Content Continues After Ad
Random Lists is a Random Things Generator that enables users to produce random items in various categories. You can create unreal addresses with the street, city, state, and zip codes included. You can create random groups or teams and divide your list into groups at random after you paste it into as many groups as necessary. It is simple, too.
It's a word generator to generate ideas quickly. Using this platform, you can create a random word list using over 2,500 of the most widely used English terms and filter by part of speech. You can generate accidental animal species, things, stuff, and thousands of objects in a list of random things.
Content Continues After Ad
Furthermore, you can get fake email addresses with fake information, male and female names, and generate a random movie to watch among a list. In addition to other things, you can also produce random zip codes and phone numbers to test data and prank calls for another purpose.
Moreover, you can generate random lists of anything from anywhere and rerun the Random Lists to create more random content. You can also share lists and resulting data with other social media platforms. Find Similar Sites to Random Lists here in this article.
Content Continues After Ad
Features
Create Random Lists of Your Choice.
Browse Random Generators From Site.
Email Addresses, Zip Codes, Numbers, and More.
Multiple Categories to Browse For.
Pros
Easy to Generate
Team & Word Generator
Random Address
Animals & Things
Diverse Categories
Cons
Random Lists Alternatives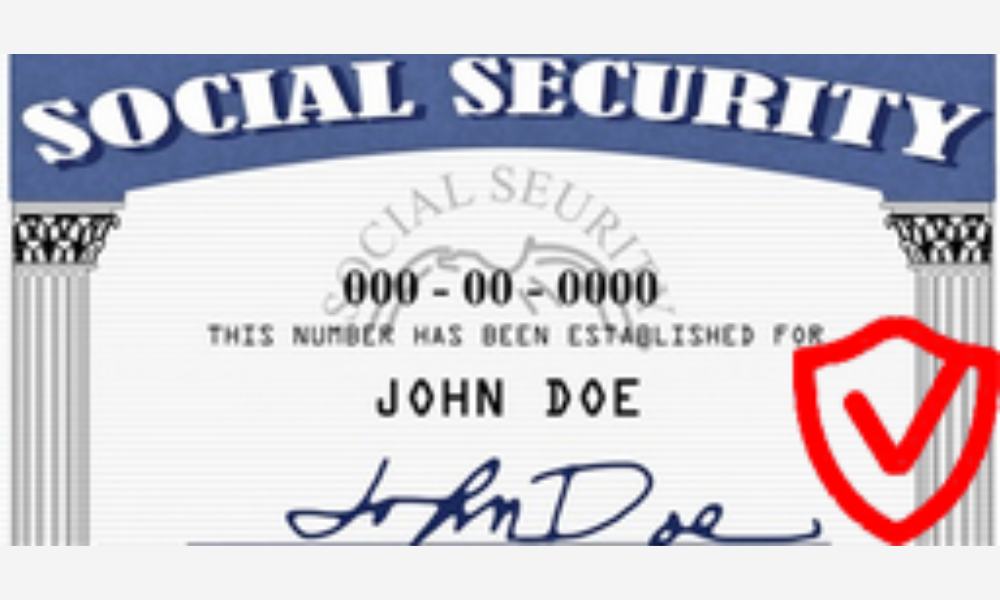 Content Continues After Ad
Myfakeinfo, as the name suggests, is a Fake Information Generator Tool that enables users to generate fake data without cost. You can create US SSN, US NINO, and credit card information like random identity, Mastercard, Visa, American Express, Diners Club, Maestro, JCB, UnionPay, Dankort, UATP, Voyager, and more. Using this site, you can change your identity and become a brand-new person using identity generators. You can get any country's information like name, SSN, address, phone number, payment info, internet info,…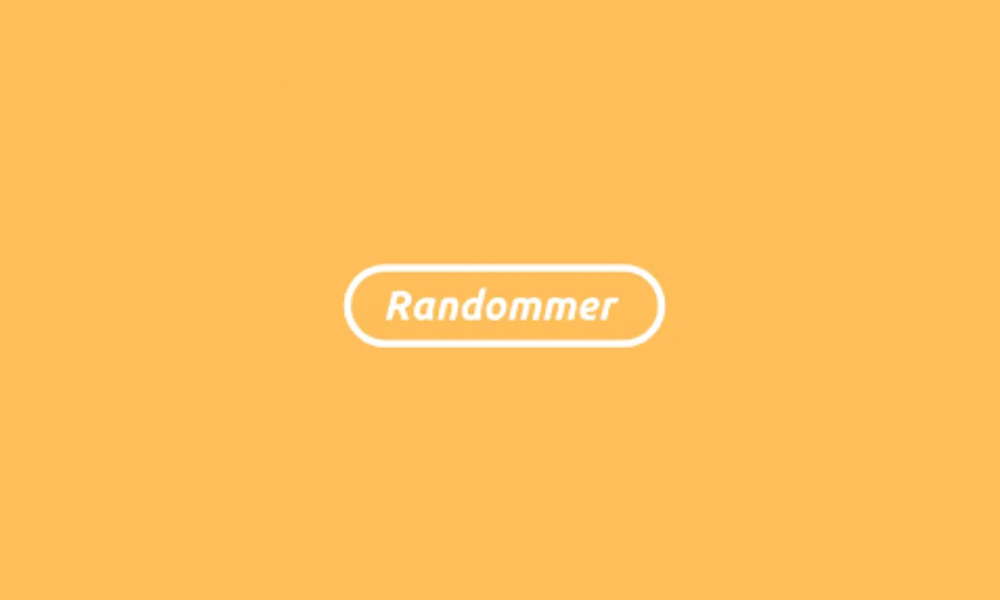 Randommer.io is an Online Random Text Generator Tool that enables you to get random passwords, phone numbers, credit card numbers, addresses, and SSNs. You can get content in different categories like numbers, text, hash, password, finance, phone numbers, date, time, converters, forms information, entertainment, sports, name, math, and more. It's an online dummy data generation platform offering various tools, including JSON REST API for data generation and validation. There is a daily capability of 1000 API calls that you can…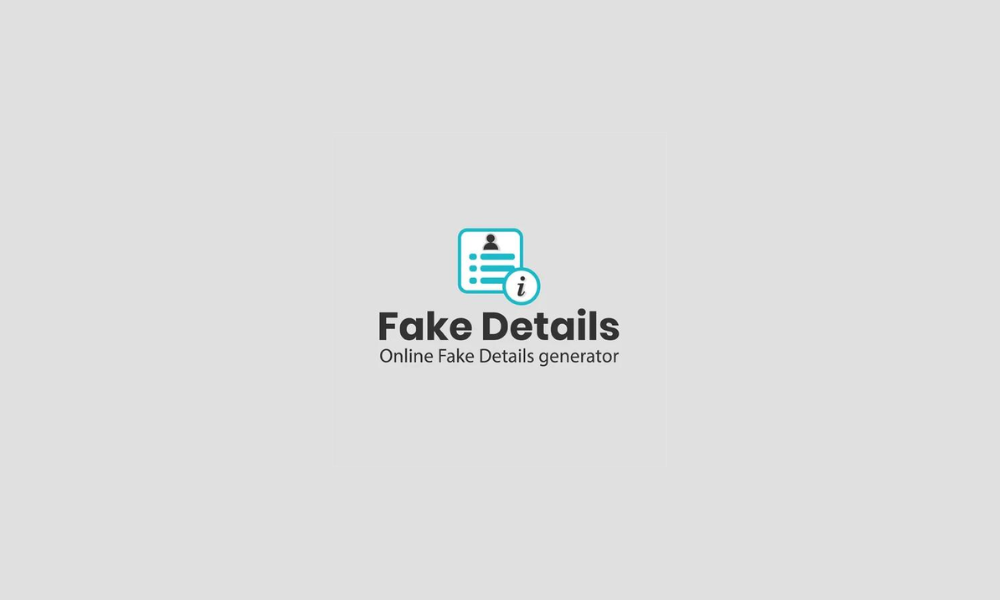 Fakedetail is an Online Fake Data Generator Tool that allows users to generate unreal data for any purpose free of cost. Using it, you can create faux phone numbers; all of these randomly generated numbers are real; remember to follow the rules and obtain more information by clicking the number. The phone numbers provided by Fake Number are ideal for dramatic situations, like TV dramas and radio comedies. On the other hand, you can also use our random phone numbers…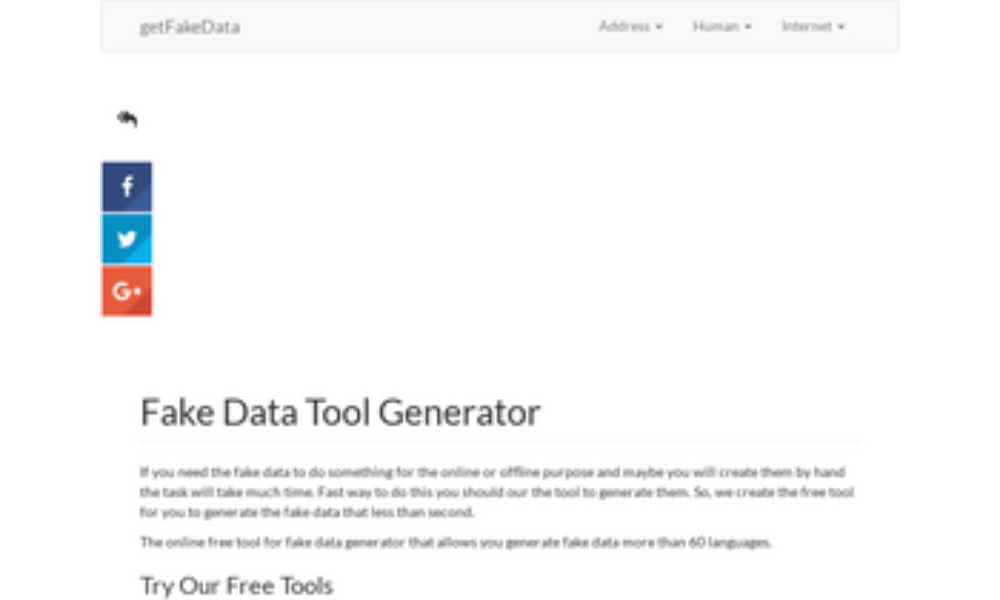 getFakeData is an Online Random Data Generator Platform that enables users to create fake data if they need it offline or online. You can use the tool to generate them as a quick way to accomplish this. It's a free tool that allows you to create artificial data in less than a second, and you can get things like fake person, name, first name, last name, address, city, street number, phone number, and many more. Using this, you can also…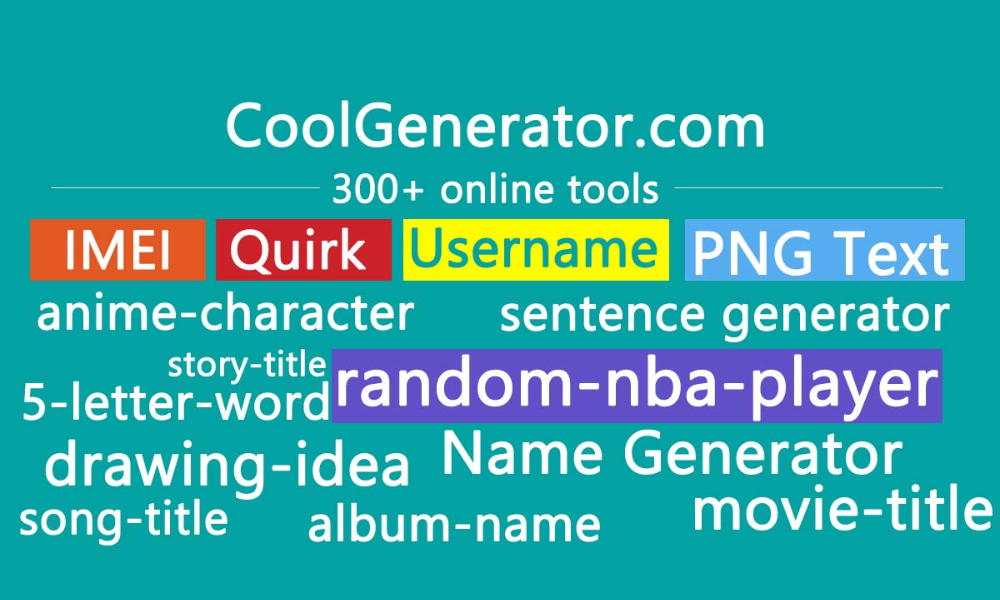 Cool Generator is a Random Address Generator that allows users to generate fake things that look like real ones. Unlike other platforms, it's a comprehensive hub to get sentences, words, celebrities, artists, credit card information, and more. You can use this, one of the more well-known US, Indian, and other countries fake address generators, for work or to hide your true identity. They have gathered over a million different countries' addresses and altered them to prevent privacy violations. To generate…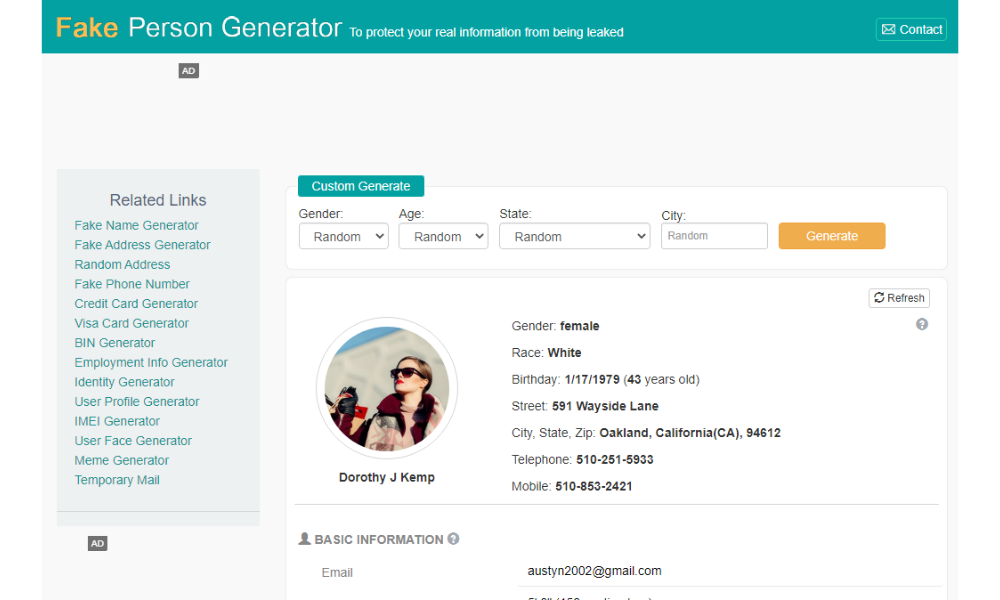 Fake Person Generator is a Fake Content Creation Tool that enables users to create a fake address and other personal information. You can get advanced identity credentials like a driver's license, passport, security, and other personal preferences that combine with your data. You can store information about your favorite color, song, hobby, and so on for your favorite or new avatar. You can generate random addresses, phone numbers, usernames, postcode finders, BIN generators, identity generators, and more from this platform.…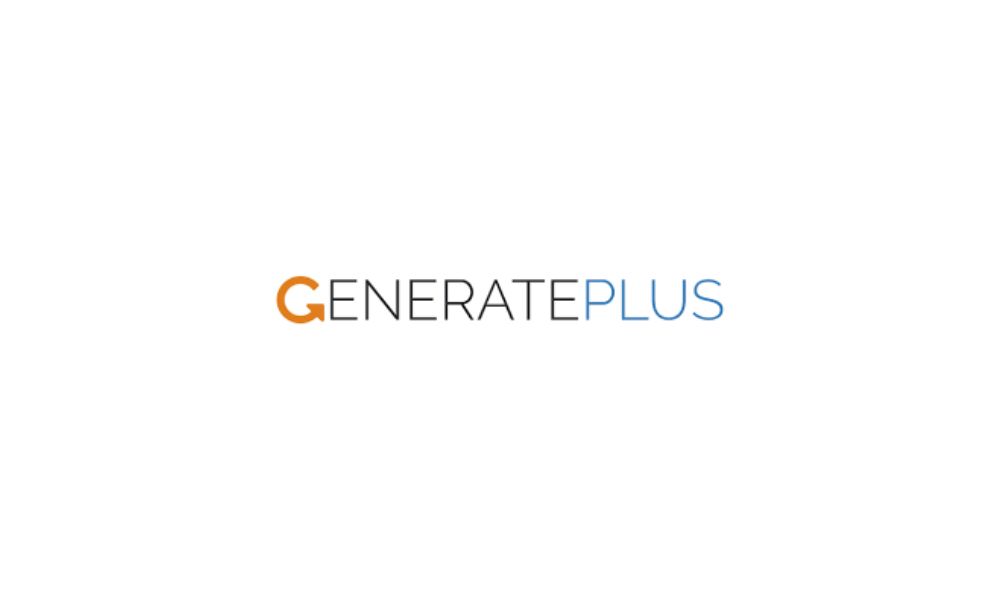 GeneratePlus is a Random Address Generator Platform that enables users to generate valuable data and create fake postal addresses at random by a random address generator. There are 27 generators in all, divided into various categories. These addresses cannot be used in production applications because they are fake and do not exist. Instead, these fake addresses are used to test websites or mobile apps that require input from a real-looking postal address. You can use different tools to generate random,…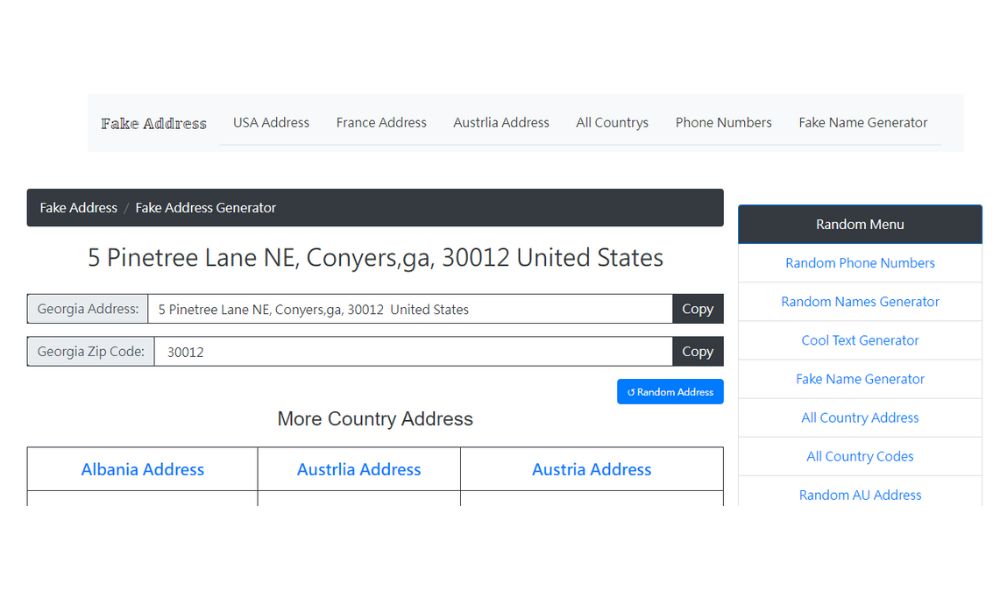 Fakeaddresscopy is a Random Address Generator Tool that enables users to get valid street, location, area, city, and pin by a fake address generator. Whether or not you live there, you can quickly produce using this tool. It's the most excellent tool for instantly creating fictitious US and UK addresses. Fake Address generator can be used anywhere to sign up for a member's website. The address generator is not intended as an illegal or deceptive tool for users; it can…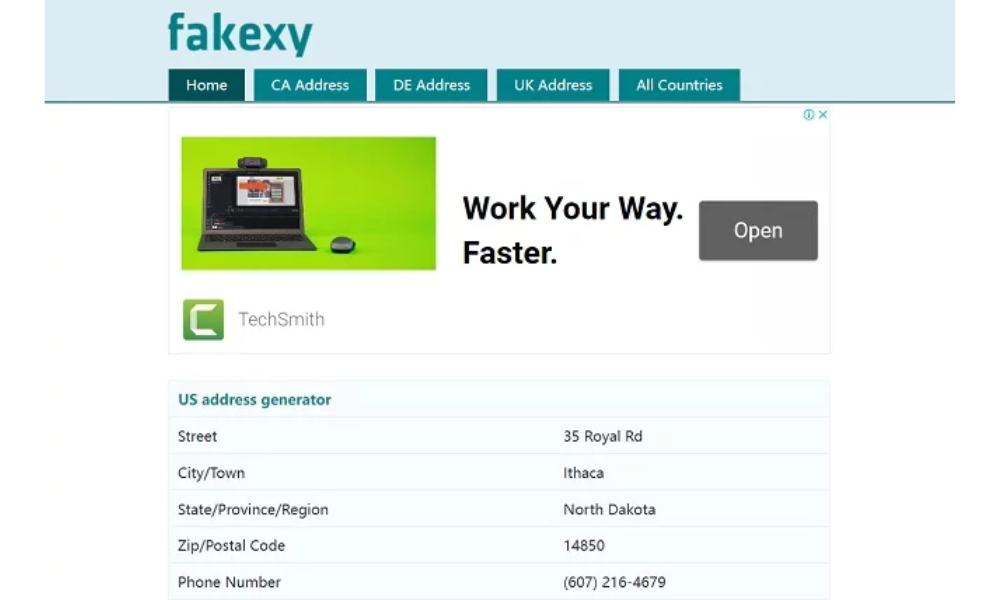 Fakexy.com is a Fake Address Generator Tool that enables users to create fake address data for the US and the UK but not for India. With just one click, you can create addresses in various states, cities, and nations when you use this free tool. Using it, you can generate random addresses for more than 41 countries. You can generate fake addresses, names, zip codes, phone numbers, credit card information, and more. It allows you to create address parameters like…