Quip is a simple place for people who want a collaborative presentation atmosphere and create professional-looking documents with ease. Quip: Docs, Chat, and Spreadsheets App lets you skip an endless chain of emails, documents, chats, and other versions of content by working faster and simpler over desktops, phones, and tabs.
Watching your teams as well as work come alive and creating flawless presentations is the mere functionality of this platform. Users can edit docs with co-worders, share grocery lists with family, organize task lists, and collaborate and chat with teams or groups on multiple projects and tasks.
Real-time chatting and messaging functionality is added for making smooth integrations alongside spreadsheets and documents. People can assets their chats on their desired devices and even create a group chat for their office colleagues and friends.
Features
Fully featured spreadsheets
Access on any device, any time
Chat and messaging
Import & export
Share documents and task lists
Apps like Quip
Google Slides is a significant platform for you if you want to create, edit, and collaborate on both educational and professional level presentations from your Android devices and tablets. Creating new presentations or editing existing ones, adding and responding to comments, adding and rearranging slides, plenty of presentation formats, and various other functionalities make Google Slides app one of the best platforms to deal with. Users can share presentations and collaborate in the same presentation simultaneously to maximize workflow. Start…
Canva is one of the best, humongously-used, and the most elegantly designed platform to make videos and graphics design amazing, whenever, wherever you want. Canva: Design, Photo & Video App lets you get a photo editor, logo creator, video maker, cards, flyers, presentations, and more without even paying for anything. Video editing comes with the crop, flip, cut, split, trim, and edit functionalities while adding pages to video stitch. Canva: Poster, Card, and Logo Maker App helps users in adding…
Microsoft PowerPoint presents one of the best presentations making applications ever available in Google Play Store or App Store or in fact in the entire market. Professional, personal, educational, domestic, private, and full-fledged presentations can be done through it. It's providing entire access to familiar tools you know and love for making beautiful and stunning presentations. Dozens of formats, layouts, animations, editing keys, slideshow functions, view and recording functionality, and dozens of other features are there for you to control…
Beautiful.ai is as beautiful as its name because it claims to be the first presentation maker that designs for you. It is an expert deck designer that helps you make the business look more brilliant, save hours on pitches you're actually proud of, and keep your team forever on brand right away. Through its effortless presentation approach, even noobs or starters can make professional-level presentations whenever, wherever they want. Smart and unique templates give your teams a blueprint for making…
Genially app enables its global users to create presentations, infographics, special content for business, school, and college presentations, and other stunning content without any harm. Bringing plenty of excellent functionalities and features, Genially helps you get everything needed to create and extemporize presentations of business, university, designing, and educational level. Creating an interactive audience and grabbing the attention of users is the mere thing associated with presentations and this platform helps you get things done intuitively. Content filled to the…
Keynote is one of the most powerful presentation apps designed for mobile devices, tablets, and desktops alike. Keynote - Build Stunning Presentations App lets users start with Apple Designed themes and add images, charts, tablets, text, shapes, and more with just a few taps. Bring presentations to life with cinematic transitions and animations that seem as though these are created by your own effects team. Through its real-time collaboration, your entire group of colleagues and the entire team can work…
Vyond or GoAnimate is an online animation software through which people can easily make animated videos for all industries in job roles like training, eLearning, marketing, and more. By bringing innovation, Vyond is just changing the way the world communicates, one video at a time. It is enabling people with all skill levels in job roles and industries to create dynamic and robust media whenever, wherever they want. Through functions and tools that go beyond moving images and text, folks…
Xtensio brings an authentic, super sleek, and simple way to create, edit and share sales collateral, client deliverables, reports, strategy exercise, marketing material, documents, and more. Creation of pitches, case studies, agendas, reports, and more while using hundreds of professionally designed templates is a simple thing to do over here. Whether it's content on marketing, sales, business development, strategy, project management, reporting, UX design, operation, investor relations, UX designs, fundraising, customer success, public relations, social media marketing, and or anything…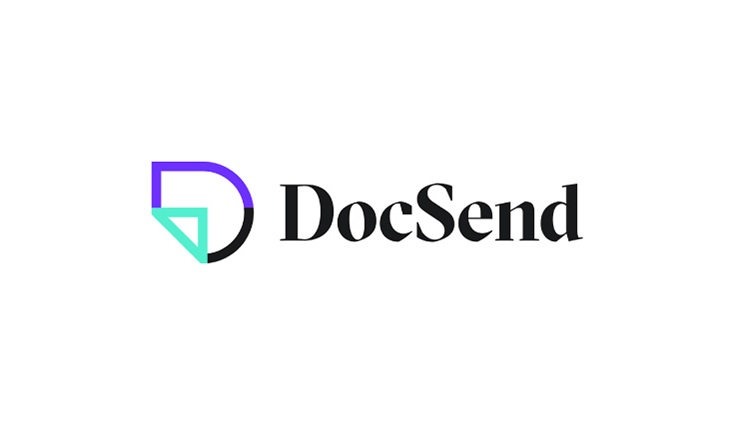 DocSend makes it effortless to share your private, professional, educational, and other nature of documents with real-time insights and control, no matter where you are working. Trusted by more than 25,000 companies globally, DocSend is one of the most reliable platforms for collaborative working. Users can even update the file even after sending it and let others get the latest version of the file instantly. It's a magnificent docu-sharing platform that makes it effortless to manage, share, and track all…
Zoho Show is a magnificently designed platform that makes it possible for you to create, edit, and deliver visually engaging presentations while making it full-fledged. Gorgeous themes and templates for almost all kinds of presentations help people achieve what they are thinking. Zoho Show - Create Beautiful Slides helps you reimagine, rephrase, and refine from anywhere with ease. Zoho Show - Presentation App contains a massive library of templates and professional slide desks to build exclusive business and educational presentations…