Continue After Advertisement
Pseudoregalia is an adventure and third-person perspective video game developed by rittzler. The player has to play the role of a Sybil character who finds herself in the distorted castle. In this game, the player has to find her way to the castle of Sansa. During the gameplay, you have to tackle the problems and face the enemies.
Throughout this game, you have to fight against the enemies and defeat them. While playing the game, the player has to free the weary soul, grow strong, and find the secrets. In addition to finding the secrets, you have to build up a deep movement and unlock new abilities. Furthermore, the game supports single-player mode so only one player can play at a time.
Continue After Advertisement
Features
Find a way into the castle Sansa
Tackle the problems
Fight against the enemies
Free the weary soul
Grow strong
Find the secrets
Build up a deep movement
Unlock new abilities
Supports single-player mode
Pros
Pretty good to play
3D game
Hugely flexible movement system
Open-world game
Easy to play
Cons
Little slow at the start
The game is very short
Difficult challenges
Similar Games To Pseudoregalia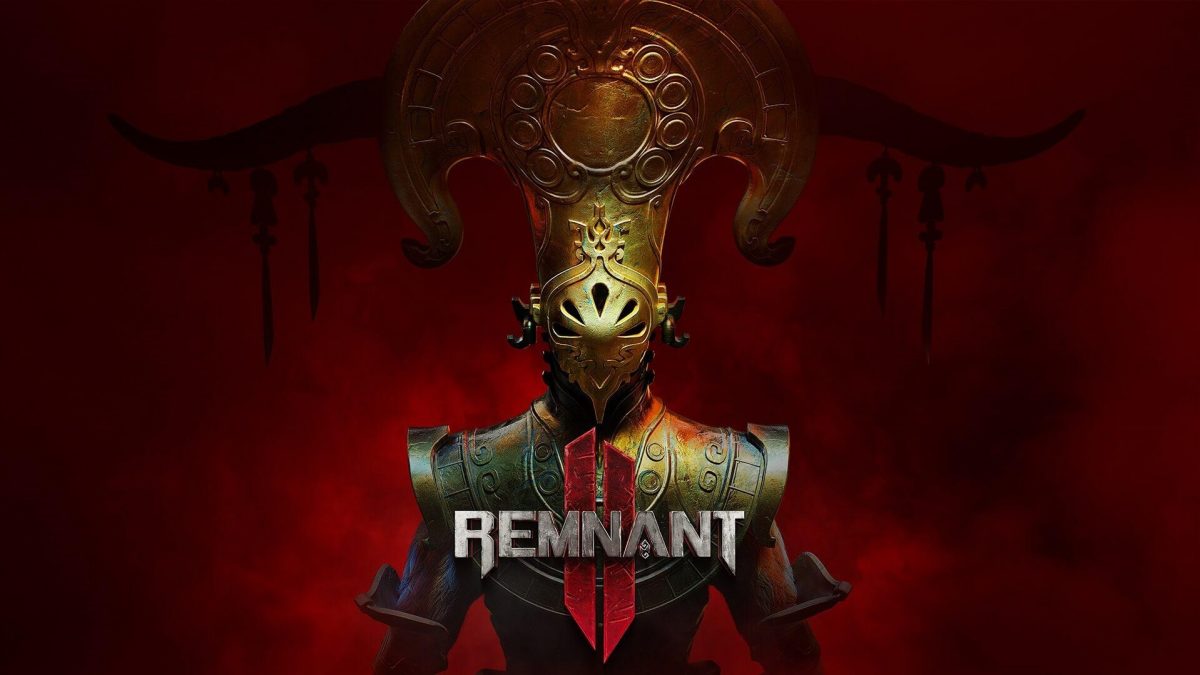 Remnant II is an action-adventure, shooter, combat, and role-playing video game developed by Gunfire Games. In this game, the player has to fight against god-like bosses and deadly creatures. Throughout the game, the player has to stop an evil from destroying reality. In addition to stopping evil from destroying reality, the player also has to explore the game world. This game has a wide range of worlds and all the game worlds have different types of creatures. The game has…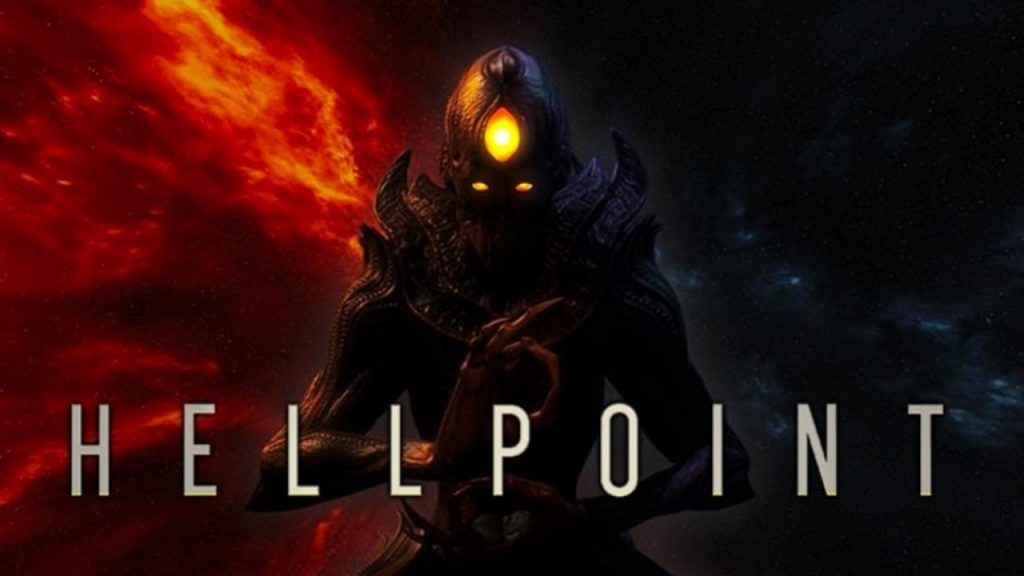 Hellpoint is an action-adventure, indie, and role-playing video game developed by Cradle Games. This game is set in a derelict space colony in which the player has to investigate the circumstances that happened in the game. Throughout the game, the player has to find secrets, solve mysteries, and hidden passages. While playing the game, the player can create his character with his desired abilities and skills. The game provides the player with weapons to fight against enemies. It is an…
Continue After Advertisement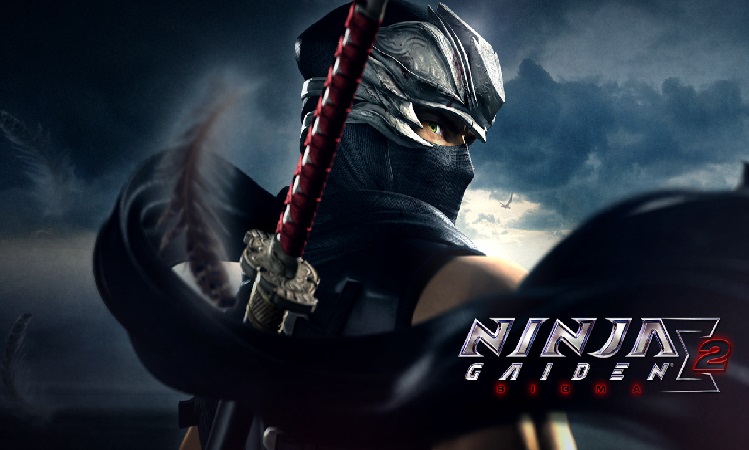 Continue After Advertisement
Ninja Gaiden is an action-adventure, combat, and role-playing video game developed by Team Ninja. The story of this game revolves around a Ryu Hayabusa named master ninja. Throughout the game, the master ninja is set on the adventure to take revenge for the murder of the clan and recover the stolen sword. During the gameplay, the player has to fight against the enemies and defeat them. In addition to fighting against enemies, the player can explore the game world, find…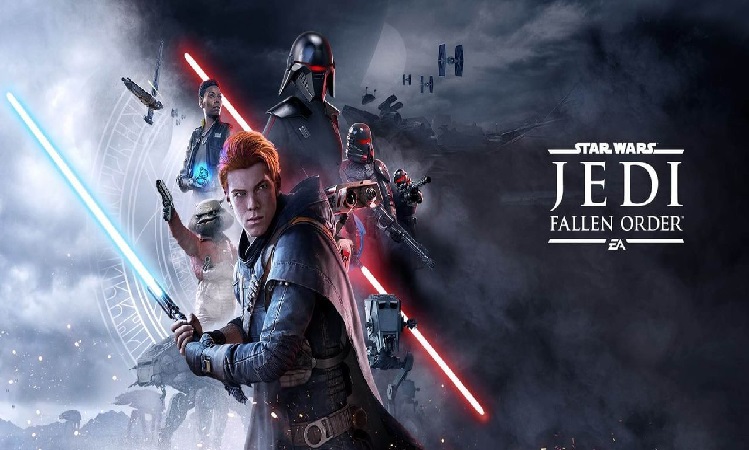 Jedi Fallen Warrior is an action-adventure, puzzle, fighting, and role-playing video game developed by Respawn Entertainment. In this game, the player has to play the role of a Jedi Padawan. Throughout the game, the player has to fight against the enemies and overcome them. In addition to fighting against enemies, the player also has to solve various mysteries. While playing the game, the player has to fight for his survival and survive as much as possible. Furthermore, the player of…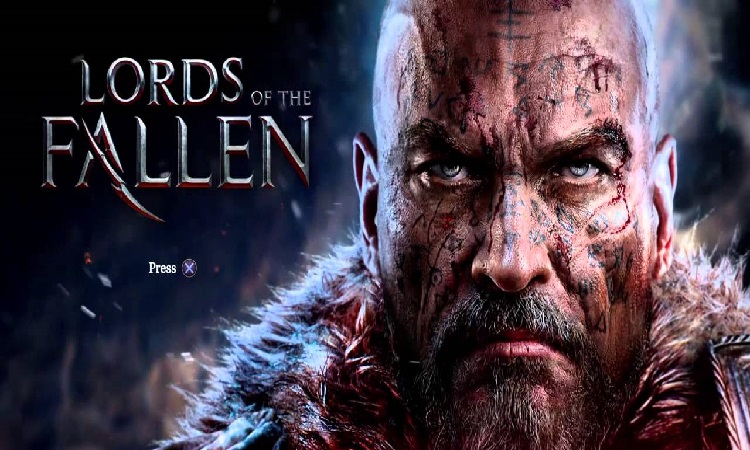 Lords of the Fallen is an action-adventure and role-playing video game developed by Deck 13 Interactive. During the gameplay, the player has to play the role of a Harkyn-named character. Throughout the game, the player sets on an epic adventure and encounters deadly creatures. The game provides the player with multiple weapons like axes and hummer. It is an open-world game so the player can roam in the game world. This game has a set of levels so the player…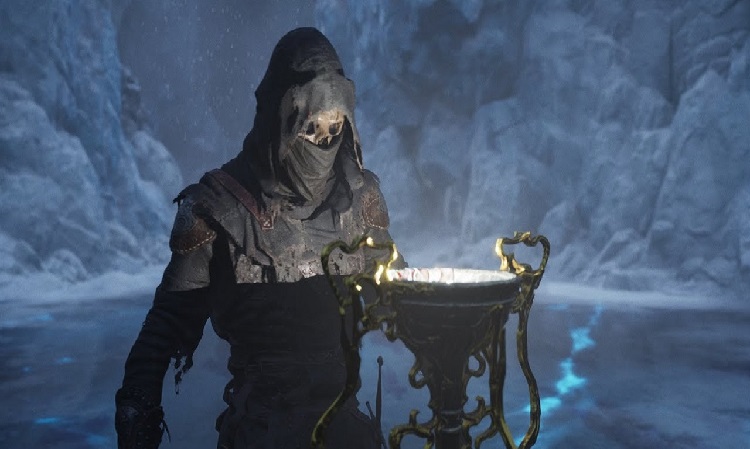 Mortal Shell is an action-adventure and role-playing video game developed by Cold Symmetry. In this game, the player has to play the role of a fighter. During the gameplay, the player has to fight against the enemies. In addition to defeating the enemies, the player also has to find many objects and unravel the story behind the happening. This game has multiple levels and the player can explore the next level after completing the previous level. Furthermore, the game does…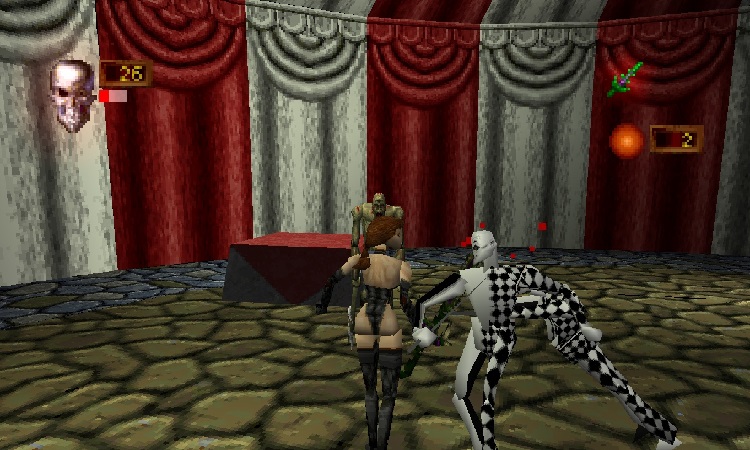 Deathtrap Dungeon is an adventure and role-playing video game developed by Nomad Games. In this game, the player has to play the role of an adventurer. Throughout the game, the player has to overcome deadly traps and deal with evil forces. This game comes with Rogue-like elements and multiple difficulty levels to play. While playing the game, the player can collect powerful cards using which the players can complete their requirements. Furthermore, the game provides the player with lucky dice…
Blasphemous is an action-adventure and shooting video game developed by The Game Kitchen. In this game, the player has to control the Penitent One who is a silent knight. The game is set in a stunning environment in which the player is equipped with a sword. Throughout this game, the player has to fight against the enemies and drive them out of the game world. In addition to fighting against enemies, the player can navigate the whole game world. The…
Surge 2 is an action-adventure and role-playing video game developed by Deck13. The story of the game is that the character's plane crashes in the storm and he wakes up in the center of the city. This game is set in the city of Jericho, in which the player finds robots and martial law city. Throughout the game, the player has to survive as much as possible and reveal hidden secrets. The game provides the player with various weapons and…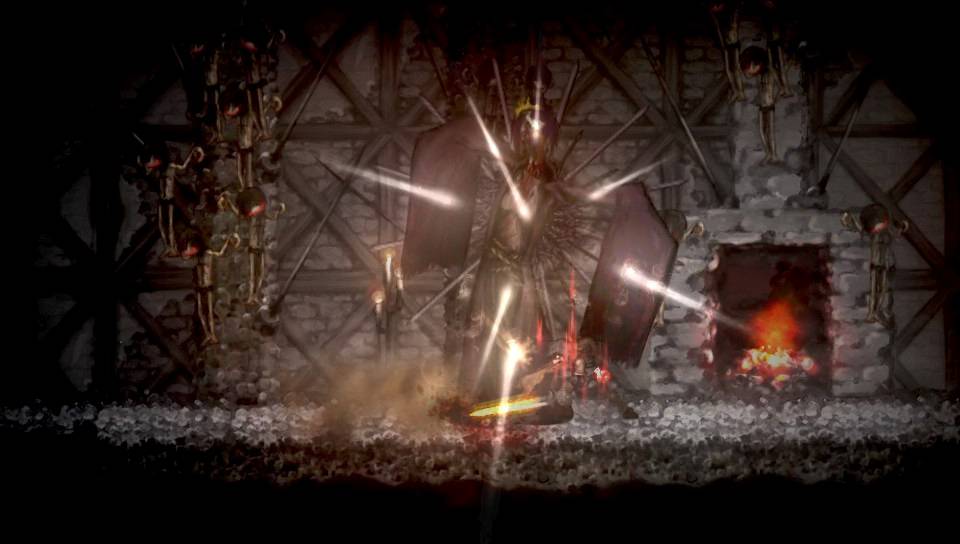 Salt and Sanctuary is an action and role-playing video game developed by Ska Studios. This game is set on an unknown island where the player has to play the role of a princess. Throughout the game, the player has to find the well, defeat the nameless god's castle, and reach home. While playing the game, the player has to kill all the enemies. In addition to killing the enemies, the player also has to collect useful items and interact with…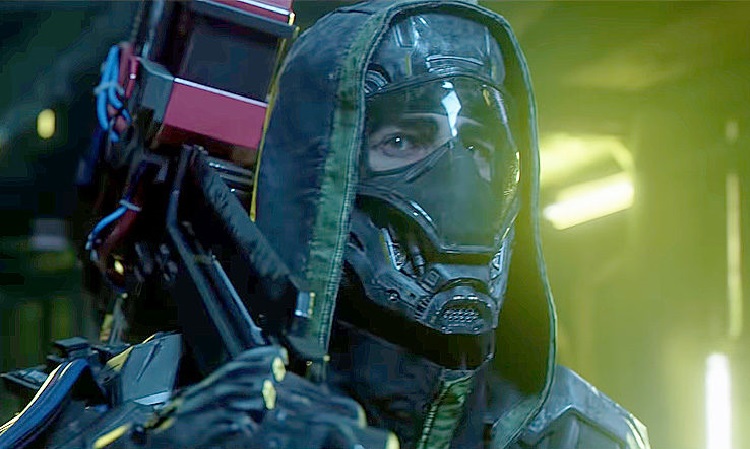 The Surge is an action and role-playing video game developed by Deck13 Interactive. This game is set in a dystopian future in which humanity has strained social service. In addition to straining social service, the human also has exhausted resources and led to diseases. In this game, the player uses an exoskeleton to fight against the enemies. During the gameplay, the player can modify the exoskeleton. While playing, the player can target different parts of the body of the enemy…
Dark Souls is an action-adventure, shooting, fighting, and role-playing video game developed by From Software. The game's story is that a human is forced to journey into the abyss for the pilgrimage to the undead. This game is set in the fictional world of Lordran in which the player has to fight against multiple creatures. The game provides the player with multiple weapons to easily defeat enemies. Furthermore, the player can interact with objects and NPCs while playing the game.…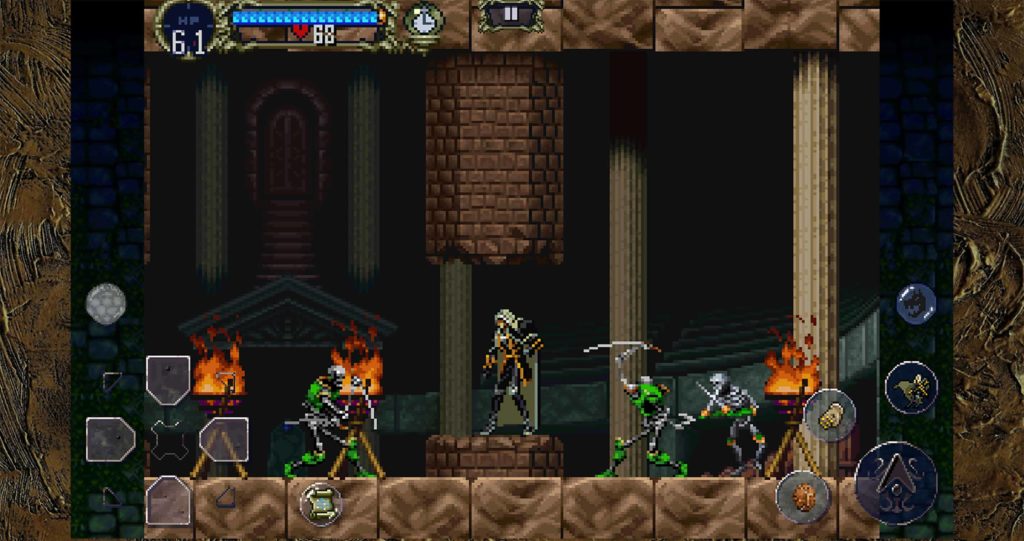 Symphony of the Night is a role-playing and action video game developed by Konami Computer Entertainment Tokyo. In this game, the player has to defeat the Shaft-named entity. Throughout the game, the player has to defeat multiple new bosses and enemies. While playing the game, the player has to find five bosses and collect pieces of Dracula. The game provides the player with various weapons to defeat enemies. Furthermore, the game enables the player to roam freely in the whole…
Remnant: From the Ashes is a paid action-adventure, role-playing, and shooting video game developed by Gunfire Games. Throughout the game, the player has to play the role of an unknown character. The main task of the player is to remove zombies and aliens from the game. This game provides the player with various weapons such as pistols, snipers, shotguns, rifles, and hunting rifles. The game enables the player to use two guns at the same time. Furthermore, the player has…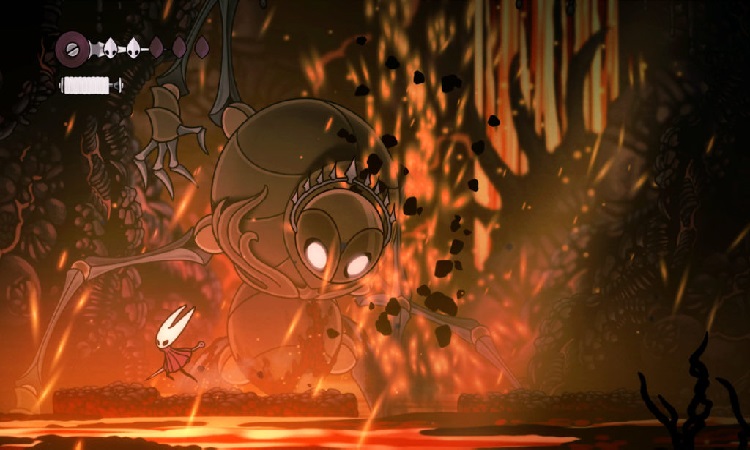 Hollow Knight: Silksong is a paid simulation, action-adventure, and single-player video game developed by Team Cherry. Throughout this game, the player has to play the role of a Hornet named insectoid creature. The task of the player is to wield a needle and fight against enemies. This game provides the player with almost 265 enemies and the player has to win against these enemies using various strategies. Furthermore, this game has multiple quests and all these quests are full of…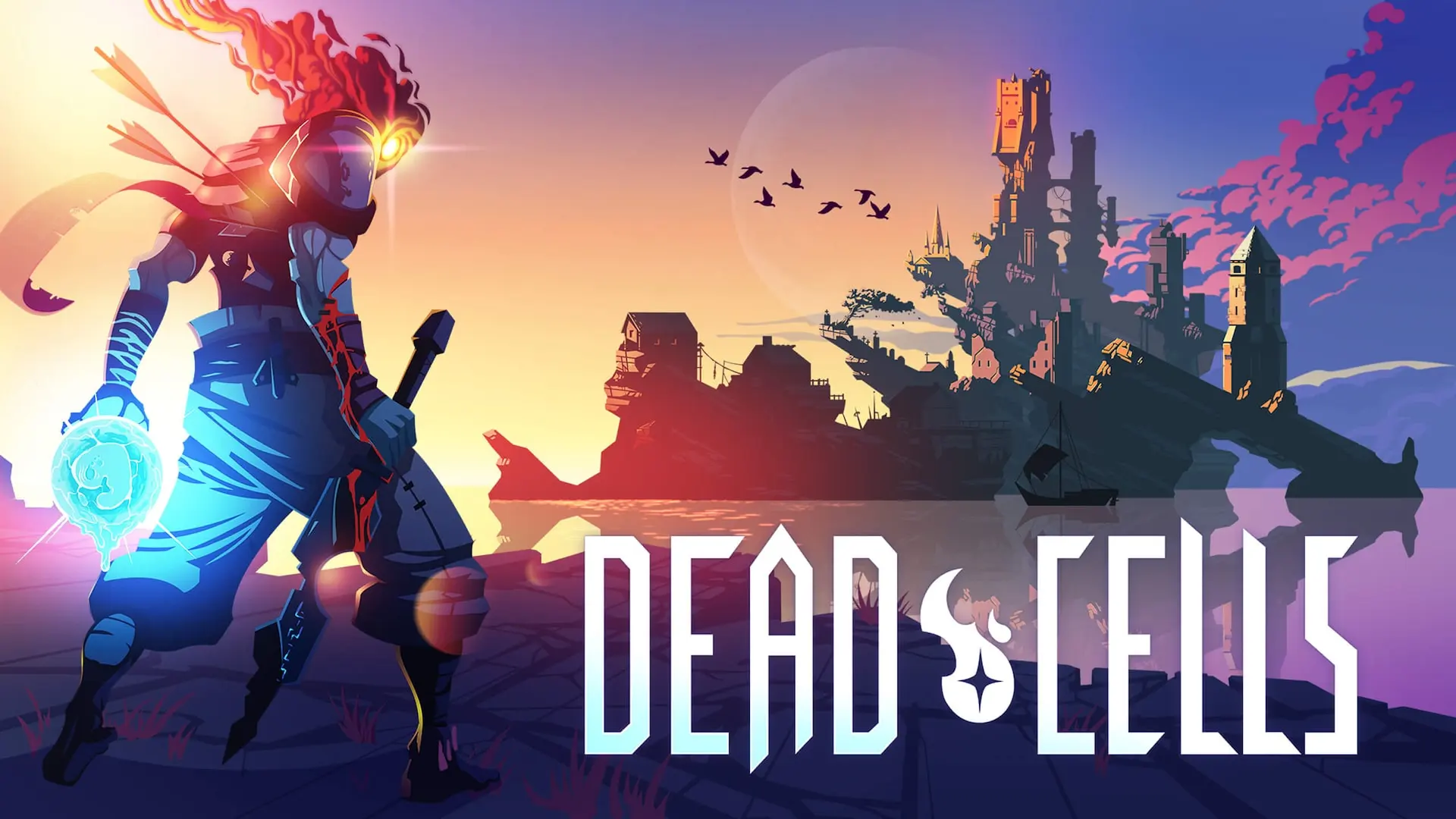 Dead Cells is a 2D, Single-player, Action, Rogue-like, and inspired by Metroidvania-style game developed by Motion Twin. It can be operated on Android, PlayStation 4, Windows, macOS, Switch, Xbox One, iOS, and Linux. In this game, the player plays a role of a random creature who places a mutilated corpse in a dungeon. The player acquires various weapons, different tools, and treasures by searching the mechanically prepared levels to fight the non-dead creatures inside him. Moreover, a player receives cells…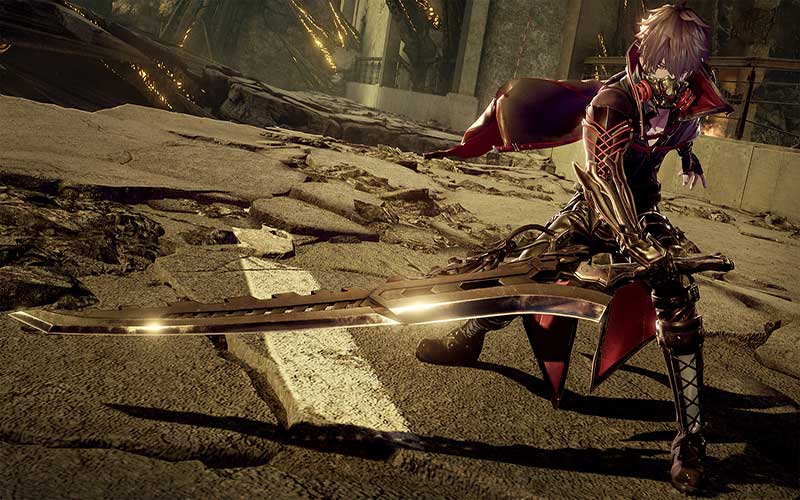 The perfect mix of Action and Role-playing game aspects is offering you stunning gameplay along with Single-player and Multiplayer modes released by Bandai Namco Studios. The open-world environment takes place in a post-apocalyptic-themed dystopian world where the player moves across the land from a third-person viewpoint. The game is heavily inspired by the Dark Souls video game series; meanwhile, the animation of the game is inspired by god Eater 3, both titles were released by the same developer – Bandai…