Content Continues After Ad
Okinawa Rush is a paid fantasy, combat, and anime video game developed by Sokaikan ltd. In this game, the player can play the role of one of the three characters named Shin, Hiro, and Meilin. Throughout the game, the players have to fight against demons and ninjas for their lives. The player has to face enemies with different weapons and moves.
Furthermore, the game enables the players to fight using nunchakus, swords, and bo staffs. In addition to fighting against the enemies, the players also have to discover hidden areas and many secrets. It supports co-op mode so the player can play the game with online friends.
Content Continues After Ad
Features
Different weapons
Discover hidden secrets
Discover hidden areas
Supports co-op mode
Okinawa Rush Alternatives
Super crush KO!               is a paid combat, fighting, and action video game developed by Vertex Pop. This game is set in a near-future city where the player has to save his kidnapped kitten. To save the kitten, the player has to fight against deadly robots. The game has multiple levels in which the player has to participate in various battles. The player is given high scores on completing the levels with success. Furthermore, this game has online leaderboards on which…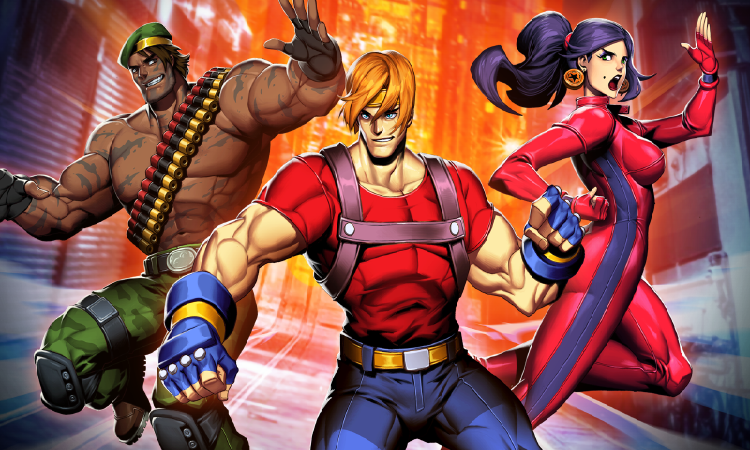 The Takeover is fighting, action-adventure, and side-scroll perspective video game developed by Antonios Pelekanos. Throughout this game, the player has to control a hero who has to fight against the enemies. This game provides the player with various characters from which he can choose his desired character for playing. The game allows the player to kill enemies using punches or kicks. It is an open-world game so that the player can explore the game world from a side-scroll perspective. Before…
Content Continues After Ad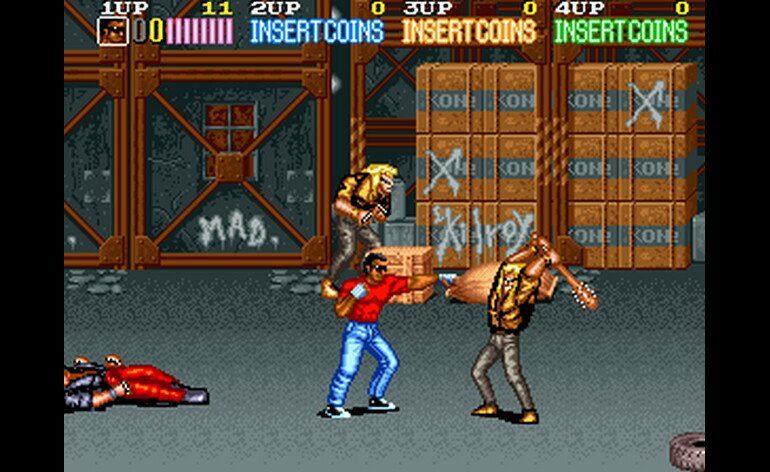 Content Continues After Ad
Final Vendetta is a paid action-adventure and arcade video game developed by Bitmap Bureau. This game is played in dangerous environments where players have to fight against bad guys. The story of the game is that Syndic8 named game has kidnapped the younger sister of Claire Sparks. Claire Sparks teams up with her two friends, Duke Sancho and Miller T. Williams, throughout the game. In this game, the player has to play the role of Claire Sparks and bring her…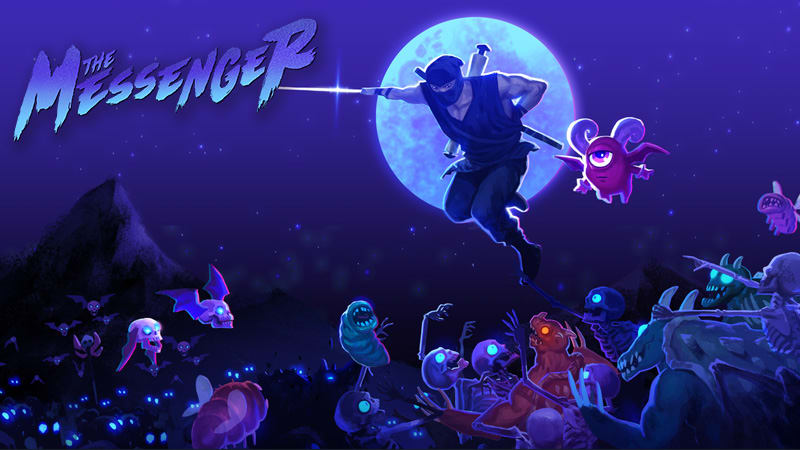 The Messenger is a paid action-adventure and side-scrolling video game developed by Sabotage. The story of the game is that a demon army threatens the world. In this game, the player has to play the role of a ninja who has to fight against the demon army. The player can perform various activities throughout the game to defeat enemies, like climbing walls, launching long-range attacks, and gliding in the air. The game has many levels full of obstacles and hurdles…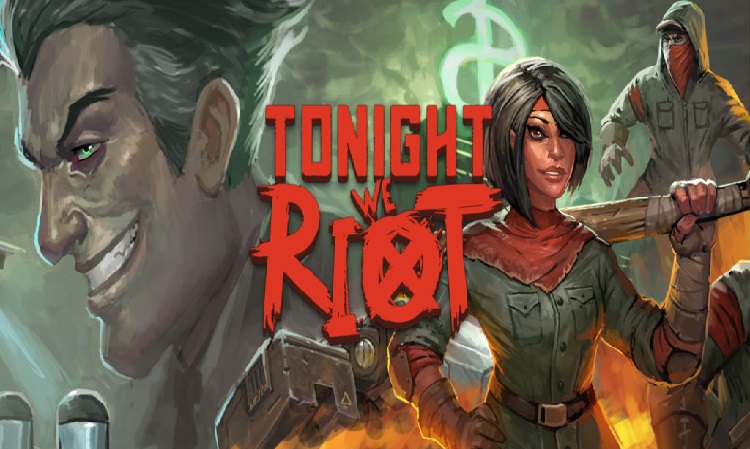 Tonight We Riot is a paid action-adventure and Beat 'em up video game developed by Pixel Pushers Union 512. In this game, the player has to control a crowd of workers who has to fight against militias, police, and Pinkertons. All the members of the crowd have their unique weapons and skills. The game is set in a fictional world and has multiple challenging levels. As the player completes one level, the next level appears more challenging than the previous…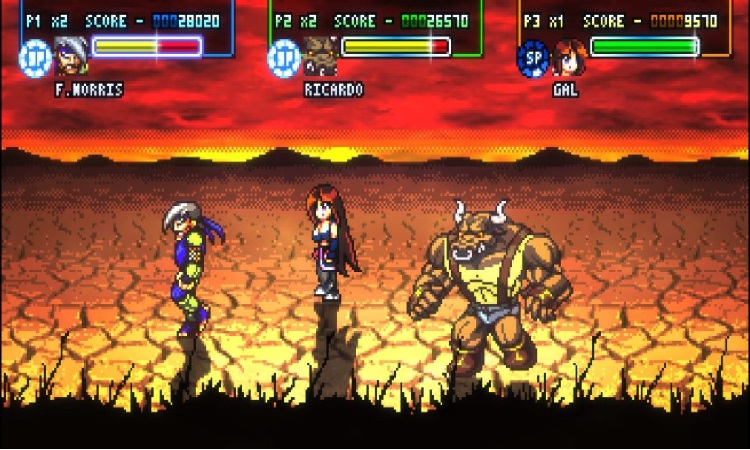 Fight'N Rage is a paid action-adventure, role-playing, arcade, and fighting game developed by Sebagamesdev. In this game, the player has to play the role of a fighter who has to participate in a fight against the enemies. The game has multiple levels in which the player has to fight against the bosses of enemies. This game provides the player with points for completing the levels with success. Furthermore, the game has multiple playable characters from which the player can choose…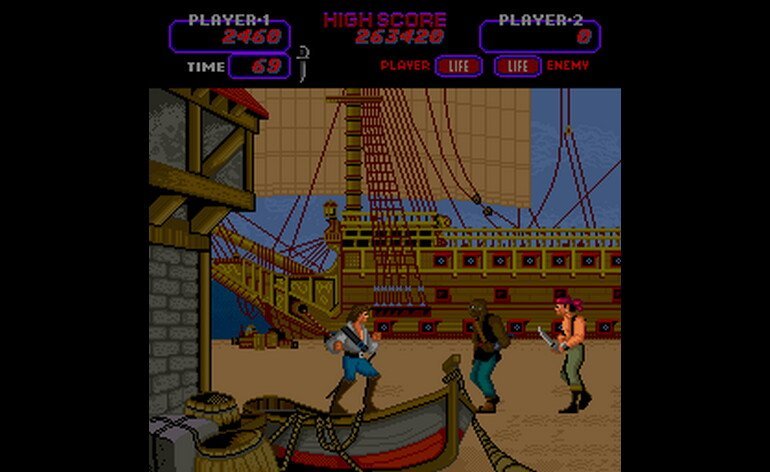 Buccaneers: Shipshape is a free action-adventure, arcade, and beat 'em up video game developed by Merso Entertainment. In this game, the player has to play the role of one of four pirates. This game is set on a dangerous island where the player has to face the waves of enemy hordes. The player can perform various moves throughout this game, including grabs and dashes. The game provides the players with various weapons such as whips and pistols for fighting against…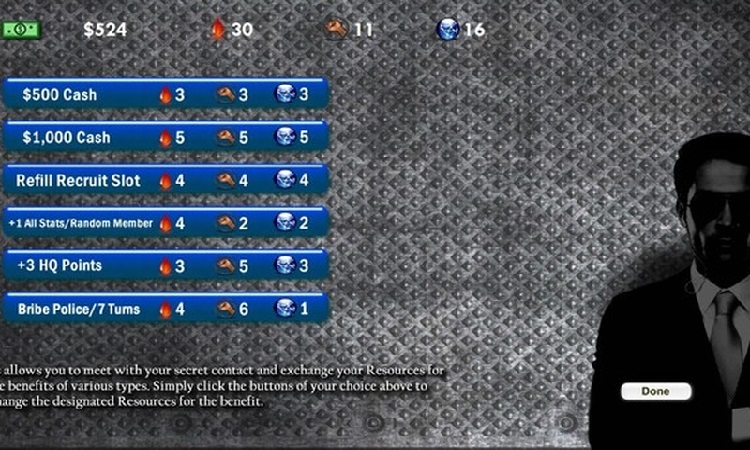 Streets of Chaos is a paid strategy, puzzle, and tactics video game developed by SimProse Studios. In this game, the player has to play the role of a leader. Throughout this game, the player's task is to take over the city and run it. The player has to participate in different missions according to his skills in this game. This game allows the player to hire a judge to make the right decision for the criminals. Furthermore, this game has…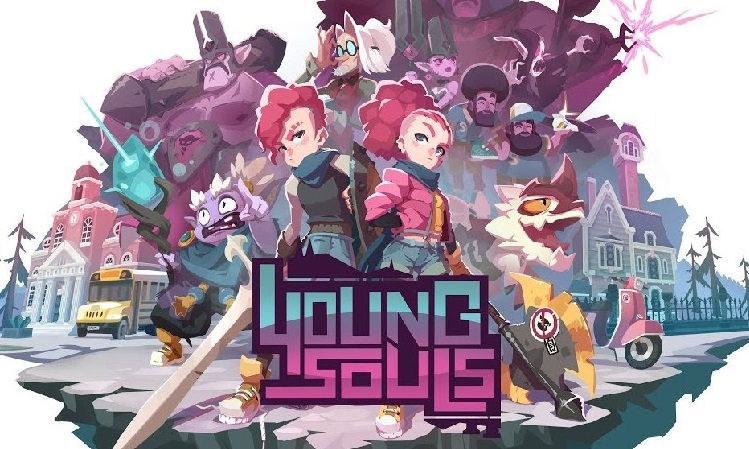 Young Souls is a paid action-adventure, hack and slash, and role-playing video game developed by 1P2P. The story of the game is that two orphans named Tristan and Jenn are brought to a scientist who has to take care of them. One day the scientist goes missing, and the children are transported to a dangerous world while searching for him. In this game, the player has to explore four biomes of the game world. Throughout this game, the player has…
Streets of Red is a paid action-adventure, fighting, and arcade video game developed by Secret Base. In this game, the player has to fight against multiple undead monsters. This game provides the player with almost six unique characters with unique skills. Before playing the game, the player has to select one of his favorite characters from all the characters. Furthermore, this game has multiple levels, full of challenges. As the player completes the levels successfully, he is given cash rewards.…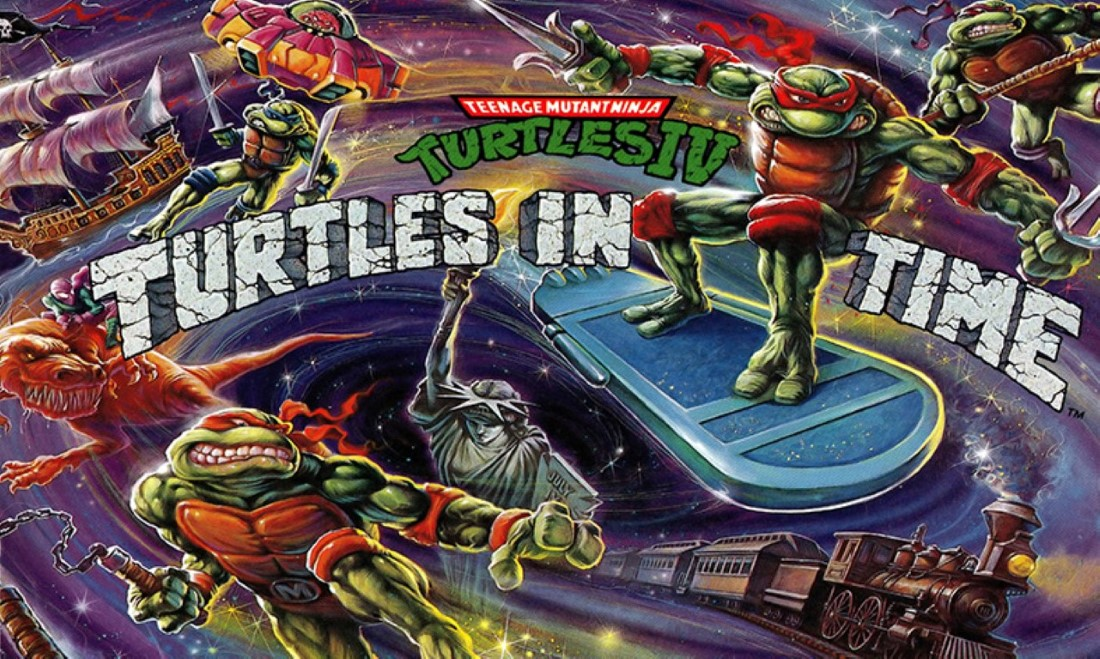 Turtles in Time is a paid action-adventure and side-scrolling video game developed by Ubisoft. In this game, the player has to play the role of a ninja character who has to battle against the enemies. This game provides the player with four ninja characters having unique abilities. The player has to choose one ninja character from all provided characters. Moreover, the game has multiple levels, and as the player completes one level, the next level appears more challenging than the…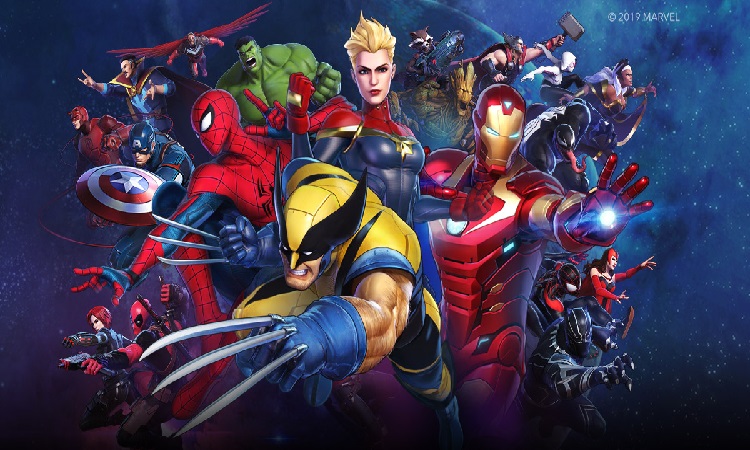 Marvel Ultimate Alliance 3 is a paid action-adventure and role-playing video game developed by Team Ninja. In this game, the player has to achieve the galactic conquest and collect six infinity stones by fighting against the enemies. This game has multiple characters such as spider-man, X-men, Captain America, Wolverine, Iron man, Daredevil, and The Hulk. The player has to choose his desired character from all the provided characters. Furthermore, the game has multiple challenging levels; every next level comes with…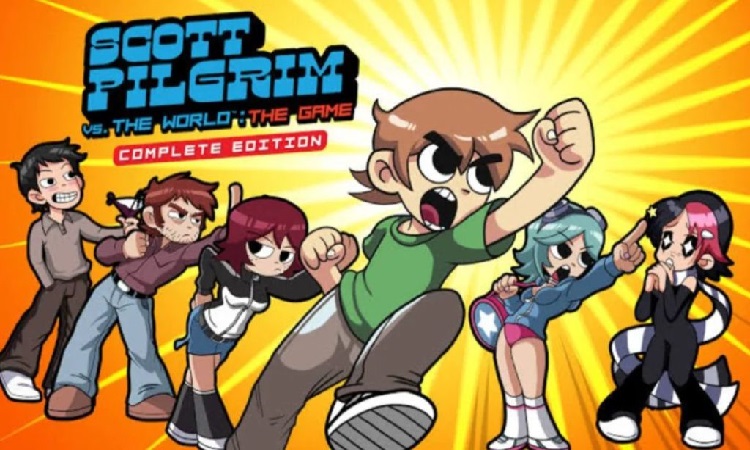 Scott Pilgrim vs the World is a paid action-adventure, role-playing, and fighting video game developed by Ubisoft. This game takes place in an animated world where the player has to play the role of a fighter. In this game, the player's task is to fight against enemies and defeat them. The game has three characters named Ramona Flowers, Kim Pine, and Stephen Still. All these characters have various defensive actions, skills, and abilities. It provides the player with various weapons…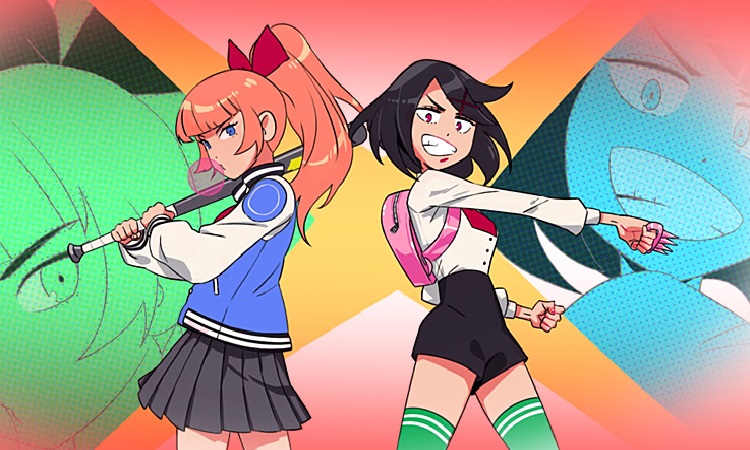 River City Girls is a paid action, anime, and beat 'em up video game developed by WayForward. In this game, the player can play the role of two characters, Kyoko and Misako. Throughout this game, the player has to fight against the enemies to recapture Riki and Kunio, named their boyfriends. In addition to fighting against the enemies, the players also have to collect cash from the enemies. The player can buy food and upgrade the character's skills using this…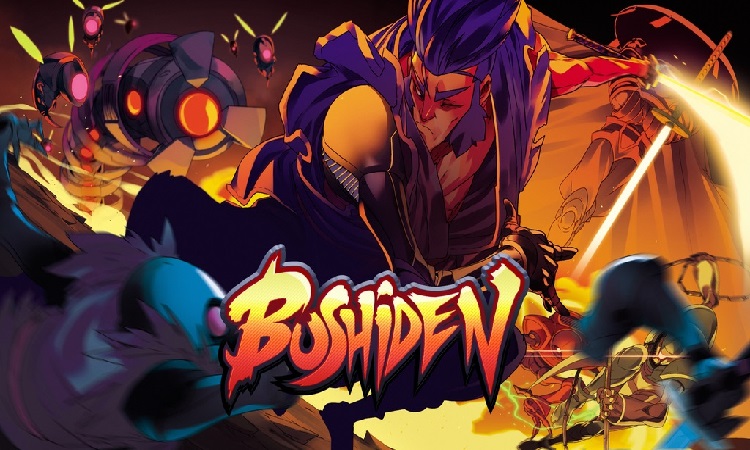 Bushiden is a free action-adventure, anime, and indie video game developed by Pixel Arc Studios. The story of the game is that the player's sister has vanished. In this game, the player has to fight against the diabolic Gaoh and his army. This game has seven levels that the player must complete with success by defeating enemies. It is an open-world game, so the player can freely explore the game world. Furthermore, this game enables the player to unlock combat…
Streets of Rage 4 is a paid action-adventure, fighting, and arcade video game developed by Dotemu. In this game, the player has to play the role of a street fighter and fight against opponents to eliminate them. This game has various levels full of might bosses and other enemies. On completing these levels with success, the player is provided with rewards. Furthermore, this game provides the player with various characters from which he can choose his desired character. It supports…