Continue After Advertisement
Muse Dash is an Anime, Rhythm, Music, and Single-Player video game made by PeroPeroGames and put out by X.D. Network Inc. The game has beautiful graphics and an exciting story in which the planet is in danger, and you must save it. The global movement needs you to fix its code of mirrors and its three deadly beauties. This planet has an excellent mix of parkour and a classic music game.
At the start of the game, the player will choose the main character from among many options and then set out on a dangerous journey. The player can get past any problem by moving along with the beat. Choose your favorite charm to start your journey through the dreamlike setting. You'll need to pay close attention when you play these 30 well-known songs because you'll always get updates. It's part of the fun to find the right tune for each monster, enemy, and situation.
Continue After Advertisement
Features
Adorable Pets
30 Songs
Fashionable Art Design
Challenging Levels
Alternatives to Muse Dash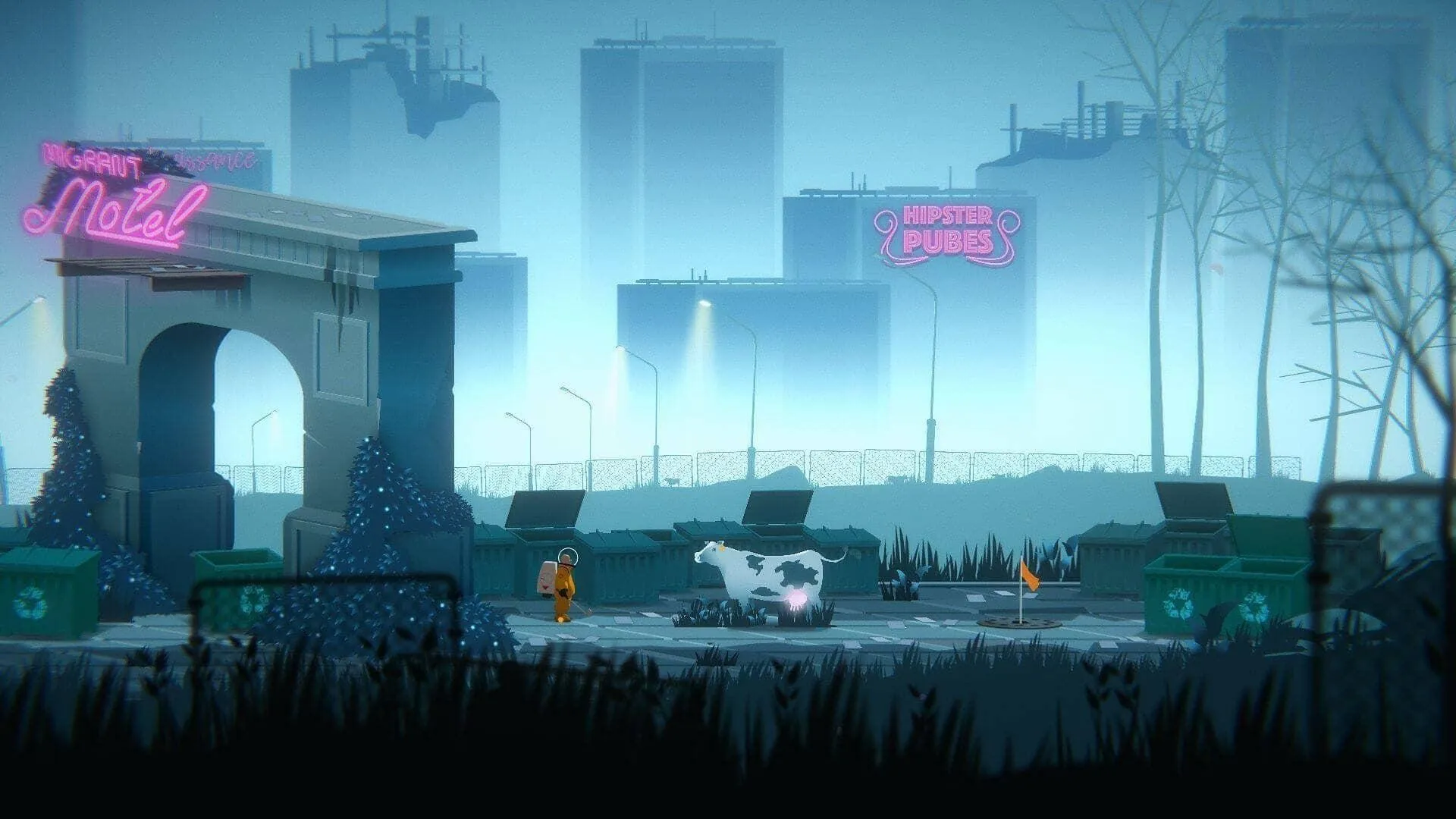 Golf Club Wasteland is a single-player video game made by Demagog Studio and published by Untold Tales. It is a 2D puzzle/platform atmospheric casual story-rich physics futuristic single-player game. In the game, the strongest people have fled to Jupiter, only to eventually make their way back to a deserted Planet for a round of golf. Every picture in the desert has a story; sometimes, you must solve a puzzle before seeing the final image. Perform in front of beautiful banners…
Oddmar is an Action-Adventure Platform Side-scroll game for iOS that Mobge Ltd. made and put out. Oddmar, the main character, goes on a fantastic journey through Viking land. The game's goal is for the player to return to his hamlet and save its people. The main character in the story has difficulty fitting in with the other villagers and has to endure many hard times. The player will eventually get an opportunity to make things right as the story continues.…
Continue After Advertisement
Continue After Advertisement
Leo's Fortune is an Adventure, Platform, Puzzle, and Single-player video game for multiple platforms that is played from a side-scrolling perspective and made by 1337 & Senri. The player controls one of the cute animals and goes on an adventure to find stolen treasure. You'll have to jump, look around, and solve puzzles to get through the game's many challenging levels. Each stage has mysteries and challenges you must solve before moving on. To win, you must beat challenges, figure…
Dear Villagers made the casual, adventure, platform, and single-player game Spitkiss. The game's primary goal is for the player to get a character, which they have to control, to the next level by making it jump, roll, or bounce over obstacles. It's easy to play, with no opponents or goals, but the game is still exciting. There are more than 80 stages in the game, and each one gets more challenging, so he has to go through them repeatedly to…
Mr. Crab's arcade game moves quickly and has a twist. You must take control of Mr. Crab and force him to the top of the screen while saving as many young crabs as possible. Touch the screen to jump and climb the tower, which is always turning. Know that you have some dangerous enemies who will do anything to ensure you fail. To get three stars on every level of Mr. Crab, you'll need to have great timing and think…
Nihilumbra is a puzzle platformer with action and adventure elements that Beautiful Games made. The main character, Born, walks around the game world, jumping from platform to platform and solving puzzles as he goes. As the hero moves through the game, many enemies stand in his way. He must either fight them, figure out their riddles, or avoid them to get past them. The game has 3D graphics, a nice look, and different powers that the player can use to…
The adventure platform, 2D, cooperative, and single-player video game BADLAND: Game of the Year Edition, was made by the company Frogmind. During the game, the player will face many different problems. Even though there doesn't seem to be any danger in the woods, the player must ensure everything is in order. In the single-player mode, the player faces the enemies on their own. In the multiplayer mode, however, the player can work with up to three other people. The game…
Black Panther made the iOS and Android game Ninja Arashi, a single-player adventure, platform, and side-scrolling fun. In an RPG/Platformer mix, the player takes on the role of Arashi, a famous former ninja. The main character must fight his way across a broken world to save his son from the evil mastermind known as Devil Orochi. During gameplay, players earn points by killing enemies with lethal weapons and acrobatic moves. The game is fun because it gives players exciting moments…
Grimvalor is an action-adventure, platform, and single-player video game that Direlight made. The player takes control of a lone warrior whose primary goal is to bring wealth and peace back to the kingdom of Vallauris. The interfaces are touch screens, and on the left side of the screen are buttons that let you move around the world. On the right side of the controller are buttons for jumping, avoiding attacks, and attacking. The attack happens at the best time when…
Rain Games made Teslagrad, a single-player side-scrolling puzzle-platform video game, and put it out for many platforms. The challenging gameplay of this 2D game comes from a mix of puzzles, platforming, and action. The game has hand-drawn graphics and non-linear action. To get to the secrets of the abandoned Tesla Tower, you need electromagnetic and magnetic skills, which you learn as you play the game. It has some simple puzzles involving fighting and electricity. It takes place in a steampunk…
OVIVO is an exciting platformer because of its strange controls and stark black-and-white look. It's a symbolic game with tricks and hidden messages. They keep everything in order by always getting tangled up and switching places. The main character, OVIVO, comprises parts from both worlds and can move freely between them. OVIVO risks the dangers of the symbolic world to find cryptic symbols, and he does find them. You can use these symbols to figure out what happened here in…
Typoman is a fantastic 2D word, side-scrolling, surreal, puzzle-platform, and single-player adventure game that was made and released by Brainseed Factory. The game is fun; the player is in charge of a letter-shaped stick figure. The player's primary goal is to stay alive in a harsh and dangerous world. Even though the player is small, he has a unique skill that lets him shape words. Words in the game can be a curse or a gift, so the player must…