While talking about one of the most comprehensive parental controls, we must consider Mobicip amongst the best ones. Mobicip provides everyone with real peace of mind and calmness to decide how and when their kids can use their phones.
This platform helps parents decide when their kids can access videos, social media, games, apps, track kids' location, block adult content on apps and the web, and monitor everything their kids are up to.
Website and app blocker, family locator, YouTube monitoring, daily screen time, and schedule monitoring functionalities are there for you to manage everything flawlessly. Mobicip Standard and Basic are available for you to choose from according to the level of functions that you need.
Features
Setting sleep times
Real-time GPS tracking
Block apps
Parental Control
Website blocking
Similar to Mobicip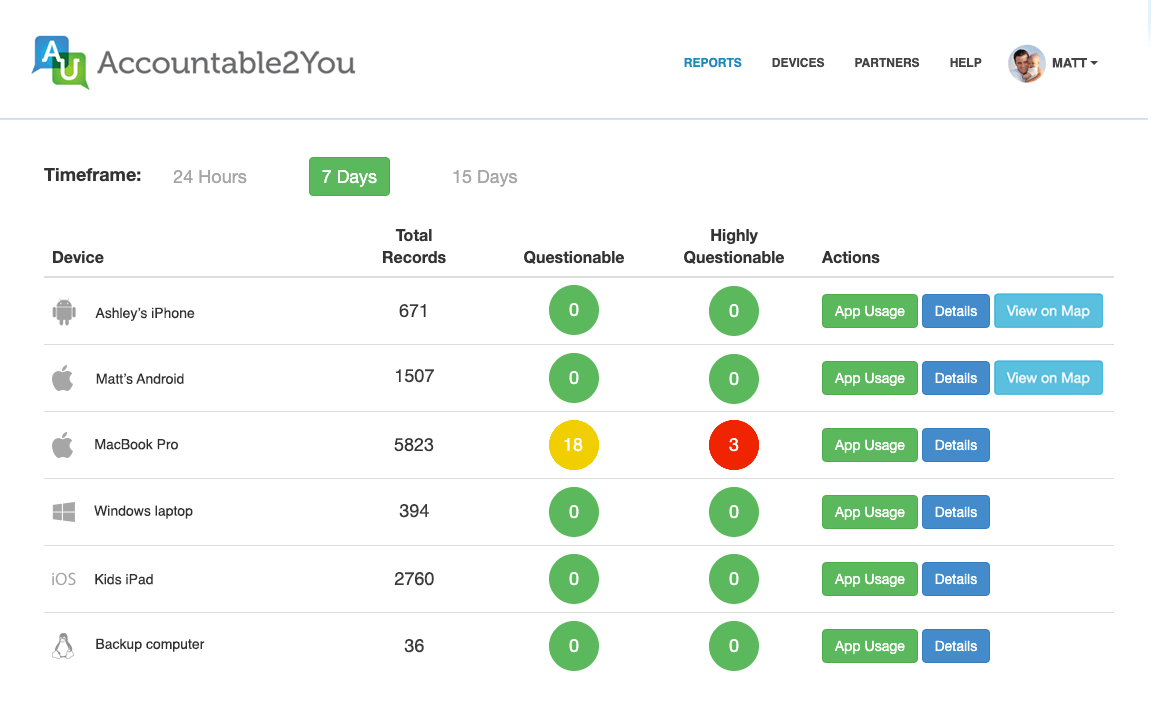 Accountable2You bring guard against digital temptations to get real peace of mind without making any efforts. Monitor the entire activity and users' browsers, incognito activity, uninstall notifications, ability to set up accountability partners, and more with ease. Send alerts emails for objectionable content and manage accessibility bar to assist users with disabilities as well. It also carries the capability to disable monitoring of particular applications and fetch all the records from its website for your accountability partner to view stuff…
Activity monitoring, productivity optimization, insider threat detection, user behavior analytics, and various other tools are available over a single platform named StaffCop. This software effectively detects, prevents, monitors, responds, reviews, and manages the activity of employees to manage everything flawlessly. This platform controls and monitors the activity of users while making sure the compliance with regularity requirements and security policies. Uncover potential threats and behavior anomalies in real-time and get entirely customizable alerts via video recording and the audio trail…
If you are looking for one of the most elegantly designed and smart parental control software, PhoneSheriff would be a nice choice to do for that. This is a robust parental control software that enables its global users to monitor and control the usage of smartphones. Some of its highlighting functions include monitoring phone activity, blocking contacts and phone numbers, and managing everything that has a direct or indirect concern with kids. Through PhoneSheriff, parents can determine how the phone…
We have talked much about parental control and kids monitoring, so now it's time to consider an application that is famous for monitoring computers and controlling software flawlessly. This comprehensive computer monitoring and software controlling client helps content filtering, cloud-based computer monitoring, time management, and more into one platform. Through Sentry PC, you can protect, manage, understand, and monitor the computer and internet of your users whenever, wherever you want, as they happen. Remotely filter, monitor, control, and manage the…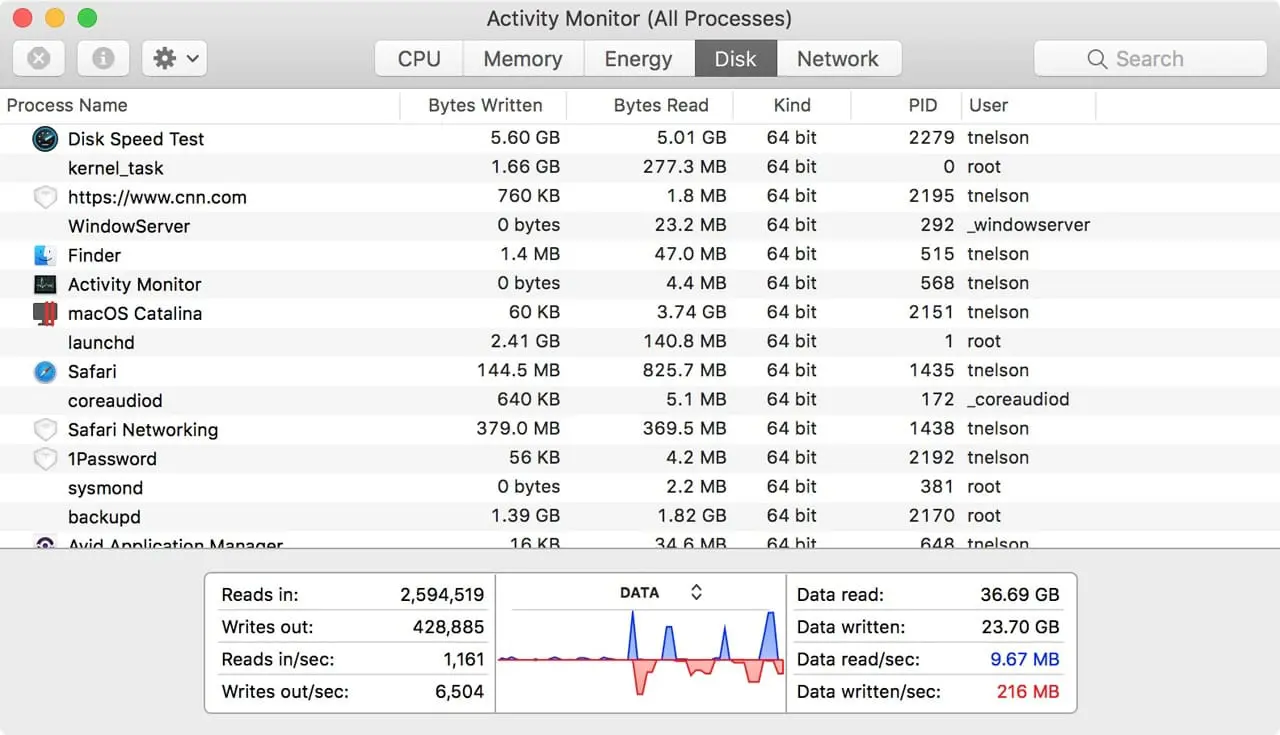 Activity Monitor is a fine utility that presents the exact status of real-time CPU, disk status, networks, and more in the dock. It is the monitoring utility for mac operating systems and lets you know what is in the task manager (what's working and what's not). Locate troublesome applications and processes and quit all those forcefully through this simple Activity Monitor. After knowing the exact stats, you can simply send all the unresponsive applications, processes, software, and other background running…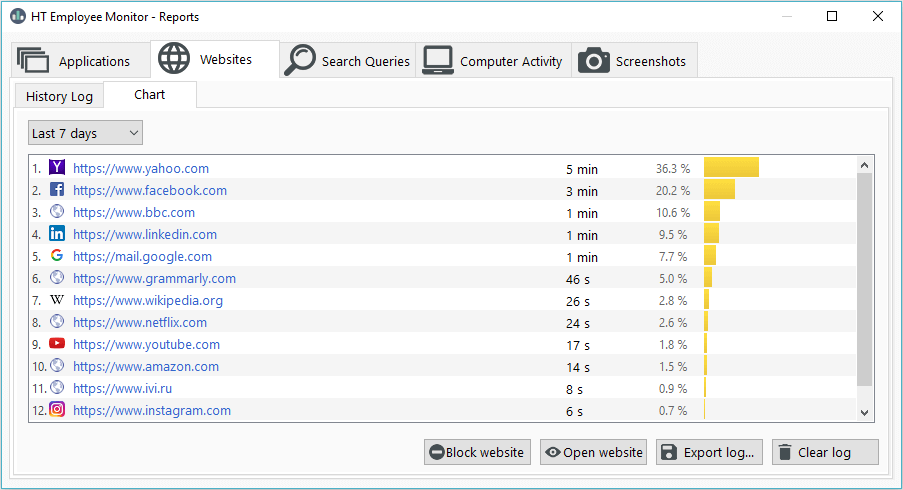 HT Employee Monitor is a reliable monitoring and blocking platform that comes with plenty of exceptional functions that satisfy all the requirements of employees in a way like never before. Safety of online activities of kids is a must nowadays because of viruses and the availability of adult content online. Considering the fact, HT Employee Monitor brings robust blocking of social networks, unwanted websites, applications, games, and other online users. By combining exclusive blocking and monitoring functions, HT Employee Monitor…
SurveilStar is a mobile monitoring software for people who want to track and manage everything their employees, kids, spouse, and other loved ones are up to. It's an all-in-one kids and employee monitoring tool that contains plenty of sleek functions to manage everything necessary for you to know. Parents can manage to remotely track and control their kids' activity over all kinds of smartphones and tablets, such as text messages, calls, Snapchat, WhatsApp, current GPS location, and everything else they…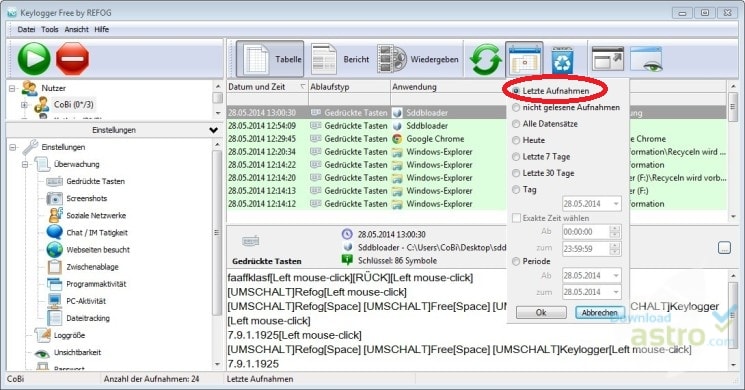 Refog is a keylogger software for Mac operating systems and Windows operating systems. Through this software, you can watch everything happening on your personal computer whenever you are away from it. One of the core things of its usage includes your family's safety hat you can take entirely under your control. Protect your kids from online threats as well as online garbage through it, and make your kids stay away from spam. Block websites that don't meet the nature and…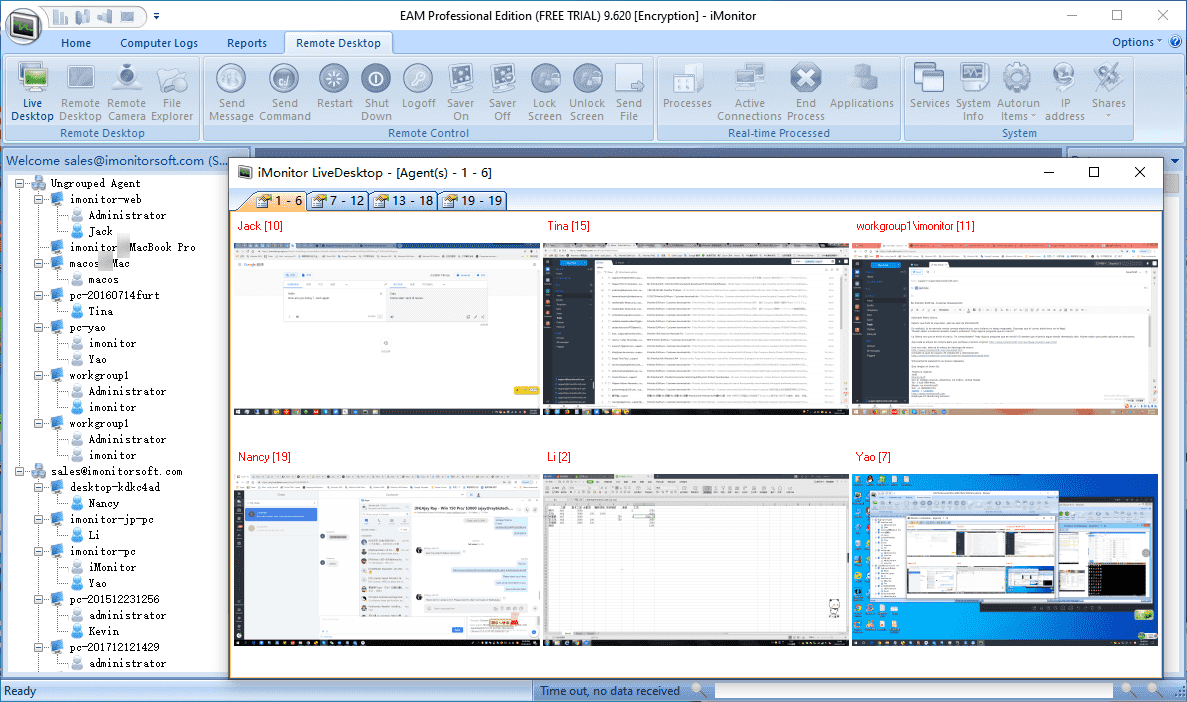 iMonitor EAM brings 360 degrees centralized employee monitoring tool that improves the efficiency and productivity of employees in a way like never before. This top-level employee monitoring software brings centralized employee computer monitoring designed perfectly for education organs, governments, enterprises, and more. Some of its core functions are to prevent confidential crises, increase productivity, efficient management, provide data security guarantees, and provide all-in-one employee monitoring. Besides these, iMonitor EAM also provides total stealthy mode, real-time remote monitoring, Citrix ready and…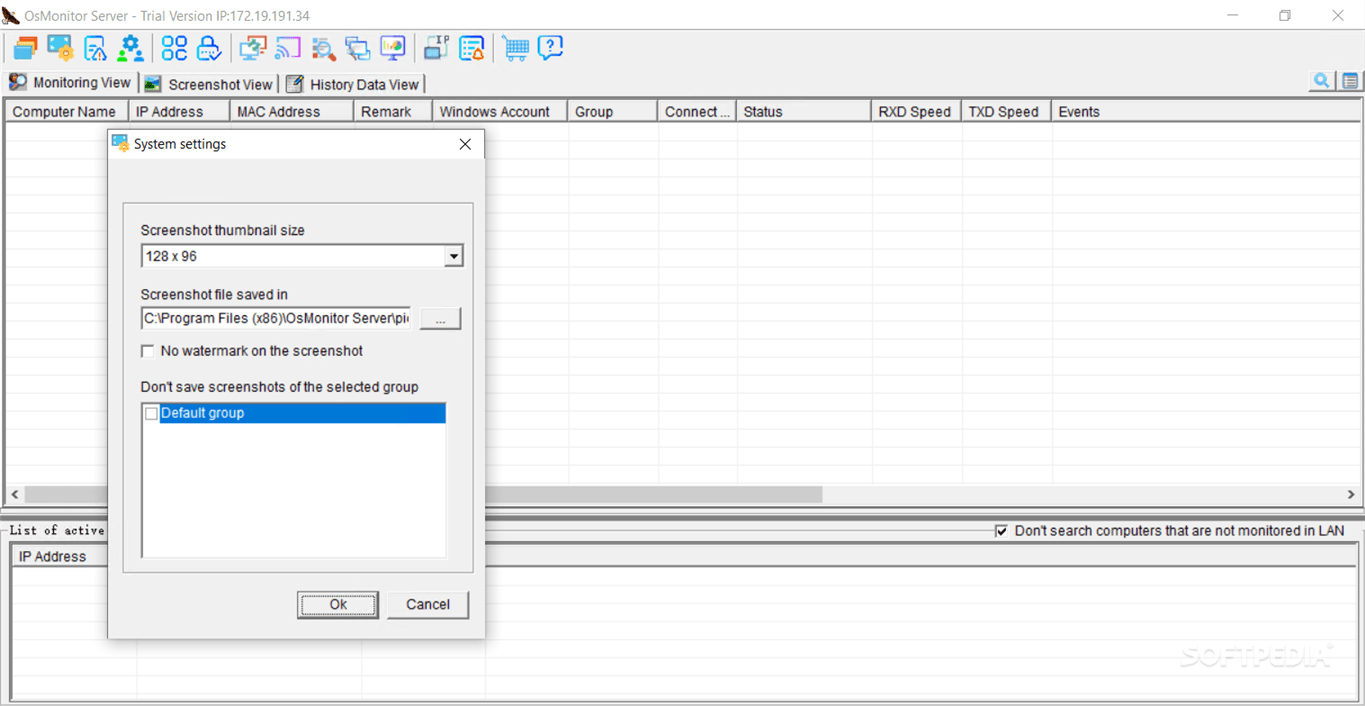 Employee monitoring software is designed for companies who want to manage, monitor, and track everything they are up to. OsMonitor brings a robust tool that adopts a client-server mode for monitoring all employee computers with a single server through LAN (local area network) or the internet. This employee monitoring software tracks and records computer activities, including visited websites, IM conversations, etc. The server database stores the entire monitoring data from the employee computers. The server of OsMonitor will generate high-quality…
Flexi is a comprehensive and full-fledged accounting software for businesses that intuitively strengthen business with extraordinary support and flexibility. The core focus is on providing the best accounting software for mid and large-sized businesses and enterprises with multi-entity and other complex accounting requirements, whether on-premise or in the cloud. Its expertise is at work from modules like AP and GL to an entire suite, making your job way sleek with better reporting, robust automation, seamless integration, and simple functions. Just…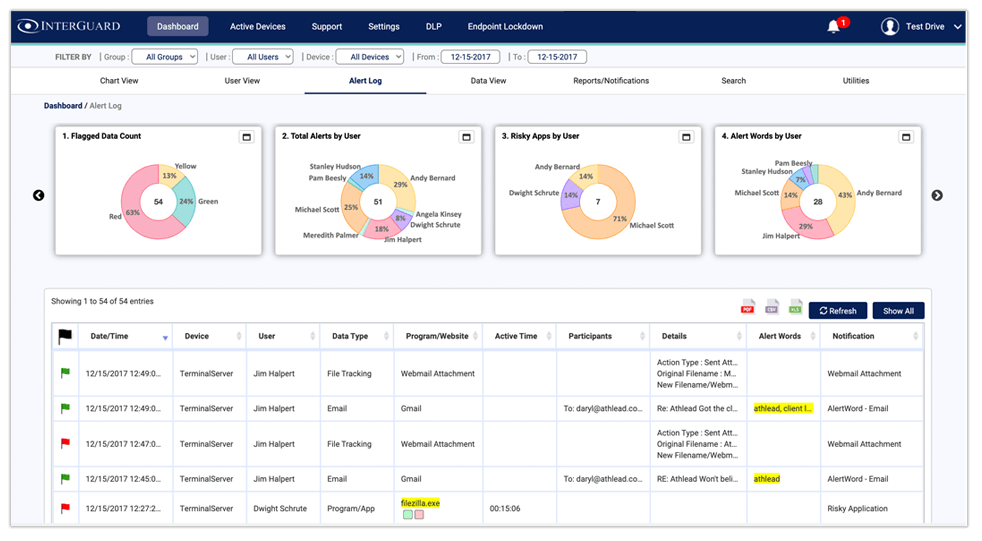 InterGuard is a remote employee monitoring and productivity tracking tool that brings various vital options to manage and track things appropriately. While providing the options of recording, reviewing, blocking, and alerting, InterGuard helps you get the most comprehensive tool for your work. Record all user activity, track productivity of users, get insider threat detection (analyze, detect, record, and block insider threats for compliance), and comprehensive time tracking and attendance. Control everything through comprehensive monitoring and get protection against insider threats…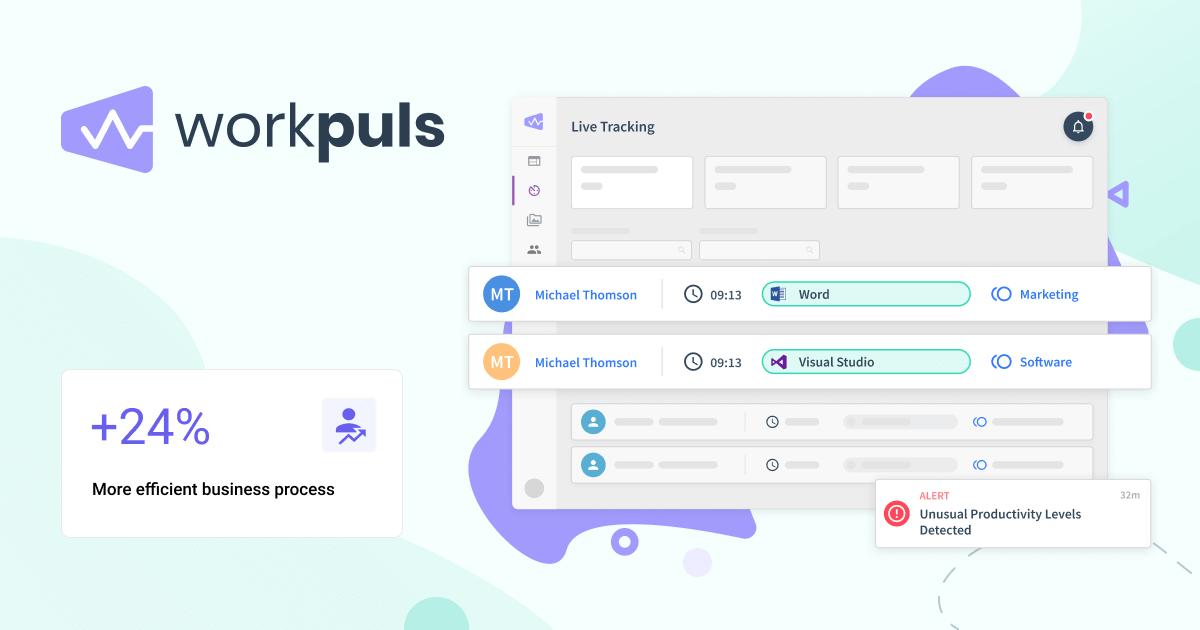 A Workplus apprenticeship redefines education as well as work while providing quality services for both. Through an apprenticeship of Workplus, employees can get bright, ambitious, hardworking, and focused people for their intended work. Workplus Apprentices can get good pay from real jobs and access to training and professional networks that transform their lifestyle in the best possible way. It is a platform for both, whether you want to become an apprentice or want to hire apprentices. For hiring apprentices, all…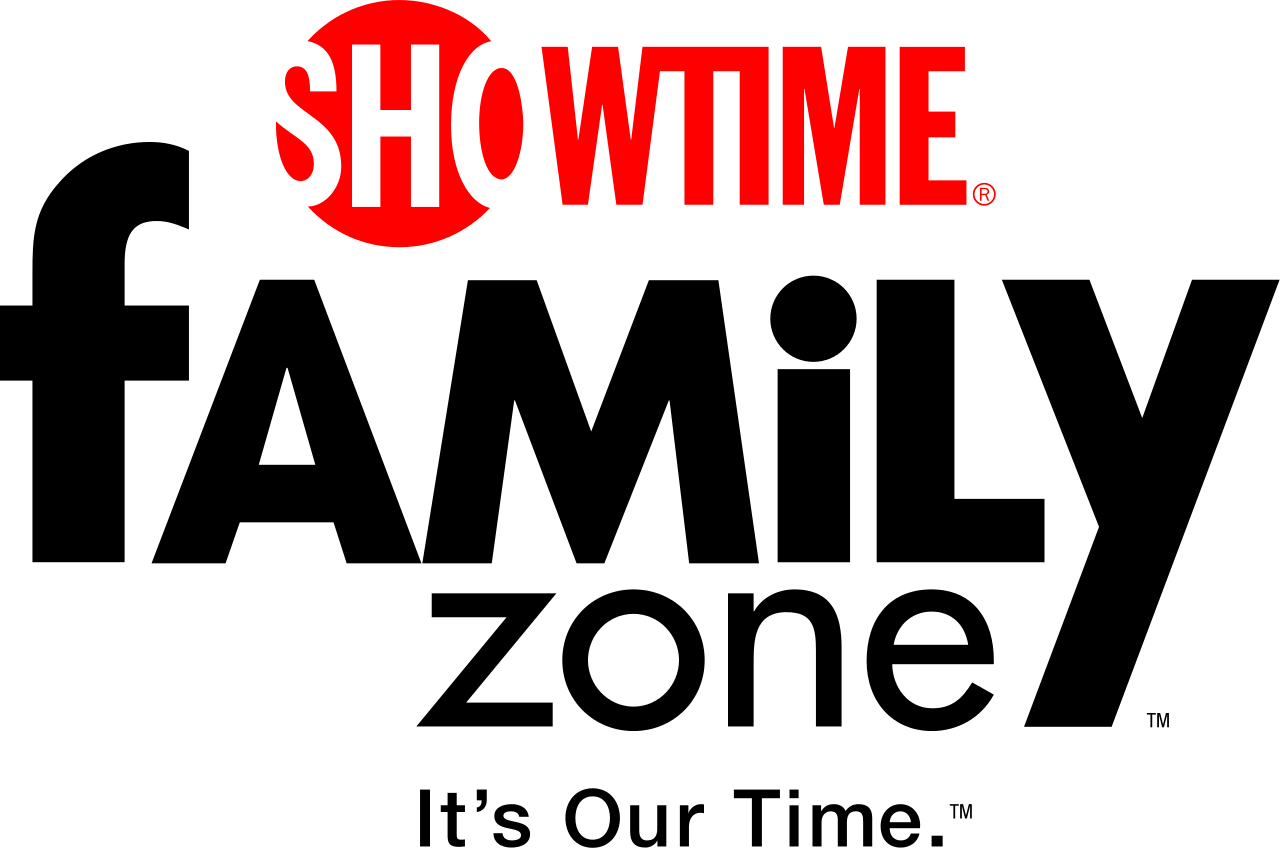 Family Zone app makes it effortless to let kids stay protected in the world of online garbage and helps them stay on track. It empowers parents to be parents and let kids be kids by providing a simple criterion of being cleaned. Through it, your kids never miss online learning and fun that is so much a part of their lives. It helps parents manage their screen-time, block adult content, limit social media, limit online gaming, track all smart devices,…
FamilyShield is one of the most effortless and easiest ways to protect your kids from doing harmless digital deeds. Keep your kids away from harmful, unhealthy, corrupt, and immoral online activities that a phone can create for them. Parents can protect their kids from everything harmful on phones and tablets, both online and offline. You can protect your kids online, protect your family from malware and phishing, block all adult websites, and keep your kids online protected. This is also…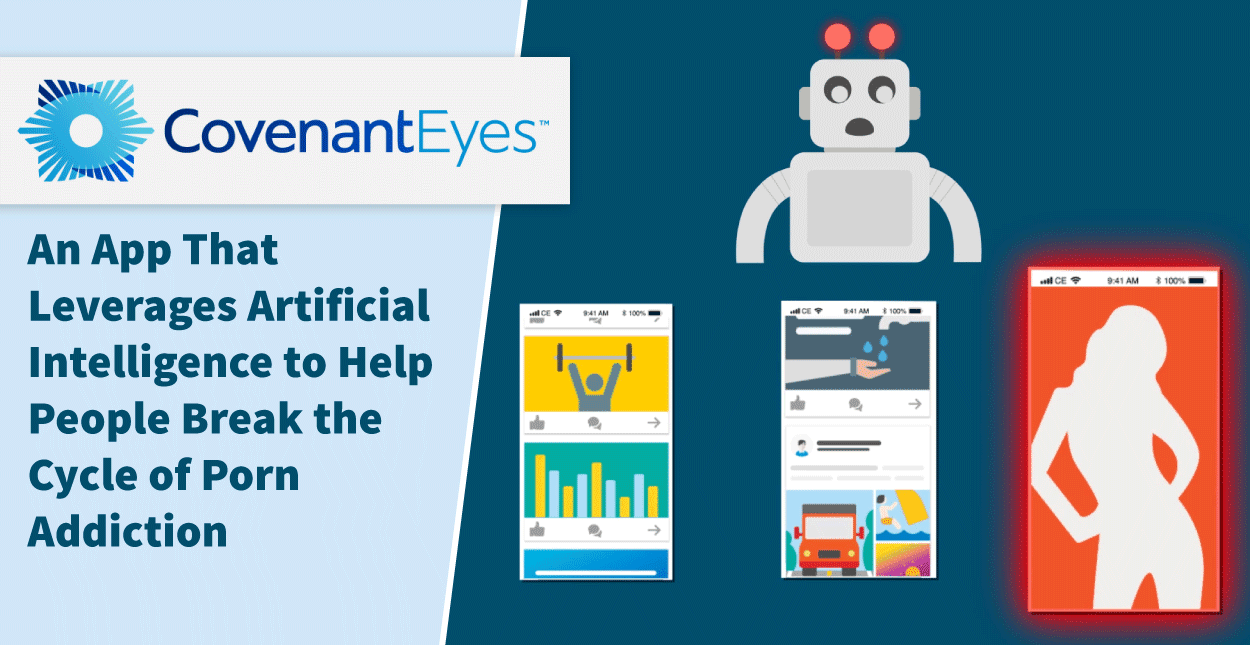 Covenant Eyes makes it almost effortless to have freedom through transparency. Quit porn to live your best life and enjoy the real essence of life in a way like never before. Getting to porn is easy but quitting it for the sake of health or mental calmness is quite a tough job. Apps like Covenant Eyes help everyone live a porn-free life confidently and without taking any severe medicines. Whether you are a man or a woman, Covenant Eyes helps…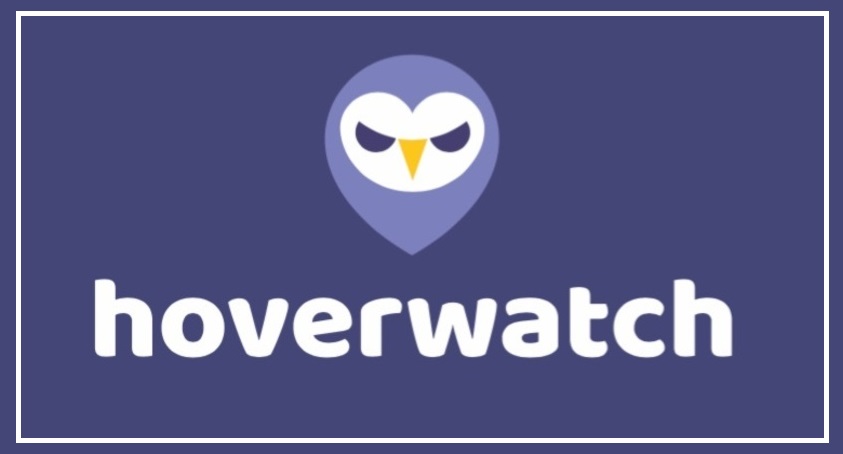 Howerwatch is a parenting control app that helps parents to cope up with their duties as parents as it helps them to take care of the moral personality of their children and also restrict themselves from being some kind of Sherlockian. Call and SMS records are provided with the time and location at which they were sent. Browsing history information can help the parents in teaching their children to be good persons and also restrict their exposure to cases of…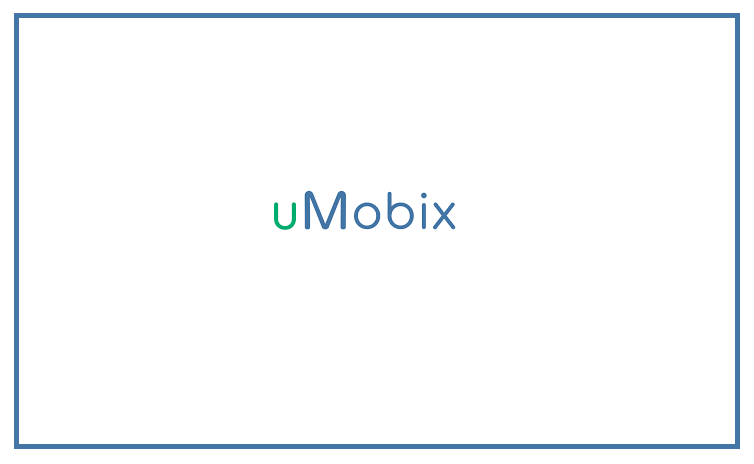 Umobix is one of the most useful apps for parenting control purpose which provides you with the possible efficiency at the lowest price. Call and SMS logs are saved with all the tiny details and provided to you ASAP. Out of 28 popular social media applications, everyone installed in monitored device can be analyzed by the umobix. It helps you track Whatsapp, Facebook, Tiktok, Messenger, Zoom, Skype, and many more along with increasing their numbers as well. By restricting the…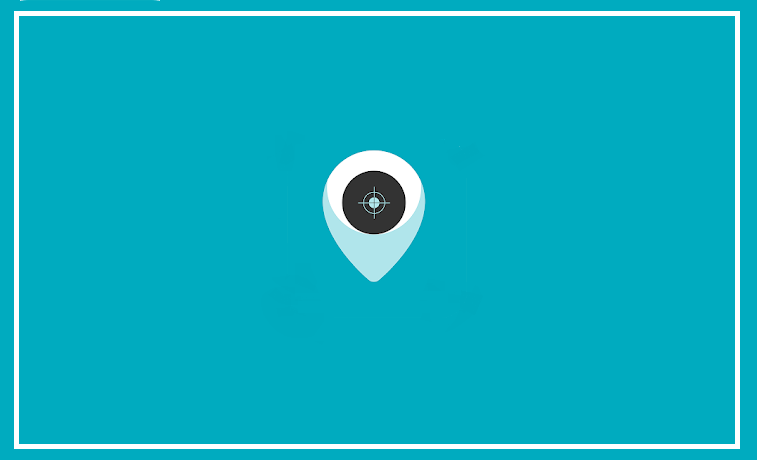 Are you a parent and worried because of late replies and late arrivals of children and want to know where they have been or when they approximately reaching home? Are you dubious of the fieldwork of your employee and want to keep his track record? Do you, too, are welcomed by a slammed door when you think of visiting a friend? Shred all the worries as m-tracker has solution to all the problems as it helps you to know the…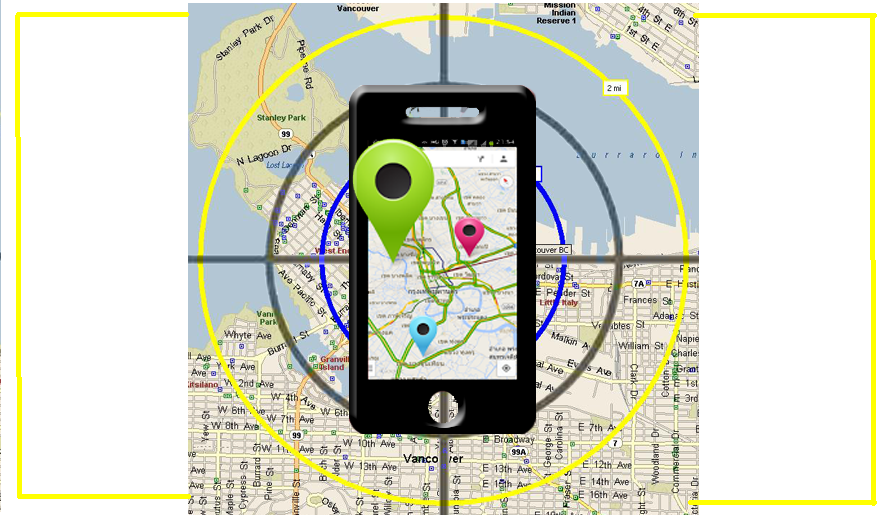 Are you still supporting the thought that computer technology has not advanced so much that we can track a person just by his mobile number? Mobil Number Tracker and Locator has proved you much older than time because it is providing you with the facility to track the location of a person by just his mobile number. All you are required to install the app on your Android devices or any other GPS locating system, put the concerned mobile number…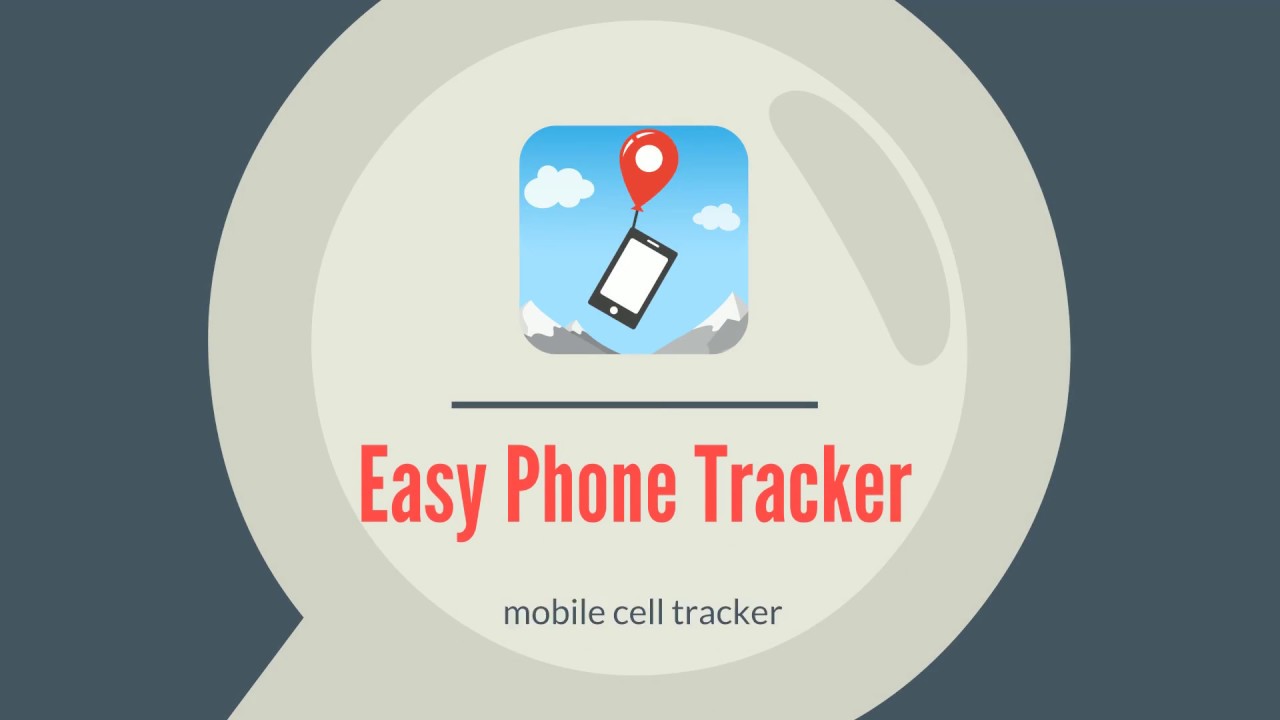 Easy Phone Track is an app for iOS and Android users which helps you in monitoring your children and employees.  You can increase the production of business and also by monitoring you not only know about the attitude and personality of your children but also can save them from cyberbullying and other cyber-crimes. Perhaps, it is a need of every responsible parent. Call and SMS records and logs are saved with time and date. Messages from social networking sites like…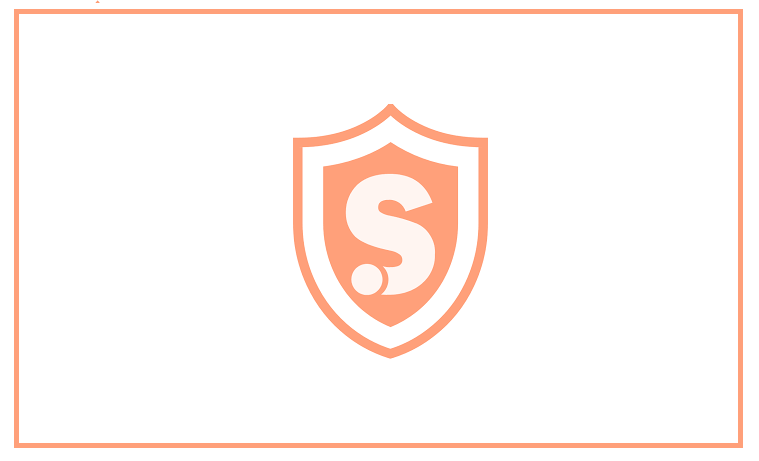 Spyhuman is an app to assist your monitoring control, data back-up, and protection from theft and dis-advantageous flow of information. What are your children visiting? To whom they are texting? What kind of information is being shared by your employ? SpyHuman is the best app to serve your purposes with the most efficient and unique features. Call and SMS Tracking and Recording facilities help you to make your monitoring efficient. It also leads you to social media monitoring where you…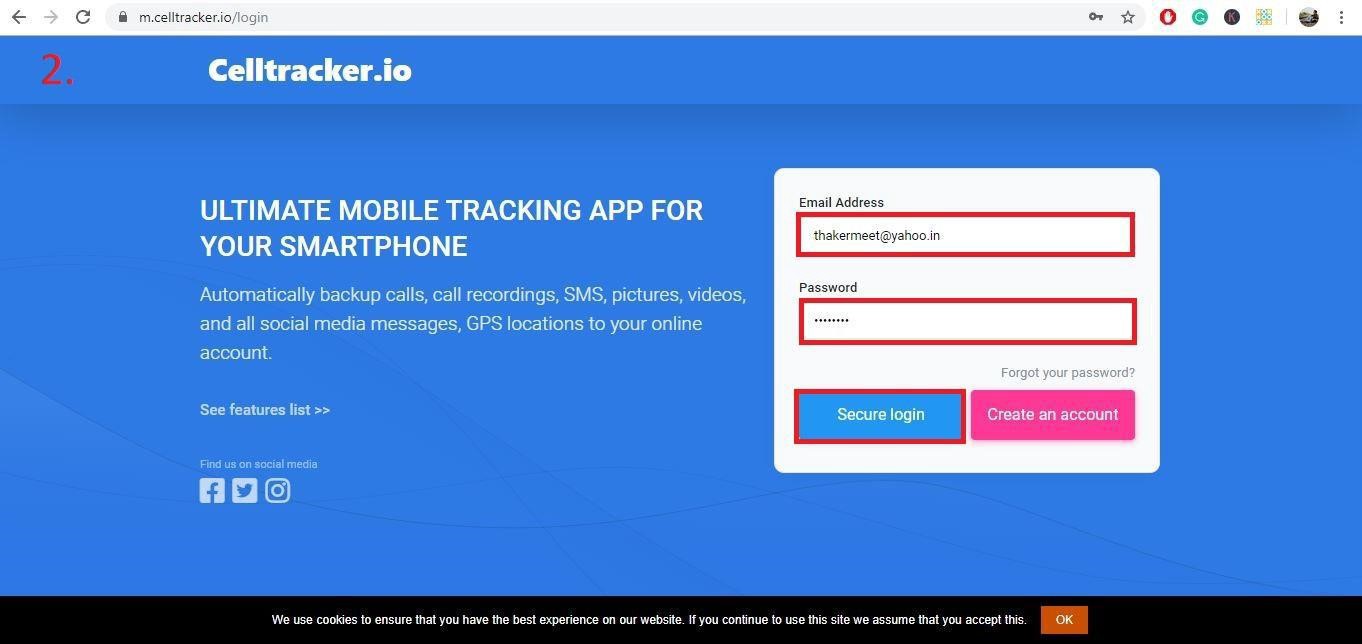 Cell Tracker should not be confused with spy apps as it is claimed to be a parenting control app for the safety of children and safety of business credentials. It is providing its facility to thousands of people for free. Creation of an account is very easy as it all needs to create an account on celltracker.io website, install cell tracker in mobile phone, log in with a registered account, allow for demanded permissions and click to hide app and…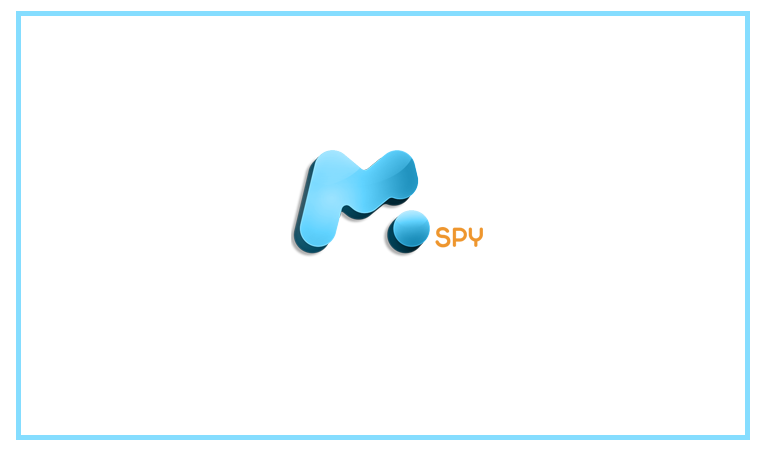 You can get rid of the tension of outdoor activities and hangouts of his children because you knows where they are going and what they are doing, does want this calm too? MSpy is the best mobile and tablet monitoring app that provides all the information of data and chats of a device. Its use is not heart-breathing as you just have to register your account, choose a suitable plan, buy the subscription and start to monitor without any hint…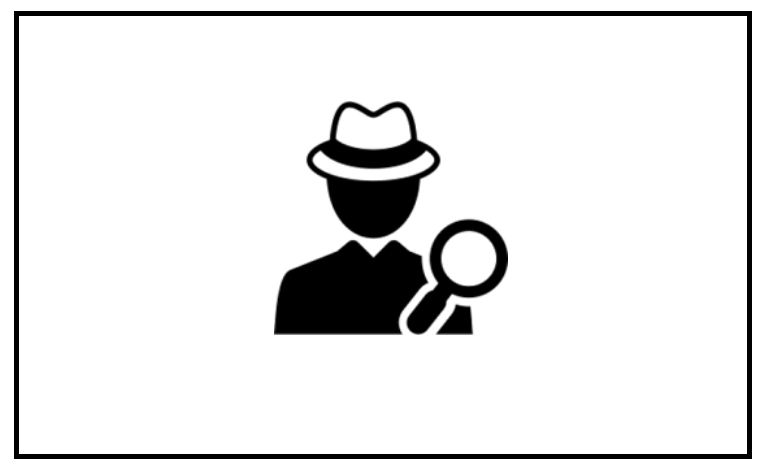 Do you also ignore the long incomprehensible lines of privacy policies of mobile apps but are also conscious about the safety and security of data of your device? App-Spy has got the solution which will sort out your problem in just some minutes. Because App-Spy provides you with all the information and data which other installed apps are using of your device. It helps you to decide about the installation of an app by providing you with the permissions and…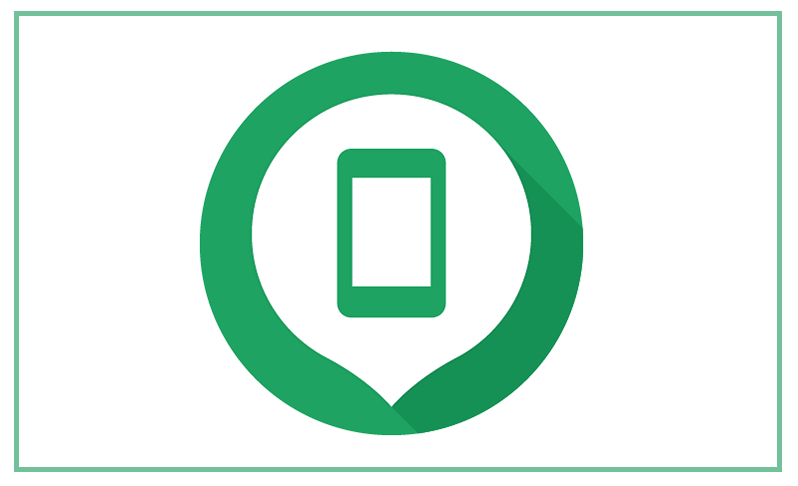 Google Find My Device has been designed to help you in finding your lost Android phones, watches, and tablets. All you need in case of searching is to open Google Find My Device and track your google registered devices. If your lost mobile is out of data or Wi-Fi reach then you may know about the last location when the cell was in data mode. GPS will provide you the location with possible precision, which might not be accurate. After…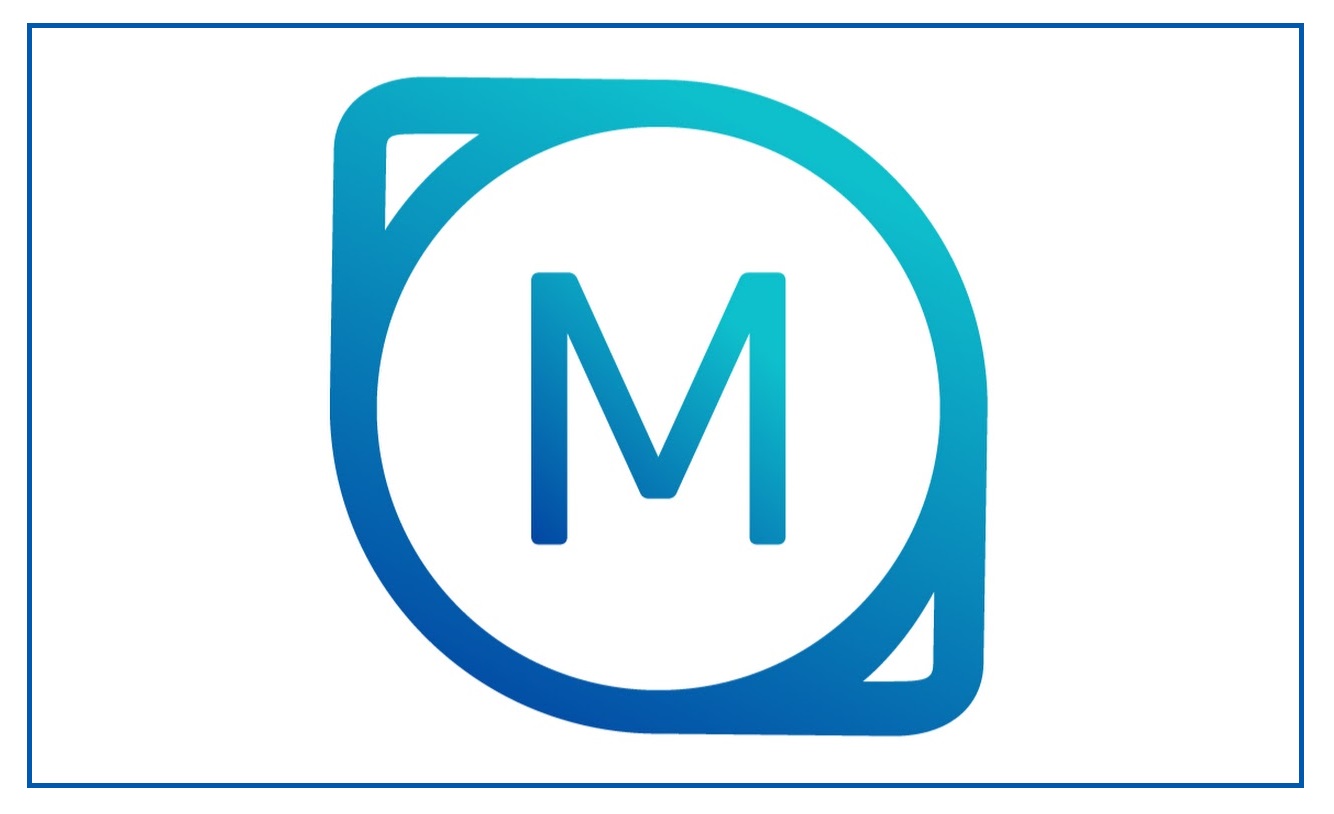 Mobil Tracker free is an app for Android users to keep an eye on or closely monitor the activities of children and employees of a company. Its usage is very simple as you just have to download, install it, register your account and start to enjoy the benefits. This app provides you access to SMS, MMS, and calls logs of your children if you have registered this app on their phones. Are you worried about the fieldwork of your employee?…