Content Continues After Ad
McLuck is a free social casino-style game based in America that lets users win exciting prizes, coins, and more gifts. It allows you to play 100 different games and get a chance to win gifts and jackpots for free. Moreover, users can play massive games and enjoy the awards.
If you seek a site where you can win various prizes and have fun, this site is a tremendous option to select as it gives many games and awards at home.
Content Continues After Ad
This platform provides bonuses for playing casino games with multiple devices, including Windows, Linux, smartphones, android, and more, as it supports a friendly interface.
McLuck is a trusted platform that provides a secure environment for its players to play hassle-free games and enjoy the best gaming experience. Besides, you don't need to download the game or sign up. Players can play games at any time and anywhere in the world. If you want to read more posts similar to McLuck, check out our latest post on the site for free.
Content Continues After Ad
Features
Win exciting prizes for free
Easy to access using multiple devices
Suitable environment for everyone
Free to get games
Pros
Valuable services
Friendly interface
Accessible
Secure
Cons
Limited access
Need internet to access
Not so reliable
McLuck Alternatives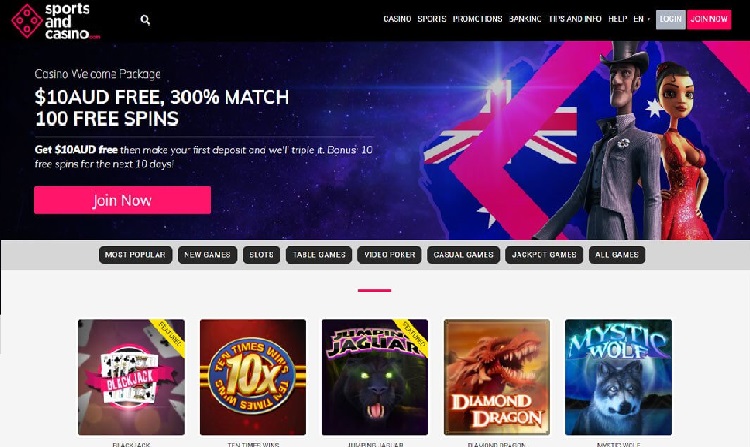 Content Continues After Ad
Sportsandcasino is a free social casino gaming website that provides people with both casino games and sportsbooks. This website offers a wide range of games from several popular sellers. It uses social media for connecting with its players and advertising itself. Sportsandcasino has a 128-bit SSL encryption feature due to which it guarantees a secure gaming feature. This website ensures its users that their personal information is not shared with third parties due to its strict privacy policy. Sportsandcasino offers…
Luckylandslots is a free social casino gaming app developed by PopReach Incorporated. This app makes a fortune for its users by providing them with free spins, huge payouts, and bonus games. It provides users with Mega Jackpot due to which they can win up to 3 trillion coins. On this app, people can find a huge variety of machines with different themes for playing games. Furthermore, this app enables its users to play games with their Facebook friends. Luckylandslots syncs…
Playusa.com is a free social casino gaming website used for playing a wide range of sweepstakes games. On this website, people can find a huge variety of machines with different themes for playing games. This website offers only virtual games and does not provide live dealers or table games. Playusa.com enables users to play casino games alone and with their friends. Furthermore, it enables its users to join plenty of tournaments and play against their friends. Playusa.com is becoming popular…
Casinobonus2.co is a free social casino gaming website used for playing a wide range of sweepstakes games. This website offers only virtual games and does not provide live dealers or table games. It enables users to play casino games alone and with their friends. Casinobonus2.co makes a fortune for its users by providing them with free spins, huge payouts, and bonus games. On this website, people can find a huge variety of machines with different themes for playing games. Furthermore,…
Vegas-x.orgc is a free social casino gaming website that offers a wide variety of sweepstakes games. It provides people with a huge variety of machines with different themes for playing games. This website gives you the option to navigate through the lobby for finding your favorite game. On this website, users can play casino games alone and with their friends. This website ensures its users that their personal information is not shared with third parties due to its strict privacy…
Chumbacasino is a free social casino gaming app developed by VGW Incubation. From this app, users can win huge jackpots by playing games and spinning any exciting slot machines. This website provides its users with free rewards on completing achievements and leveling up. Chumbacasino is becoming popular because people don't have to spend money playing games on it. Furthermore, this app is not offer gambling or an opportunity to win prizes based on gameplay. Chumbacasino is intended for adult agencies…
Nonstopbonus is a free social casino gaming website used for playing a wide range of sweepstakes games. This website offers only virtual games and does not provide live dealers or table games. It provides people with a huge variety of machines with different themes for playing games. On this website, users can play casino games alone and with their friends. Nonstopbonus enables its users to join plenty of tournaments and play against their friends. Furthermore, it syncs the progress of…
Roobet.com is a free social casino gaming website that provides people with a wide range of sweepstakes games. On this website, users can play casino games alone and with their friends. This website offers only virtual games and does not provide live dealers or table games. It provides people with a huge variety of machines with different themes for playing games. Furthermore, this website enables its users to play games with their Facebook friends. Roobet.com syncs the progress of gamers…
Plusz.com is a free social casino gaming app developed by Yellow Social Interactive Limited. This app provides users with multiple casino games by playing which they can unlock rewards and reach new levels. It has Las Vegas 777 style slots machines that provide people with maximum fun. You do not have to face irritating ads as all the games provided by this app are ads-free. Furthermore, the Plusz.com app is available only for users of 18 plus. This website ensures…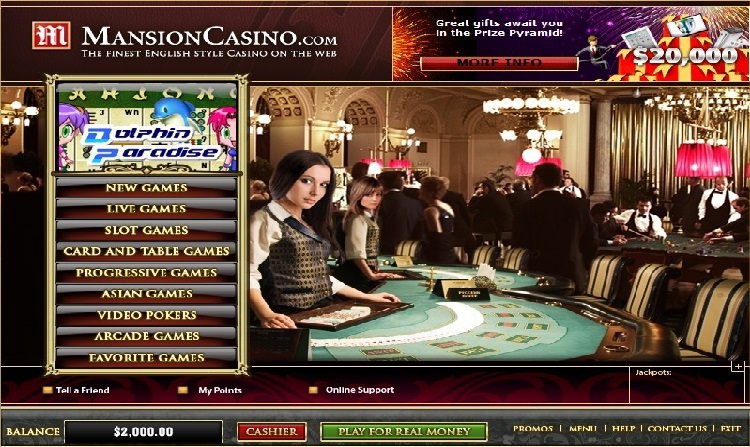 MANSION CASINO is a free social casino gaming website that provides people with multiple casino games. This website provides users with everything that they need for becoming online gamblers. It supports its users due to its latest in gaming technology and offers complete customer service. On this website, users can play casino games alone and with their friends. Furthermore, it ensures its users that their personal information is not shared with third parties due to its strict privacy policy. It…
Funzpoints is a free social casino gaming website using which people can play a wide range of sweepstakes games. This website offers only virtual games and does not provide live dealers or table games. On this website, users can play casino games alone and with their friends. Funzpoints is becoming popular because people don't have to spend money playing games on it. People have to register themselves for playing casino games on this website. Funzpoints enables its users to join…