Continue After Advertisement
MathPapa is one of the best online applications with powerful, innovative calculators that help users find answers to your algebraic questions. The main feature of this site is to provide you step by step solutions with complete analyses that are very helpful to understand the practical use of your math problems. You can build a solid math base, and this app will enable you to master algebraic questions, concerns, and theorems at your own pace.
MathPapa is helpful in simple algebra and helps you understand the answers with the help of graphs and solve equations with the help of its graph representation feature. This platform has several categories that students can choose from, but the main focus of this application is decimals, fractions, and percentages.
Continue After Advertisement
Features
Demystify polynomials
Linear and quadratic equations solver
Inequalities problems
Arithmetic and decimal problems
Build strong understanding
Apps like MathPapa
Math Portal is an online platform that also helps improve the math skills of its users and is one of the best alternatives used worldwide. The extraordinary feature of this tool is that it has all the formulas of math that can be used to solve different theorems and queries and these formulas are built-in on this platform. It doesn't have only built-in formulas but other lessons, calculators, and math tests. All these lessons are available free of cost for…
Emathhelp is an application that provides math solutions with step-by-step calculators and guidelines and helps its users to get a firm grip on math problems. This calculator is enriched with advanced technological features and tools that handle introductory algebra and cover advanced and professional math. It has several features that include calculus, linear algebra, linear programming, and much more to explore and help users solve every problem related to math, and students can improve their grades. Teachers can also find…
Continue After Advertisement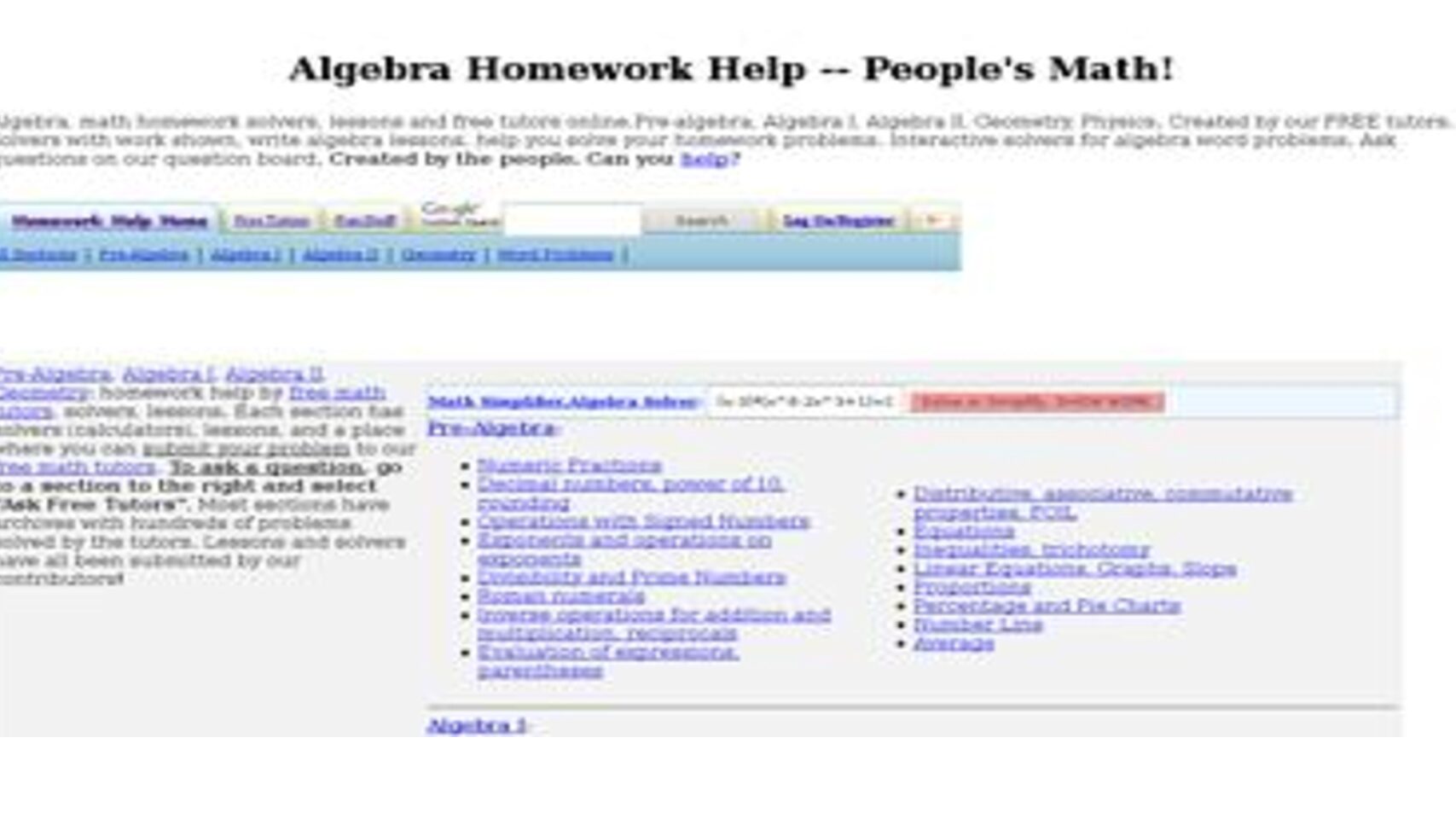 Continue After Advertisement
Algebra.com is a website that has a vast collection of lectures, worksheets, calculators and assists teachers and students in all types of algebraic questions. This fantastic platform also has several online experts and skillful teachers that provide their services free of cost. This application solves all kinds of math-related problems of students and makes it easy to understand and answer any problematic question with its help. Developers also added the feature of geometry and physics and solved problems and queries…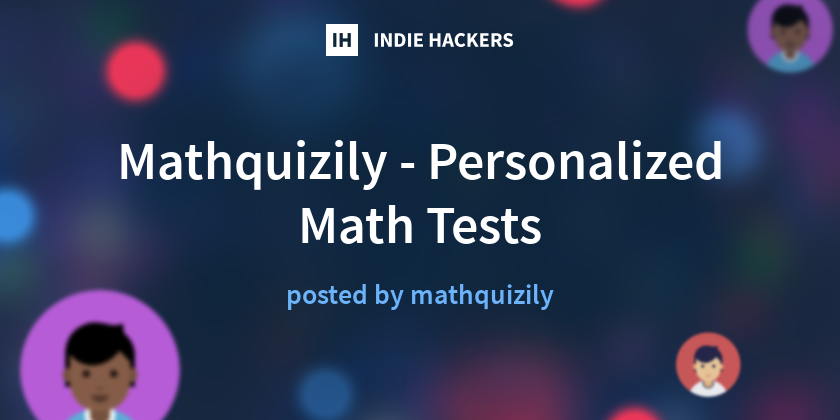 Mathquizily is a learning platform that is available online for all types of users that provides test sessions and math tests in all categories in math like arithmetic, percent, probability, graphs; most of all, it has all types of algebraic quizzes so that students can test themselves before exams for better preparations. It provides several features on a single platform where you can map your skills, check solutions for your problems with detailed and explanatory guidelines, and you are also…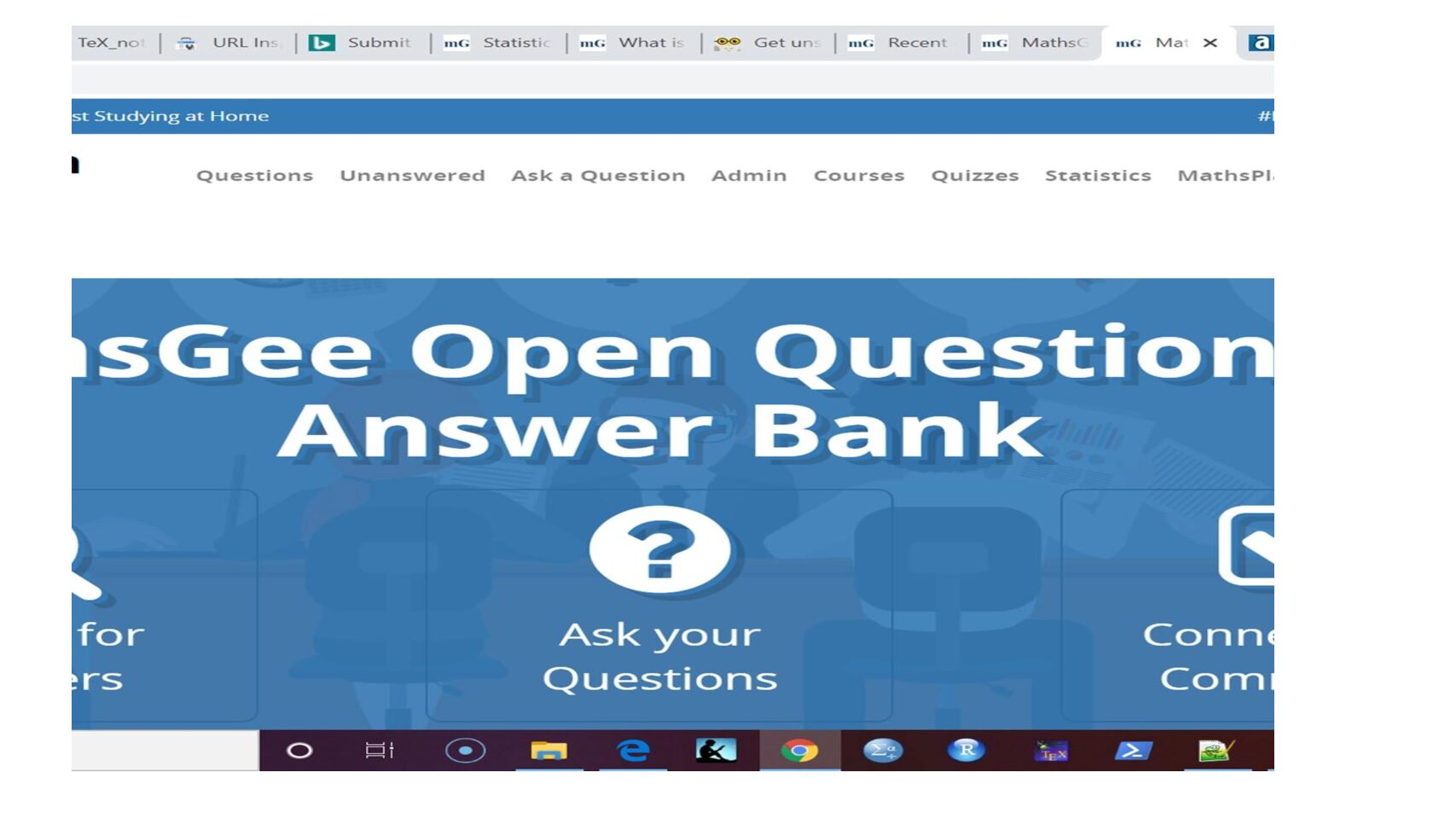 MathsGee is a knowledge management platform whose primary purpose is to provide a better environment for exchanging knowledge worldwide. You can easily connect with the learning community, engage yourself to promote collaboration, learn from people and new monetization pathways and earn from this unique platform; the sole purpose of all this is to bring betterment to the world. This platform has extraordinary features for its users that are helpful in many situations, including sharing and enhancing knowledge, faster shipping solutions,…
Delta: Math Helper is an app with powerful tools and features that allow users to get answers for any math problem within no time. This app is easy-to-use and available for android and apple devices as well. Students can improve their grades and be highly efficient and productive for teachers to help them get simple steps and solutions to teaching their students well and in an understandable way. It has maximum productivity and efficiency that it removes all the tension…
Math.com is a platform to solve math problems and equations from which both students and teachers can get help equally. This platform help students to perform well in homework as well and in exams and is also much helpful for teachers to simplify any problem so that students can easily understand it without any difficulty. It is a dedicated platform with a combination of education and technology, provides an innovative teaching style, and helps students with different practical techniques to…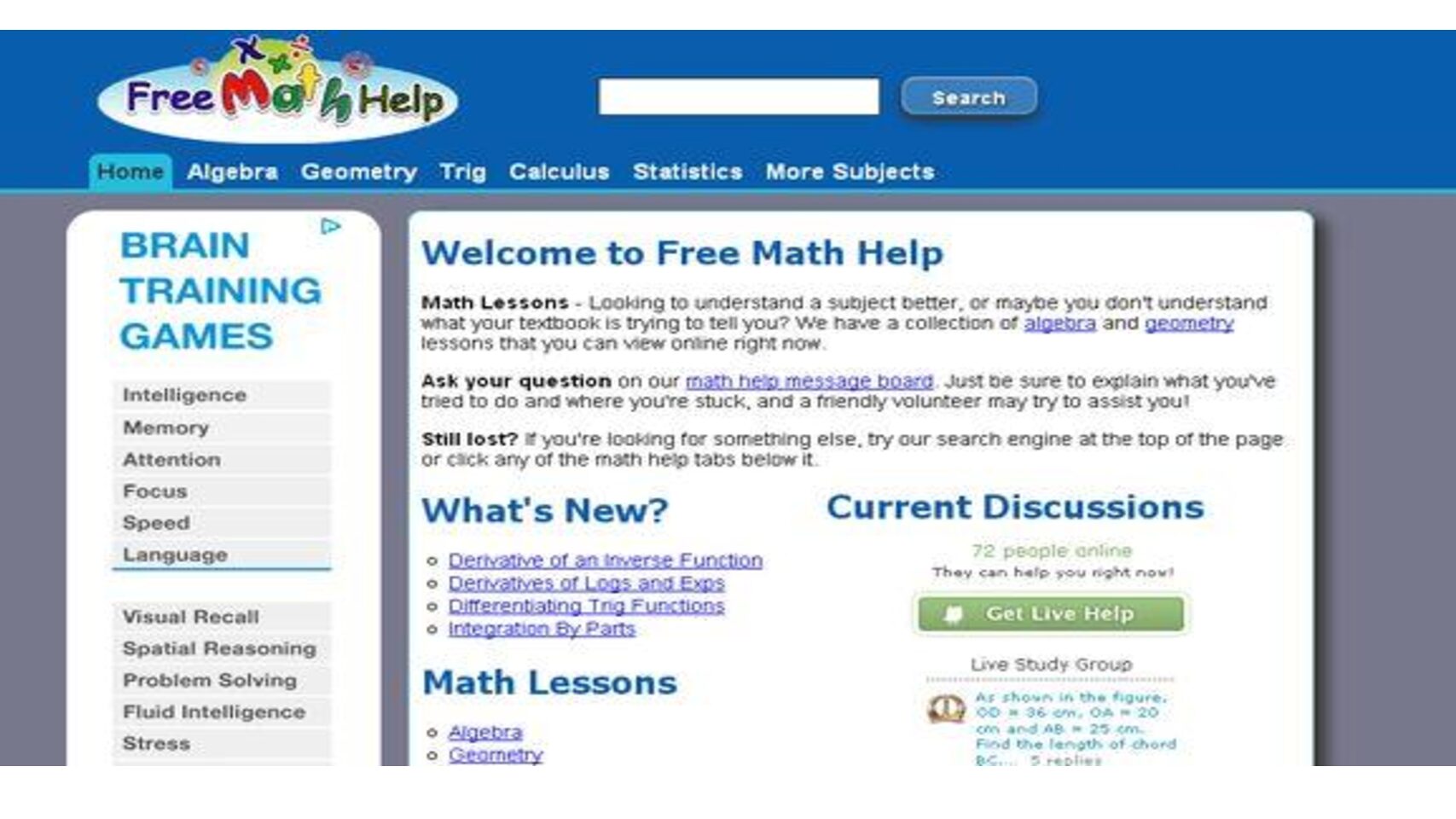 FreeMathHelp is a decent and straightforward platform that helps kids and professionals solve math questions and problems. You can also enjoy its feature of simplifying the problems and getting a clear idea of your problem with a simple, understandable answer. This platform is enriched with solutions and provides guidelines and simple steps to follow when solving the other problems related to your input question. The exciting feature of this educational platform is that it also provides suggestions and ads of…
WebMath is a website that answers users' particular questions and queries and follows all the mathematical rules and formulas. The key feature of this website is that it has 'fill-in-structures' where you can write or post any question that troubles you. This website creates answers and makes them so simple that users can easily understand them. It is generated by skillful and talented teachers and tutors who provide services free of cost for everyone around the globe. This platform has…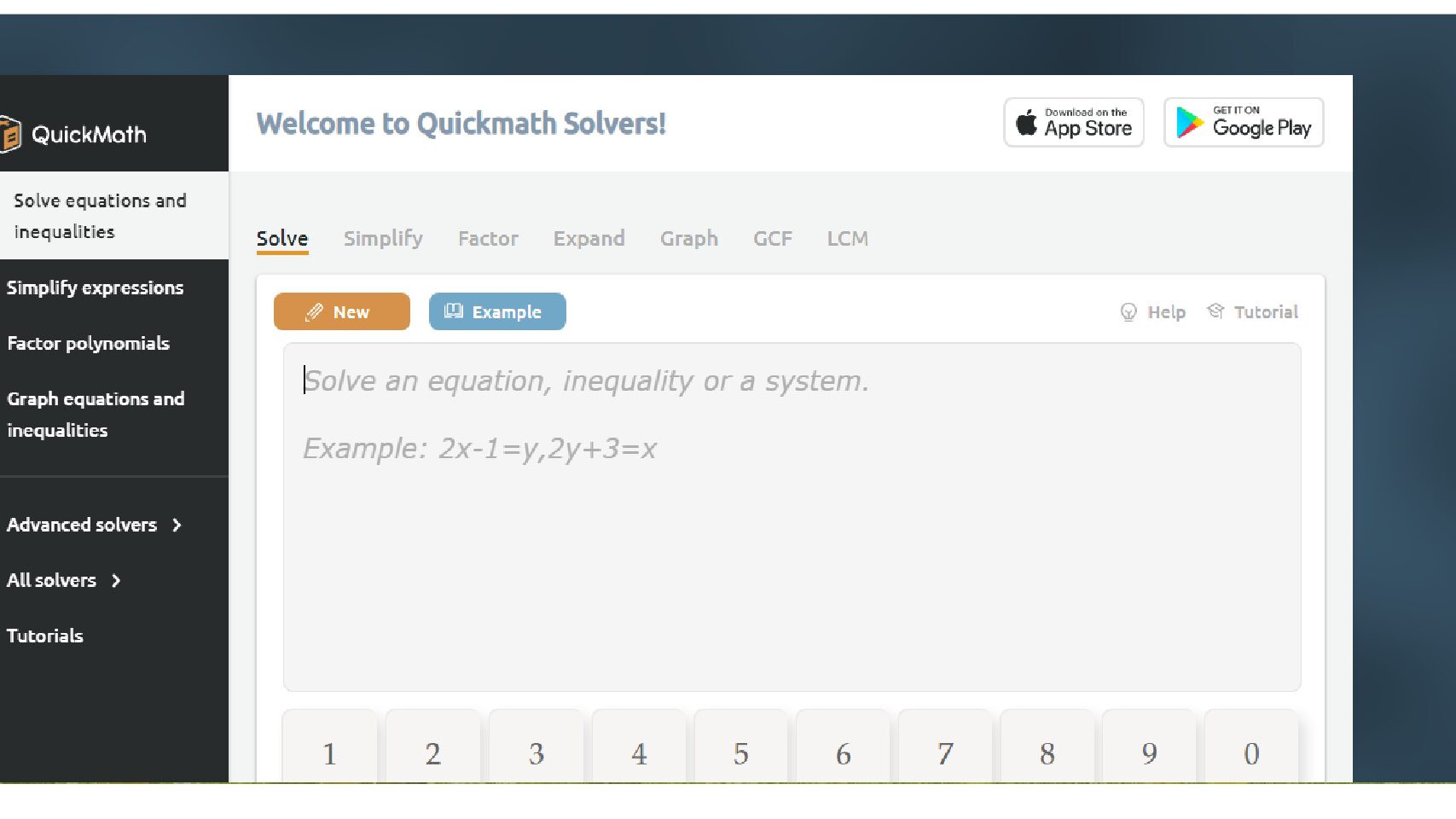 QuickMath is an online platform that provides math solutions to students who have problems with math questions and is helpful for teachers to teach their students. This platform is beneficial for every math lover and hater. QuickMath is one of the best alternatives for Mathway and competes Mathway in its features and capabilities. This featured application has all the required features and tools that we can even say are complete math with every solution and help students solve their homework…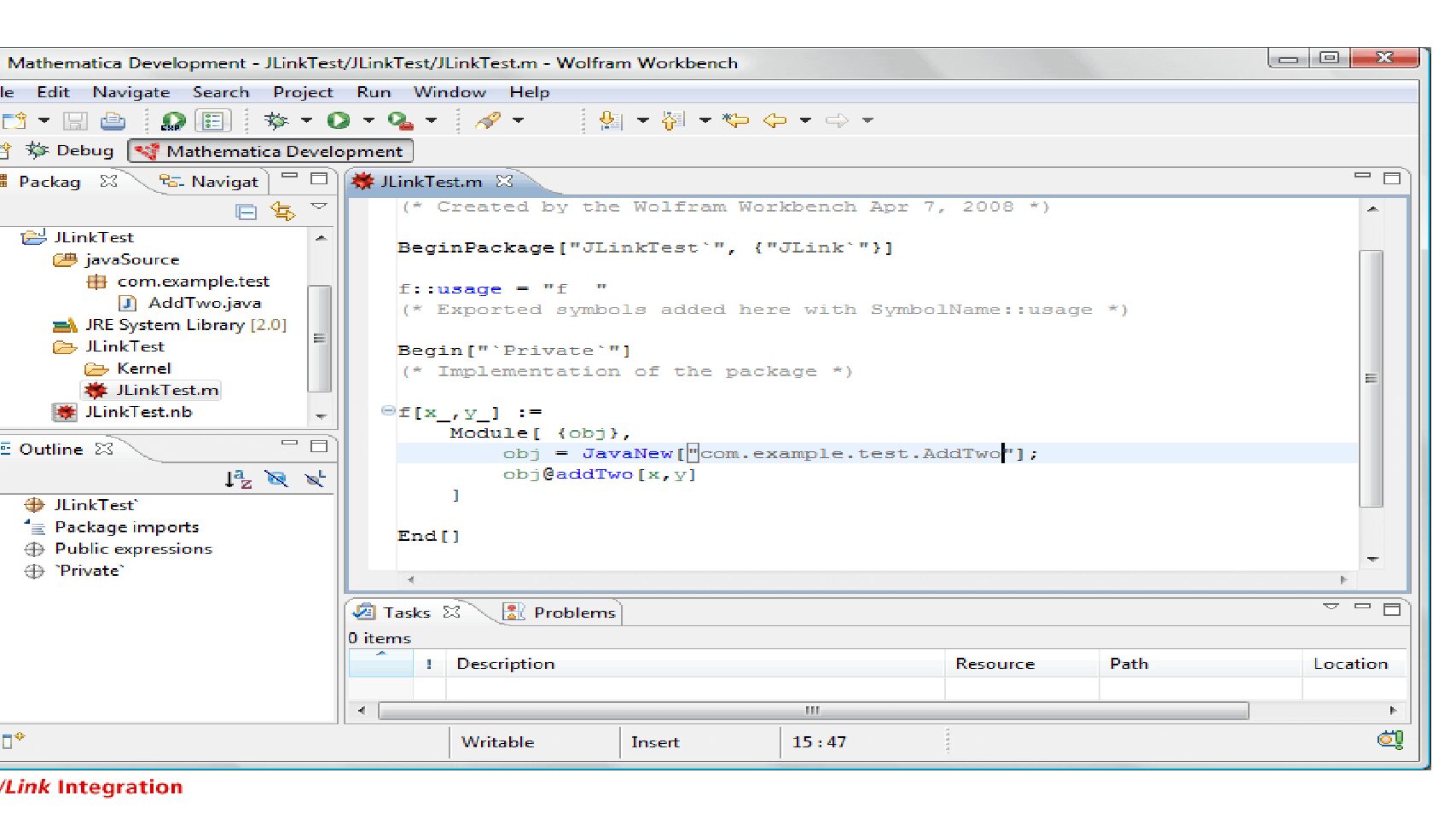 Wolfram Mathematica is an online tool with built-in libraries to search for things of your interest and experience several different features. This app's main features include the change in matrices, solving symbolic representations, and UI development that helps students and teachers in many different ways. Assignments for homework from school students to any degree, this app can help anyone with its tremendous changes, and this application is also fully compatible with the future changes in rules and problems in math.…
Reshish is an online platform available free of cost worldwide, and the main focus is matrix calculation. Developers of this site implement all the fundamental matrix problems and methods and procedures for solving systems of linear equations on this site to help users solve all the issues they face related to matrix calculation. For complicated questions and operations, a tool called 'a detailed solution' is handy because users would be able to follow all the solutions with simple steps and…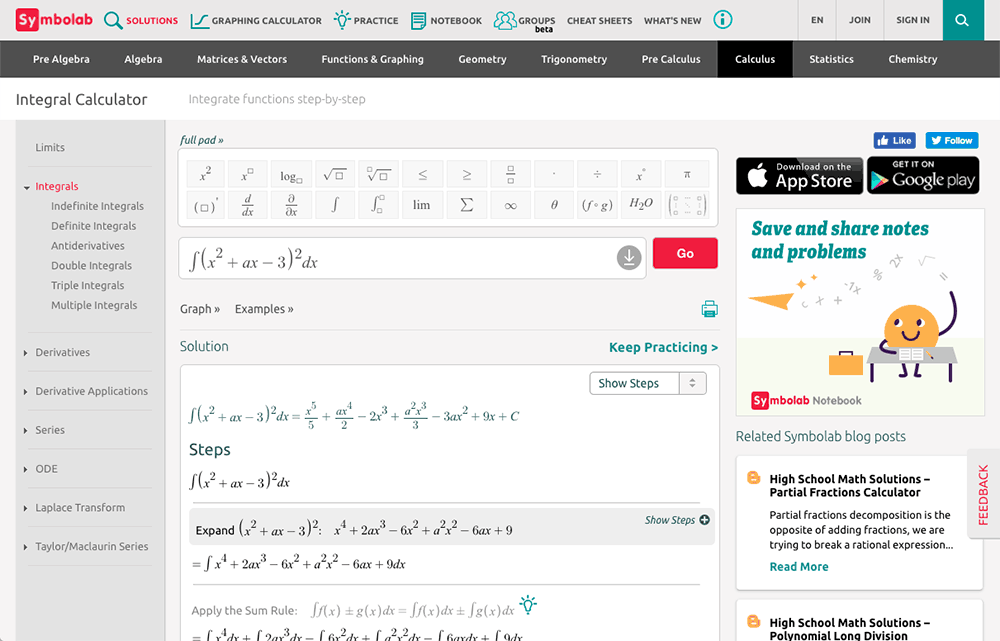 Symbolab is an app with a straightforward interface that lets its users practice math questions just by opening it because there is no need to enable any settings to find solutions for different queries. This application contains about a hundred powerful calculators that process math much faster than any calculator. It provides answers to your questions with well-defined steps and outlined guidelines. The most exciting thing is that it gives you a graphical representation to visualize your answers quickly. The…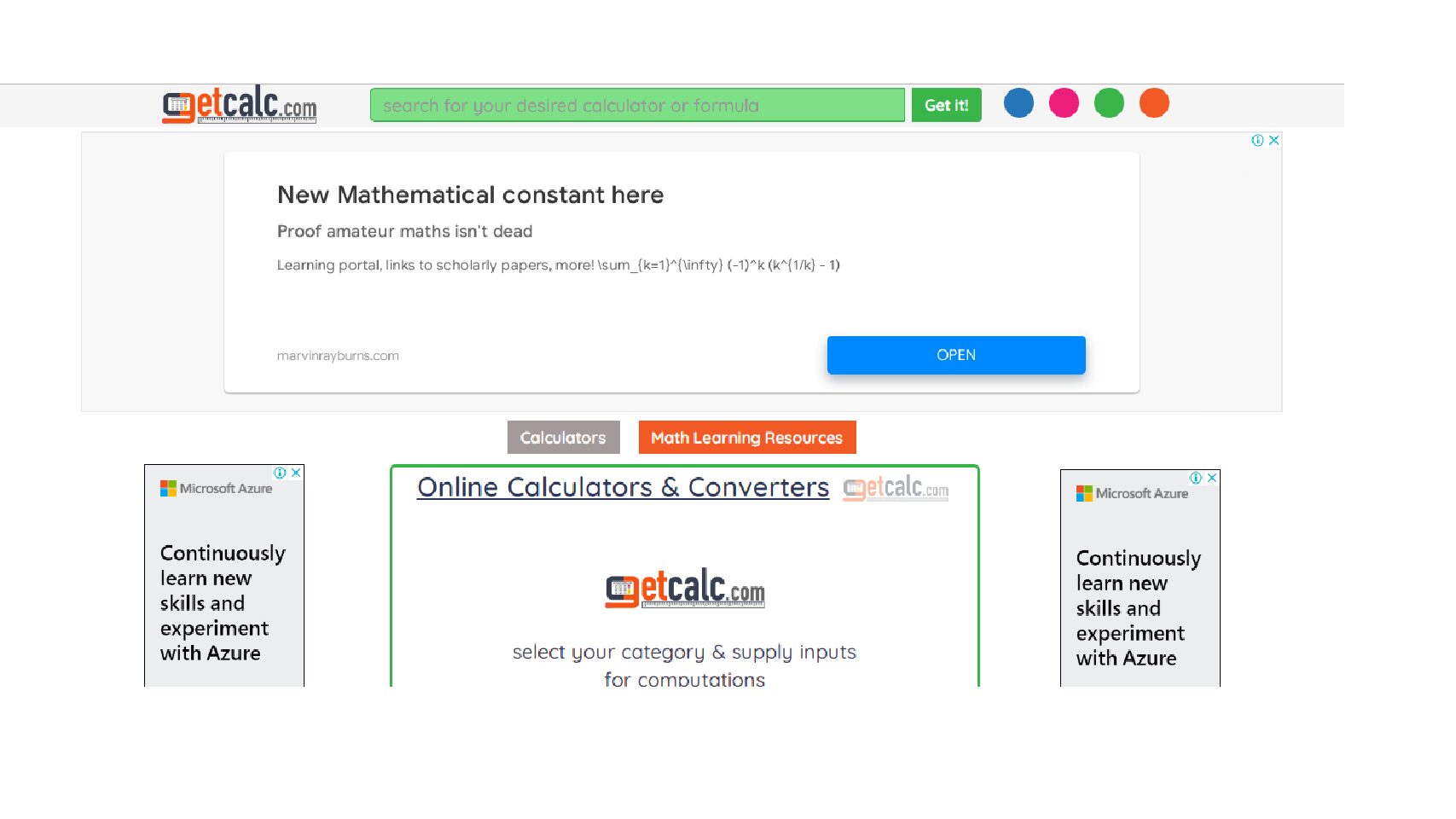 Getcalc is a robust online application with simple, initiative, and fantastic converters and calculators to solve basic to more complex algebraic and math problems. This application covers all aspects of math and includes finance, share market, fitness, health, statistics, expressions, and chemistry questions. Getcalc is a high-performance website with hundreds of distinct features useful for students, teachers, gym lovers, social learners, and parents. It is helpful for professionals to learn, practice, and verify math and get all the scientific and…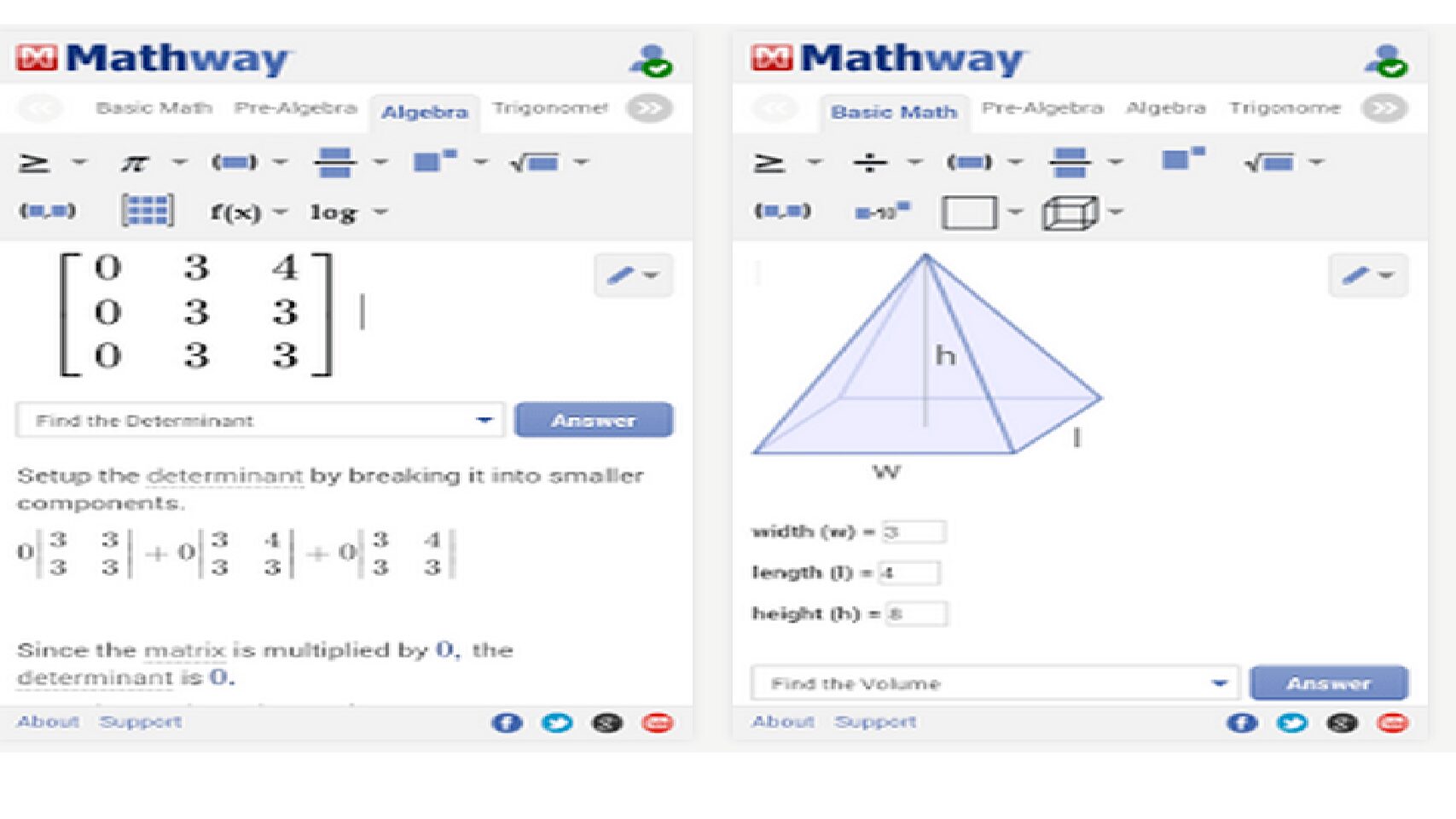 Mathway is the most advanced technological problem solver and is considered the world's best and most innovative calculator to solve math problems. This app has a solution for every mathematical problem, and most of all, you can also scan a photo of your problem, and here you go, your answer is ready free of cost because there is no subscription fee for this app. This fantastic calculator covers all math levels and ups and downs, including basic math with integers,…
StuDocu is an educational platform that has all the study material that you may need in your school and homework. It has an extensive collection of popular books and documents from several famous universities worldwide. Students can get help from this fantastic platform to improve their grades, and it also has the facility to share documents and files with others and introduce them to this site. This site Is enriched with all study resources like study guidelines, practice questions, lecture…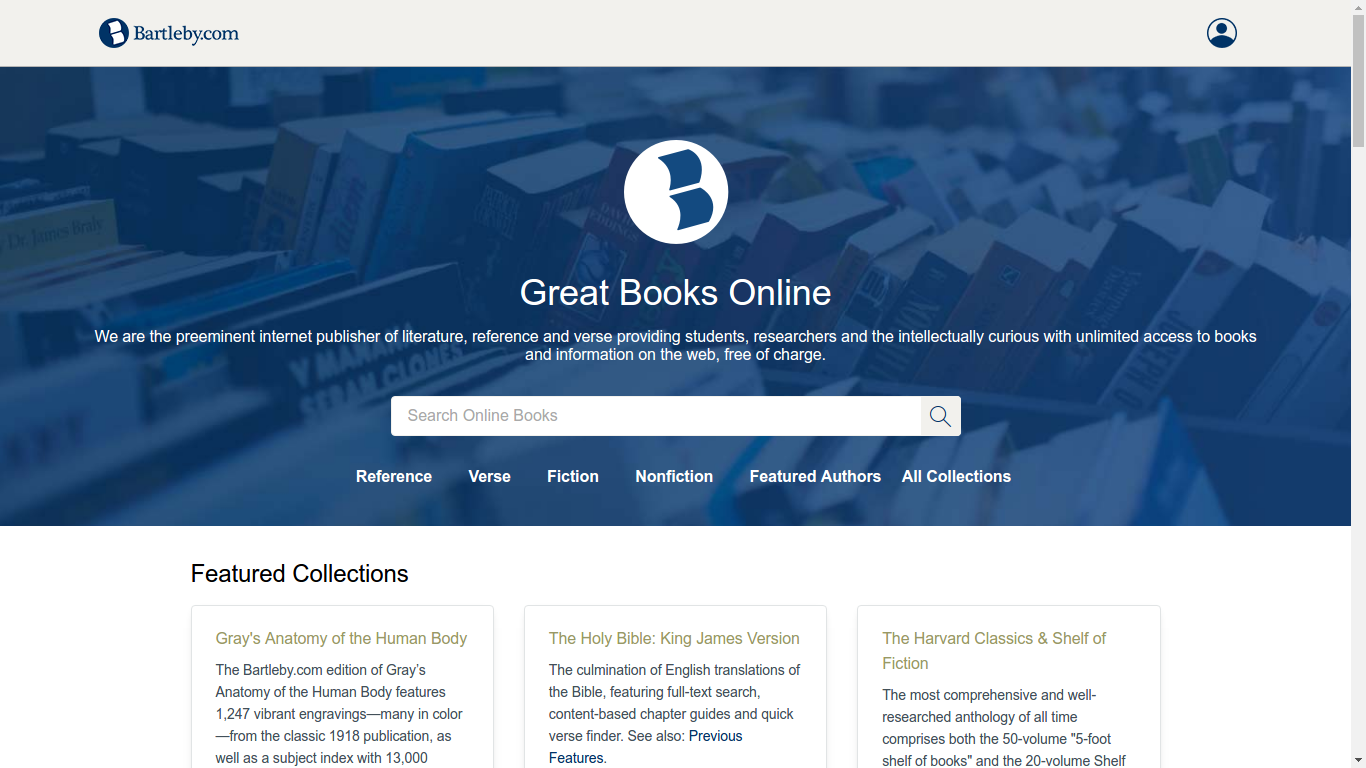 Bartleby is an online application that provides answers to any question you can ask about any topic around the world, and if you are not satisfied with the response, you can get an expert's help on demand. It is an all-in-one site that concludes the right solution to every problem and is empowered by artificial intelligence. Bartleby is a virtual writing assistant that collects data and saves answers to questions asked by other students to simplify solutions as much as…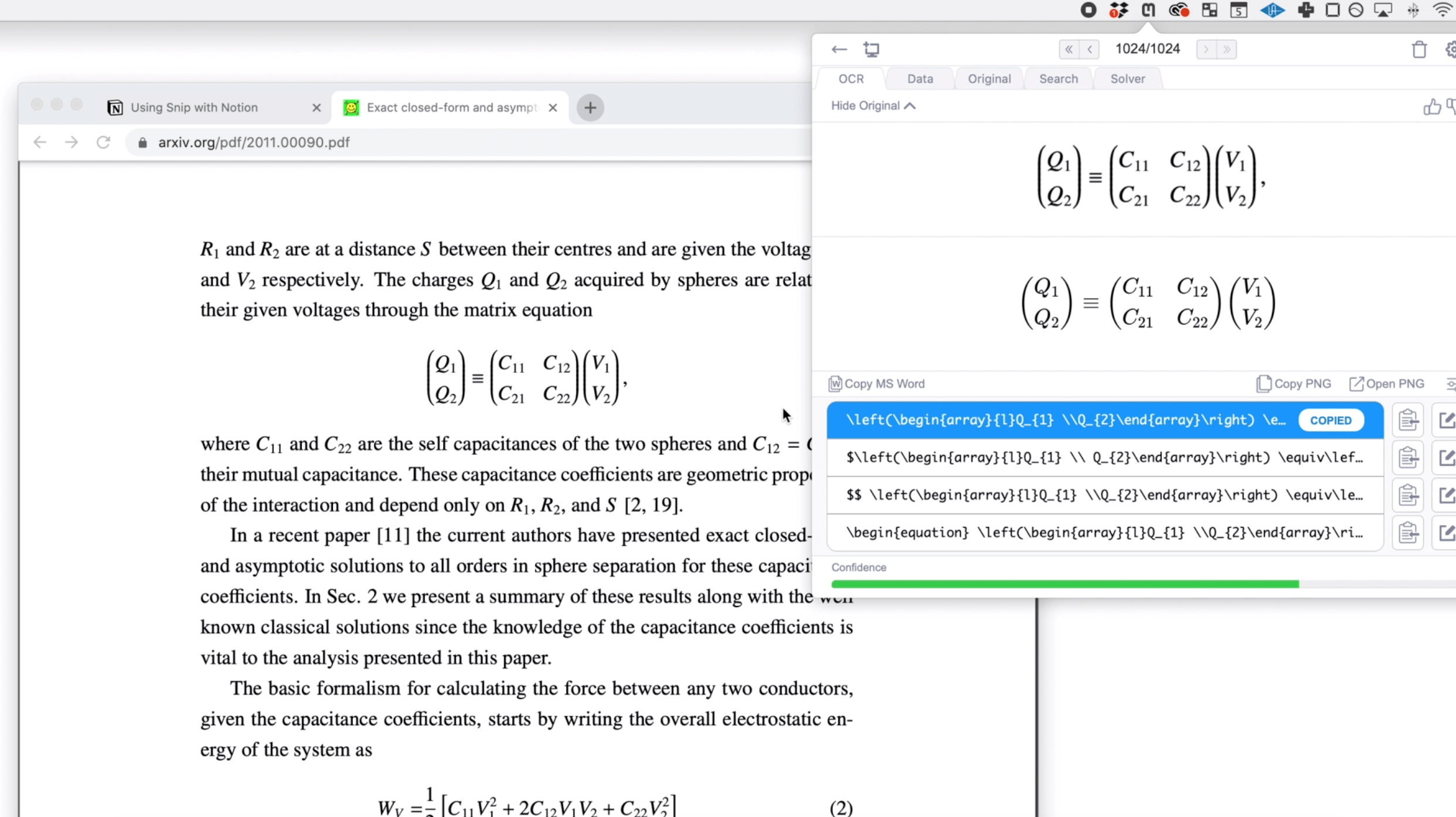 Mathpix is a tool that helps its users solve different math problems and questions without any difficulty. This application is the best example of technological advancement, especially in math, where you can drop any document to find a solution. You can also put copied equations and queries over the clipboard, and here you go, your answer is ready in just a few seconds. The best feature of this platform is that it can also convert different equations over any media…
Tiger Algebra is an algebra as well as calculator provider solution, which helps the student with a step-by-step solution with detailed concept explanation. This platform is even available for K-8 and in different languages, such as German, Italian, French, Czech, Turkish, and many others. The application of Tiger Algebra lets the user get answers and solutions for Algebraic problems of multiple topics with ease. The user is also getting the solutions related to pulling out like terms, canceling out, reducing…