Maintain your daily food & calorie budget and track every single bite of your meal to achieve your weight loss goals with Lose It! Make your profile, input all details with your weight loss target, and leave the rest of the work for the app. Track your food, nutrients, weight, sleep cycles, macros, and activities, and identify what missing thing is hindering your progress.
A barcode scanning and Snap It facility enables you to scan and capture foods you've eaten and logs them into a diary. A vast food library with 27+ million foods and recipes from approved nutritionists maintains your fitness by taking balanced carbs, proteins, sugars, and other nutrients.
Features
Snap It & Barcode Scanner
Syncs with Fitness Apps
Food Library Database
Multiple Themes
Workout Guides
Apps Like Lose It!
Do you get irritated by scanning barcodes? Unlike other apps, Moderation reduces the complexity of capturing barcodes. Moderation – Food Diary & Weight Tracker is a food journal where you can record your meals using voice notes and automated shortcuts. With the help of this app, log all activities & food intake through the quick interface, track your daily goals and analyze performance. It also gives you actionable insights and metrics for counting calories to make better decisions for healthy…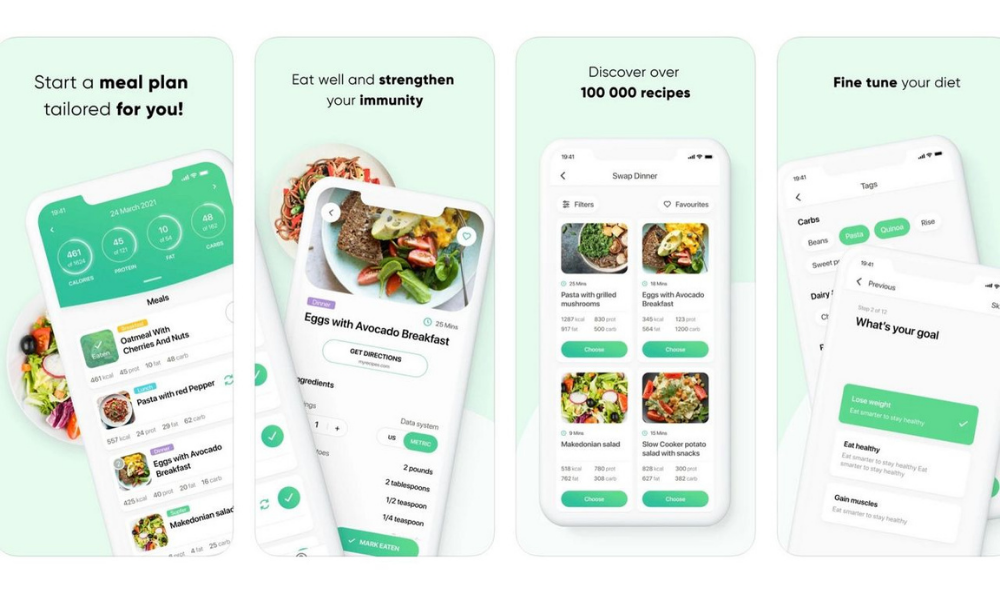 Nutroo.AI is a Health and Diet application that helps users in a unique style to maintain their healthy routine and reach their daily targets by eating healthy. Nutroo comes with 1 Lac+ recipes from famous food blogs and creates a personal & customized meal plan according to your calories, macros, proteins, fats, vitamins, minerals, and carbs. If you want to lose weight or gain muscles, Nutroo provides you with recipes based on your preferences, needs, and taste. You can get…
Are you worried about how to find food prescribed by your nutritionist? ShopWell – Better Food Choices is a platform that provides you with real-time information on all grocery items that helps you to make better decisions according to your lifestyle. You have to create a profile and input all details like your dietary goals, health concerns, allergies, and dislikes, and it will give you nutritional scores of each product. Scan the product's barcode from 4 lac+ foods and get…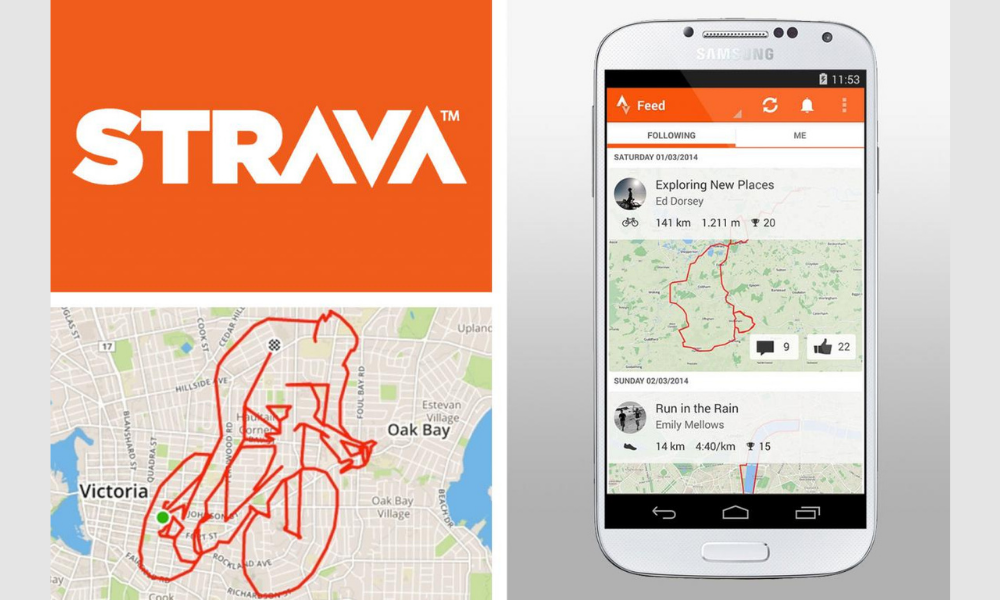 Whether you are a professional athlete or love bike riding and want any tool to track all your activities? Strava is one of the best fitness and activity tracker app that captures all your daily activities. Strava Running and Cycling GPS enables you to record routes, track distance, swim pace, cycle speed, elevation gained, and calories consumed or burned. You can transform your mobile into a sophisticated cycle or running tracker that maps your route trail and analyze your swim,…
Forksy is another enhancement for logging your meals to maintain a balanced diet routine and living a healthy life. Basically, we can say Forksy is your girlfriend or more than that; Forksy is a chatbot that keeps a food journal, tracks calories, and gives nutritional tips based on your habits, preferences, and taste. On the other hand, you can connect with Forksy through Facebook messenger and talk with her in natural language; it will automatically understand your food intake and…
Another Similar application like Strava and YAZIO records your daily intake and calculates or gives you an average range of how many miles you need to run or walk to burn or gain calories. Calorator – The Calorie Calculator has a personalized dashboard that shows you all stats, including your total calories and distance in kilometers to run and walk. Furthermore, you can convert miles and kilometers to calories for a clear snapshot of the scenario. After all things, you…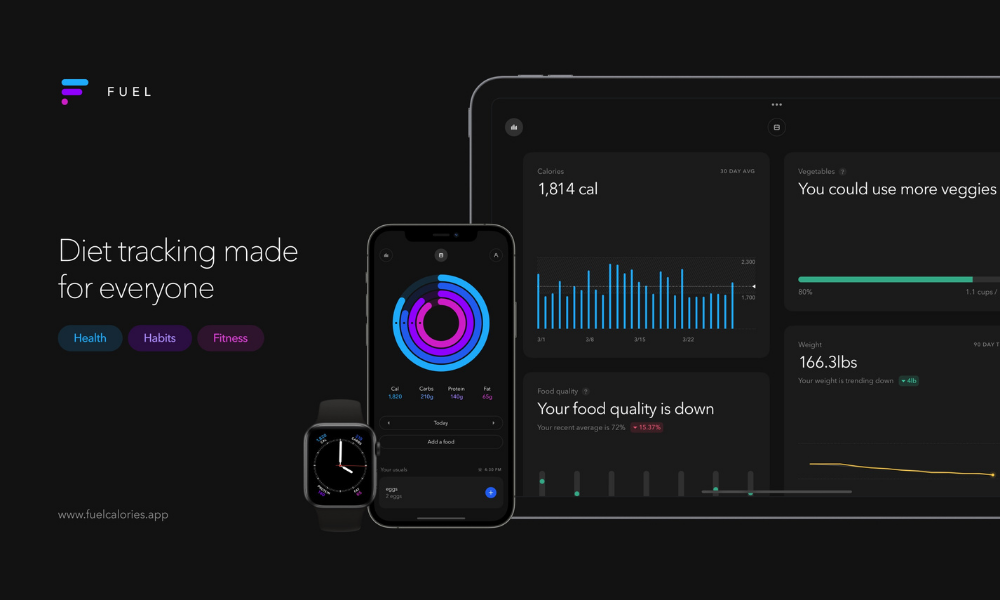 Fuel: Calorie & Macro Tracking is a health & fitness application that helps users to maintain healthier habits, muscle gain, weight loss, and more. It's a similar app to MyPlate Calorie Counter, where users can track calories and macronutrients and reach their minimum or maximum goals in flexible ranges. Furthermore, you don't need to worry about hitting a specific number but apply a consistent and average approach for long-term results with Fuel. This app continuously motivates you to achieve your…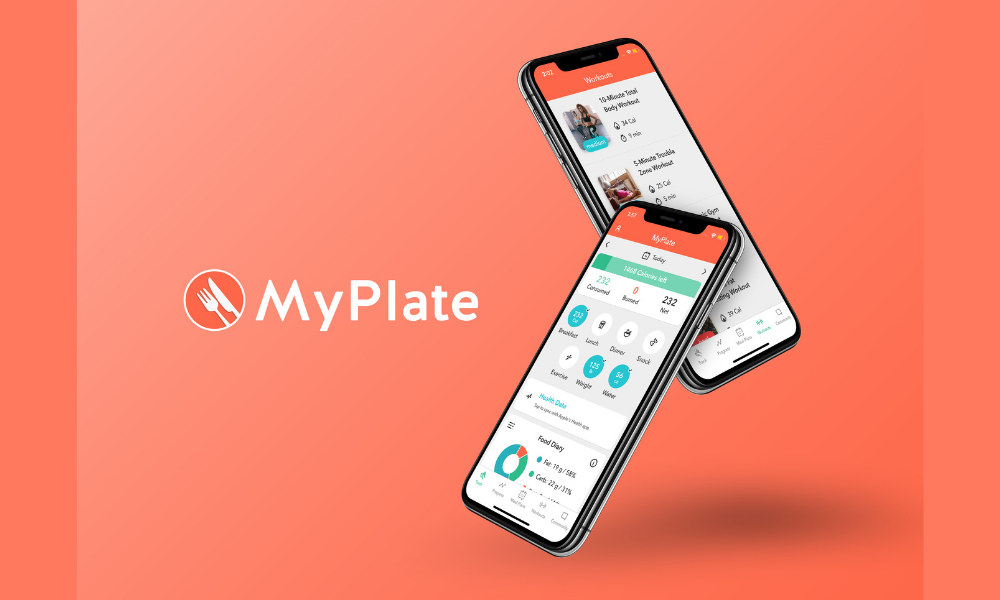 Take care of your health and, maintain your diet & nutrition intake, and track your daily foods & exercise with MyPlate Calorie Tracker. A detailed progress section includes charts and graphs that summarize calories, weight, carbs, proteins, fats, water intake, and more to identify how many calories you burnt and consumed. You can monitor nutrients in grams or percentages that help you manage your desired or set goals and metrics. Furthermore, it suggests you have an 8-week balanced diet or…
YAZIO Fasting & Food Tracker is a Nutrition & Calorie Counter application that enables you to log your daily intake in a food diary and track the daily results of how much you achieved your target. Make your personal diet plan that helps you to lose or gain weight, build muscles, and live a healthy lifestyle with healthy eating. Track your daily nutrition, calories, carbs, proteins, and fats; compare the consumption of calories with your daily weight loss goals. Furthermore,…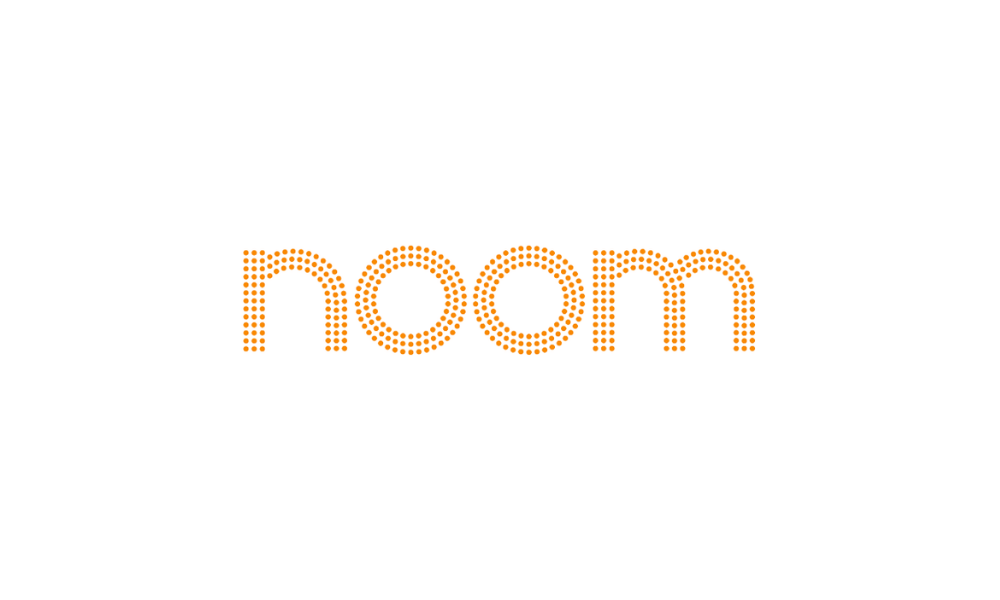 Want to accomplish your health and wellness goals? Try Noom, is a vast platform that combines psychology, technology, human coaching, and behavioral science to help users reach their fitness goals and sustain a healthy lifestyle. With Noom, you can lose more weight by eating less and moving more and with the help of psychology. Noom Mood helps you to manage stress, anxiety, and hypertension to maintain physical as well as mental health and live the happiest life. With this app,…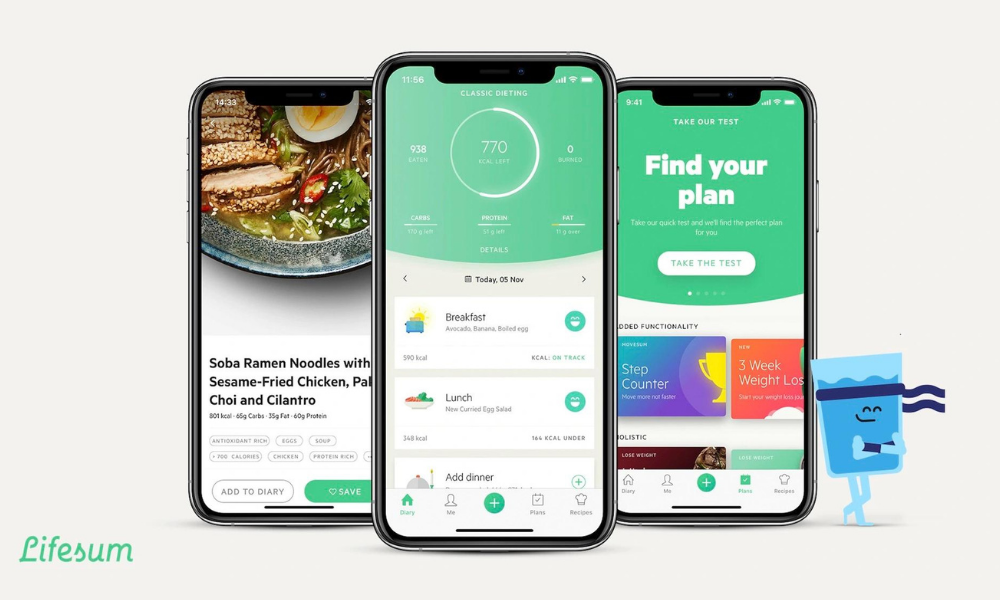 Whether you want to lose or gain weight, want to learn about foods, or maintain a proper diet routine, Lifesum provides you with a nutritious diet plan according to your food preferences. Lifesum: Healthy Eating & Diet comes with meal plans, a macro calculator, nutrition tracker, calorie counter, macro tracker, and healthy recipes to give you a healthy lifestyle. It offers a loose weight with a personalized diet plan by taking a test from you to discover which plan is…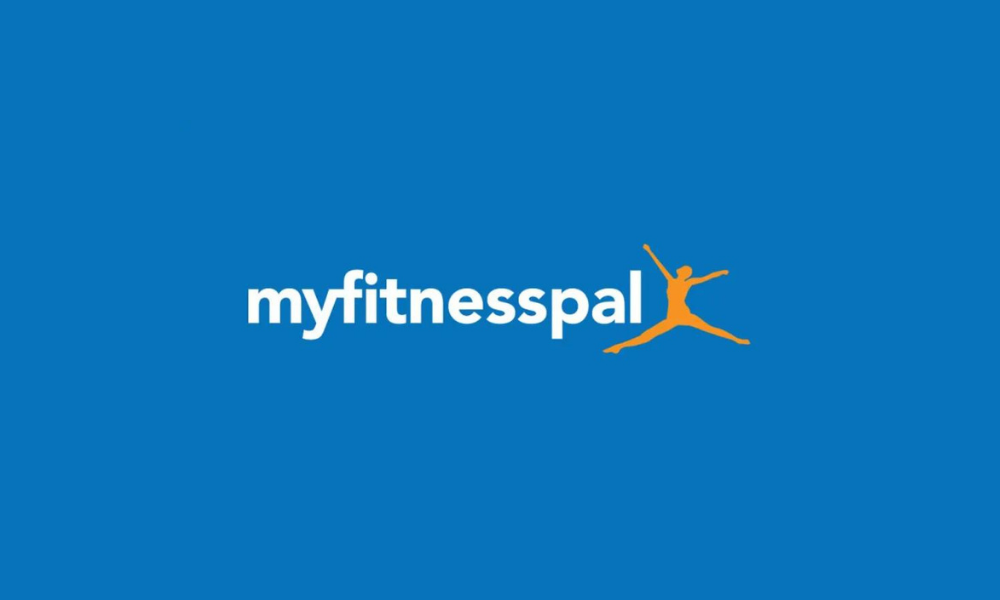 Want to track your fitness goals? Try MyFitnessPal: Calorie Counter, Health & Fitness app to monitor calories, break down ingredients, weight loss, and achieve water goals. MyFitnessPal: Calorie Counter helps you learn about your habits, make food choices, and motivate you to complete or achieve your health goals. Furthermore, it's not a simple calorie tracker app but your dietitian, personal trainer, food journal, nutrition coach, and much more. Set up your daily goals and check stats from a personalized dashboard…