Continue After Advertisement
Limagito is a platform offering users a robust automated file transfer tool that manages tasks from moving and copying to deleting files. This platform lets its clients get diverse functions, including file and directory renaming, encryption/decryption, SQL data management, and compatibility with multiple platforms like SFTP, FTP, SMTP, and cloud services like Amazon AWSS3 and Microsoft Azure. It can even permit customers to access functions for file conversion, script customization, command line tool execution, and taking essential file backups.
Limagito also becomes controllable through a Windows Remote Client or an entire Web Remote Client, available in four editions, including a free Lite version for trial. There is even availability for an advanced admin panel that houses hundreds of options and offers versatile solutions for file management and backups.
Continue After Advertisement
Features
Detailed logs for tracking transfers
Customizable rules for file operations
Support for a wide range of protocols
Automated file transfer & management
User-friendly interface for easy operations
Pros
Offers detailed logs
Can schedule transfers
Simplifies file transfers
Supports various file types
Automates file management tasks
Cons
Limited free version
The interface can be complex
Requires technical knowledge
Similar to Limagito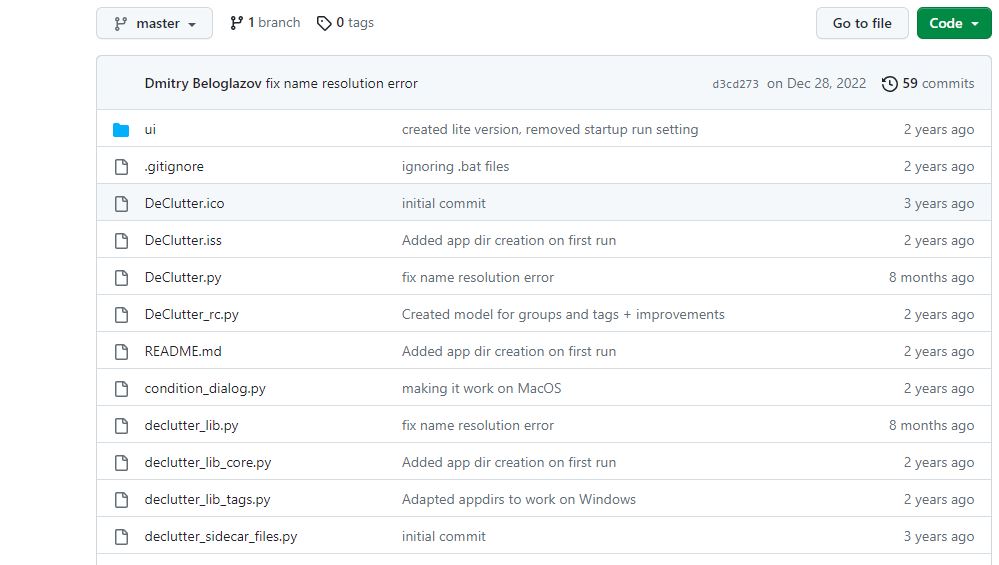 DeClutter: File Tragger and Organizer is a leading platform that lets users automate file processing based on specific rules and tigers according to their requirements. This platform provides a simple file managing tool that allows tagging files and folders with user-defined tags. DeClutter: File Tragger and Organizer have an intuitive design and friendly interface that permits organizations, businesses, and individuals to access these tools using smart devices. It commits to providing secure downloading access and quick navigation by tags that…
Drop Zone is an online open-source provider that lets users access a vast library of beautiful and easy-to-use drag-drop files organizer. This platform allows users to easily upload their files, folders, and other data without interrupting operations. Drop Zone provides highly customized tools to handle dropped files on your website, check errors, test your file well, and remove unnecessary items. It's a trusted site used by millions of people as it is integrated with web browser support, like Javascript. Drop…
Continue After Advertisement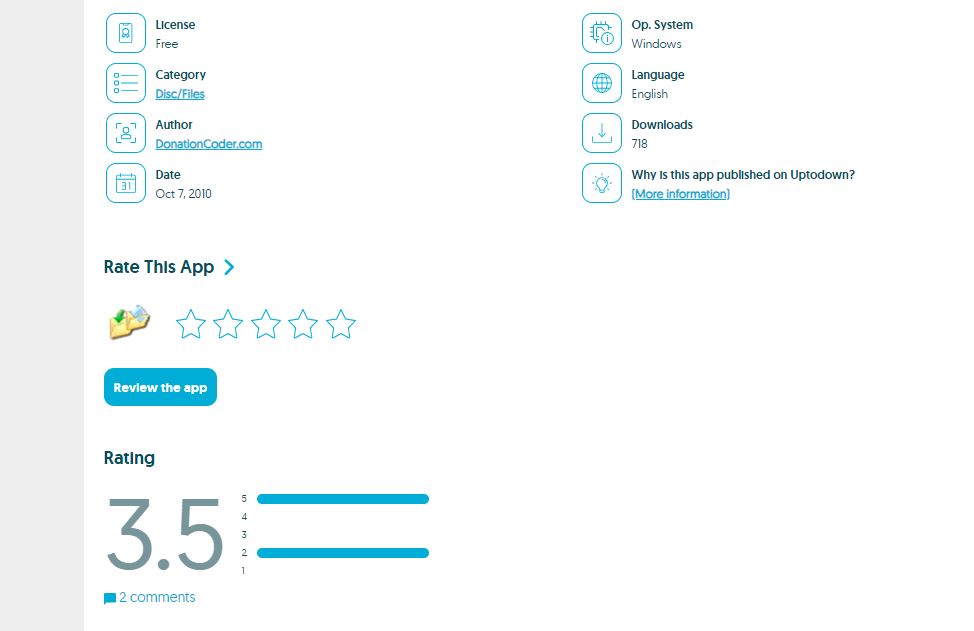 Continue After Advertisement
MoveOut is a simple yet powerful application that lets users move their files and folders around on their devices by applying a series of rules. This platform is free to download with a good internet connection, which lets users create AR with its user-friendly interface and easily access using computer windows and OS. MoveOut doesn't need coding and has free assets that engage more people worldwide to use this application. It simplifies and manages files and data for every business's…
Download Mover is an online website allowing users to organize their files and folders and optimize the system by refreshing their data. This platform lets users access and arrange their data on multiple devices like Linux, windows, and Mac for free. Download Mover is a go-to solution that provides powerful tools to move files and folders around on your devices with good internet connectivity. It also provides a protected source to keep users' data secure, which enhances flexibility and improves…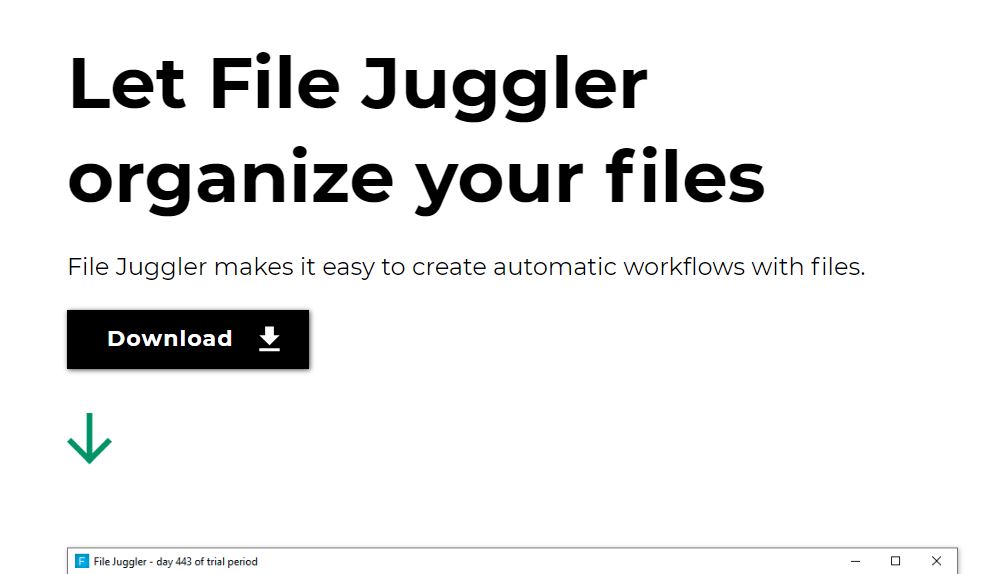 File Juggler is an online leading platform that lets users organize their files, folders, documents, and other data according to their needs and requirement. It's a go-to solution for businesses and individuals to rearrange juggling and messy content in their specific place. File Juggler reads the scope of your document and puts them in the right spot without wasting your time, and orders them accordingly. It's an open-source app with a friendly interface to access quickly and helps users create…
Qiplex Easy File Organizer is an online leading application that provides a fast and flexible solution to organize your file, folder, and desktop on multiple devices. It offers a user-friendly interface that lets users quickly access using Windows, Mac, and Linux devices. Qiplex Easy File Organizer allows users to filter their work by taking control of their messy folders and desktop and rearranging them accordingly. It's a leading app widely used by businesses and organizations as it supports various features…
Digital Janitor is a handy tool that lets users sort their files and folders better and according to users' requirements. With a good internet connection, this platform is a go-to solution for all business purposes, organizations, and hackers to freely create and organize their files and data. Digital Janitor has a user-friendly interface, allowing users to access Windows, Linux, and Mac devices. It's a free programmer that cleans up electronic and digital messes and rearranges them automatically by fixing all…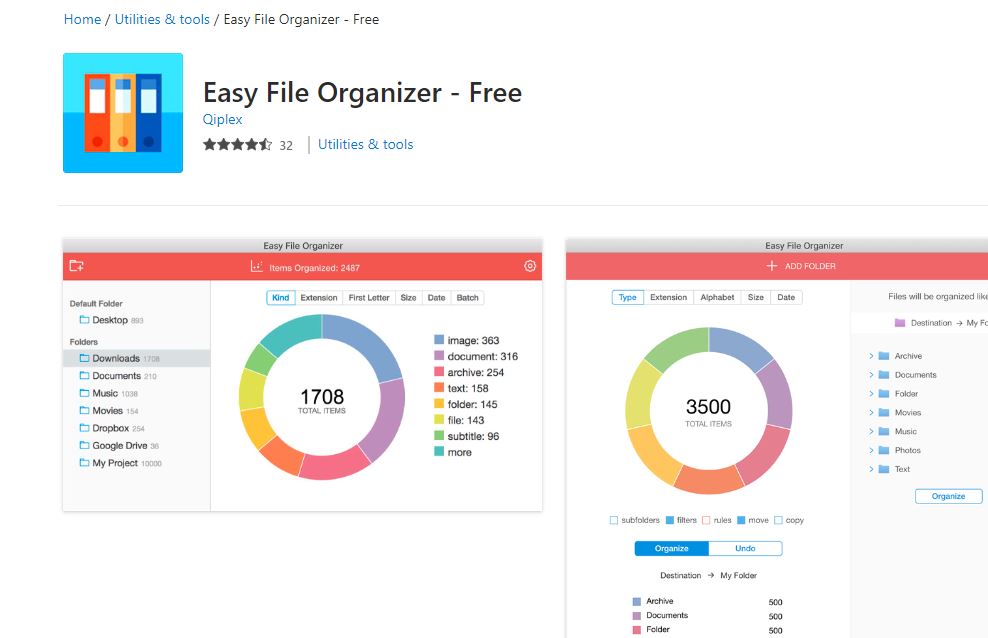 Easy File Organizer is a leading MS tool that provides flexible and tiny tools access to organize messy files and folders in just one click. This application will help organizations, businesses, and other office workers to rearrange their project database according to their requirement and takes control of their activities. Easy File Organizer has a friendly interface that lets users access using Windows, Linux, and Mac devices quickly. It's a cloud-based application that enhances scalability in doing innovative work by…
Droplt is an online application and personal assistant for everyone's needs that automatically manages files and folders and keeps them secure using encryption access. This platform is a go-to destination for every size of business and individuals to rearrange their data documents and organize them according to their needs and requirement. Droplt provides simple rules, including move, compress, extract, rename, delete, or sort, that helps users to process their data workflow and guides users to filter files or folders and…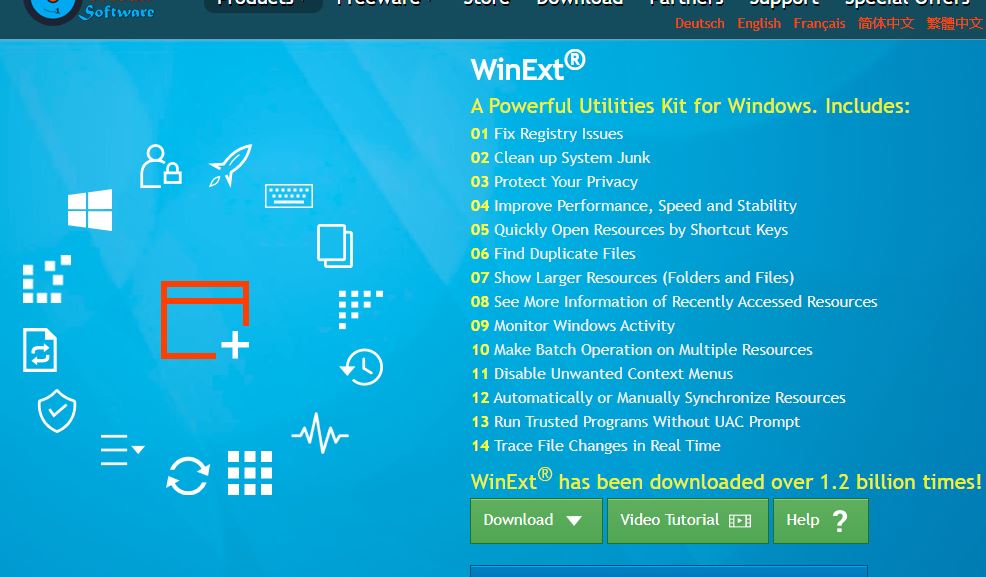 WinExt Free is an online website allowing users to organize their files and folders and optimize the system by refreshing their data. This platform lets users access and arrange their data on multiple devices like Linux, windows, and Mac. WinExt Free is a software-based app that provides powerful utilities, including fixing registry issues, cleaning up the system, finding duplicate files, and removing unnecessary items that enhance flexibility and improve system stability. It also provides a protected source to keep users'…