Finding an impostor within a team is an art, and most players require a lot of time to learn. Therefore, it's not a cup of cake, as you have to build a ship, complete challenging tasks, and find an impostor if you are playing as a Crew Mate. What you have to do if you are playing as an impostor? Believe me, playing as an impostor is fun, and killing others without being detected by someone gives you an outstanding feeling. Nowadays, Among Us video game is on trending, and lots of people are looking for Top Best Games Like Among Us to experience similar items offering the game type of gameplay.
Why People are searching for "Similar Games to Among Us"
Among us is offering you outstanding gameplay where two teams, such as Impostor and Crewmate pit against each other, and the last standing team will win the match. If you love to play in impostor then you should polish your killing skills as you have to take on all survivors' available crewmate team before they build a ship and complete all tasks. Playing as a crewmate will assign your task to complete tasks, build a futuristic ship, and escape before being killed by an impostor. Players are on the search for Games Like Among Us on PS4, Android, and Steam; therefore, we figured a list of games of all platforms to play.
Because of the increasing popularity of "Among Us," players from all over the world are playing the game over different platforms; and the majority of them are fed up, and set on a journey to find Alternatives to Among Us. The concept was unique, and the graphics are enough powerful that both elements had attracted thousands of players. No doubt, a lot of players are addicted to the game and love to play as an impostor because the said role has more abilities than any crewmember.
Town of Salem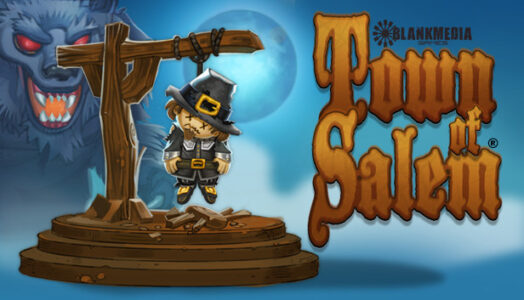 The town of Salem is a Social Deduction video game, offering similar gameplay to Among Us. Released in 2014 by BlankMediaGames, it features Multiplayer mode to offer stunning gameplay inspired by Mafia and Werewolf. In the said games, the player intends to adopt different roles belonging to various teams, aiming to kill each other for the sake of the village or town.
Similar to its name, the environment of the game is heavily inspired by a historical Town of Salem, where people get killed because of paranoia and superstition. Apart from the game, players may use a blend of role abilities, communication, and teamwork, as well as deduction and deception to achieve victory. It is the perfect match of Among Us video game, because of offering not only similar gameplay but the concept too.
Eville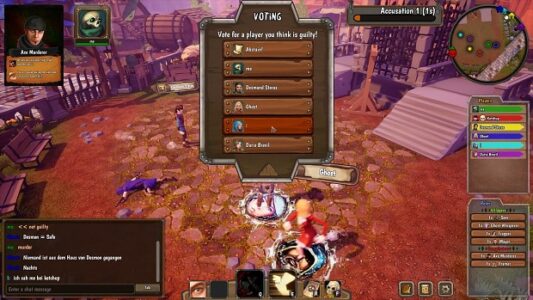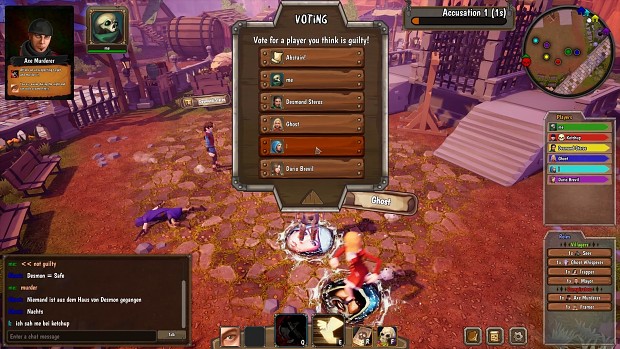 Eville is expecting to be released soon, maybe late in 2020 by VestGames. The Online Player versus Player will pit you against other players in a Social Deduction video game, where you either assume the role of a villager to reveal a set of murders or be a criminal to commit these brutal crimes as well.
Heavily inspired by werewolves, and takes on the concept with Real-time Gameplay and interaction. Two different roles are there, such as Conspirator and Citizen, selection of any rule is in your hand. After choosing your role, get back to work and do some good deeds whenever no is watching you. The 2nd best similar games to Among Us, as well as Town of Salem.
Agrou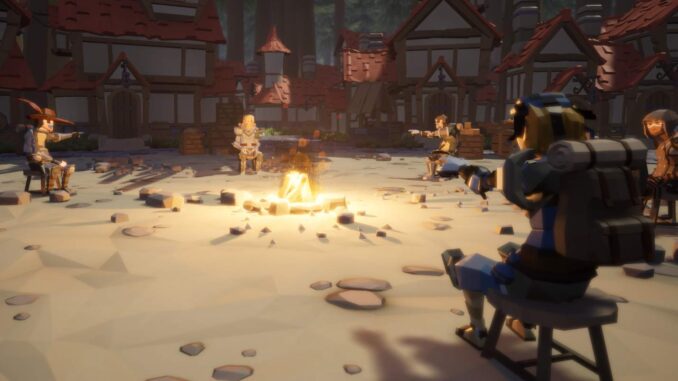 Are you a lover of social deduction games? If yes, then we have compiled a list of 10 Best Social Deduction Games for you to choose your favorite one, and start playing to have fun. It comes with a sleek blend of Co-op, Strategy, and 3D Graphics, offering you high-quality gameplay unlike others, and assign a task to all players for building trust their intuition while keeping themselves be aware of the others, and perform smartly to win.
The gameplay is quite interesting involving two parties, such as werewolves and villagers; besides this, the ultimate goal of villagers is to gather around the fire and confront a complicated problem, while werewolves have to eat innocent people silently. The game contains many exciting features unlike others, such as Customization, Progression System, Playable Characters, and more.
Wolflord
Wolflord is currently running in its beta version, offering you a social deduction gameplay experience with high-quality graphics. The addition of both Online Co-op and Online PvP modes won't let you get fed up or bored, as it brings players from all over the world together in a band, and let them struggle to save their life in a breathtaking environment.
Although the game hasn't gained much popularity on Steam than other Social Deduction games like Among Us, Town of Salem, and others, it is expecting to be the most popular after the release of its complete version according to developers. At the very start, you are matched with others and put in a small team, where it's compulsory to survive while eliminating impostors from your group.
Two Inns at Miller's Hollow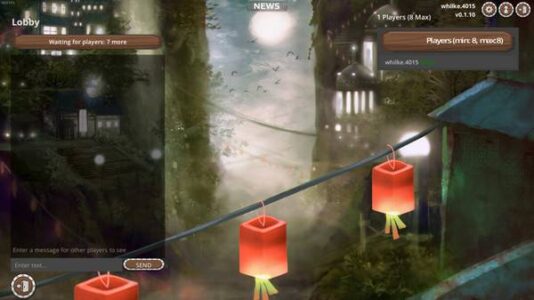 Many people are in search of Best Social Deduction Games, while some of them are a diehard fan of Among Us, and are looking for some of its alternatives. Released back in 2018, you would be surprised to know that the game hasn't a single review on Steam yet, but it's worth your time. The mixture of Role-playing and Strategy game elements.
Furthermore, it will never let you get bored at all, and just for the sake of entertainment, it provides you a party-game video game. Unlike other titles, players aren't supposed to remove and pushed to wait until the rest of the game gets completed. With the use of the system, up to eight players are split into two teams, such as State or Church, depending on the nature of your job.
Unfortunate Spacemen
Social Deduction games always put you in a unique scenario where deciding who is the criminal is tough when all of your teammates are getting gradually killed. Instead of using third-person and isometric viewpoints, the game prefers to introduce a first-person viewpoint to bring a new kind of twist to the game and features tough gameplay to experience. Asides from the FPS genre, it features multiplayer support and takes place in the space-based murder in the space environment.
Moreover, the objective is quite challenging involving players call for rescue or go hunt the vicious monsters in a team. The fabulous aspects of the game are the following: Rank up System, Security Guards, Proximity Chat, and more. Up to sixteen players can participate in a single match against each other to achieve victory. Somehow, the game could be considered as the best Game Like Among Us on Steam.
Enemy On Board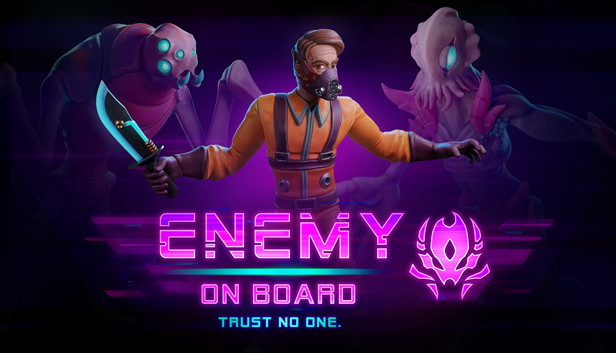 Having over thousands of positive reviews on Steam, Enemy ON Board promises to provide you outstanding gameplay with a pack of different genres, which include Co-op, F2P, Action, and more. Get ready for online deception and combat where players are expecting to play as shapeshifting aliens, while other players being a part of an innocent crew struggling to complete tasks.
The ultimate goal of you, when you are working in a crew, is to figure out who the aliens are, and hunt on epic adventures to slay them. No matter what weapon you use while navigating the world to ensure your survival. Don't forget to be mastered special abilities and versatile fighting styles on an ongoing journey.
First Class Trouble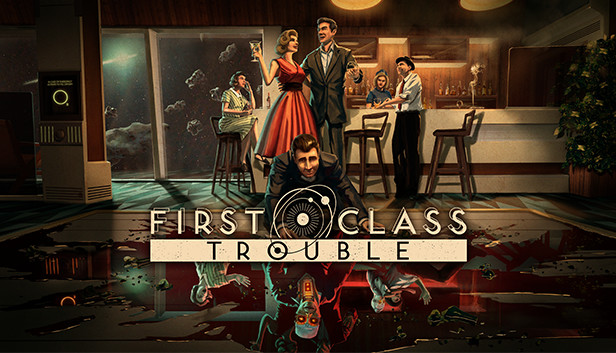 Although the game hasn't been released yet on Steam, the revealed trailer, and walkthrough showing similar gameplay to Among Us. The game is under construction, and the developer has confirmed to introduce the following genres, including Social Deduction, Indie, Multiplayer, and Third-person. Prepare yourself to experience the asymmetric multiplayer gameplay that offers the mix of cooperation and deception as you struggle to reveal who you can trust as you battle for your survival aboard the spaces and more.
There are few last remaining survivors available, and choosing the role from one of them is compulsory to jump into the game. The spaceship is abandoned and needs someone to reveal the dark secrets in a series of missions. Experience the highly detailed graphics and superb mechanics, along with social deduction game elements.
SpyParty
No one will be there in the world who won't be a part of the lush party, where the guests are the most beautiful people all over the world. Jump into the competitive espionage game about unique human behavior. During the party, there's something happening suspicious as a spy has joined guests silently, and killing all of them one by one to complete his missions.
Interact with each other, while searching for a spy to ensure your survival until the end. The current scenario of the game involves 1v1 spy versus sniper on online multiplayer mode, although there's a limited single-player mode. It lets you experience thrilling gameplay only on Microsoft Windows via Steam at $8.49.
MINDNIGHT
It comes with a true spirit of Social Deduction game elements, developed by No Moon. MindNight comes with a unique blend of RPG, Strategy, and Social Deduction elements that promise to give you thrilling gameplay along with quite simple graphics, and brilliant mechanics. The Online Match-matching system is great and brings 5 to 8 players together in three different game modes.
Customizing feature brings up to fifty-three skins for your character to equip, while there are over 25 custom emoji available to use in custom chat feature with your buddies. The game plays between two teams, such as Hackers and Agents, and the role will be assigned to your character randomly. To win the game, you must capture three nodes. The objective of hackers is to hack three nodes, while agents try their best to secure nodes.
Conclusion
The Top 10 Games Like Among Us contains the best Similar Games are you looking for all over the web. The list has been compiled because of many similar aspects such as gameplay, concept, and more matched with the main title "Among Us", and promises to provide you with the exact gameplay you have in your mind. If there's another item which would be added to the said list, please suggest us to make the list awesome, and don't forget to share Alternatives to Among Us with buddies by merely copying the link from the browser.
Finding Games Like is a tricky job and many times it ends up with empty hands. Therefore, we jump in to help you finding the Best Similar Games to whatever you are searching for, although our aim is to cover approximately all available games, we know it's a bit difficult but not impossible. Keep supporting us by suggesting new titles in comment section.