Continue After Advertisement
Gamer Discovery is a website providing news, entertainment, and gaming guides about multiple games. It allows users to share Gamer Discovery content with others without any license or permission. It provides users with up-to-date news and videos about the gaming industry. Gamer Discovery contains various game information, tier details, and many more.
Sometimes it is difficult for the user to start any game without knowledge, so Gamer Discovery guides them properly and provides all the tips, tricks, and game details. It helps new gamers in improving their gaming performance. Gamer Discovery shows the trending guides on their website for the users.
Continue After Advertisement
Features
All information is under one platform.
Wide range of game data.
Users can share information with anyone.
Complete details about every game.
Pros
Easy to access.
Video tutorials.
Free information provider.
Cons
Ads show up every time.
Doesn't provides accurate information.
No search box.
Gamer Discovery Alternatives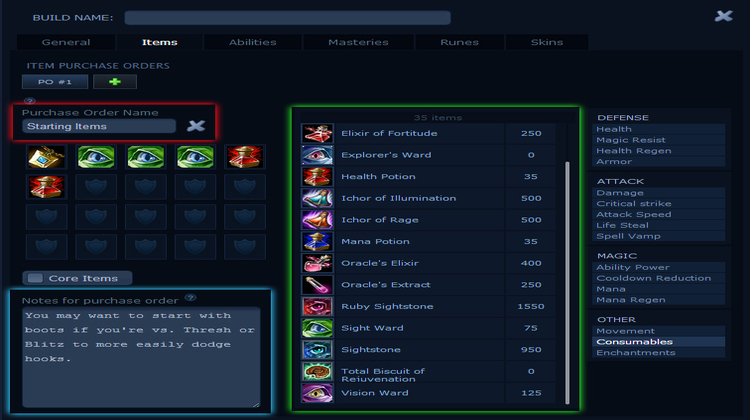 Mobafire is a popular website with unlimited data and resources for all the players of the game "League of Legends." Mobafire has all the guides about everything related to this game, along with the strategies and builds of the game. It allows users to do community discussions, which helps them to improve their gaming experience, performance, and skills. It is the platform where all the players meet and discuss different strategies and improve their tactics in the game. Mobafire is…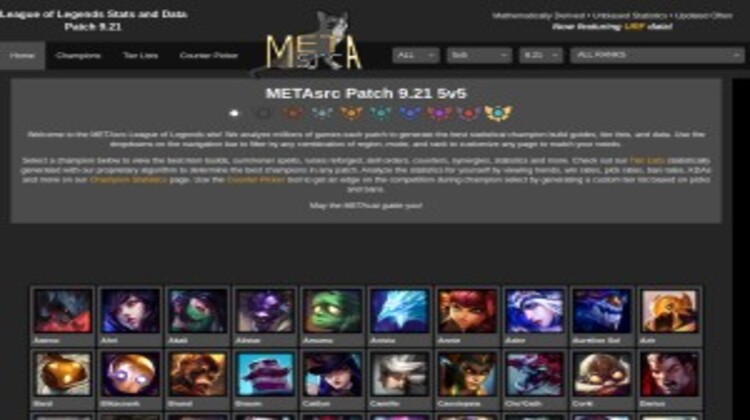 Metasrc is a gaming website with statistical builds, guides, and tier lists about games like Valorant, Teamfight Tactics, League of Legends, and World of Warcraft. It provides complete details about different players with all their match stats. Metasrc contains a working patch for all the games they provide, and it allows users to search for any player or guide they want with the Metasrc search box. It contains complete details about champion statistics, including pick rates, win rates, ban rates,…
Continue After Advertisement
Continue After Advertisement
Blitz is a website that helps users to enhance their gaming experience, and it provides the most popular games guide and tips, such as League of Legends, Valorant, apex Legends, CSGO, and many more. Blitz analyzes users' gameplay in real-time, providing personal insights, in-game overlays, and various analytics. Hence, it helps users to improve their tactics and performance in the game. Blitz provides desktop applications with multiple functionalities for gamers. Blitz benchmark users' statistics during the game with their attractive…
Mobalytics is a leading platform providing guides, tips, analytics, and various tools for games like Valorant, League of Legends, Teamfight Tactics, Legends of Runeterra, Lostark, Destiny, and Diablo. It helps users in winning more games by mastering every meta patch. Mobalytics provides expert suggestions to improve users' skill levels and playstyles. Mobalytics identify and fix every user's weak points by analyzing gameplay. Mobalytics traces users' techniques and works in real-time to provide them with suggestions quickly. The key insights and…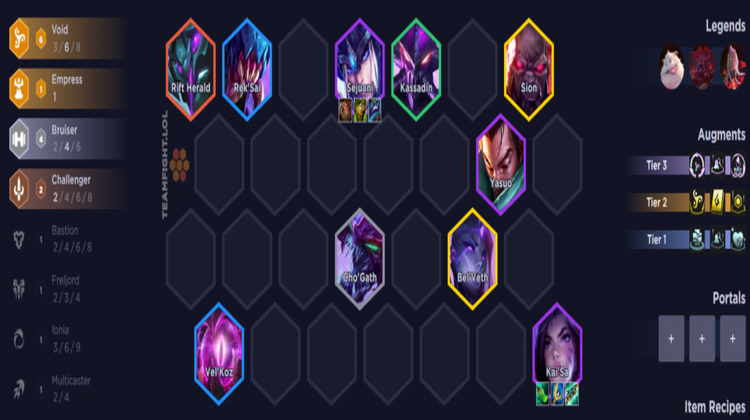 Bunnymuffins is a website of a famous player who streams his gameplay on multiple platforms and is a content creator in the TFT (Teamfight Tactics) community. Bunnymuffins is a well-known player, and his famous nicknames are BunnyFuFu and MuffinQT; he gained all this popularity from the game League of Legends. On the website, multiple Teamfight Tactics guides include beginner guides, Legend Guides, and Portal and Region Guides with the fundamentals of TFT. Bunnymuffin's website provides a complete tier list with…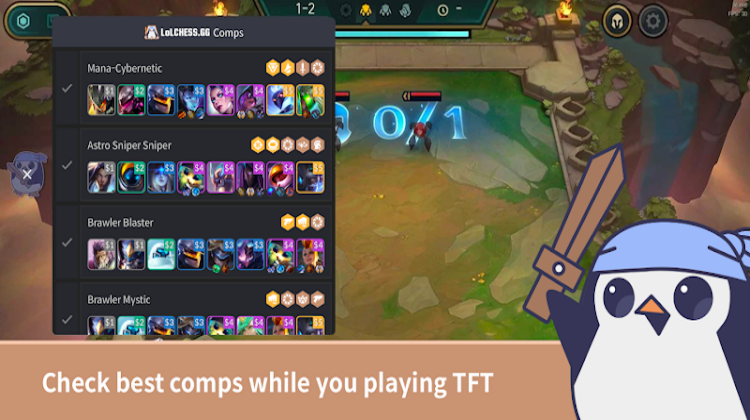 LOLchess.gg is an online platform that helps gamers by providing various information and statistical data about the game Team Fight Tactics (TFT). In a popular game, "League of Legends," TFT is an automatic battle mode. PlayXP hosts the LOLchess.gg, one of the popular websites for detailed information. Users can select any server to search for any information about the player they want or any statistical information. It allows users to search for information about any player's TFT game rank history…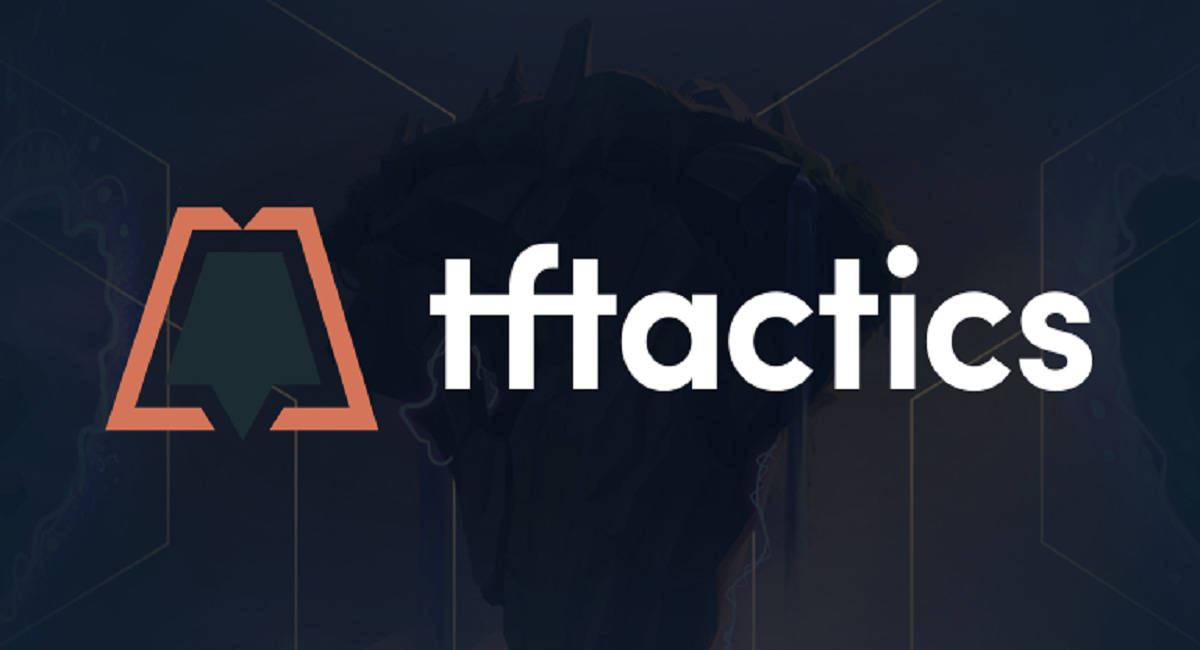 TFTactics deals with the gameplay that provides an invaluable companion for Teamfight Tactics, aimed to elevate gameplay and climb the ranks with updated item guides, team suggestions, and comprehensive champion analysis. It serves as a personal coach for its players, offering detailed post-match analysis for self-improvement. Consumers can even review multiple details that include past matches, standings, and patterns to identify their most effective strategies. TFTactics also comes with assists in building potent teams, offering comp plans tailored to the…