If you are searching for an app that turns your phone into a Fax Machine, then a Fax – Send fax from the Phone is for you. It can be your assistant and help you quickly and effortlessly scan and send fax anywhere worldwide. Furthermore, you can use it to replace any fax machine and turn the user's phone into a pocket tool for scanning and sending a fax to other users around the world.
Fax – Send fax from phone supports various documents, photos, receipts, and other text files. Before sending any document, you can scan and edit easily using the friendly interface. There's no need to get any scanner machine when everything is possible using the app.
Besides, it supports multi-page scanning and an option that helps you track the status after sending your file. Receiving and sending faxes has become more accessible thanks to the Fax: Send Fax from the Phone app.
Features
Free to Use
Scan Your files using the Device's Camera
Send a Fax from Your Gallery
Preview Documents before sending
Track Your File Status
Send Multiple Pages as Fax
Alternatives To Fax: Send Fax from Phone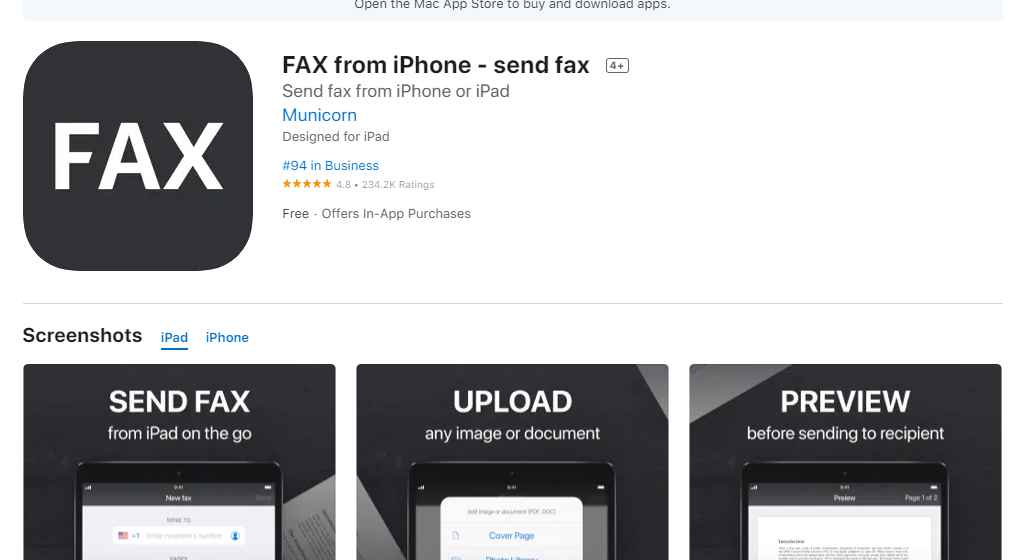 Fax App (Municorn) - You can fax PDF files from your Android phone or tablet that makes your life easier by allowing you to send faxes to anyone in the world without leaving your current location. It is that you may transmit a wide range of document formats. In addition, you can trace the faxes to ensure that they arrived at their destination. Moreover, you can be uploaded any type of documents such as PDF, DOC, JPG, PNG & TIFF,…
Faxjar is a cloud-based fax platform that allows companies of all sizes to securely deliver PDF documents and images. You can support multiple file kinds are supported, as well as status tracking, email notifications, and encryption. Through this app, you can allow users to enter the correct email address and destination fax number, as well as receive confirmation of success or failure. You can fac to email function allows users to create a personal fax number and send and receive…
FaxZero is a freemium fax service that can take care of most of your faxing needs to your local store to use from time to time.  You can automatically replenish page allocations, despite being rudimentary and charging a lot if you go over your daily faxing limits. It allows you to send faxes for free, with some restrictions such as five faxes each day, each of which must be three pages long (plus a cover page). It outperforms free faxes in…
JotNot Fax- The main features are a built-in scanner or, fax a paper document, scan the paper with your phone's camera and enter the fax number, and send. With the help of this application, you can get your fax number, which you can use to send and receive faxes. In addition, you can transform your android devices into a mobile fax machine that can send faxes outward. Moreover, With JotNot Fax, you may send Word (Docx) or PDF files from…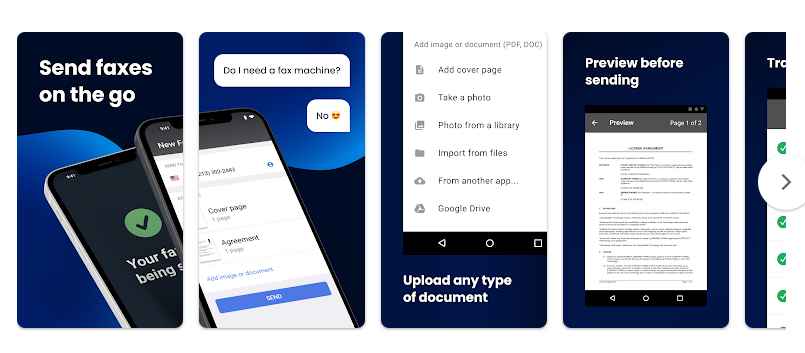 FAX.PLUS-Personal fax machine that allows you to fax important or sensitive documents such as invoices, contracts, and other documents while staying safe. It will keep you updated with notifications and important fax messages and receive faxes immediately. You can track all previous faxes with a variety of fax cover sheet templates. In addition, you did not need to download anything. But also you can use PDF files, Excel spreadsheets, pictures, and other documents to toll-free domestic and international fax lines.…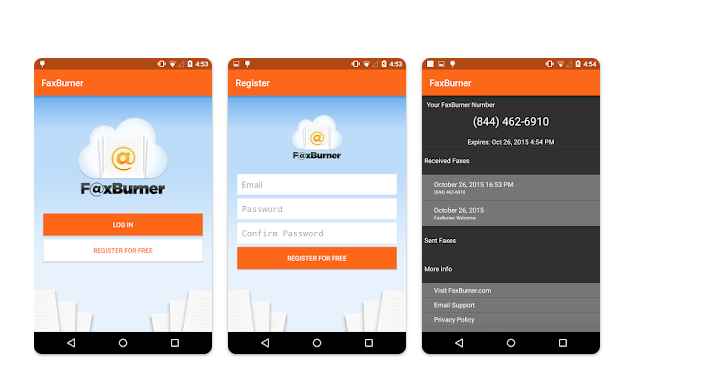 FaxBurner is a program that transforms faxes into emails with full-featured. It is limited to 25 pages with inbound faxing and outward is limited to 5 pages. It also has free email-to-fax and fax-to-email functionality and making it ideal for further usage. It is capable of being used for an extended period that includes a permanent fax number, and a toll-free number. With payment support, the monthly page limit has been increased to 500 pages, which includes both incoming and…
MyFax is an all-in-one internet fax service from your computer, phone, or tablet simple. You can be done from online Fax Service to internet fax service.  A variety of useful fax options to help you run your business more efficiently.  Choose the option that best suits your needs and you want to portray a neighbourhood picture, or toll-free fax numbers. The project of a larger business image. It allows you to reach people in dozens of countries around the world. the application provides…
It is well-known that it should be used when sending faxes over the internet opens in a new tab. Even though it only distributes outbound faxes.  The electronic fax service is unique in that it allows businesses to set up prepaid accounts with administrative expenditures. You can be reduced by allowing multiple staff to transmit faxes as needed Moreover, it has a capability that allows you to send a fax with up to 10 files attached. When you consider that…
A Fax App (Dingtone Phone) is an app that allows you to convert your smartphone into a fax machine. You can send and receive faxes from any location at any time, removing the need for a fax machine, paper, ink toner, and a dedicated phone line. There are compatible with acknowledgments, authorizations, retirement, and confirmations. Important documents should be faxed safely and speedily, and important files should be delivered from a personal fax machine. Additionally, It provides varieties of fax…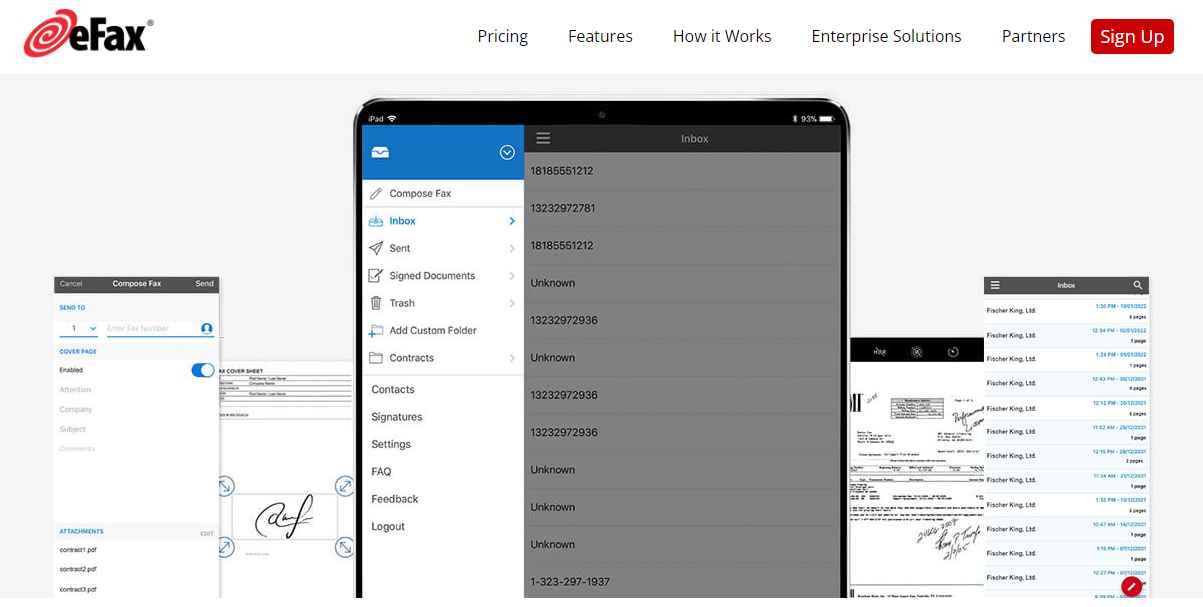 eFax App is an application that can send faxes in minutes with millions of users worldwide. It is the most convenient way to send and receive faxes from your phone. You can turn your smartphone or tablet into a portable office fax machine which includes sending faxes, commenting on them, and adding your electronic signature to them. You can send your first page for free and learn For the greatest results, there is a built-in scanner with cutting-edge image processing.…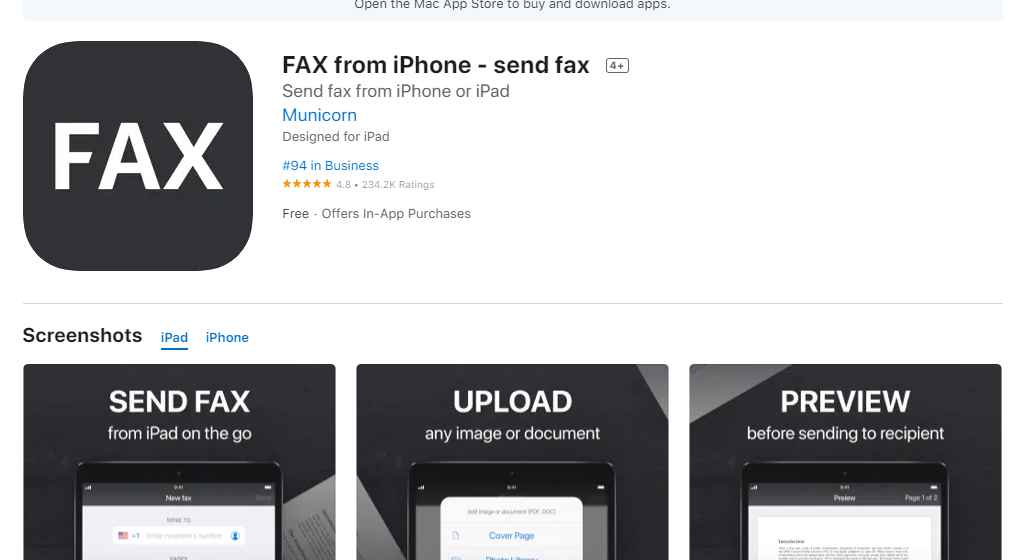 Fax for iPhone-  you can send faxes from your iPhone with the power of eFax. It is the fastest and easiest way to sign, modify, and send or receive faxes with a mobile application. With the help of this application, you can convert your iPhone or iPad into a mobile fax machine, sign a fax, and close the deal from anywhere. It saves time to send a fax quickly and effortlessly at home or work. Moreover, it ensures the highest…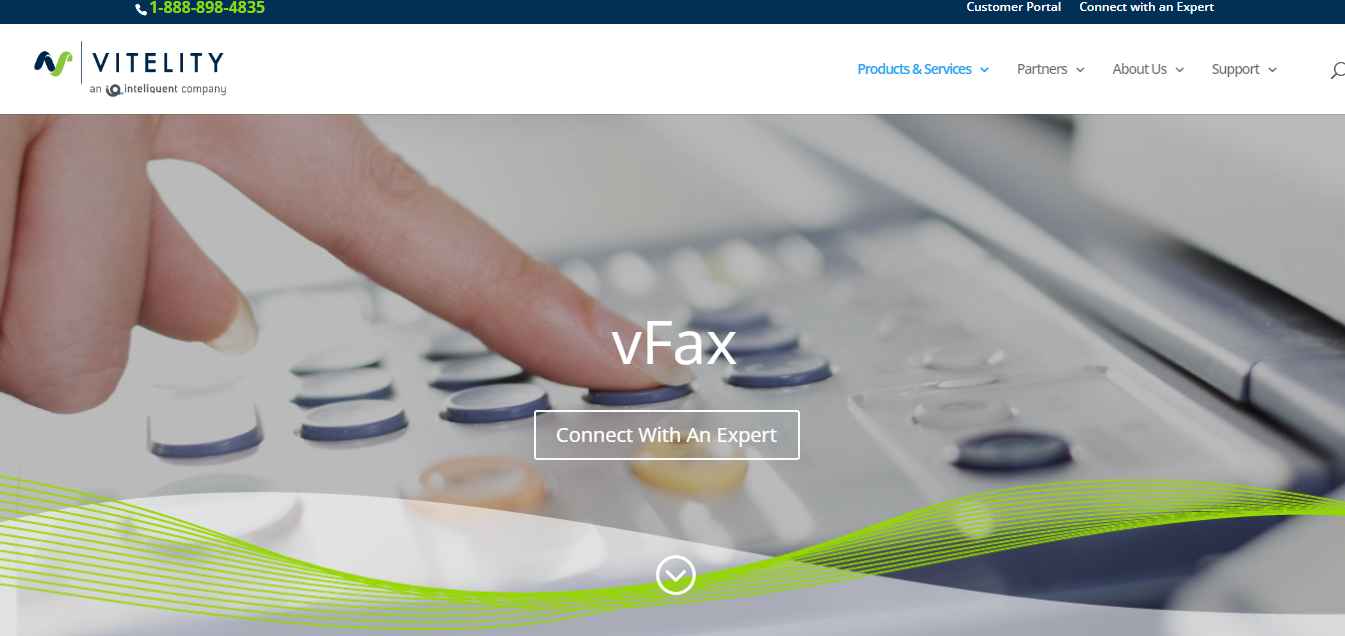 With vFax, you may send and receive faxes from and to your desktop. It is a virtual-cloud-based faxing solution that allows you to send and receive documents securely, reliably, and affordably from anywhere. The majority of wholesale products and services are designed from the ground up with resellers in mind. It has everything you need to fulfill your clients' faxing needs, from a rich API to a fully customizable fax gateway. It provides a unique solution to the problem as…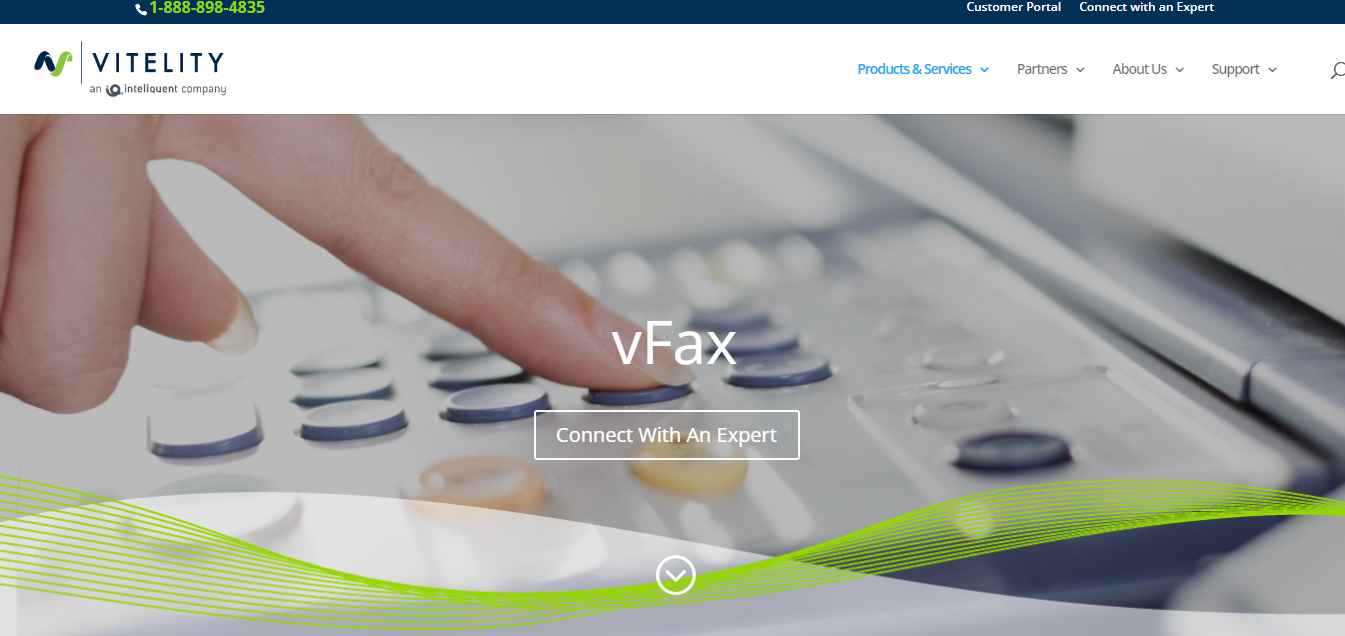 iFax is a secure document collaboration solution that enables cloud faxing. You can send and receive faxes, as well as sync your fax records and fax numbers online and from any device. You may remain on top of when faxes are delivered or received via smartphone notifications and email alerts. Online fax services allow users to send and receive faxes electronically. The application supports cloud storage platforms that is fully linked with Google Drive, Dropbox, and Box. To complete the…
Hellofax is an application that allows you to add fax lines and users with inbound faxes routed in any way you like. In minutes, everyone in your workplace may send and receive faxes. You can keep your phone number updated and get notifications. You can take care of the rest if you send your current phone number. Moreover, you can secure private information with vital information. All transmissions are encrypted to bank-level security from transparent pricing to a simple-to-use interface.…