Continue After Advertisement
Donut County is a paid adventure and puzzle video game developed by Ben Esposito. The story of the game is that raccoons have invaded the world with multiple holes. In this game, the player has to play the role of a BK raccoon who tries to swallow houses and his buddies. The player is given prizes and rewards for swallowing the houses and buddies.
In addition to swallowing houses and his buddies, the player also has to save his fellow Mira. This game has multiple levels, and all the levels are full of difficulties and challenges. Moreover, the game has superb gameplay, excellent soundtracks, and great graphics for the player.
Continue After Advertisement
Features
Multiple challenging levels
Rewards and prizes
Superb gameplay
Excellent soundtracks
Great graphics
Donut County Alternatives
A few years ago, the Agar.io video game was trending because of its casual gameplay and decent graphics. The trend has changed, and most users have switched to mobile phones. If you want to experience such kind of gameplay, then we suggest you play Hole.io. It is an Arcade video game where you control a hole instead of a character. Apart from the hole, your ultimate goal is to engulf pedestrians to grow your area and reach maximum within a…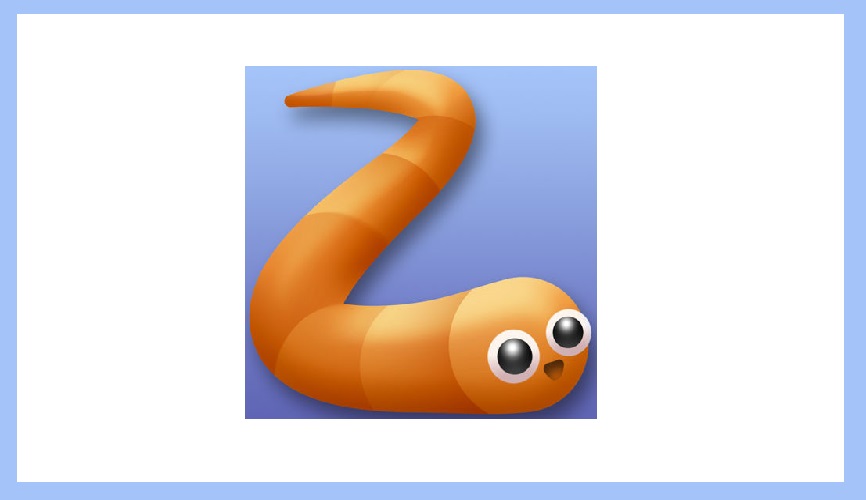 Are you a fan of the Slither.io video game? And wants to play more games like this, then there is a collection of games you love. Android and iOS platforms support the game, and you can play Slither.io on the browser. Simply providing your nickname, you can get access to the world where you encounter lots of big and small snakes controlled by other players from different countries. Avoid hitting other snakes and survive as long as possible to perform your best. The game…
Continue After Advertisement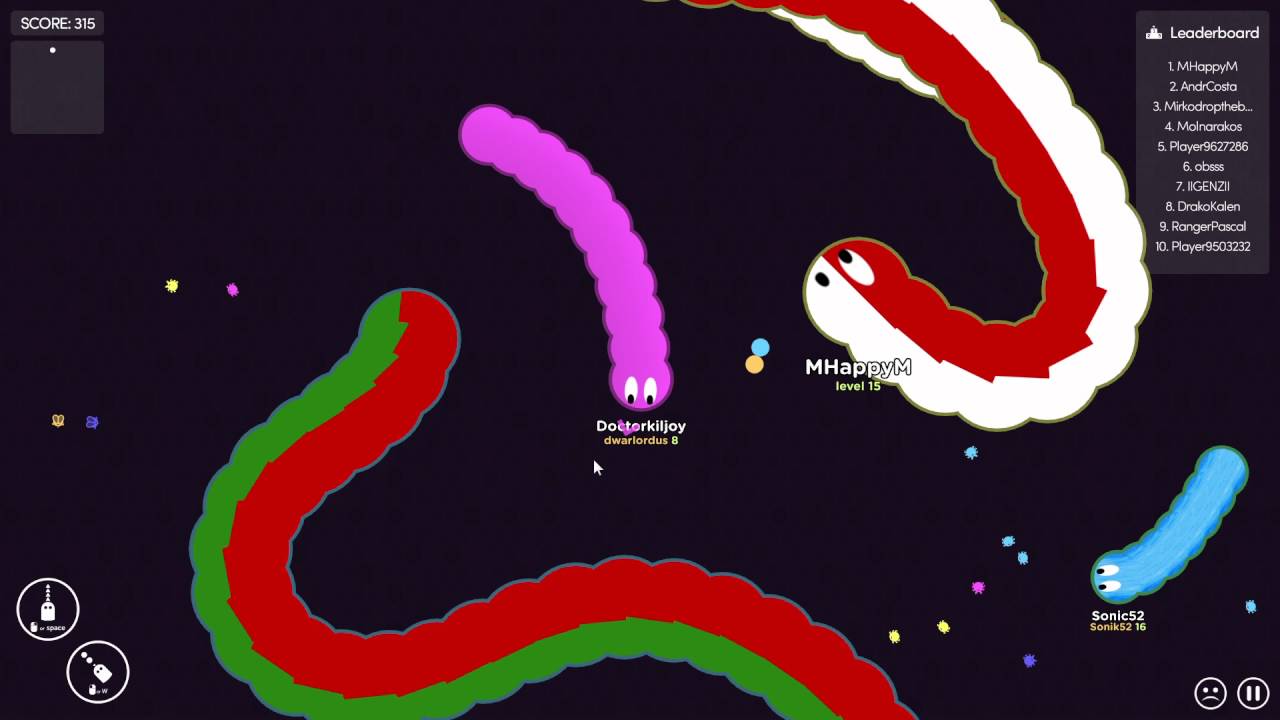 Continue After Advertisement
Oh! There is another game with a little twist. If you are searching for games like Agar.io, then I recommend this one because it offers similar gameplay to it, but the character that you control using the mouse is different. In this game, you guide a snake and try to accomplish your task. Start from a small and grow enough to survive. Firstly avoid other snakes, eat pellets, and enhance your size. Once you become enough big start consuming other…
Dots Eater Battle Online is an |Android video game and mixes different compounds like MMO and Puzzle for Agar.io lovers who want to try some other games like it. Your job is so simple, start off with a small smiley face, eat dots, and grow bigger and bigger to make massive scores and show off your friends. You are not alone in the game there are already thousands of people having similar tasks. Avoid big cells in beginning, once you…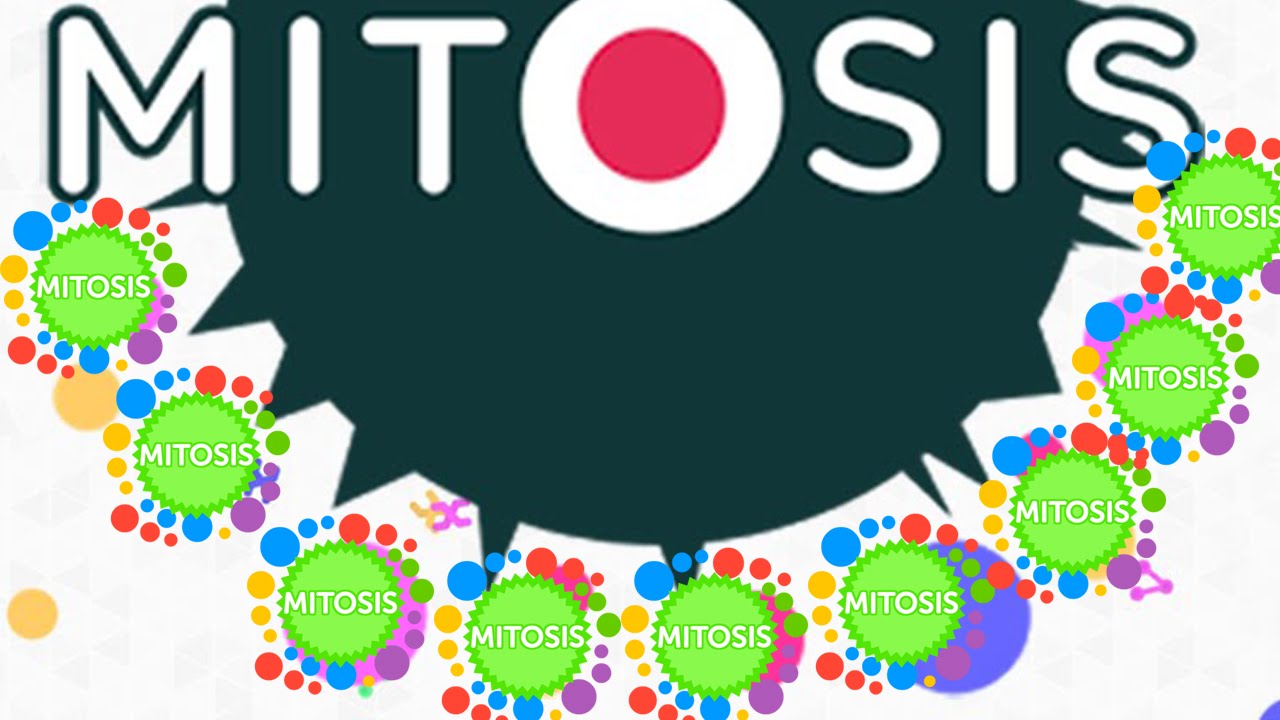 Mitos. support multiple platforms like Android, Steam, Windows, Mac, and iOS. It displays a massive playfield and inserted thousands of players all over the country to play. You take control of a small cell and grow higher eating orbs and become a giant cell to become unbeatable. At the start, avoid hitting another cell, because you turn into colored orbs as you come close to anyone causing lose your progress and have to be from the starting point. There are…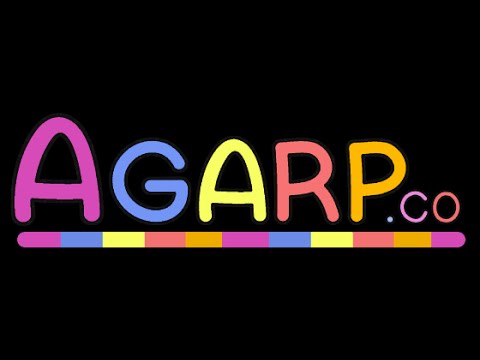 It is the second game in the list of games like Agar.io. Agarp. Co-features similar graphics, gameplay, and mechanics to its idle game Agar.io. There are many fans of Agar.io, and we know you're one of them. The gameplay is quite simple but addictive. Once the player starts playing, he is deeply engaged in the game. Here are some games which offer exactly similar feelings to Agar.io. You aren't alone in the game. There are lots of players around the…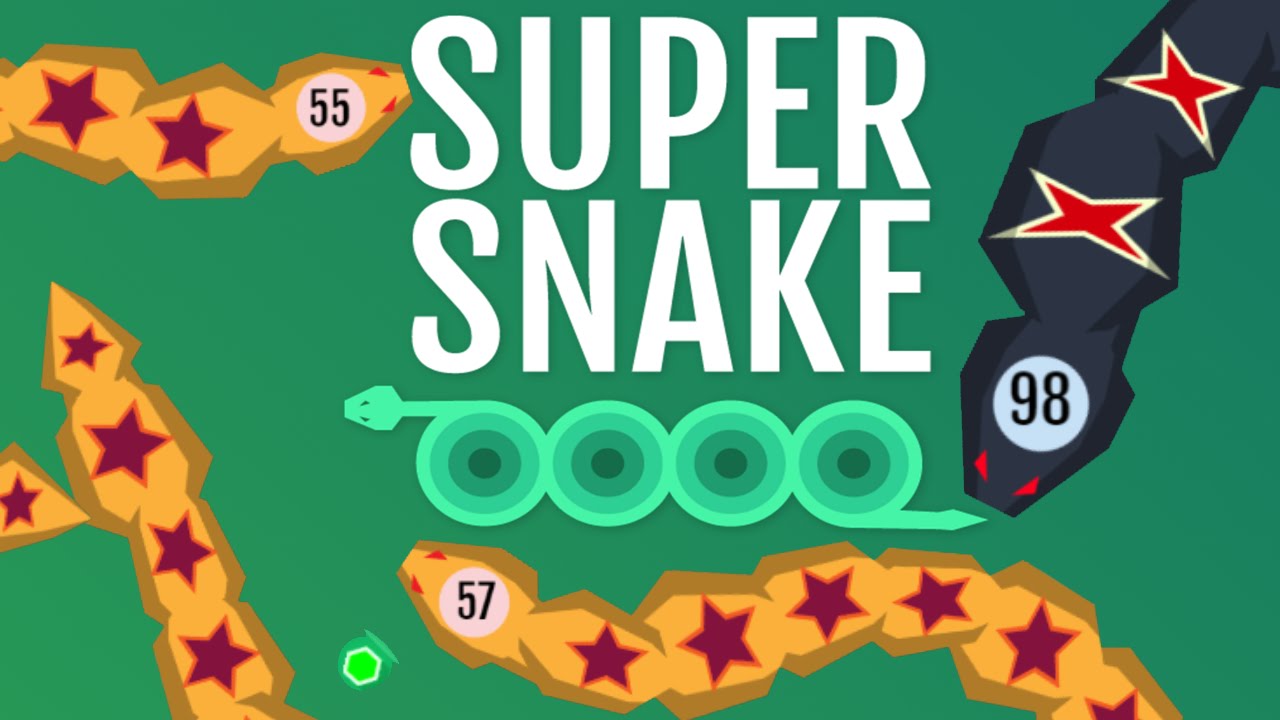 Supersnake.io is the sister game of Agar.io because it offers exactly similar games to Agar.io. It is a little different in both games such as you take control of a cell in Agar.io and have to grow bigger in the simple background while in Supersnake.io you take control of a small snake having a similar task like Agar.io to eat orbs and grow bigger and higher to progress. The awesome features are also included in the game that is a…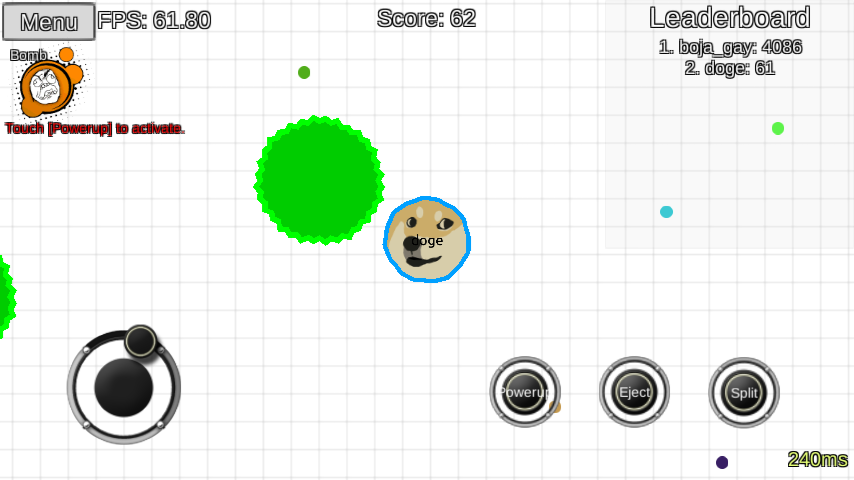 There is another game offering quite similar gameplay to Agar.io. If you love playing agar.io then you absolutely love Dogar. In this game, you can control your smiley avatar like Agar using a mouse with the same task that you perform in agar.io. Take start from smaller and grow bigger by pasting of time and consuming orbs. Take time, when you stuck in some difficulty and avoid big cells going far in the game. You can play the game on…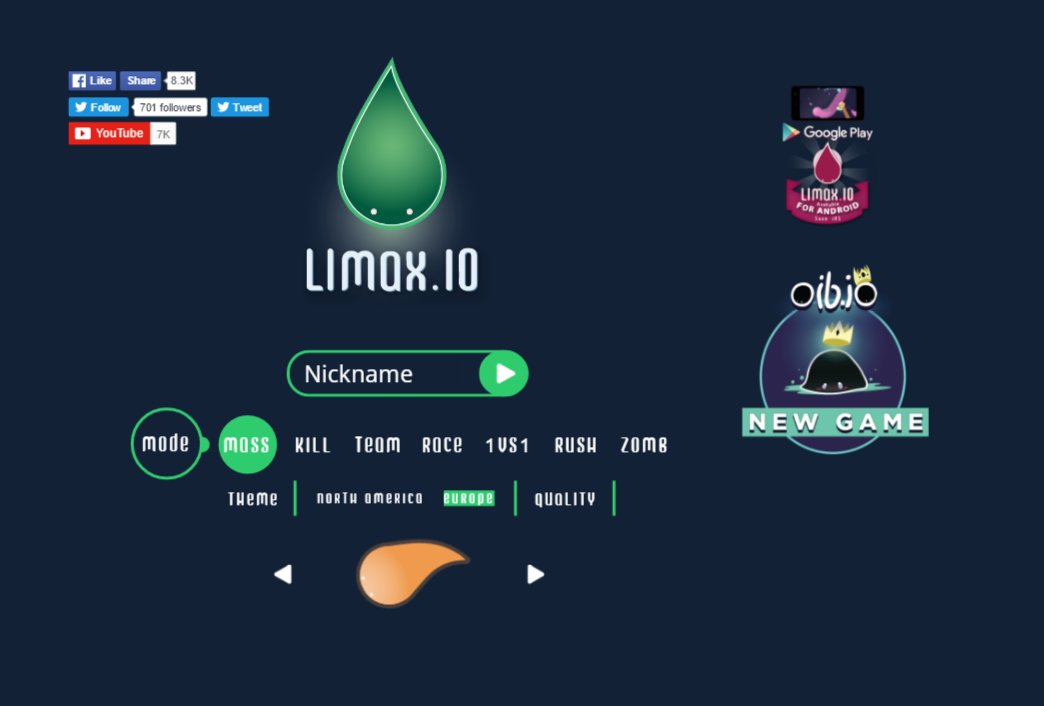 Limax.io is a puzzle game for Agar.io lovers. The game takes you in an open environment and left you with lots of big snakes. Your aim is to start off from small snakes and grow higher and bigger eating pellets. Avoid other players having a similar task like you and avoid hitting them to save your life and survive longer. If you touch any part of another snake you turn into sparkly orbs and become food for another snake. Collect…
If you are addicted to Agar.io and are searching for some games that offer similar gameplay, then there are some games that you like. Agar.io is a puzzle game played on platforms like Android, Online, and. iOS. The gameplay is simple and focuses on a simple cell that you can control using mouse or arrow keys. Start from a small cell and grow higher by consuming pellets. Avoid other massive cells and eat colored pellets when a massive cell eats…