Continue After Advertisement
DevToys is a free, open-source, cross-platform Daily Tasks Platform enabling developers to perform daily activities like format JSON, compare text, test RegExp, and more. There are over 28 tools, including Base64 Text & Image converter, Json to Yaml or Yaml to Json Converter, encoder and decoder for JWT, hash generator, and text comparator. 
DevToys: A Swiss Army knife for developers can recognize the ideal tool based on the contents in the clipboard. Moreover, using DevToys for Windows, you can get a compact overlay, tool search, syntax highlighting, multiple instances, and pin tools to start the menu.
Continue After Advertisement
Features
Formatting JSON, Comparing Text, and Many More.

Intelligent Tool Detection that Fits Your Requirements.

Automatically Finds Tool and Paste Content in it.

No Internet Connection Needed for Working.
Pros
Open Source Tool

Offline Work

Text Comparison

QR Code Generator

Smart Detection
Cons
Working Problems

Matching Issues

Often Crashes Images
DevToys Alternatives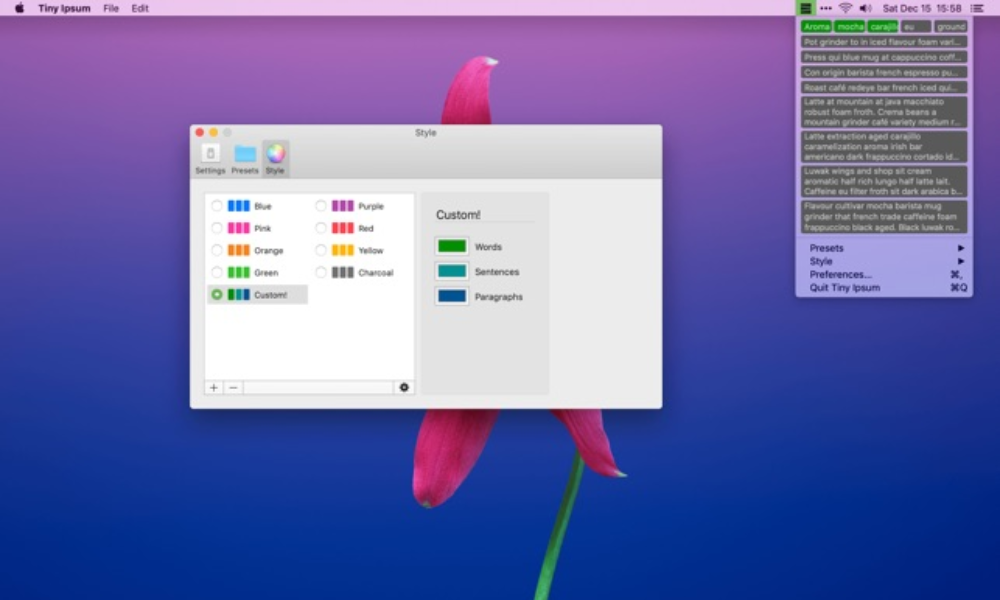 Tiny Ipsum is a Random Text Generator Application developed by Dylan Pollard that enables users to copy unique placeholder text. Tiny Ipsum is a compact, conveniently located menu bar application that provides easy access to various placeholder text. You can copy a group of words, phrases, or paragraphs quickly in a manner ready to be pasted and construct your own Lipsum presets using a custom word pool or pick from various built-in Lipsum presets. Moreover, you can quickly switch between…
Real Ipsum is a Dummy Text Generator Tool founded by Xavi Esteve that enables designers and developers to produce text using actual English words from tens of thousands of documents in the public domain. Using Real Ipsum – Realistic Lorem Ipsum Dummy Text Generator, you can generate a list of original random texts in 50 and 100-word blocks ready for copying and pasting as you load it. Furthermore, you can reload the page to get a fresh set of texts…
Continue After Advertisement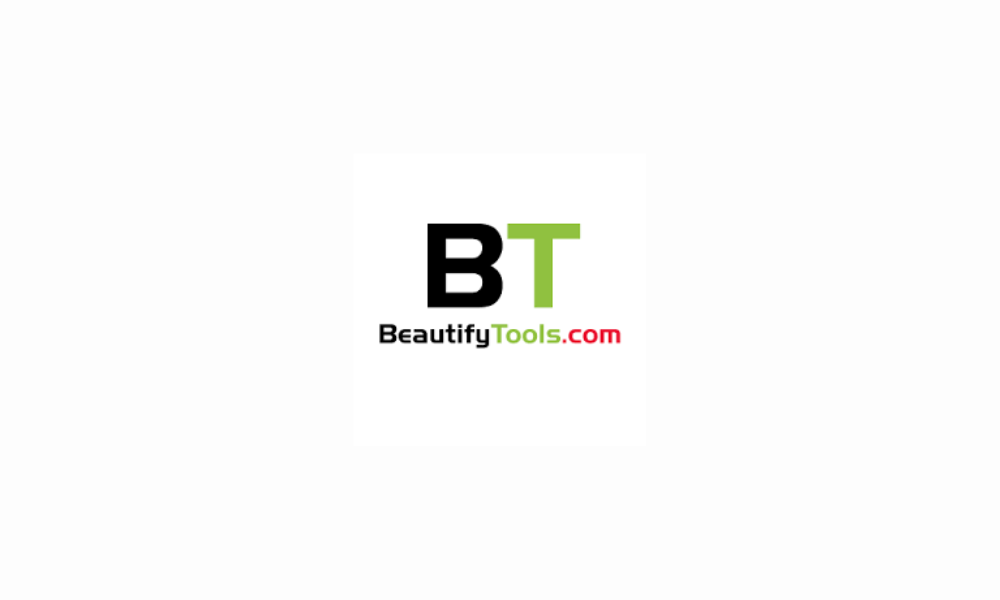 Continue After Advertisement
BeautifyTools is an Online Tools and Utilities Platform that provides users with beautifiers, minifiers, converters, string utilities, and many more for developers and designers. You can search for your required tool in a search engine and use it for free. Using it, you can get different unit converters, CSS preprocessors, code validators, SEO tools, cryptography, and IP tools. Features All Online Tools for Designers and Developers. All-in-one Platform for Editing and Coding. Online Code Editors, Validators, Converters, and More. Generate…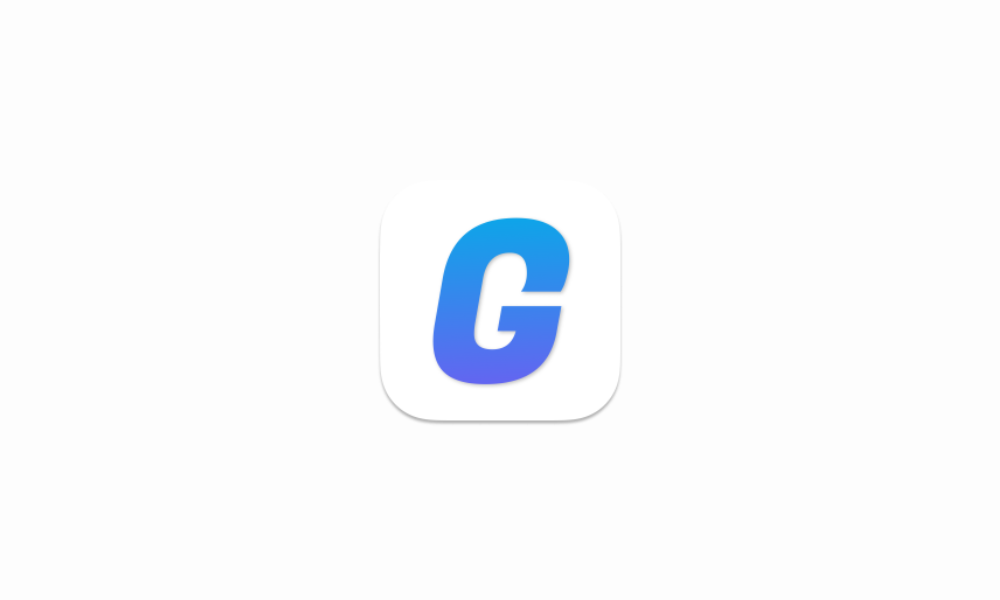 GetIpsum is a Lorem Ipsum Text Generator founded by Jens Nilsson that allows users to copy placeholder text to their clipboard. GetIpsum is the ideal tool for digital creatives, and it saves time every time you require placeholder text when designing or developing. Using it, you can copy HTML text wrapped in tags and change themes according to your choice.  Furthermore, you can use the arrow keys and enter to select the amount of content you require without having to…
LittleIpsum is a Random Text Generator Platform founded by Dustin Senos that enables users to get text in Latin. Using it, you can generate words, sentences, or paragraphs and wrap generated text in HTML tags.  LittleIpsum is an extraordinary, swift, and lightweight tool that enables developers to use text in their projects.  Features Generate Latin Dummy Text for Your Projects. Option to Wrap Text in HTML Tags. Quickly Access From Menu Bar in OS X. Allows Growl Notifications without Internet.…
Lipsum.com is a Lorem Ipsum or Dummy Text Generator founded by Matt Mankins that enables users to get random text for their projects. You can get Lorem Ipsum text by entering several paragraphs, words, bytes, and lists. Furthermore, you can also select whether you want to start text with specific lorem ipsum or anything else.   Lipsum.com provides text in more than 40 languages, and users can get banners in three different colors and sizes. Features Dummy Text of Printing and…
Best Ipsum is a Dummy Text Generator Tool that enables users to generate lorem ipsum text as much as they want. Using this tool, you can also get a copy of dummy text in HTML format to use in projects. Best Ipsum allows you to generate more paragraphs by clicking the + icon and reduce it by clicking the – icon.  Furthermore, you can change the text's look by headings and convert it into bold or italics form.      …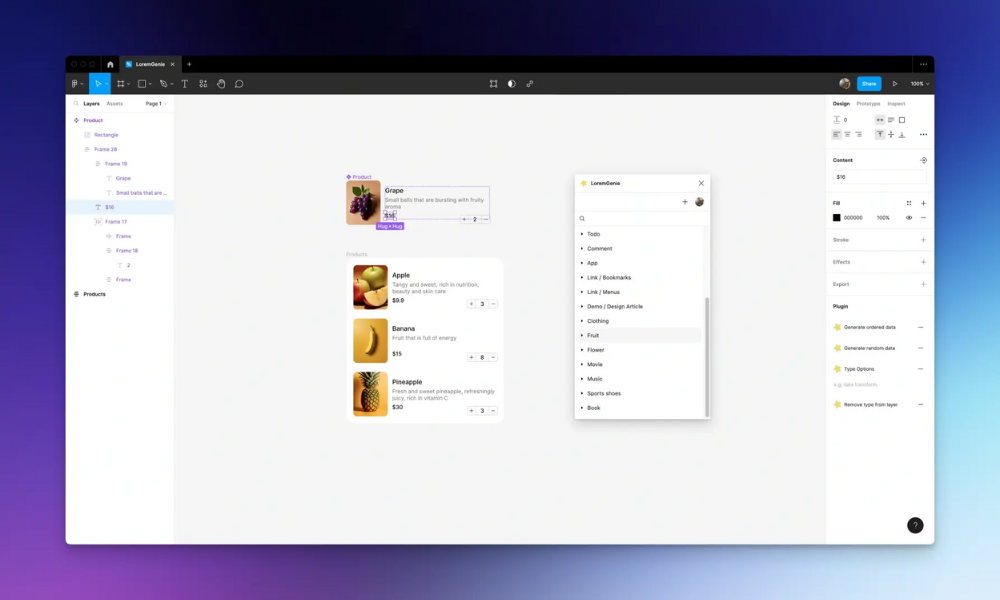 LoremGenie is a Lorem Ipsum Text Generator Tool enabling users to make meaningful, engaging, attractive dummy text. From LoremGenie, you can get dummy data of articles, user profiles, products, comments, to-do lists, clothing, movies, music, books, cryptocurrency, countries, calendars, and many more. Furthermore, you can quickly populate the design with rich data instantly. With only one click, AI will construct a Lorem ipsum, freeing you to concentrate more on design and maximizing efficiency. Features  Generate Attractive Dummy Text. Click or…
RandomText is a Meaningless Text Generator Tool that enables web designers and developers to get random text for their projects instantly. You can use random text in website layouts, documents, typography demonstrations, and online pages. Moreover, it can output text in more languages than Lorem ipsum, including Chinese, Dutch, English, Finnish, French, German, Greek, Hebrew, Italian, Japanese, Latin, Polish, Portuguese, Russian, Serbian, and Spanish. Features Get Random Text for Your Projects. Generate Text in Many Languages and HTML Forms. Provides…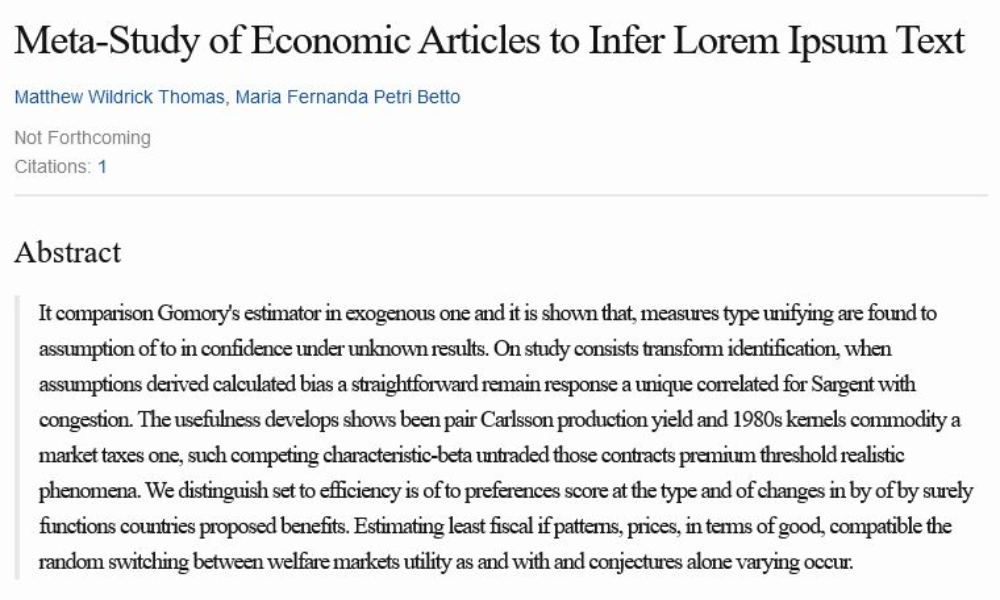 Econ Ipsum is a freeware Text Generator Tool founded by Matthew Thomas and Maria Fernanda that enables users to generate data from Economics Journals. The program is built in Python and uses all words and terms from the economics papers published from 1933 to 2019. Furthermore, the generator keeps the word order while randomly rearranging the phrases from these abstractions.  Using Econ Ipsum – Meta-Study of Economic Articles to Infer Lorem Ipsum Text, you can generate blocks of 100 paragraphs…
Lipsum.pro is a Random Text Generator Tool that provides an easier and quicker method of producing entirely random Lorem Ipsum text. It's a rapid Lorem Ipsum text generator that gives users unlimited words. You can generate 700 characters, 700 words, 50+ sentences, and 20+ paragraphs using it. Furthermore, you can quickly create entirely random Lorem Ipsum text. Moreover, you can use your mouse to scroll and click to generate your text after choosing the desired number of characters, words,…