Days of Empire – Heroes Never Die is a Strategy and Single-player video game where the game introduces mythical creatures and many other spells to cast. Become a warrior and train your troops to dominate the map. It serves as the successor of the Ottoman Sultan, a great warrior in history.
The game features over 50 superb leaders to control and it comes with massive-scape battlefields that span four different modes, including Fight for Glory, Kingdom War, PvP, and PvE. It features several puzzles to solve and comes with brain-damage challenges where the player must help the hero to smash monsters to find treasure.
Features
Global Interaction
Naval Warfare Competition
Summon Historical Leaders
Puzzles with Rewards
Real Player Commands
Similar Games To Days of Empire – Heroes Never Die!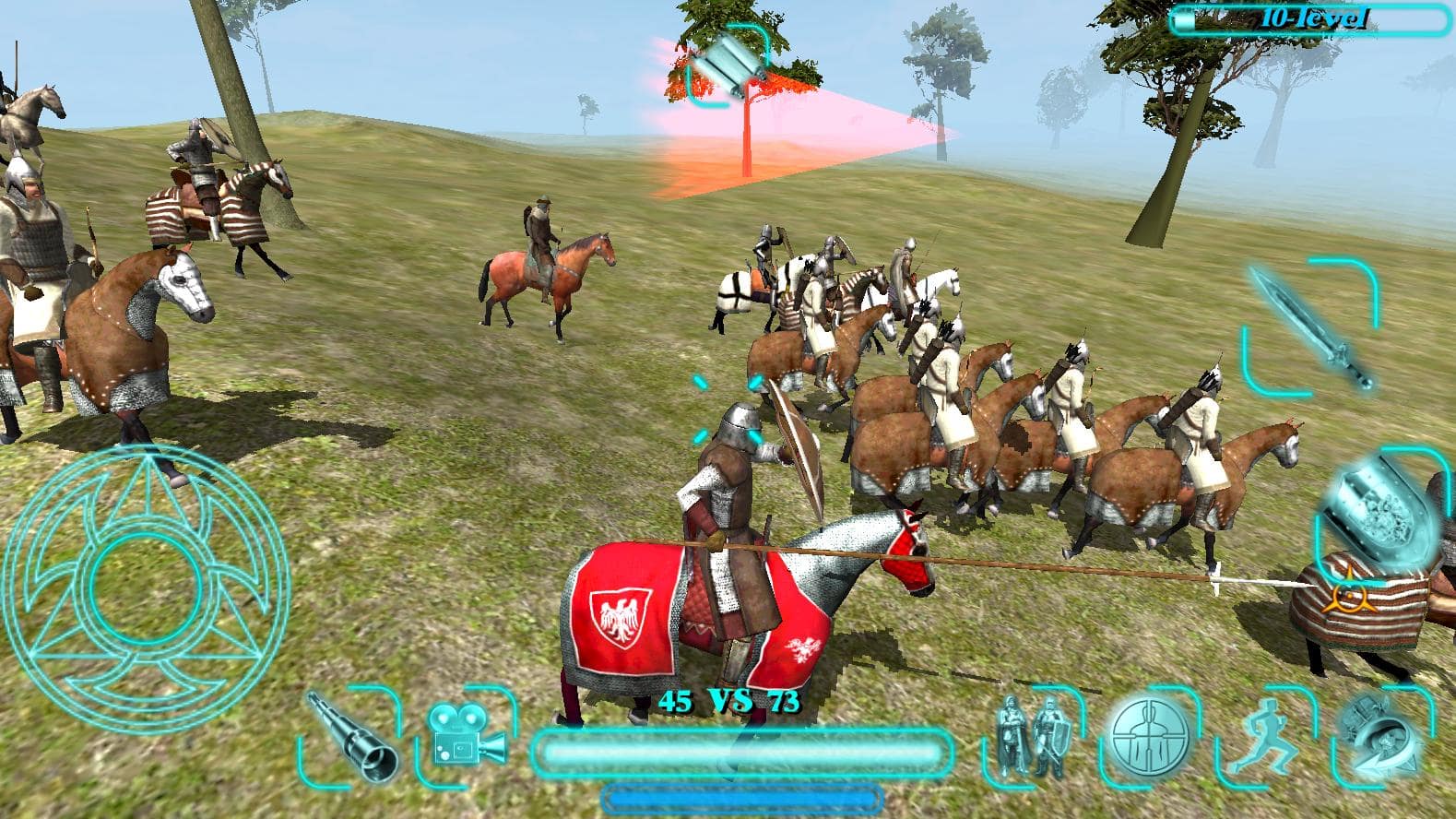 Whether you love playing Action or Strategy games, Flourishing Empires comes with all components for all ages of players. Similar to Steel and Flesh 2 video game, it features a mix of medieval 3D, Strategy, and Action game elements, as well as it is developed by the same developers. In the game, you may discover yourself in Middle-ages where fighting against powerful forces is your primary aim. When playing the game, make sure to develop your character skills, purchase gears,…
If you love playing Strategy games, Fire and Glory: Blood War is designed for you by Koofei. Available to play on Android and iOS, not only that it is offering stunning gameplay that keeps you immersed for endless hours of fun. Although the game is similar to Steel and Flesh 2, the game takes place in the fantasy-themed world instead of Medieval and witnesses the rise of an empire. It embarks you on a new age of empires that may…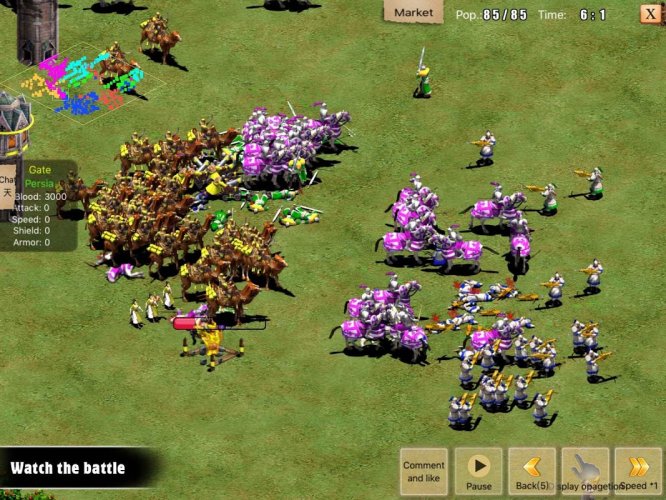 Welcome to a Medieval-themed world where epic warriors await you there. An Unstoppable battle is about to start and the peace of the world is in danger. Stop resting at home, come out to save the world before it's too late. The game introduces a blend of RTS and PvP game elements, pitting you and other players against each other. Build your empire, train your troops, and rush at enemies to never leave them alive. The more you play, the…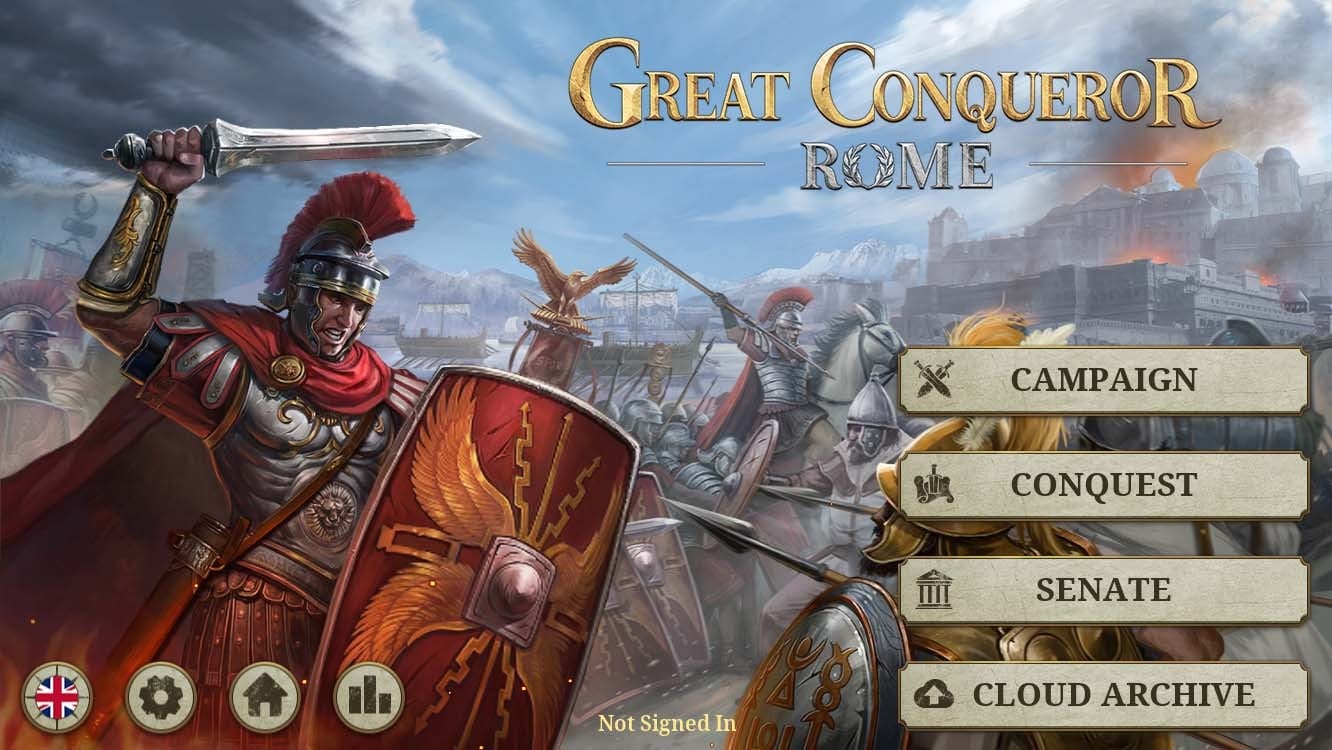 Great Conqueror Rome is designed for those players who love playing Grand Strategy games. There is a huge world ahead of you and domination of that land is your responsibility. Whether you love to play alone or with friends, both modes are featured. Emerge from a small village with your powerful team and conquer the land. It has several modes, such as Conquest, Expedition, The Senate, Campaign, and more. Furthermore, you have a chance to customize your troops, as well…
Surely, you would be familiar with Napoleon and his achievements, as he is acknowledged for his best strategic plans and achievements he had in naval battles. Rise of Napoleon is going to offer you a chance to experience the same battle in the modern era and think accordingly to dominate the world once again. It is the first MMO-based Strategy video game set in the Napoleon era. Experience the fast-paced gameplay with grand strategy and tactical war elements. Jump into…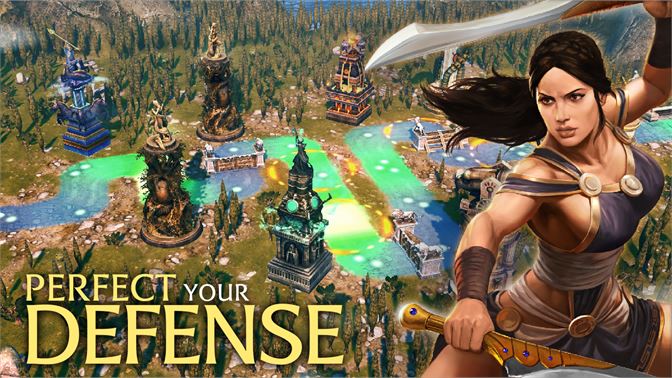 Olympus Rising: Hero Defense and Strategy Game introduces legendary heroes that need your help for the dominance of the land. Evil forces have been emerged from somewhere and working to fulfill their unholy plans. Hone your strategic skills and polish your military tactics when recruiting your troops. Experience the next-gen 3D graphics that take you close to reality. The smooth controls provide you strong grip over your troops so you can command your forces more efficiently. Use the defense system…
Rise of the Kings is a Strategy and Single-player video game developed by Onemt for Mobile Devices. It isn't only limited to solo gameplay, as the game has featured multiplayer functionality too. The addition of the newly introduced hero system is great and it helps you feel like you are playing an RPG game. There are massive dragon castles available and the players are invited to dominate the world. It has several prominent features, including the following Exploration of the…
Do you love playing RTS and Strategy oriented games? If so, here is a list for you. Stronghold Kingdoms: Castle Sim is one of the best strategy games that include Grand Strategy MMO genres for you to experience. In the game, you have a chance to become a king of the Middle-ages with only the aim of expanding your kingdom; meanwhile building castles to defend it. Besides, you can farm crops when playing mind games and seeking vengeance on the…
Are you looking for the best Grand Strategy game? If so, World Conquer 3 is for you to test. It includes powerful legions and amazing commanders that help you dominate the world within no time. Create your army and jump into battles to dominate the world; meanwhile, collecting a massive army to unlock achievements. There are thirty-two historical campaigns available and the game features three different difficulties. More than 150 military challenges are ready to put your strategic skills to…
Steel and Flesh 2: New Lands is a Strategy and War-based video game designed for mobile devices, developed by VirtualStudo. It plays from a top-down viewpoint and domination of the map is the primary aim, as well as the dream of every warrior. If you love playing Strategy games, Steel and Flesh 2: New Lands is designed for you. It gives you a perfect blend of Medieval-themed Environment, Action, and Strategy game elements, where you have a chance to explore…