Continue After Advertisement
Clash of Kings: The West is a fun online game where players can enjoy a real-time strategy world. In this game, you will be a leader of an army. It is a game that combines different types of gameplay, like real-time strategy, massively multiplayer online, and role-playing games. Including various elements in a game can make it more fun and captivating for players.
As a leader, it's important to be involved in making strategic decisions. This includes managing resources, training staff, and creating attack plans. The choices you make can greatly affect the success of your partnership and your personal development. The game has both PvP (player-versus-player) and PvE (player-versus-environment) features for players to enjoy.
Continue After Advertisement
Features
Offers a mix of player-versus-player (PvP) and player-versus-environment (PvE) content
Appealing to players who enjoy base-building mechanics and resource management
Provide a rich and engaging gameplay experience
Provide players with opportunities to earn rewards and test their strategies
Pros
Regular Events
PvP and PvE Content
Strategic Depth
Alliance Dynamics
Cons
Time-Intensive Gameplay
Aggressive Monetization
Server and Technical Issues
Game Balance Challenges
Similar Games to Clash of Kings: The West
Clash Royale is a Mobile Strategy video game that is available on both iOS and Android platforms. It offers a beautiful combination of Card-based brawling aesthetics and Strategy and allows the player to enjoy similar gameplay to the Clash of Clans (video game). In this game, the player is ranked by his level. There is a total of thirteen levels obtained by getting more experience from denoting cards. In each level, the player's aim is simple to defeat the opponent…
Clash of Clans is developed and published by Supercell. It is a Massively Multiplayer Online Strategy video game available to play on Mobile platforms. The game takes the player to create his own town with different resources that the player can gain from attacking the other players through the game battle feature. There are different kinds of resources including Gold, Elixir and Dark Elixir, etc. The player can build clans groups with more than fifty people that will help the…
Continue After Advertisement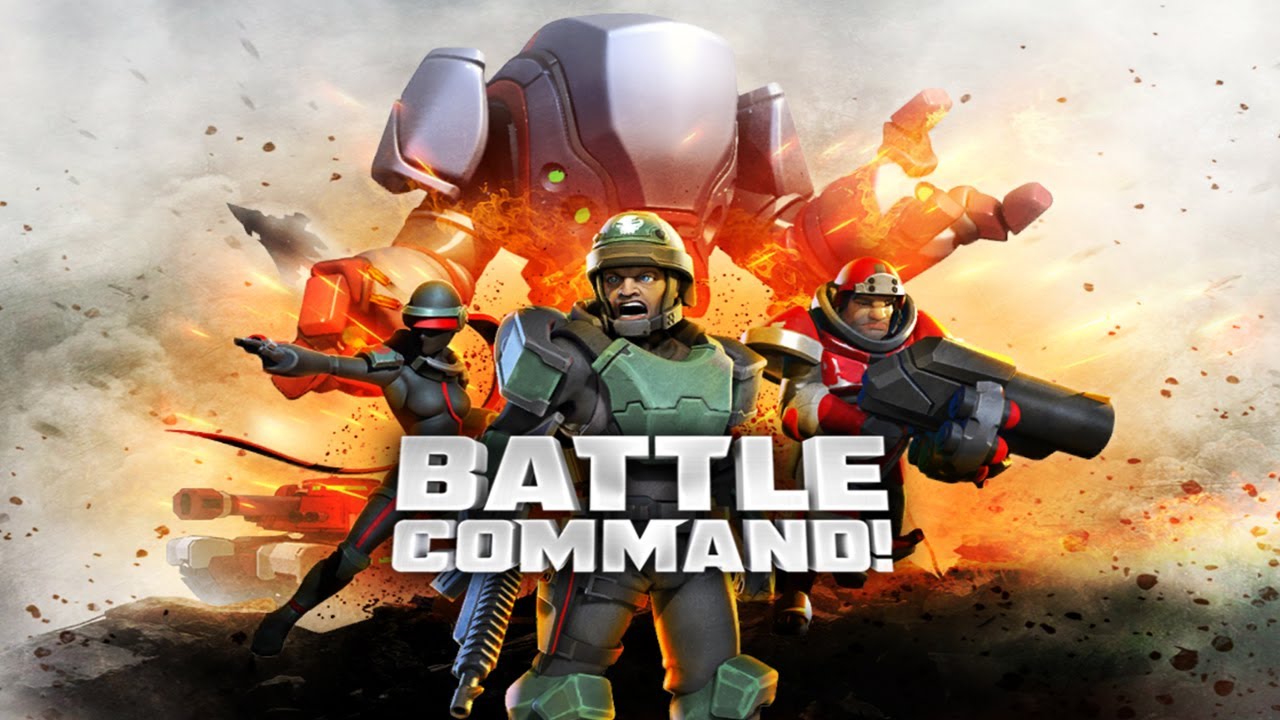 Continue After Advertisement
In Battle Command! Players take command of the fighting force and so are assigned the position of developing and defending the post of their force. Players can be cultivated the post by constructing/upgrading buildings, unlocking/making war weaponry, and training troops. To have their troops to combat, players can come up with any kind of three options (predefined missions, player vs player mode, war games) sent to them. The game features several achievements that will unlock as you achieve the set…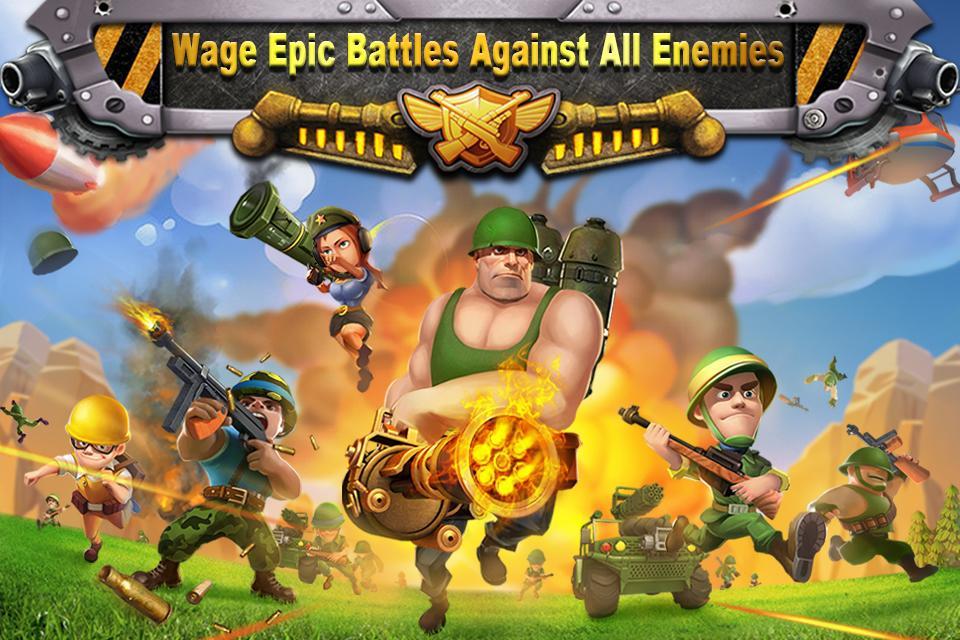 In Battle Glory, players take to the rank of the commander of your army post as they develop their post by constructing/upgrading buildings, unlocking/making war weaponry, and training troops. Players get not just in attack rival army posts, nevertheless, they also can choose to fight various posts worldwide and have absolutely their army control these conquered areas. It offers a perfect mix of RTS, Base Building, and Multiplayer game elements. Features Real-time Strategy Base Building Play with Friends Defend Your…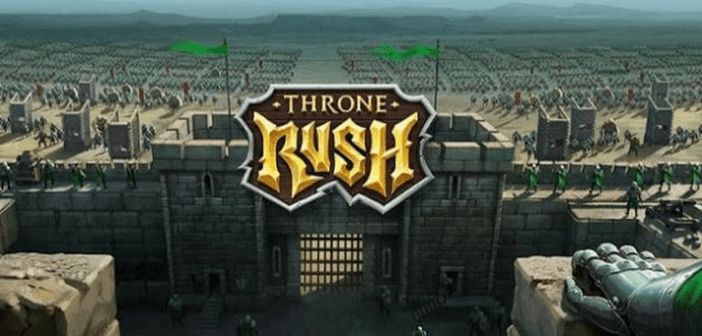 In Throne Rush, many leaders are claiming their rights for any crown. The gamer has got the task to tend his people and protect all of the city walls and towers. The player's task can also be in order to develop a military and to fight hostile kingdoms to boost their own kingdom. Build your troops selecting powerful heroes and train them to polish their skills. Explore the environment, build your kingdom, and defend it from others. Fight against enemies…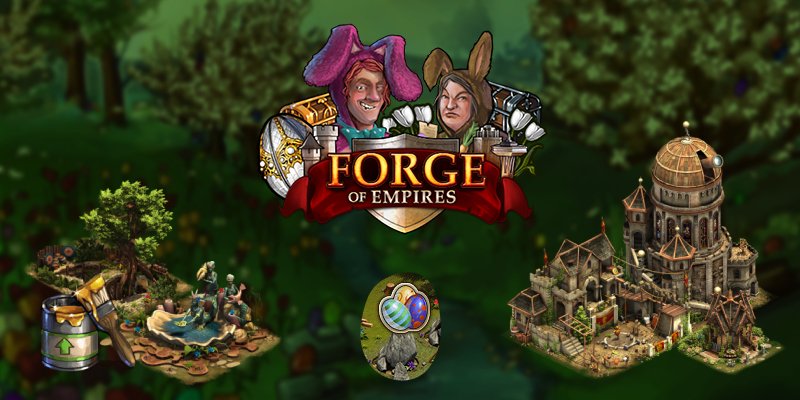 Beginning from a smallish village inside the Stone Age your task is to create a big and powerful empire and lead your people into future ages. To reach this goal, you have to build residential buildings to grow your population and provide coins for your city. You may need the population available to build production buildings to supply supplies along with resources. Building decorations and cultural buildings grow the happiness of the population which will make your people work more…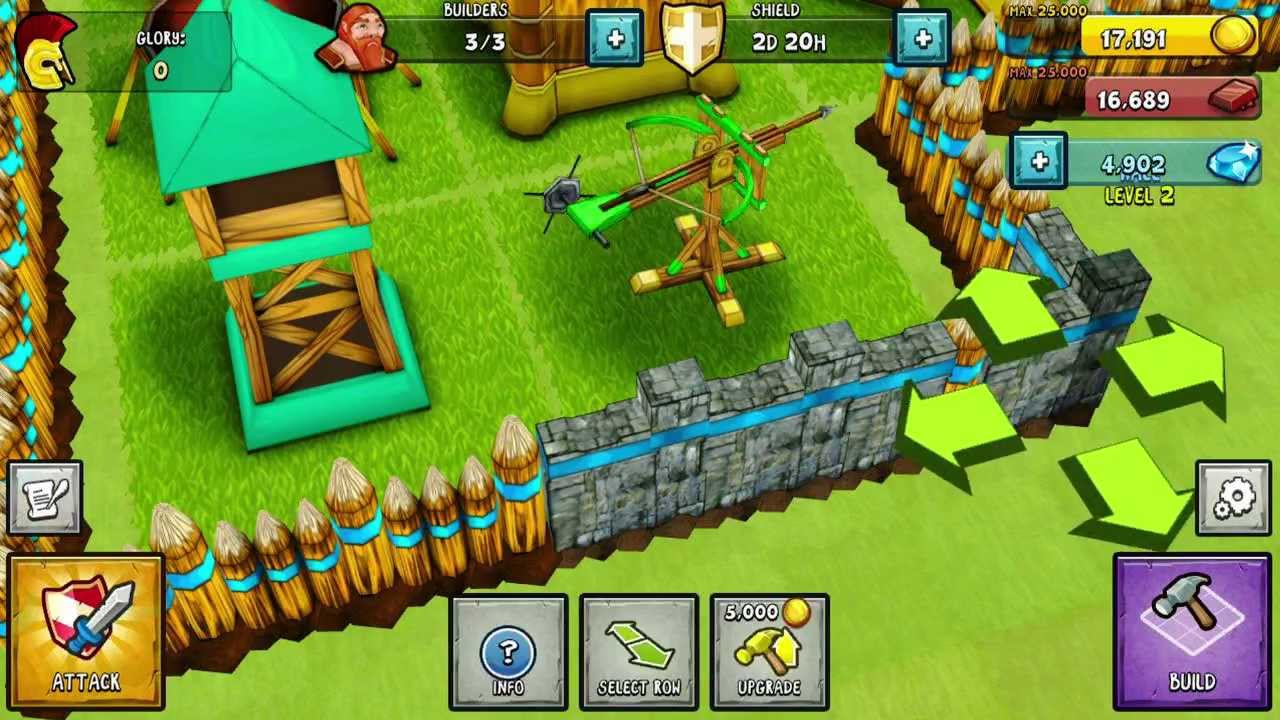 In Greed for Glory: War Strategy, players are provided a kingdom inside a fictional medieval era, which they need to develop and defend on the rival kingdoms. Players can be cultivated the dominion by constructing resource generators which further assist with constructing other buildings like barracks, mitral mines, ballista, archer tower, trebuchets, etc. Players also can build barracks and training grounds that will help in building a military for any empire. Features Real-time Strategy Medieval Era Create Barracks Train Troops…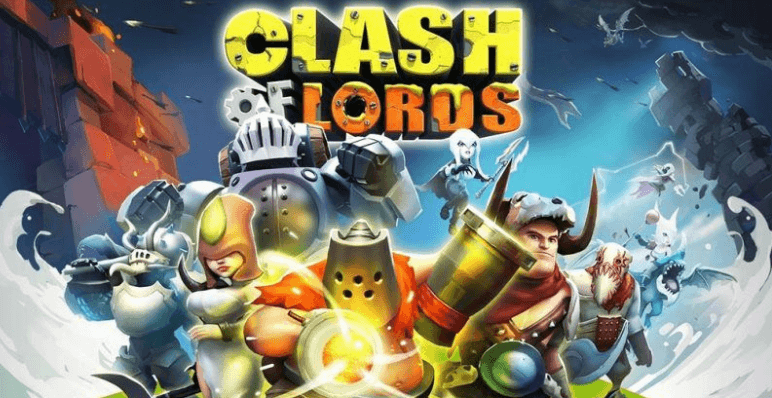 In Clash of Lords, players are because of the lordship of the latest magical village which players ought to develop and protect. Players can be cultivated their villages because they build gold mines which generate gold needed for constructing the buildings. Applying this gold players can construct and upgrade the village's defenses along with buildings being a hero's hall where players can be cultivated their magical heroes and ready them for battle. Features Real-time Strategy Gold Mining Mythical Creature Play…
In Clash of Spartan, players are provided a Spartan kingdom which they need to build and develop so as to conquer the full world. Players are able to do that by generating gold and elixir, produced from gold mines and elixir collectors, and making use of this gold and elixir to make various buildings like Townhall, Alliance Castle, Barracks, camps, etc. Each one of these buildings plays some other role in developing players 'Spartan empire. Features Real-time Strategy Base Building…
Clash of Kings is one of the best grossing apps on the Google Play and App Store (iOS) since its releases. It is a Mobile Strategy video game that allows the player to create his own empire, collect different resources, train his force, and get into the massive battlefield with his rivals to conquer his lands. An excellent interface, visuals, and gaming environment that makes the game more interesting and enjoyable. The game offers both single and multiplayer campaigns and…
Shadow Kings is a F2P, Fantasy-based and MMORTS video game in which the player can take on the role of a Dwarf King and the ultimate task of the player is to defend his kingdom in the most thrilling battle between Elves and Orcs. The player can control the Elves side who can try to combat his way to win for his beloved homeland. At the beginning of the game, it allows the player to gather resources, create numbers of…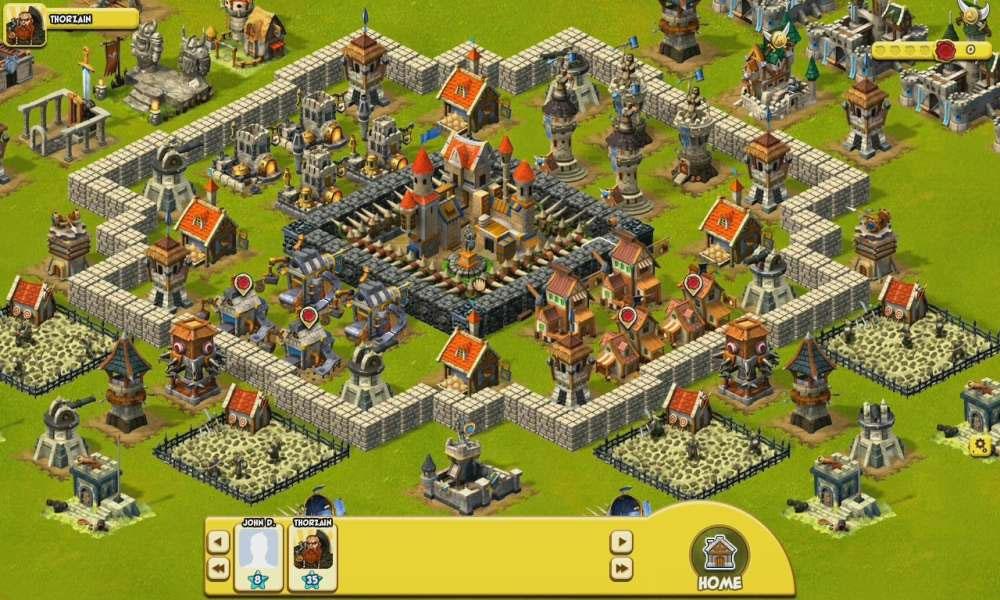 War of Mercenaries is quite an Addictive MMORTS video game created by Peak Games. The game allows the player to create his own empire with the number of buildings, units, build his military force, train them, and battle for domination and glory. The gameplay of the game is almost similar to the most popular games of Clash of Clans and Clash of Royale. It offers an excellent combat system in which the player can lead a massive force and the…
Boom Beach is another mobile strategy video game that offers a brilliant game combination of city-building and management. The game takes place in the fantasy world just like a Clash of Royale in which the player can build his own castle, collect different resources, train his own military forces and defeat all the enemy creatures in order to progress. There are different types of resources such as Wood, Gold, Stone, Silver, and Iron, etc. It also offers combined attacks on…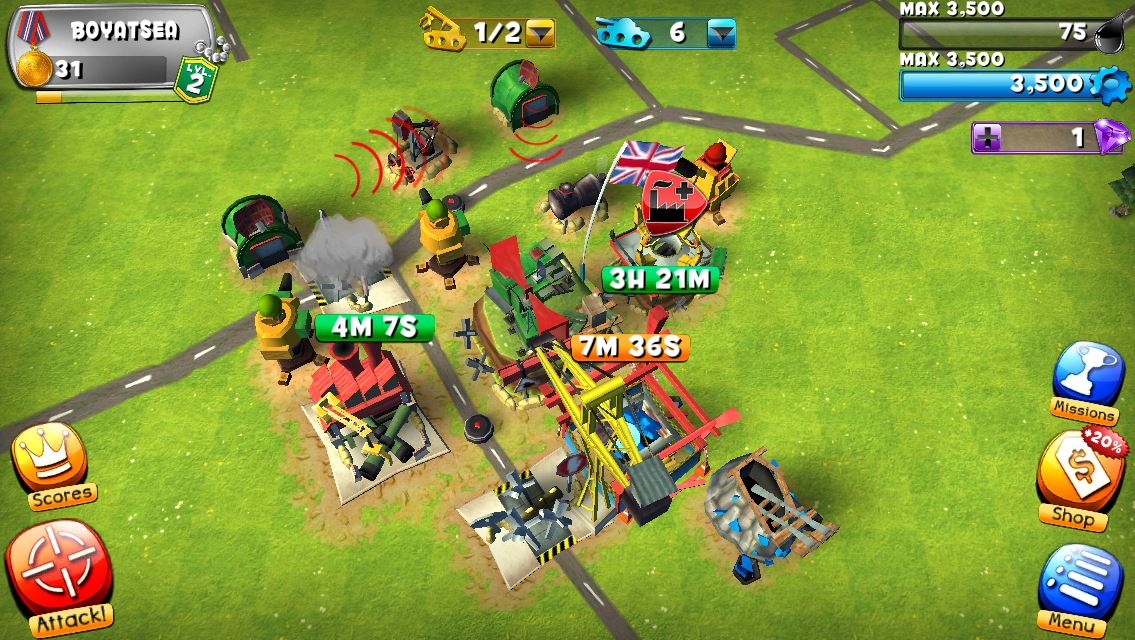 Friendly Fire is a Massively Multiplayer Online Strategy video game by Red Robot Labs. The games let the player train his massive armies, gather resources, and defeat all the enemies to conquer the island. During the battle, the player can take command of his force and takes the right decisions at the right time to win the game. The player can also create different structures such as workshops, markets, and houses and prove himself as the best in the world.…
Are you looking for games like Clash Royale? Battle Beach is an Addictive Mobile Strategy video game that offers similar gameplay to Clash Royale. The games take place in the different stunning beaches where the player can get combat against the powerful enemy creatures using his resources and abilities. During the gameplay, the player can create his own defense, build numbers of buildings, units, train his force and get the battle against the enemy creatures or another player. It also…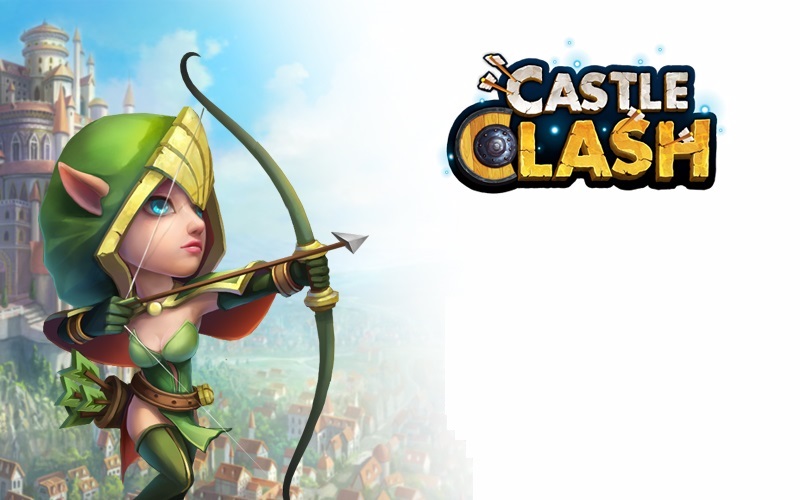 IGG Games produce another MMORTS video game that is the best alternative to the favorite game of Clash of Clans named Castle Clash: Age of Legends that offers an excellent combination of management and city-building. It also allows the players to create their own numbers of resources, train their troops, and battle against the powerful enemy creatures. The player can choose one of many characters that lead the massive force to conquer the world. It also offers a Player versus…
Pocket Fort is another game like Clash Royale that allows the player to use his offensive and defensive skills and immerse himself into the epic game world. The game allows the player to control his legion to command his force, create his own town, gather resources, train his troops and get the attack on enemy creatures in order to expand his areas. It offers the player to play with the other online player and makes alliances together. At the start,…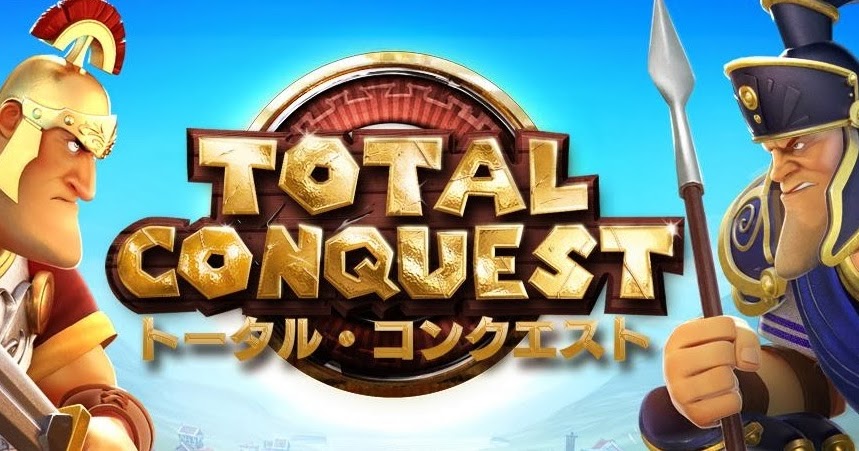 Total Conquest is developed by Gameloft. It is an Adventure-based and Massively Multiplayer Online Real-time Strategy video game that offers an exhilarating and strategic phenomenon of wonder. In this game, the player can govern his kingdom lead his military force, and eliminate a number of enemy creatures. It also allows the player to join the most powerful legion to defeat the enemies. It is an excellent game that offers quite addictive gameplay, fantastic game mechanics, simple controls, and beautiful visual…