Are you feeling bored or fed up from daily routine life? If yes, then don't worry, just download TikTok and enjoy endless categories of entertainment. It is a video-sharing application where people from all over the world share and view their best short clips. Entertainment like music, comedy, dance, fashion, etc. are there for up to fifteen seconds only. Either you want to make slow-mo, reverse, or fast, everything is available for fun and excitement.
To make the platform interesting, users around the world launched lots of songs called TikTok Songs. Its most popular songs are Don't Start Now, Say So, Dance Monkey, and many others. All you need to do is watch that you like, skip what you don't, and within no time, an endless stream of short videos will be on your fingertips.  
TikTok also launched its lite version called "Tiktok Lite" that is quite lightweight and contains all the core features. Here you find no boundary limits for creating videos while watching movies or having tourism just open TikTok, make a video, and share with the best filters.
Read More: Apps Like XVideoStudio – Best Video Editors
Latest News About TikTok
It is the latest tiktok news that the parent company of TikTok known as, ByteDance, has selected Oracle as a new partner to keep the famous video-sharing app on the top. Oracle will be responsible for storing the data of U.S users over the cloud and also compute services about the app. It might be possible that the data gets secured in this way.
After being banned in India and other big countries, in protesting the Tiktok Ban issue, the officials have declared that the threat of stolen information was just a misuse of the International Emergency Economic Powers Act. This platform is not an unusual and extraordinary threat for the countries and their users.
Why People need Tiktok Alternative? Best Video-Sharing Apps
The main reason for searching for similar apps like TikTok is the protection of data and endless video stream in one pack. As TikTok fails in implementing its privacy policies authentically, therefore for the assurance of data security, people demand alternatives to TikTok.
Read More: Alternative Ways To Grow Your Tiktok Followers In 2021 
LIKEE
If you are searching for the best alternative to tiktok, here it is in the form of Likee. Its similarity with tiktok lies as it grants access to you for the creation of lipsync to music and dialogues videos, making short, witty and funny videos.
Addition of stickers, effects like snow motion, reversing the clip, and filters are some of the most interesting features. LIKEE instead of followers have a rank system and you have to access a specific position for being live all the time.
Dubsmash
It will not be bad to say that it is another video-sharing app like tiktok where you can make videos of lipsync of dialogues and music with real-time characters. Everything is similar to other apps like you can add effects, filters, stickers, text, and more to make your videos famous.

After posting your video to the app, you may receive likes, comments, and views. If you are a user of other social platforms, then you can share your funny content over there like Instagram, Snapchat, WhatsApp and more. Yes, of course, for a private post, you can set its privacy.
Chingari
If you are an Indian and worried about the tiktok ban, then no problem here is a solution with a secure and private channel. Chingari offers you to make a wide range of videos such as Trending, Entertainment, Funny, Status Videos, and short Clips as well.
Like other apps, here you have to make a profile and videos will receive likes, views, comments in order to get popularity. Obviously, many users have other accounts so you can share your videos over there. Download the app, add filters, show off your talent, and get extra likes and followers.
Read More: 5 Alternative Ways To Promote Youtube Channel For Free
KWAI
Eating the same apple for the amusement is just like having routine work and results in a boring environment. KWAI, a video making and sharing app, allows you to experience a wide range of video streams, like entertaining, casual, party, music, etc.
Whether you are in a party or a live event and want to make memorable journeys, pick your phone, download KWAI, and let's start. It also features lip-syncing, dubbing features, and short video editor tools like trimming, cutting, and merging. Moreover, you can easily add stickers and text to videos.
FUNIMATE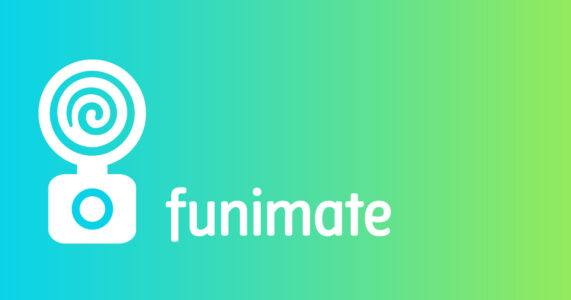 I am sure that FUNIMATE is another similar app like tiktok as Lipsyncing to songs, dramatic dialogues, and funny jokes are the main features of the app. Whether you want a slow-mo or fast initiative videos, everything is available in one pack. Looping of videos is another feature you can experience over there.
As it is still new and has no many users, but once it has too many downloads, in my opinion, talented people can be the star of the era.
VideoShow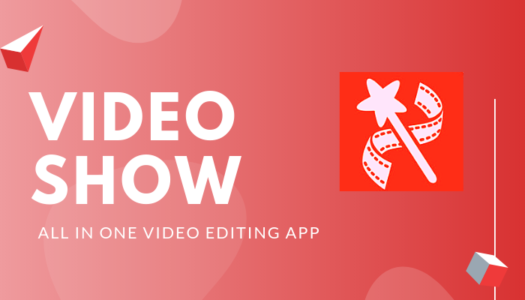 Everything is like tiktok, such as trimming, cutting, slow, reverse, and lip-syncing to music as well as dialogues. Furthermore, here you can pip your favorite image in beautiful themed backgrounds and add filters for a charming personality. Well, sometimes, you need to crop the video effects in order to make it lovely, so don't worry, here you can adjust the aspect ratio of the video.
Adding the names to the videos is the latest trend going on, and you will be over the moon to know that the addition of names and other content over the videos is available in the app.
Read More: Top Apps Like Helo – Best Social Communication Platform
Triller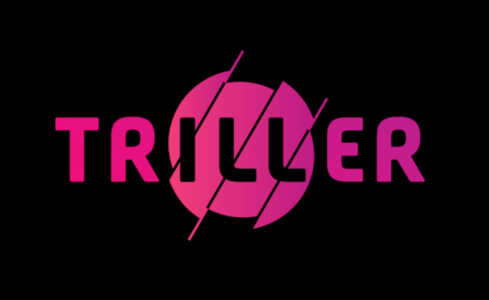 Triller is the best alternative to Tiktok now in these circumstances. Like other video-making apps, it allows you to implement your creative skills into videos and show off your talent. No rocket science, just download the app, create videos, add filters (if required), and post to gain likes and comments.
People want trending tracks just like TikTok, so you can hunt for music to use in your videos directly from the app. Overall, the best video maker after tiktok is comparatively is a thriller, no doubt.
MuStar
If you are in search of a lip-syncing video maker, then MuStar will be the perfect choice for you. It offers almost over 50 effects to rate the video and make it sensational for viewers. Today in the social age, everyone has dozen of accounts over different apps and they want to show off their talents over there, no worries, you can directly share your videos on your official accounts from the app.
Whether you need a birthday video or save memories of a special event, all in one pack is available with over 500 soundtracks by default and you can make the video by adding random sound as well.
Doobido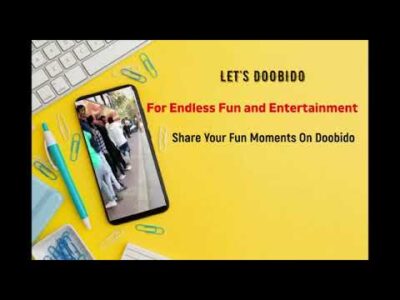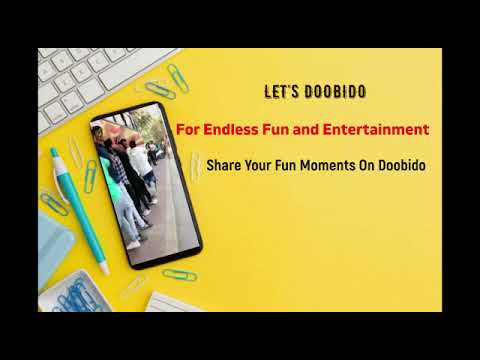 After the tiktok ban in India, the community is in a problem about their social activities as tiktok is one of the fascinating platforms for entertainment. Being developed in India,Doobido features the same working platform like tiktok to make trending and entertaining videos. Its security boundaries and privacy policies are limited to India only and no one can hack the Indian user's data.
Just like other social apps, you can like, comment, share, and follow other users to make them popular. It is a secure platform for videos of different categories, including Romance, Sports, Funny, Comedy, Dance, Music, and Movies.
Read More: Similar Apps to KineMaster – Best Vidoe Editor So Far
Vigo Video
You have come to the right place if you are seeking for a similar app like Tiktok in India. Here you have the option to show your talent by making videos about many categories like comedy, funny, romance, sports, and everything. Similar to other apps, you can add animated stickers and special effects to make your video catchy.
While recording a video, you can remove blemishes, unwanted spots, and tone your skin for an attractive video. Your followers can have live streaming with you on the app where you can share ideas with them in a secure and private platform.
Instagram Reels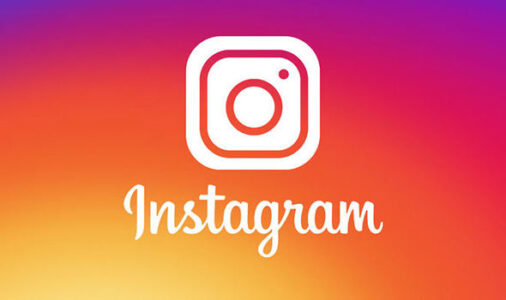 Well, in some aspects, Instagram can be the best alternative to Tiktok and it will not be wrong to say that nowadays, Instagram has gained more popularity than Tiktok due to its interesting features. Tiktok, being released in 2018, becomes the most popular app within two years but over time, Instagram has won every person's heart and everyone prefers it.
Tiktok does not allow you to form a long video, but Insta has offered you with this feature. Instagram offers you to add stories whereas the most popular video-sharing app does not have such a feature. You can tag photos as well videos on IG, but tiktok limits you in this concern.
Conclusion
No doubt Tiktok is the best for video sharing platform. But due to the security violation issues, somehow, it does not have such worth that he had at the start. After being banned in the top class countries, the people have switched to other similar apps that are more secure for them.
Frequently Asked Questions about TikTok
Q1: Are TikTok Aads Legal?
Ans: TikTok ads are a source of promoting your either short or large business over the world. As TikTok has billions of users, so for business advertisement, TikTok ads are the best ones.
As you people know that the best entertaining app is Tiktok so without legal permission, no one can publish any ad. If TikTok grants an authentic license, then you can publish ads. Otherwise, the TikTok privacy policy takes strong action against the rules breaker.
Q2: Can TikTok Track You?
Ans: According to the latest update of January, when you create an account, you directly permit the app to improvise your device data and personal as well such as age, username, social media account information, password, and email, or phone number.
For sure, if you are a user of other social platforms like Facebook, Twitter, Instagram, or Google and share a link or sign up, it may collect information from these social media services that may include your contact lists and information related to these services.
Q3: Why is TikTok Banned?
Ans: The most important reason for the TikTok Ban is the involvement of teenagers, with an estimated 100 million users below 20. Due to national security issues, for example, TikTok was banned in India, and still, no one has direct access to Tiktok through a proper channel. India claimed that tiktok has stolen and transferred the Indian user's data outside the country.
Q4: Is TikTok banned all over the world?
Ans: Being currently one of the top most social networking and entertainment apps, tiktok has been showing negative vibes to some countries, mostly the ones which are against China, such as USA, India, Canada, etc. The main concern they have shown is the breach of data and national security issues. However, so far TikTok has survived the major brunt and is working in many paths of the world.