AppNext is the next-level mobile monetization and app marketing solution that is helping millions of users from all over the world with plenty of valuable stuff. AppNext is an excellent tool that helps you get your apps recommended on Samsung, Oppo, Xiaomi, and 60,000 apps. You can either get the SDK and create a Campaign with just a single click of the button.
It also brings a fine stack of marketing tools for developers to promote their apps and generate new leads, resulting in an increase in downloads and return users. AppNext provides developers with a direct line of communication with brands without the use of intermediaries, lowering their costs dramatically.
Through it, you can grow your business with personalized app recommendations and get your app discovered by top carriers and OEMs. Monetize and exchange while bringing a robust mobile experience. More elaborately, AppNext is the finest tool that recommends global users and publishers with the apps they need throughout their daily mobile usage.
Features
Ad Network
URL Shortener
Monetization
Online Advertising
Email Marketing
Similar to AppNext
AdColony is a mobile video ad company where you can get the biggest brands and apps over. Engage the right audience through engaging and smart ads that spark your imagination and experiences that deliver results for performance advertisers and brands. The latest SDK is available so you can monetize with the genuine ad quality video platform. Programmatic ad buying connects retailers and brand holders with audiences in ways traditional media can't even imagine. AdColony driver quality app installs at scale…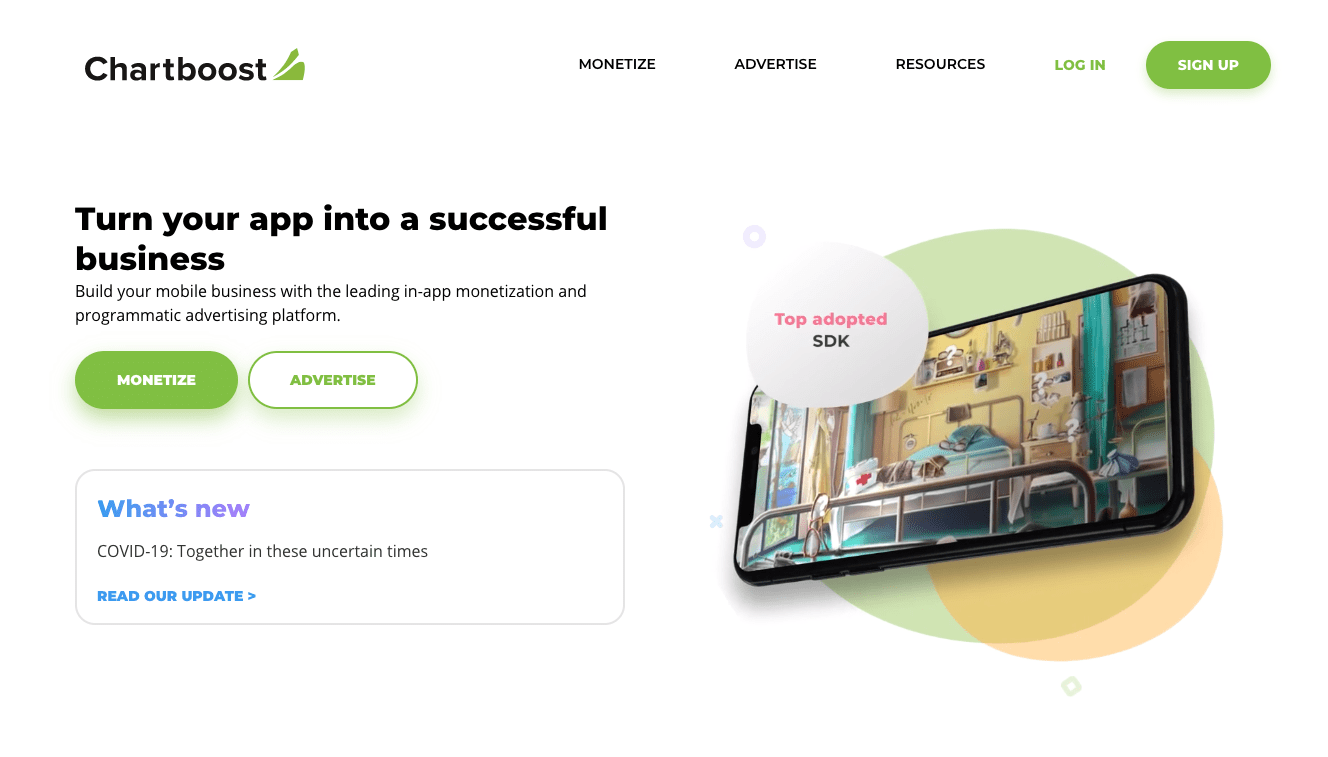 Transform your ads into a successful business while building your mobile businesses with leading programmatic advertising and an in-app monetization platform. It unifies an advertising platform that brings mobile app marketers' premium inventory, audience-based targeting, global scale, and an expert team for running advertising campaigns that sparkle. This efficient in-app programmatic ad and monetization platform empowers developers to earn high CMPs while establishing a link to a highly engaged audience via exquisite ad experiences. Chartboost Alternatives are also available in…
Facebook Audience Network is a magnificent platform that monetizes your mobile game and helps you get paid for your efforts intuitively. Build your business by yourself and let Facebook Audience Network bring growth to it. Increasing the efficiency of the entire workflow, earning real money effortlessly, and better user engagement are some of its flawless functions. Provide a great users experience with exceptional ads that meet all the requirements of your applications. Instantly access multi-vertical demand from millions of meta-advertisers,…
TapResearch is a real-time market intelligence platform that works perfectly on what people feel, what people think, what people want, and what they believe. Actionable insights are available that inform decisions, drive growth and revenue to the business, and measure marketing effectiveness intuitively. Measure the behavior of humans and preferences so that you can make critical decisions with extreme self-assurance. Market Insights, real Brand Insights, and Market Research samples are some of its flashing functions. Take your brand to the…
InMobi is an excellent mobile marketing platform for advertisers and developers to grow their business effectively. InMobi is helping brands and enterprises understand, engage, identify, and acquire consumers while driving real connections. Make confident decisions through informative content from mobile research and data, fuel campaign performance with LC targeting, reach premium in-app audiences programmatically, get the most out of your in-app programmatic spends, etc. It was boosted from SMS-based electronic services to mobile advertising and became probably the first Indian…
AppBrain is bringing the most effortless and best tools for apps and games along with quality functions for making android developers successful. This program is efficient in monetizing, advertising, and analyzing apps on Android. With AppBrain Promote, AppBrain Promote, AppBrain Ranking, AppBrain intelligence, and AppBrain Monetize, you can take your Android app to the next level. You can boost your app's growth with its global audience, pay the best price with a cost-per-install pricing model, and score high retention rates…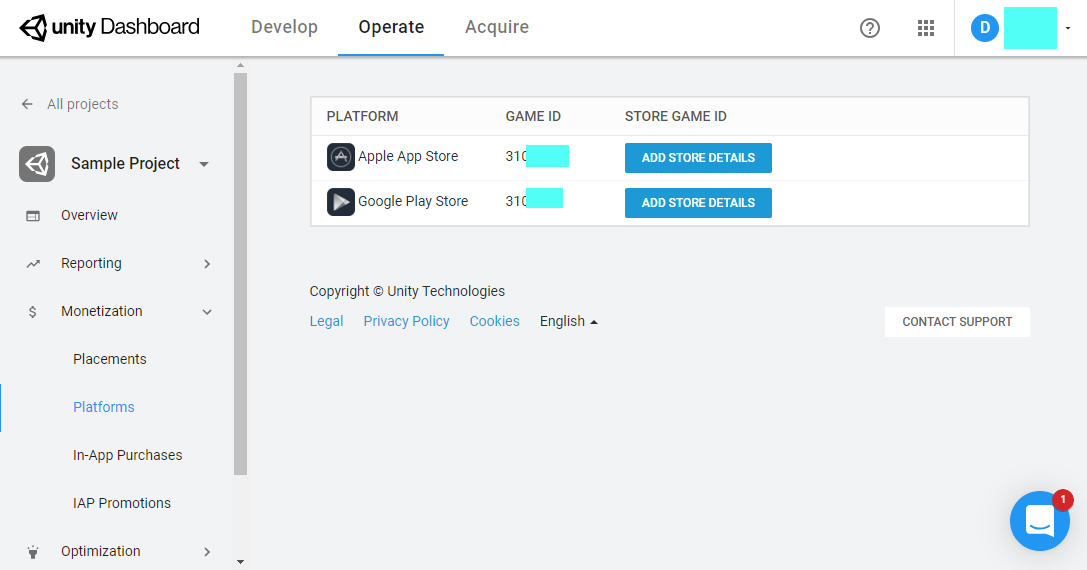 Unity Ads makes it effortless and engaging to grow your game effectively and turn it into a business with Unity ads. By containing all the solutions to help you place and fill ads in your game for the best price and discovering and acquiring the right players to boost the base of your users. It contains solutions for advertisers and publishers, so you can get benefits if you are any of the two. Whether you want to acquire users or…
StartApp is an effective and sleek mobile marketing and audience app for developers and marketers who want to boost their revenue and productivity. This mobile data platform enables brands and organizations to uncover AI-based insights and make better decisions to boost their simple or complex strategies and drive real revenue to it. Having more than 500K integrated applications and 30B software downloads, StartApp is bringing quality features to the market. Maia (Mobile AI Audiences) is an easy-to-use and single-frame platform…
People work hard on online as well as offline projects to make money or earn fame in their field. Your hard work should yield money in a reasonable way and be worth what you want it to be. For such reason, Google AdMob is available that makes earning revenue effortless with in-app ads, powerful and efficient tools, and valuable insights that grow your app business. This is one of the most extensive global ad networks that can fill your ad…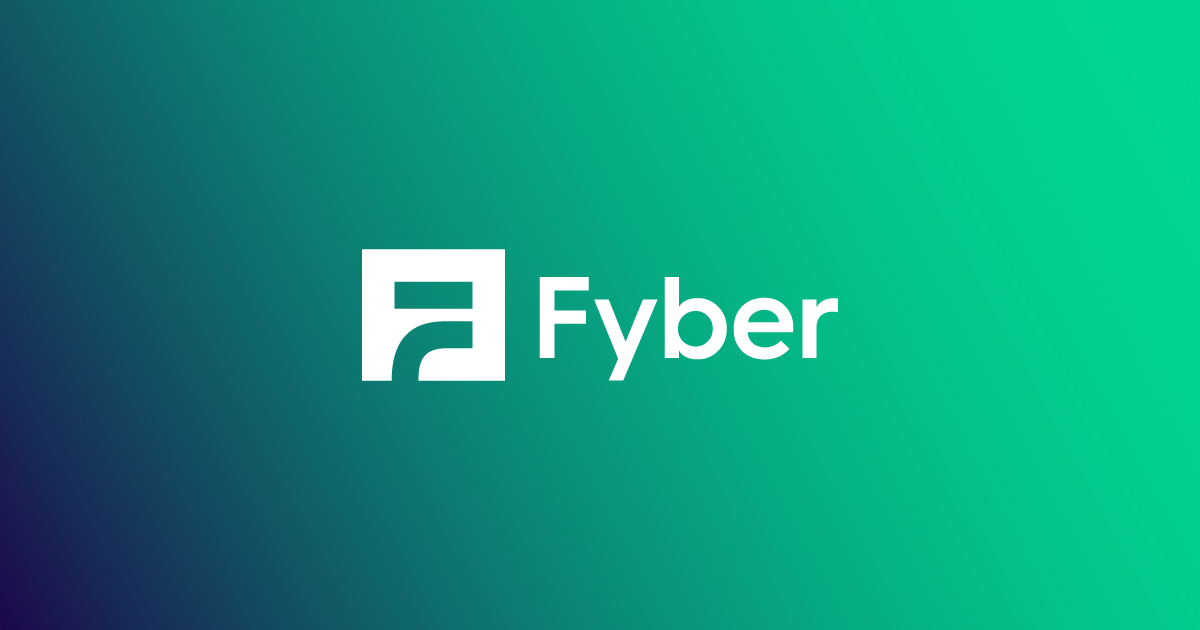 Fyber is a global technology company developing a next-generation monetization platform for global mobile developers and publishers. Fyber - A New Era of App Monetization contains excellent monetization solutions that carry top performance and diversity of demand. High-impact creative experiences and videos for brands are available so you can monetize your app with significant video experiences. This one-stop platform for monetization and growth brings best-in-class video, programmatic UA, a Leading monetization platform, and more are available. You can grow with…
Appodeal is a slice of stack solutions that helps developers and brands to turn their mobile applications and games into revenue-generating assets. Appodeal is one of the most exclusive app monetization solutions through which you can give high-quality, non-intrusive video advertising to your consumers while also improving your app and earning more money. Stack is an ad tech company that provides ad monetization, actionable analytics, user acquisition, and more to scale mobile apps. Bid management automation, creative management automation, better…
MoPub brings a better monetization approach to monetizing mobile apps for all the developers and organizations. Developers of almost all sizes, from indies to largest publishers, are using it to maximize revenue as well as productivity with in-app bidding. It contains a modern and rich ecosystem for consumers, publishers, and advertisers. Advanced features of MAX help enterprises and developers to boost productivity, save countless hours of work, and protect their brand intuitively. Due to an efficient mobile app ecosystem, consumers…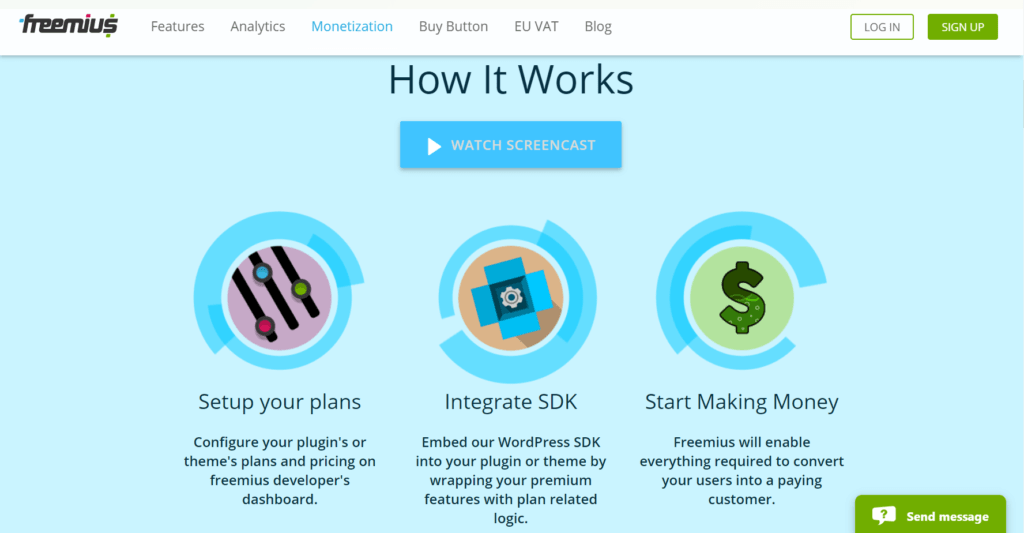 Freemius is a leading standard in selling WordPress plugins and a SaaS engine for selling WordPress themes and plugins. It sets new standards in selling freemium and premium WordPress themes and plugins. Secure checkout, EU VAT, Recurring payments, software licensing, automatic updates, and various other features are available Over its comparison chart, users can follow all its features and compare it with the market competitors, including EDD, WooCommerce, CodeCanyon, ThemeForest, etc. Exclusive plugins and themes, PayPal Gateway, Stripe Gateway, Software…
TapJoy is a mobile advertising and app monetization platform that drives real growth to your apps and games and helps you grow like a pro. Valuable monetization solutions, mobile advertising, and market research platforms drive growth while rewarding mobile users. Deliver personalized experience and make an impact with interactive end cards and rewarded videos. With offerwall and rewarding platform, you can instantly monetize every user and boost retention. Drive ROAS with CPE ads, engage quality uses, and reward video through…
Admitad leverages partnerships at full scale to grow your online profiles and business with up-to-the-mark partnership networks. Admitad carries various significant opportunities for long-term development and partnership. You can get elegant opportunities to develop long-term partnerships, manage your funds, and monetize apps. Grow your business with lasting partnerships to manage and boost the growth of revenue that you are having. Admitad helps you launch a new revenue stream from your e-commerce content and audience, generate revenue on social platforms, and…