An EXIF Editor is a metadata editor for viewing, editing, changing, or deleting some or all of EXIF data that is stored in photographs. This makes it easy to quickly review EXIF details such as camera model, aperture, and exposure, without opening a file in an image editor such as Preview or Pixelmator.
If you are looking for a tool that allows you to modify images right within the photos, you might want to take a look at the AnyExif. It is an all-in-one tool designed for Mac users to do any changes to their photos' Exif data. In this article, we will walk you through AnyExif and its best alternatives in the market.
AnyExif Brief Introduction
AnyExif is an all-in-one professional EXIF editor for Mac. It allows you to edit, modify, and alter EXIF data in your pictures with its many highlighted features. Using AnyExif, you can modify the cameras, locations, exposure time, Exposure iSO Speed, sensitivity Type, and other metadata information that you may not want others to know. As a newly-launched Exif editor, AnyExif has many advanced features for you to explore.
AnyExif Key Features: 
Allows users to view, edit, and modify multiple Exif data
Utilizes a clean, beginner-friendly interface
Includes a single workspace for managing and editing your photos
Enables you to manage many photos or folders in the same window
Has an Add a Flag feature for marking photos
Offers all editing features for free
Never store personal info from users
Overview of AnyExif Functional Tool Bar
ToolBar: Includes all the tools you'll need while altering or displaying EXIF data for photos.
Folder List: this is where you'll get a list of all imported folders.
File List: All files will be displayed in the "File List" section of the application. The photographs you choose are entirely up to you.
Photo Preview: It will provide a preview of the image or photo that you have chosen.
Brief MetaData: In this location, it will display some basic EXIF info.
Map: It will display a map based on the GPS position.
Read More: Engage Your Audience and Boost Conversion with Video
I would recommend using AnyExif Editor for beginners too, since it has a simple-to-use interface, and allows editing data of thousands of images in total. It is a quick and simple way of editing or removing EXIF, IPTC, and XMP metadata of several images at a time.
To edit EXIF data on a Mac, you can also have other choices. Next, we are going to recommend to you some good alternatives to AnyExif. If you want to edit Exif data on your Mac, read our list and find the tool that you like most.
Best Alternatives of AnyExif
1. Photo Meta Edit
Photo Meta Edit is a simple yet powerful metadata editor that offers batch editing, embedding thumbnails into JPEG files, and removing thumbnails from JPEG files. It can be used to edit IPTC Photo Metadata and preset IPTC Creator's contact details.
2. Photos Exif Editor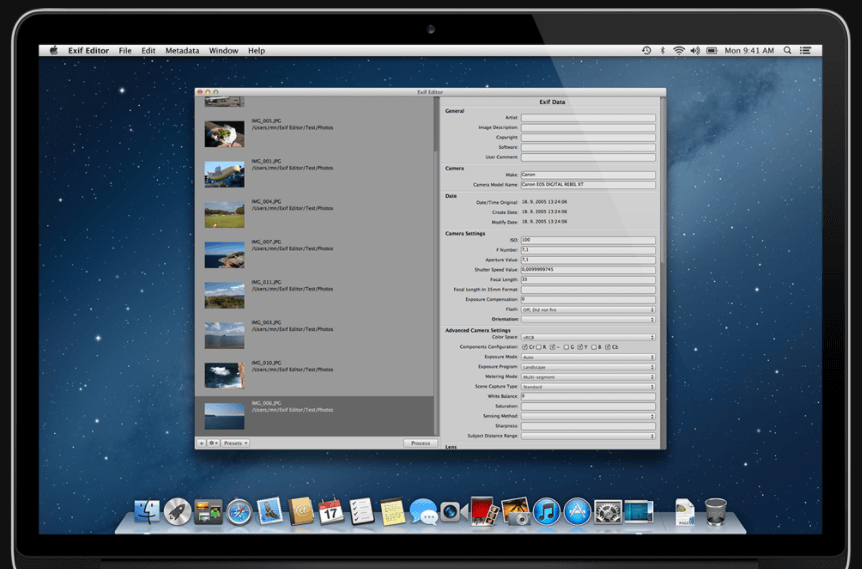 Photos EXIF Editor is developed by Systweak Software. It is an intuitive app that can edit EXIF, IPTC & XMP data of thousands of photos quickly! With it, you can read and writes Exif, GPS, and other metadata info. It supports viewing many image formats, such as Raw. It also enables you to remove Exif from single or multiple photos.
3. AnalogExif
AnalogExif allows you to deal with batch photos at one time. You don't need to view or edit images Exif one by one. It is a reliable and free Exif editor that provides a custom XMP schema for film camera properties such as number, exposure film name, and many more. It is firstly launched on Mac but is now available on Windows PC too.
4. EXIFPurge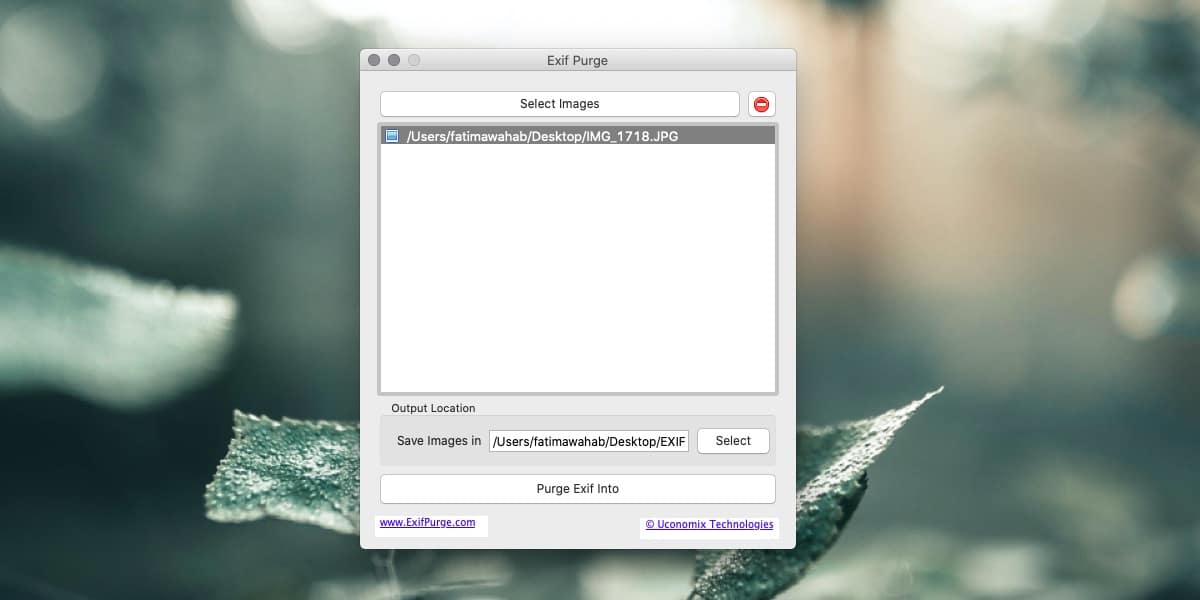 ExifPurge is another Exif editing tool for Mac that allows you to use a USB Pendrive as well. You can remove Exif information from photos with the help of this software with ease. Multiple metadata can be edited or changed by ExifPurge. And it can change Exif data according to your requirements.
5. Metadata Editor
Metadata Editor, available for both Windows and Mac users, can view and edit a variety of metadata. Besides, it also supports customization. You can customize XTools and templates as you wish. Like AnyExif, it also supports batch editing.
So, these are the best EXIF metadata editors for Mac. Using these top-notch photo metadata editors, you can batch EXIF editing and delete all the personal information you can want to share. If you are looking for our suggestion, we recommend using AnyExif as the best image metadata editor that is simple to use and offers batch EXIF editing. To download it, click here. Once you have picked the best one, do let us know in the comments section.
Conclusion
Whether you want to change your picture's copyright information, or you want to remove the location details for enhanced privacy, an EXIF editor is all you need. EXIF editors or EXIF editing tools are used for viewing, modifying, or removing EXIF data found in images. In this article, we have walked you through the best Exif data editor – AnyExif. It lets you edit EXIF information on your Mac in no time at all. It is cost-effective because of many advanced editing features and free service. Or perhaps, you can also pick your likes from AnyExif's best alternatives. If you don't know which tool works for you, take some time to have a try.