Watchfacely is a platform providing a variety of clock faces for your apple Smartwatches, developed by Evandro Hoffmann, Shafiu Hussain, Sharkes Monken in the love of Apple Watches. Watchfacely allows you to discover and download cool faces for your Apple Smart Watch and share watch faces from their most incredible collection.
It provides 100s of faces according to different categories of apps, including Calendar, Weather, messages, Spotify, workout, and many more to promptly track and check out your activities from a watch face. It allows users to customize your watch face and wallpaper that best suits your choice, including motivational quotes, colorful stripes, your flag, Halloween, Christmas, etc.
Watchfacely shop, powered by amazon, provides its users a variety of fabulous accessories, including leather bands, colorful bands, watch accessories, and exciting finds. Users can share their own watch faces in the Watchfacely community, and it will be accessible to the public around the world after the approval of editors.
Features
Free to Use
Watchfacely shop
QR-Code Scanning
Amazing Background
App Tracker Faces
Apps Like Watchfacely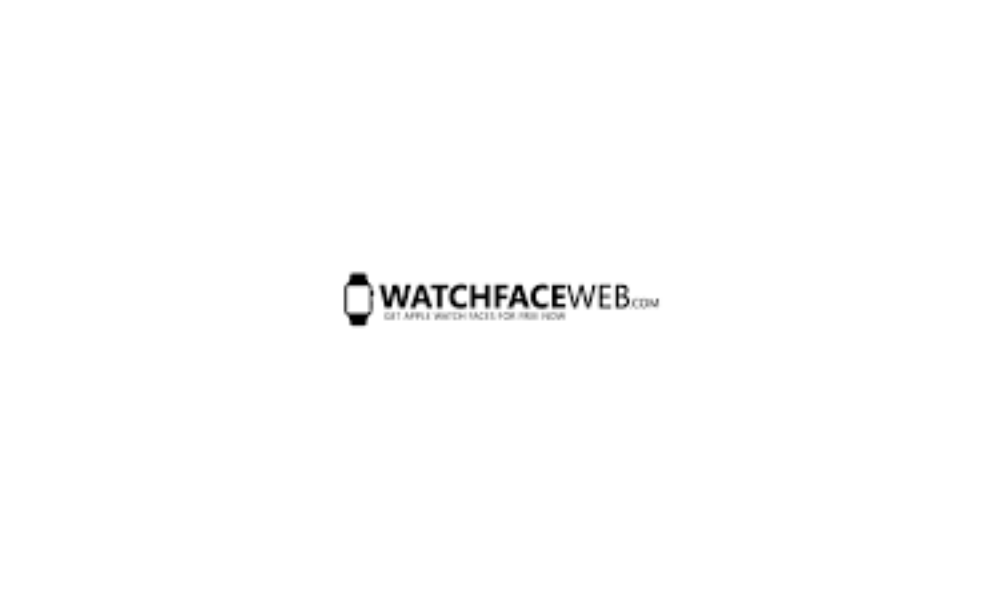 Watchfaceweb is an Apple Watch Face platform that lets its users get and download Apple watch faces for free and explore exciting features. Users can style up their Apple Watch by applying watch faces from their collection of multiple colors, geometric shapes in different colors, fine arts, portraits, cartoon backgrounds, etc. It teaches its users how to set up images in apple watch Background and offers several classic options like a Rolex apple watch face, Jing Face, Classic Hermes, Classic…
Cool Watch Faces lets users download the best Android and MTK VXP watch faces. It allows users to browse and download watch faces by filtering choices based on VXP or Android format, type in the form of digital or analog, and size. It also enables its users to select watch faces for MediaTek Smartwatch and Haylou Smartwatches with multiple elegant and stylish backgrounds, 12 & 24-hour format. It gives the capability to Install Android Clockskin and create and install personalized…
MobyFox is a team of almost 20 employees who provides a vast and fantastic collection of wearing things like watch straps/bands and their exclusive watch faces. MobyFace App 2.0 for iOS devices offers elegant and beautiful watch designs that can be easily installed, customized, and synced with your Apple Smartwatch. MobyFox offers officially licensed smartwatch bands and exclusive Watch Faces. Users can easily unlock and add collections to their MobyFace App and exclusive collections by scanning QR-Code contained in the…
Clockology App comes with practical and interactive watch faces for Mac Desktop, iPhone, iPad, and Apple Watch developed by Clockology, LLC. It  allows them to build their own creative watch faces from scratch with their multi-features and powerful editor. It enables its users to add visuals according to their needs with just one tap. It also supports different layers to add widgets on the dashboard, ranging from Date & Time to Audio/Video to Weather, Activity & Health to battery indicators.…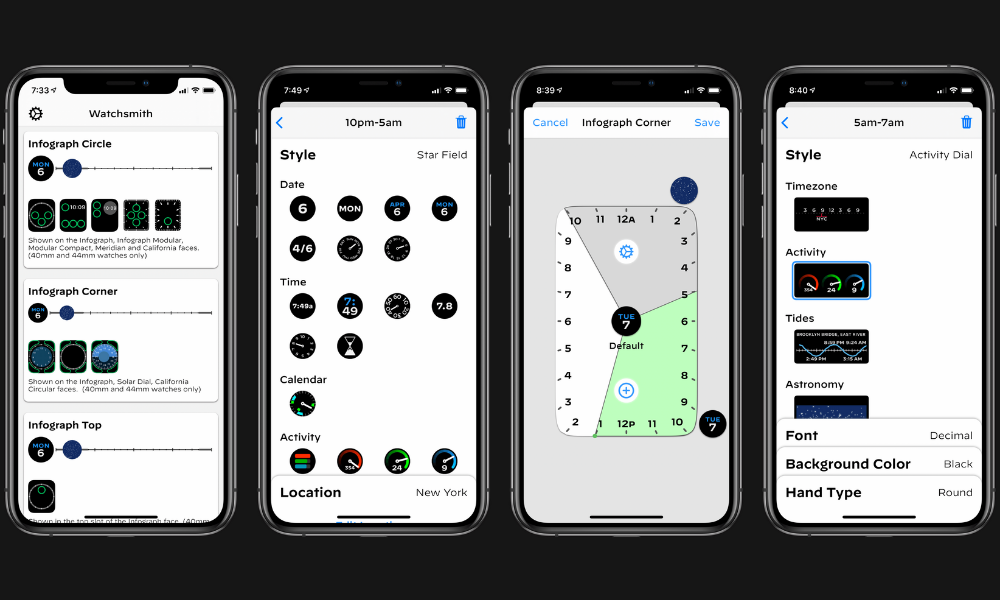 Watchsmith is an application for apple users developed by DavidSmith, Cross Forward Consulting, LLC, with a comprehensive library of code and tools to make a reliable solution for the extra-ordinary engagement of users. It provides unlimited complications and gives users authority and control to customize style and appearance with different complications of a photo, color, font, location, and more. Among many apps offering watch faces, Watchsmith offers Time-based triggers that allow users to define their schedule dynamically; you don't need…
Thermo Watch Face by HuskyDEV is a free app that is fully compatible with all Android wear watches offers an extensive catalog of the best backgrounds, indicators, ambient modes, and different displays. It gives users the ability to set background wallpaper with different colors and gradients and sync it with temperature, i.e., automatic change in color when temperature increases or decreases. It integrates with multiple apps and allows you to customize it according to your needs and preferences. One of…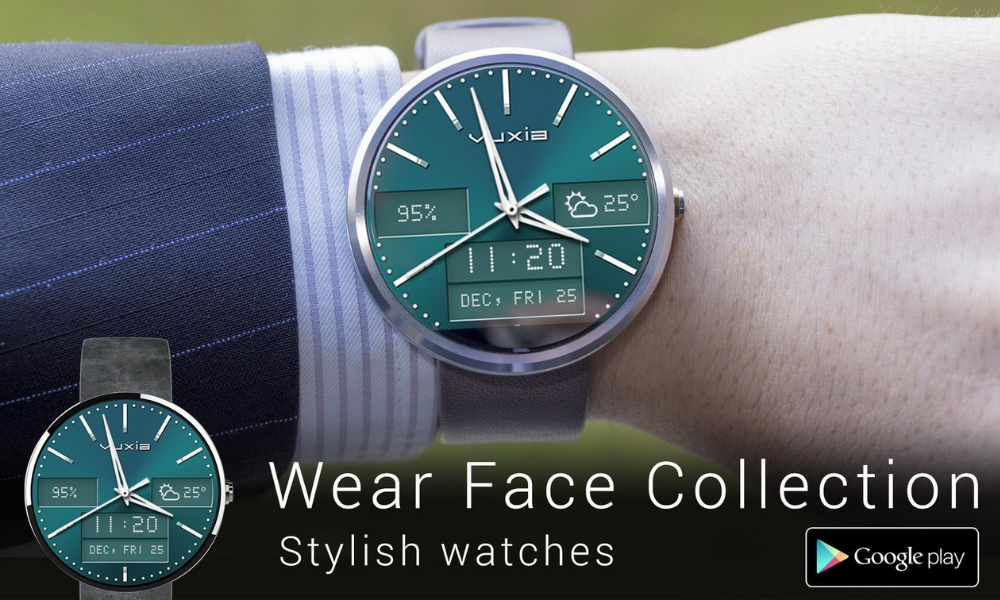 Wear Face Collection HD is a free application for Android wear a watch by vuxia, provides High Definition quality watch faces for a more interactive and beautiful experience. Users can add a widget of many apps like weather forecast, battery life, dual time zone, date, and much more through the clock faces. This collection has more than 50 HD themes for analog and digital watches, e.g., classic, casual, stylish, functional with no compression, and ready for high-density screens. There is…
Facer is the largest-ever and most popular platform with over 30,000+ designers, and 200,000+ watch faces supporting many Operating Systems, including Android, Tizen, and Apple Watches. Facer offers Thousands of FREE watch faces and enables users to style and customize their watch faces the way they want. It allows users to track activities of every app (workout, footsteps, Calendar, heart rate, Weather, temperature) you're using on your wrist by customizing watch faces. It enables to change the wallpaper from their…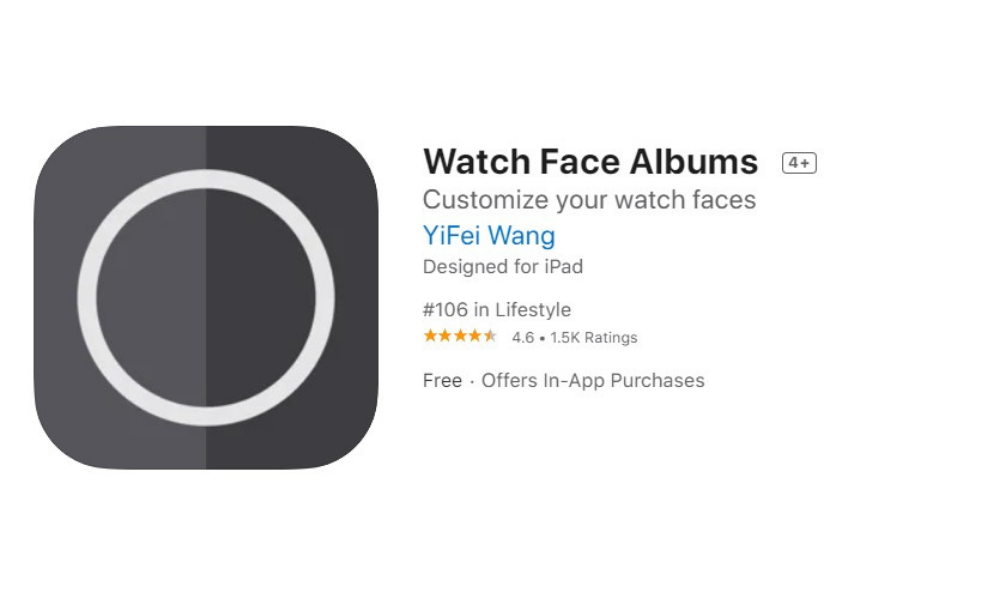 Watch Face Albums is a free app for the Apple platform developed by YiFei Wang that provides a wide array of images for your wearOS to customize your wristwatch experience. It gives users a massive collection of cool and beautiful wallpapers to download and apply to their smartwatches. Watch Face Albums comes with 100+ watch faces and allows users to download the album and sync it with your Apple Watch to get a more uniform and personalized environment. All the…