Content Continues After Ad
War of Rafts: Crazy Sea Battle is a free Arcade game developed by CASUAL AZUR GAMES. It is an Epic Royale battle game set in the ocean. The game has an intuitive interference just spread your territory, develop a team, travel the ocean in search of your fleet parts, and defeat all your rivals. From lifebuoys, pick up stickman to increase the number of your team and then fight.
Moreover, you will assemble a defensive tower, collect an extra engine, and many other objects to increase your power of defending and attacking. Enjoy interesting gameplay, colorful graphics, and epic sea battles.
Content Continues After Ad
Features
Free Arcade game
Epic royale battle
Intuitive interference
Collect objects
Interesting Gameplay
Colorful Graphics
Epic sea battles
Similar to War of Rafts: Crazy Sea Battle
Solar Smash is a free Simulation, Destructive, and Strategy based game developed by Paradyme Games. This game offers you to destroy planets and wipe out their entire population. At the start of the game, you will encounter a planet (Earth or any other planet), and you will be equipped with missiles, laser beams, black holes, solar radiations falling against other planets, and more. Moreover, the game becomes more impressive with the 3D realistic design of the solar system. You can…
Grow Empire: Rome is a free War Strategy based game developed by Games Station Studio. Grow your powerful Empire, command your warriors to defend your city from rivals, and attack rivals with many powerful weapons, war elephants, arrows, and fire. Expand your empire from Europe to Africa through war and acquire Gold, Gems, Cards, and Potion. With multiple modes and levels, you can improve your archer shills. Moreover, there will be more than 120 Cities to overcome, more than 35…
Content Continues After Ad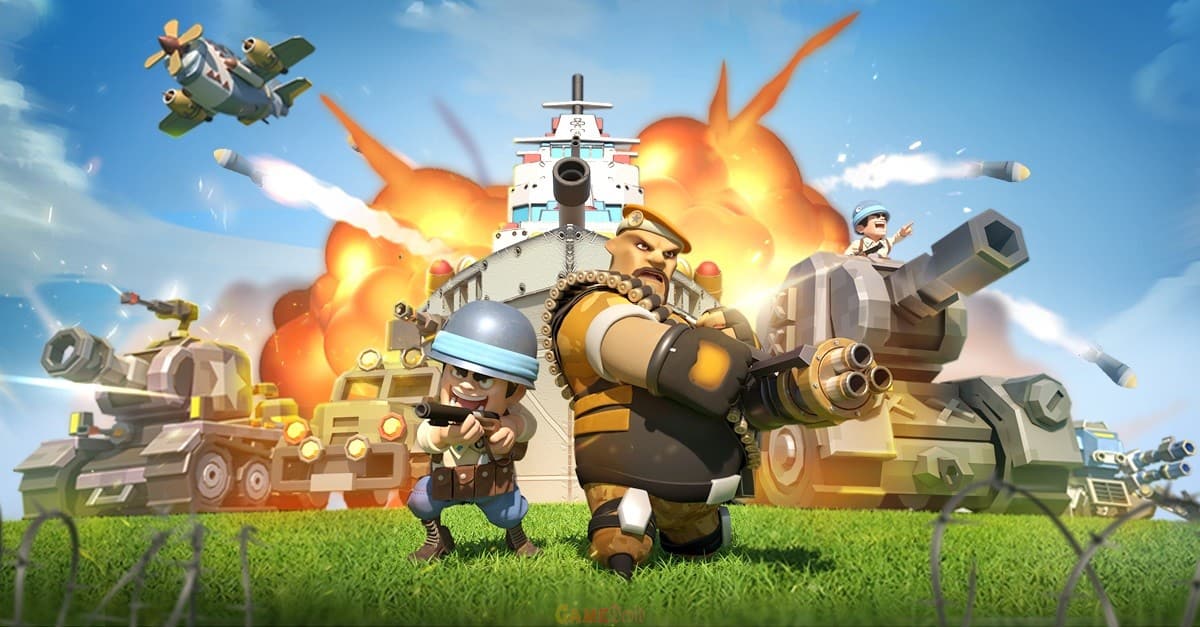 Content Continues After Ad
Top War: Battle Game is a free Strategy War-based game developed by Topwar Studio. In this game, refugees are scattered on the earth and the world is hopeless. Act like a fearless and strongest commander and struggle against your rivals across the world. Attack the land of your rivals with different Weapons and powerful Vehicles, gather their resources and defend your land with unity. Furthermore, you can train your troops in a beautiful build base, improve your strength, and liberate…
Microcosmum: survival of cells is a free Role-playing, Action, Simulation, Casual, and Real-time Strategic game developed by Satur Entertainment. Play in the exciting and wonderful world of microorganisms and be tactical for victory. The main goal of the game is to attack and capture all other microorganisms with your many micro-cells. Freedom of control will allow you to make a large number of different strategic moves. Furthermore, in Microcosmum: survival of cells there are 72 amazing Levels, multiple Modes, different…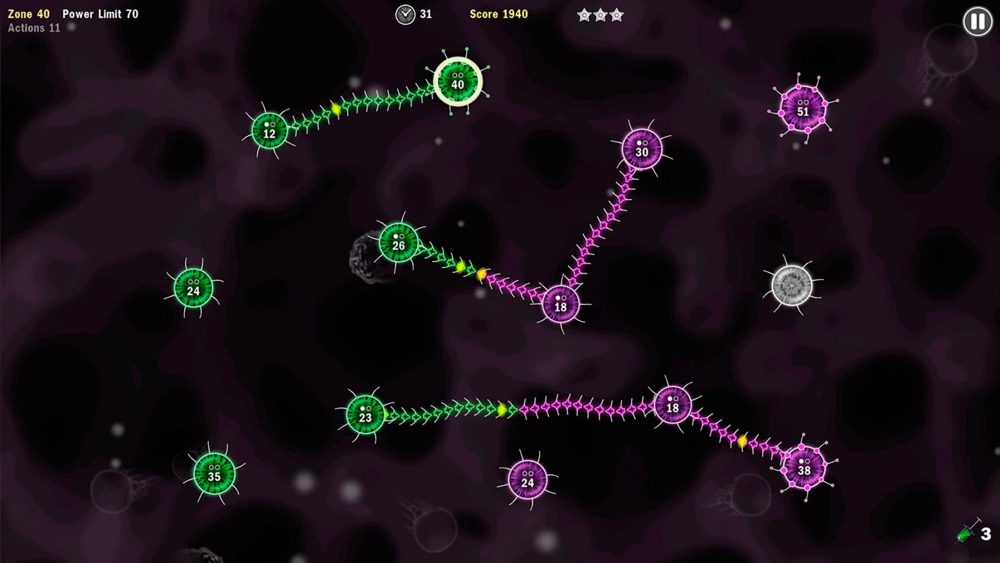 Tentacle Wars is a free Single-player Strategic game. Enter the world of Micro-cells, DNA, and Neurons to control antibody cells and save another cell from extinction. Treat the body by taking the enemy cell, and connecting a line between the antibody (green) and the rival cell (red). It will initiate DNA tentacles that release energy from the cell of the enemy and eventually outrun them. By cutting tentacles, you can monitor your boost and energy supply. Moreover, the player will…
Auralux is a Puzzle and Strategy game for free developed by War Drum Studios. It is an abstract and easy real-time tactic game in which you will command your unit and held other units to become stronger. You and your challenger start the game with equal resources and will not get any anxiety immediately anywhere. The only way to win is through smart tactics. Auralux includes a slow, floating feel, and minimal animated graphics. It is specially designed for mental…
Cell Expansion is a free Cellular Strategy game developed by mobirix. This game is very simply developed for you, just follow a variety of strategies like defending your cell, attacking the rival cell, and healing your cell of yours. You must protect cells from rival attacks and then retaliate to control enemy cells. Attack the enemy cell with simple lines and can move more tents. Furthermore, you will be helped by many supportive items like Capsules, Injection, and Diamonds. It…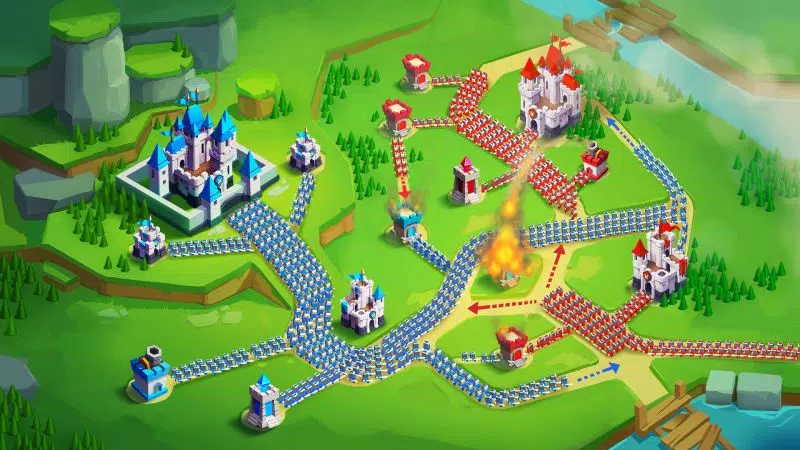 Tower Clash is a free Real-time PvP Tower Strategy war game developed by Fastone Games HK. Start expanding your territory and compete with millions of online players. Make a strategy, take your army, choose the best route, and capture the Tower of Master. You can improve your war strategy and timing of tower attacking as well as your game journey. Moreover, in Tower Clash you can compete in multiple Modes, Champion Leagues, and different Areas. Play in different Maps with…
Island War is a free Online Strategy based war game developed by Fastone Games HK. In this addictive game, you can fully command your whole army to conquer the world on many different battlefields. Your mission is to get as many islands as possible by defending your team and attacking rivals with your tactics. Your troop will fight the rival force directly and always those team will win who has strong defensive level and attacking power. Battle against your enemies…
Art of War: Legions is a free Strategy war-based game developed by Fastone Games HK. The game lets you fully command your tiny army in a spectacular battle. Enjoy and play multiple Modes and exciting Levels to get amazing rewards. Play with a simple interference, just make your strategy, divide your team, and use different equipment like a Sword, Hammer, and Arrows to destroy your rivals. Moreover, it gives you different Battlefields, Heroes, Weapons, and multiple Areas to choose from.…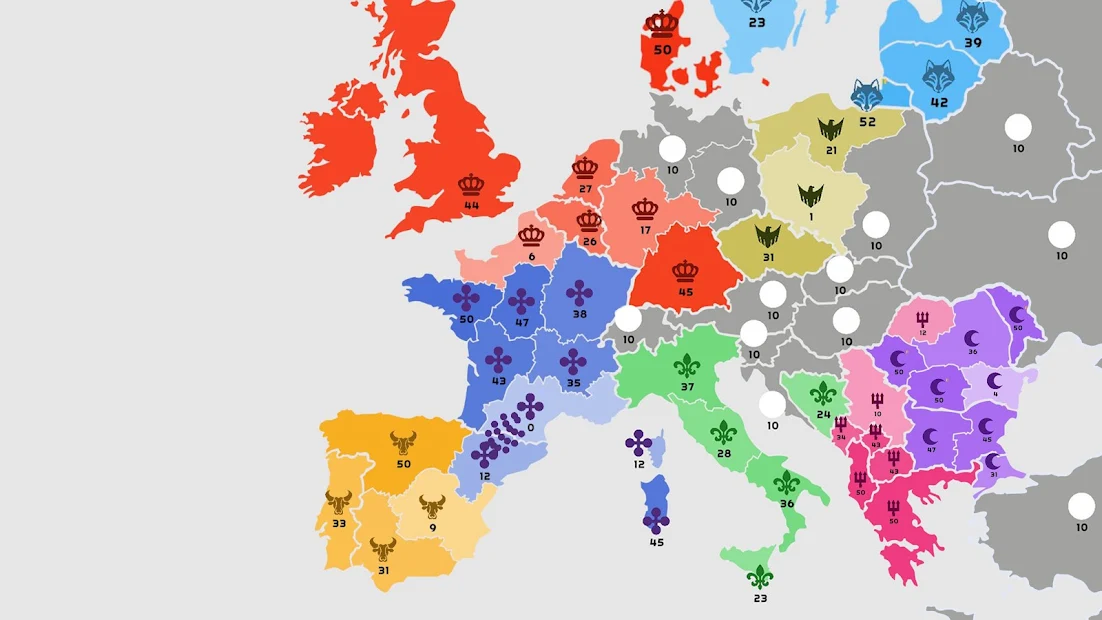 State.io - Conquer the World is a free Online, Offline, and War Strategy game developed by CASUAL AZUR GAMES. Command your army of dots and be tactical and logical to challenge rivals of other countries. Play this epic battle game and solve different puzzles to capture interesting Countries, Territories, and different States. Defend your Country, invade enemy land, and destroy or block your rival's tower. This game demands strategy, not power so use your brain sharpness to prove that you…