Wallpaper Engine comes with a robust editor for turning static pics into stunningly made multifaceted animated sceneries. An easy-to-use editor that even you can use if you don't have that prior knowledge of editing. Even Noob editors use this platform with damn ease and get things done while having all the valuable features. This elegant wallpaper animated tool brings extreme level customization.
You can use pre-built as well as free community-made assets and effects over this wallpaper editor to instantly animate your wallpapers. You can make individual/unique configurable with a few clicks.
Users can also use its SceneScript language to code custom logic into the elements of wallpapers. Wallpaper Engine is also available on Steam and you can also get the how-to video from its official site and get an overview of the core features.
Features
Ready-to-use assets
User customization
SceneScript functionality
Editor for Practice System
Alternatives to Wallpaper Engine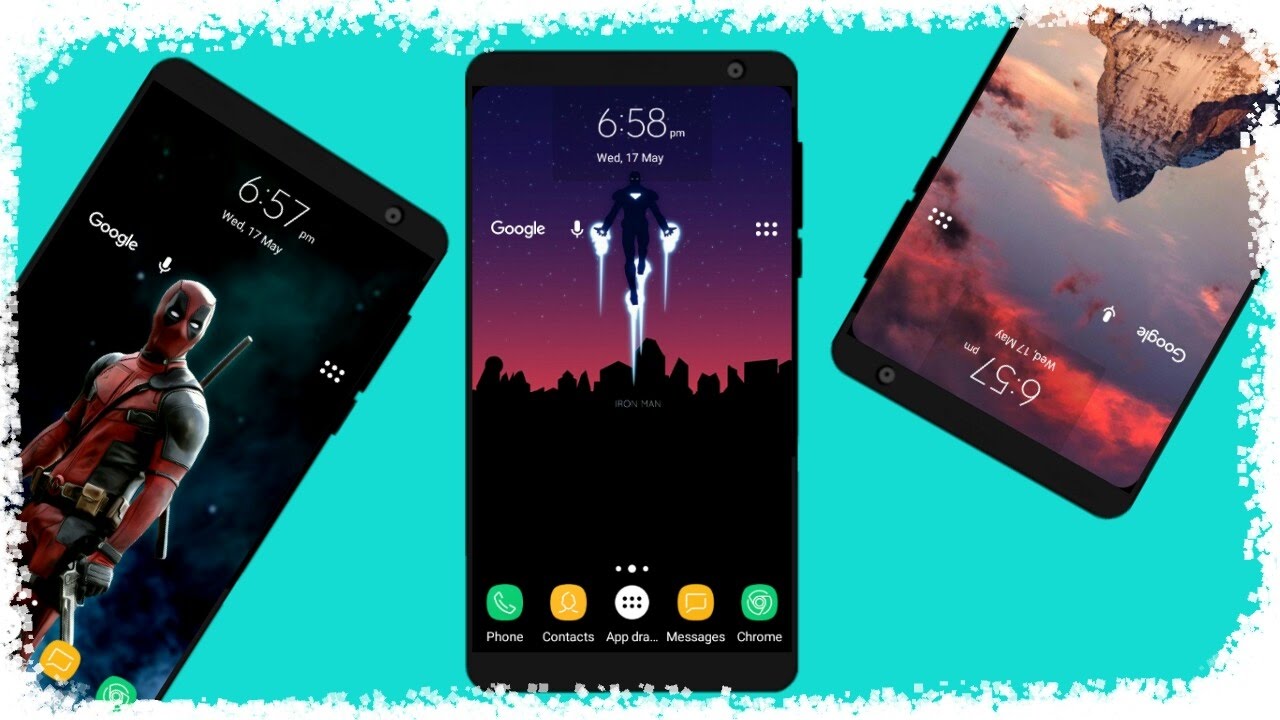 4K Wallpapers - Auto Wallpaper Changer app contains thousands of free HD wallpapers and amazing backgrounds. You can choose between full HD and 4K versions of wallpapers to save for your mobile phones and tablets. It contains some amazing categories including Abstract, Animals, Aircraft, Cars and Motorcycle, Airplanes, Bokeh, Video Games, Nature, Space, Galaxy, Anime, Celebrities, Fantasy, and various others. 4K Wallpapers is a simple, sleek, and fast wallpaper changer that helps you give real beauty to your wallpapers. It…
Kappboom - Live Wallpapers App is a stunning wallpapers app that comes with a stack of more than 200,000 cool and beautiful wallpapers right at your fingertips. These wallpapers are carefully curated for users who always want exclusive wallpapers over their phones and desktops. It is a memory-optimized, fast, and smooth wallpaper app that brings HD wallpapers right on the palm of your hands. You can send any wallpaper to your watch list and watch then by tapping on the…
A tremendous platform that contains a massive collection of 3D live wallpapers, gif wallpapers, video wallpapers, 4K wallpapers, and so much more. You can enjoy finding the most amazing 4K wallpapers includes Nature, Super, Heroes, Love, Nature, and so much more. You can change the wallpapers automatically and set a loop of your most likely wallpapers. You can use your videos as live wallpapers and set them over your desktops and Android devices.   WALLOOP is optimized for Super Amoled,…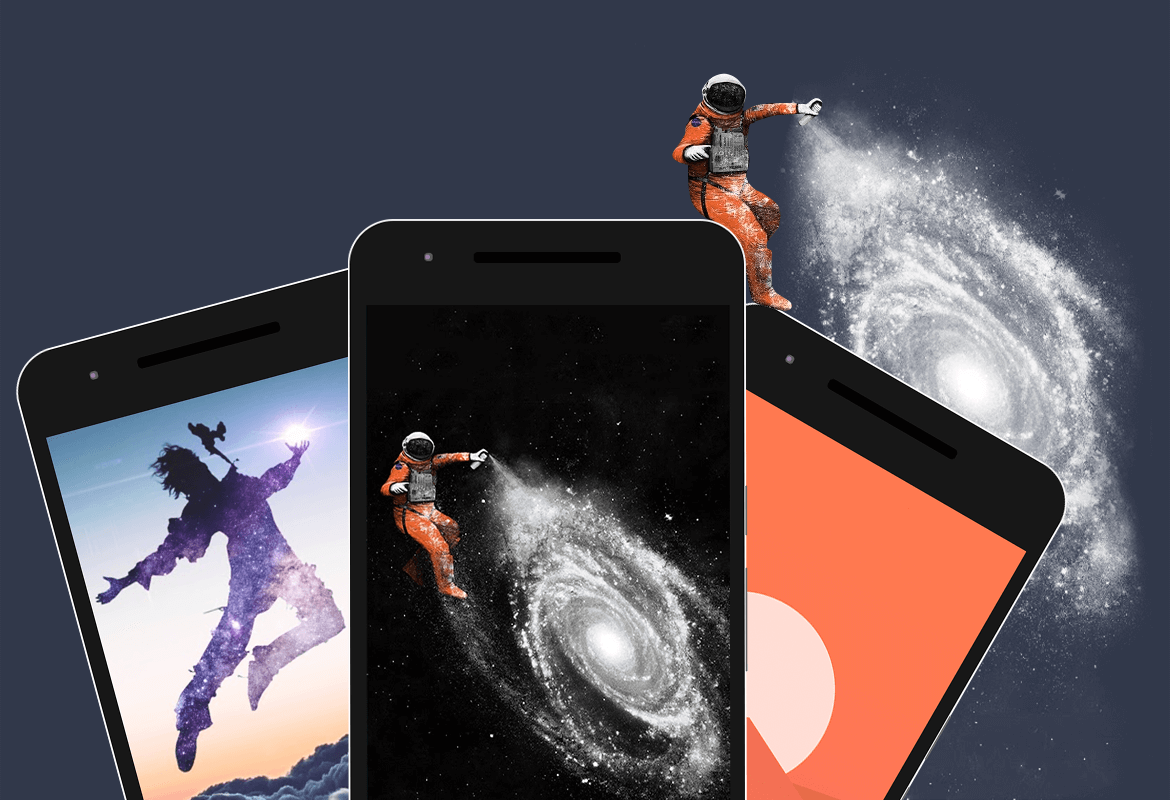 Looking for some exceptional 4K wallpaper, free HD wallpapers, amazing HD backgrounds, or ultra-HD wallpapers, then Walli is here for you. Walli is a gorgeous platform that brings hundreds or thousands of amazing wallpapers to boost the look of your cell phones. It makes sure that you always have a cool HD background or wallpaper at hand. It brings one of the most inspiring and beautiful wallpapers to make you happy and your phone looks cute. Walli - 4K, HD…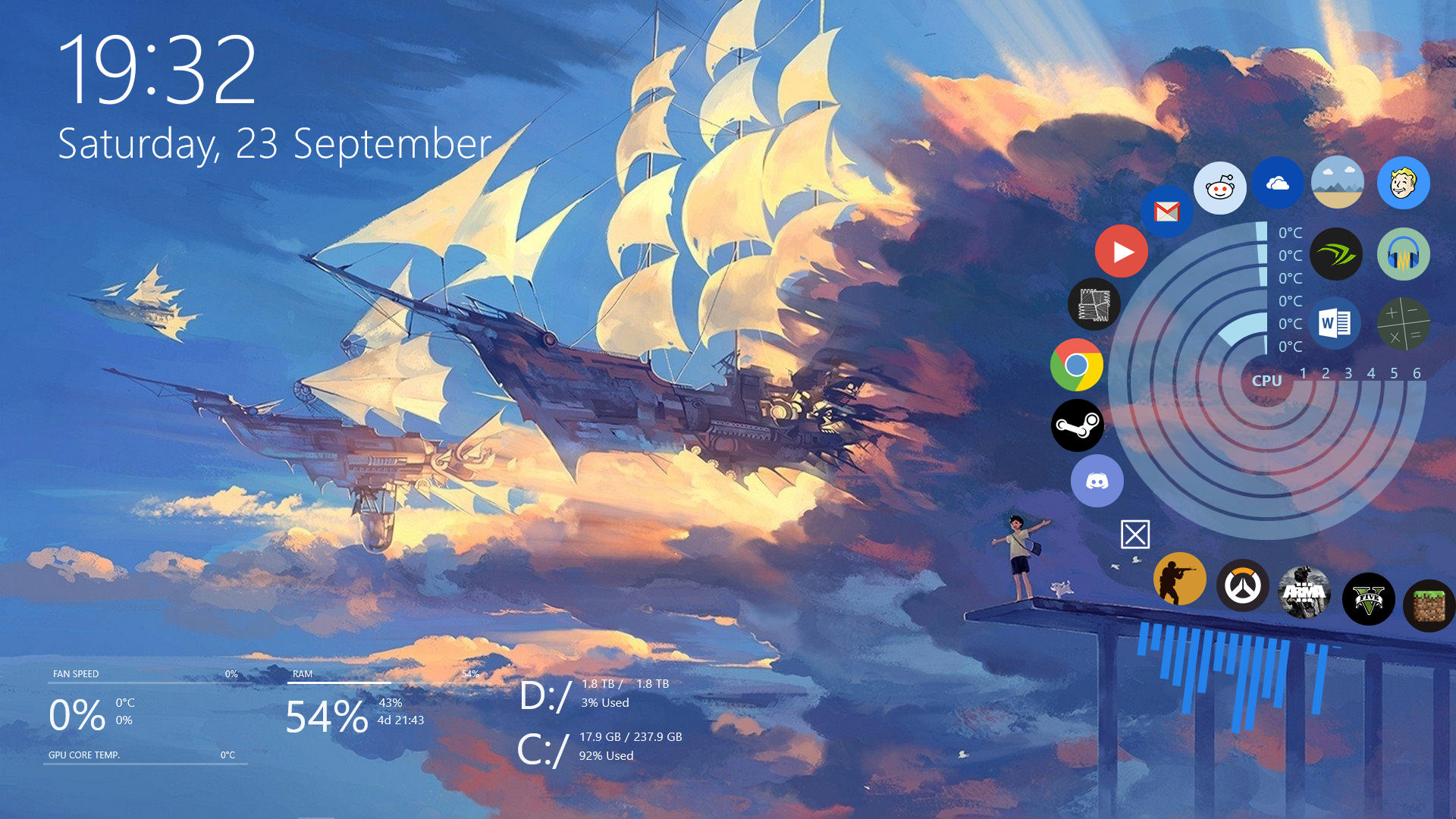 A stunning desktop customization utility that enables its global users to display customization skins on your PC and laptops from hardware usage meters to fully functional audio. Rainmeter - Desktop Customization Tool is open-source and free software distributed free of charge under the GNU GPL v2 license. It comes with a few simple starter skins, but the biggest part of the community are skins that you download. Rainmeter Skins- Desktop Customization Tool app uses very little resource from hardware and…
GoodPaper Wallpapers is one of the sleekest platforms to download free or probably the best wallpapers to your cell phones in high quality. It brings HD wallpapers of all your most likely artists, games, themes, phrases, heroes, and more. You can either save them over your devices or set them as your background. You can change the wallpaper with a single touch over your smartphones.   It keeps on adding awesome backgrounds added on a daily basis. You can visit…
A robust live wallpaper engine that brings the best stack of customizable animated wallpapers for your desktops. RainWallpaper is a stunning platform that brings an exclusive stack of 2D and 3D animations, videos, and websites with mouse interaction and exclusive effects. You can enjoy downloading live wallpapers through the in-built online gallery with a single click. It aims to deliver an entertaining experience using a few system resources. RainWallpaper is available on Steam and contains various options to tweak quality…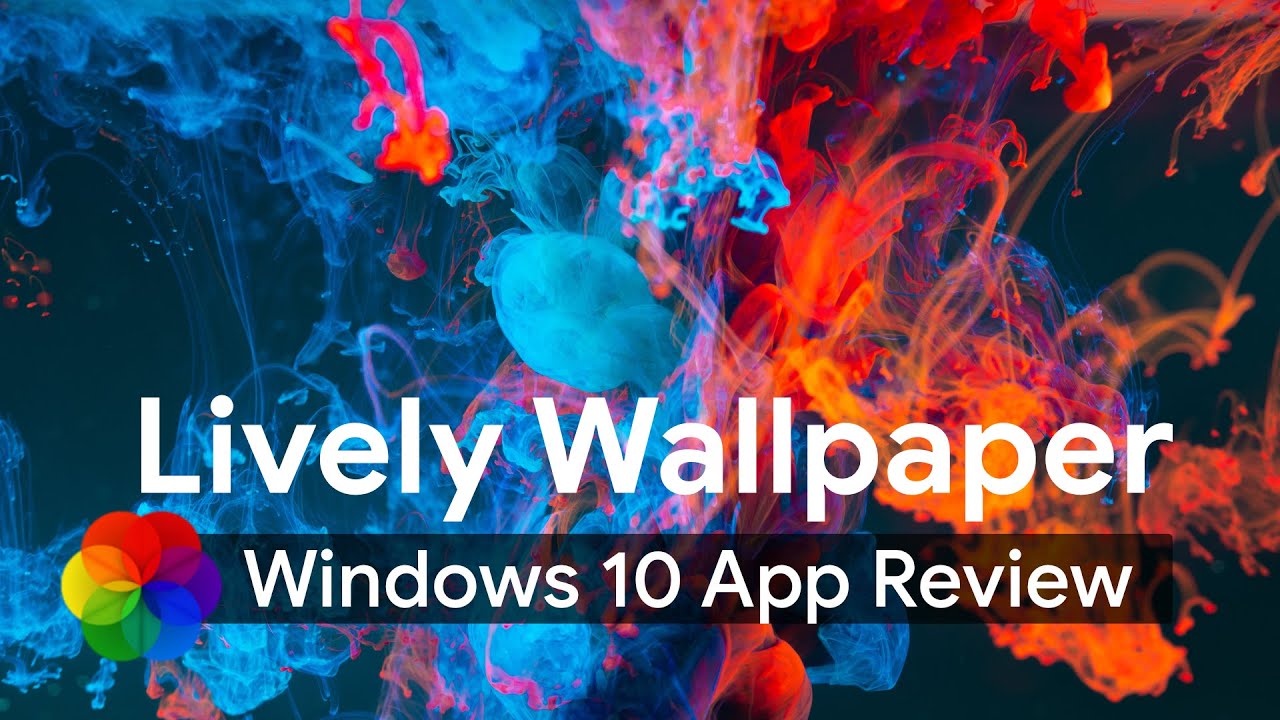 Free and open-source software for animated desktop wallpapers that enhance the beauty of your desktops and mobile phones while providing unique desktops. A FOSS project that brings loads of amazing features and functionalities right on the palm of your hands. Wallpaper playback pauses whenever the user is using an app or playing any game. Lively Wallpaper support multiple monitors, ultrawide aspect rations, HiDPI resolutions, and so much more. Users can use interactive and dynamic webpages, audio visualizers, and 3D applications…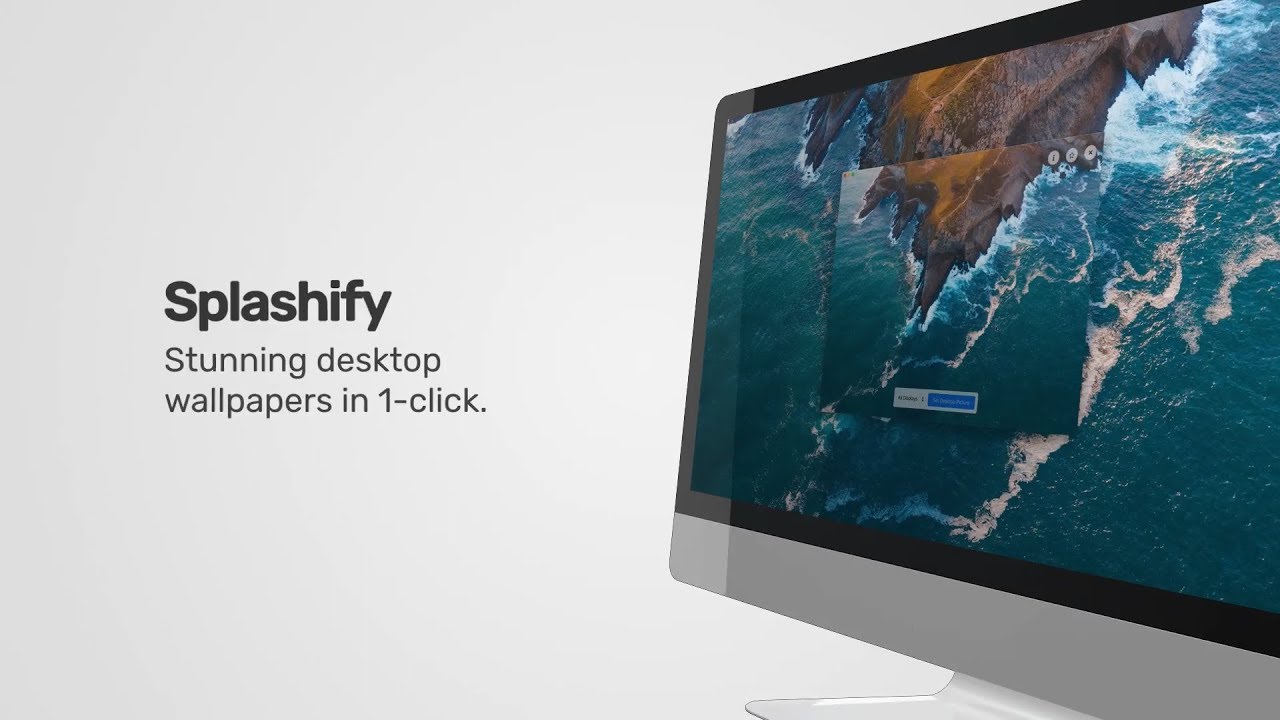 Splashify contains stunning desktop wallpapers with a single click of a button. You can enjoy choosing from more than 500K outstanding photos taken by awesome photographers from around the world. It enables you to set these amazing wallpapers as the desktops for your mobile phones, tablets, and PCs with a single click. It helps you choose from a vast selection of hi-res, royalty-free pics with over 30K new photos added each month. You can save your most likely desktops wallpapers…