Content Continues After Ad
Viewaide is a desktop break reminder application developed by Arthur and Andrew that enables you to prevent eye-related and stress-related problems like Repetitive Strain Injury (RSI) and Computer Vision Syndrome (CVS). Viewaide smartly analyzes each user's requirements and creates a personalized and Customizable workflow according to the users' needs. Viewaide shows notifications with optional messages reminding you to take breaks when your eyes are in danger and stress.
Furthermore, you can check statistics, get reports of each activity, and collect information every week, hour, or at specified intervals.
Content Continues After Ad
Features
Break Reminder
Personalized Approach
Real-time Notifications
Get Reports
Check Statistics
Similar to Viewaide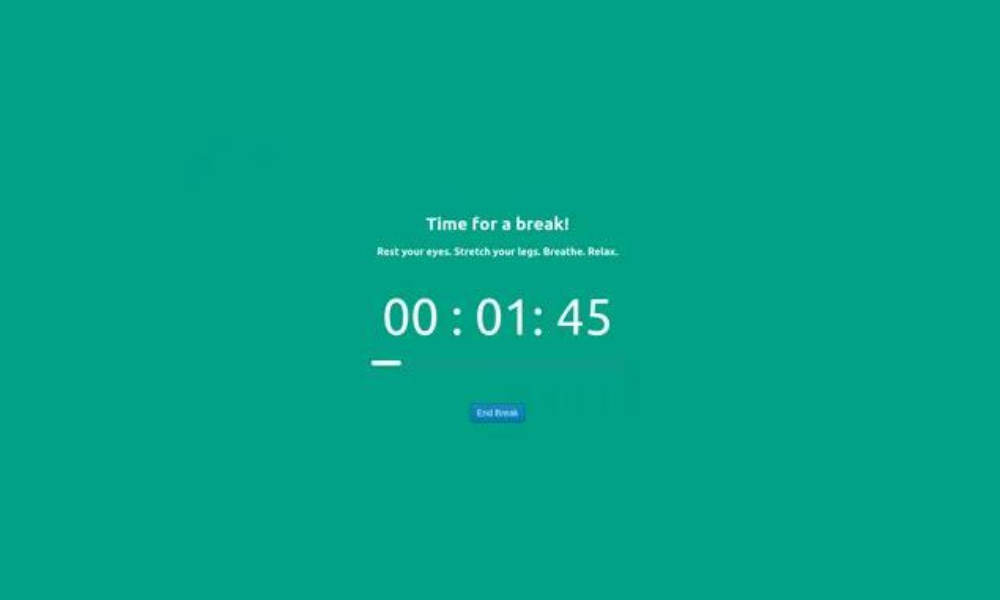 BreakTimer is a cross-platform break reminder application developed by Tom Watson that enables you to drink coffee and relax your eyes, muscles, fingers, wrists, and backbone. Using BreakTimer, you can set how many times you want to get notifications in a day, the interval of each break, colors, and messages. Furthermore, you can configure your working hours and the time when you want to get break reminders, alerts before the break, and skip if you're busy with meaningful work. It…
Eyes' Thanks is a break reminder tool that resides in your system tray and regularly reminds you to take tiny, micro or long breaks and protect your eyes. It displays you full-screen background images of your choice or a reminder message that motivate you towards a pause. You can customize your settings, set specified intervals, and postpone or cancel your break if you don't want to interrupt your work. Eyes' Thanks comes with a multi-monitor support system; you can customize…
Content Continues After Ad
Content Continues After Ad
RSIBreak is a break reminder application that helps you take care of your eye, backbone, or wrist and regularly reminds you to take short breaks during work hours. And all these breaks prevent you from diseases such as Repetitive Strain Injury caused by continuous use of mouse and laptop. Furthermore, it shows you images from your collection, slideshows, or locks your screen to inform you that it's break time. You can customize your interval settings or postpone the break if…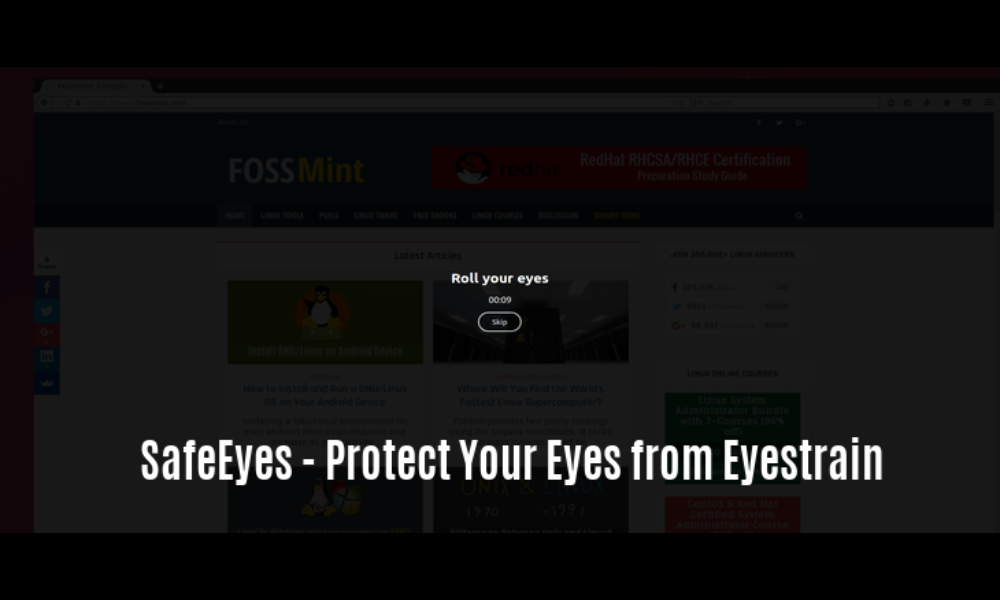 A similar application like EyeLeo & Stretchly, SafeEyes, is an open-source break reminder application for Linux users that helps you to prevent Repetitive Strain Injury (RSI). It shows you break notifications that remind you to take a rest, do some exercise, and relax your eyes. A strict mode or skip break mode prevents computer addictors not to skipping or postponing the break and doing some rest. It displays you text notifications that a break is coming and an audio alarming…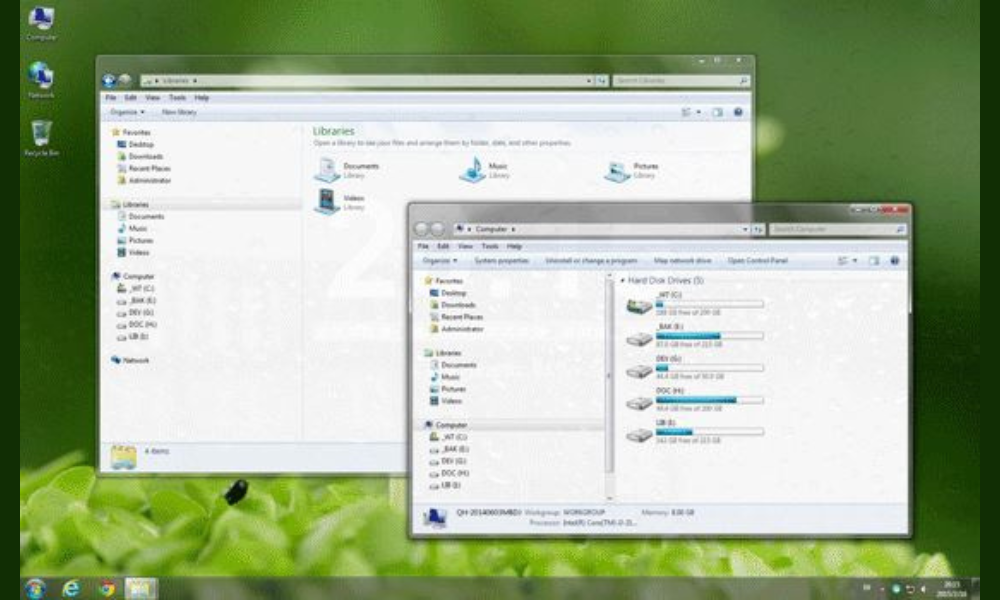 FadeTop is a simple break alert or reminder application that fades out your screen and shows you a configuration of alarm, clock time, and faded picture or color. You can follow the alarm, and guided exercises to prevent eye-related problems, strain, or relax your body and eyes. Unlike other break reminder software, it doesn't force you to stop, doesn't even locks your screen, or never sends you strict notifications. But it intelligently assesses that you're working for too long and…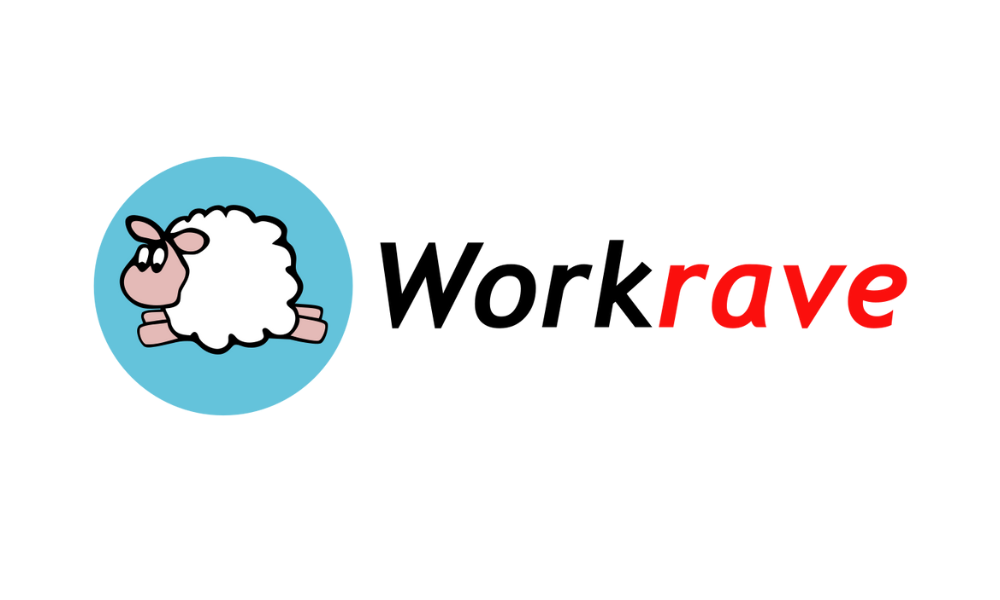 Workrave is a cross-platform Linux-based break reminder application that allows you to take breaks between work during the whole day. And sends you notifications to take micro pauses, short breaks, long interval breaks, rest breaks and restricts you to your daily limit. It prevents you from diseases caused by continuous use of computers like myopia, Repetitive Strain Injury (RSI), and carpal tunnel syndrome. Workrave automatically locks your screen, and an animated "Miss Workrave" character comes on screen, suspends your device,…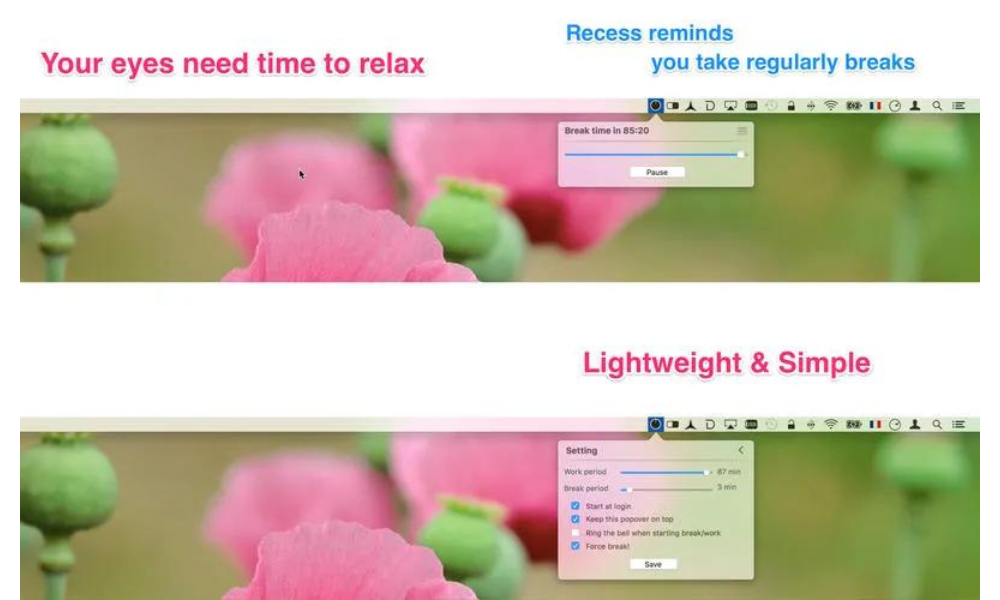 Want to get pauses or breaks between your long work hours on the computer but forget to take it? Recess is a break reminder application that enables you to enjoy short breaks or Recess. Recess is a lightweight application that reminds you to take pauses and relax your mind, body, eyes, and nervous system. You can set or customize short or long breaks according to your working or free hours in a day. Furthermore, if you're busy with important work,…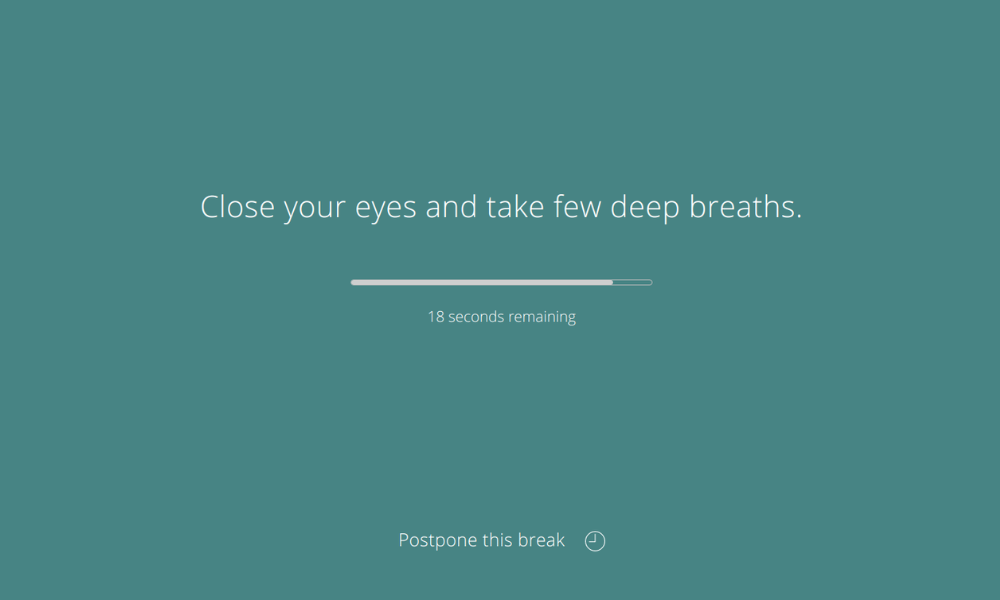 Stretchly is a break reminder software founded by Jan Hovancik that lives in your tray and reminds office workers or software engineers who continuously use the computer to take breaks, and do exercises; and beneficial for the nervous system. Every notification comes with an idea and exercise; read it and apply it accordingly. You can take mini breaks every 10 minutes and long breaks after a half-hour, customize based on your work, and interrupt or pause your work. You can…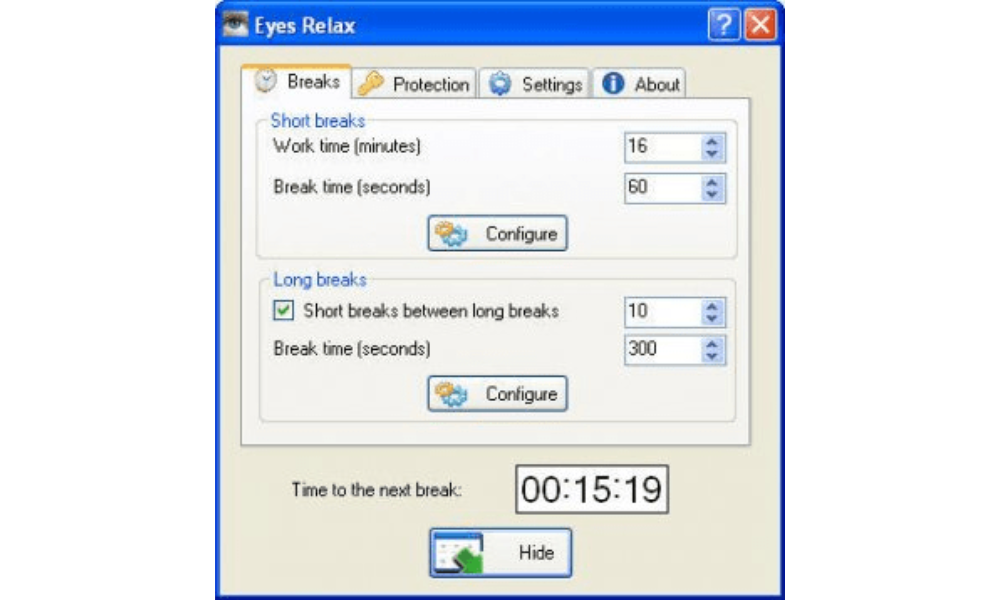 Eyes Relax is also a break reminder application that helps you when you get too involved in your work and forget to take a rest or breaks that prevent eye strain or other eye-related problems. Eyes Relax your customized notifications and alerts or lock the screen to force you to take a pause. In addition to short and long breaks, you can customize the interval, work periods, length of the breaks, notification type, sound, and other settings. Furthermore, it's a…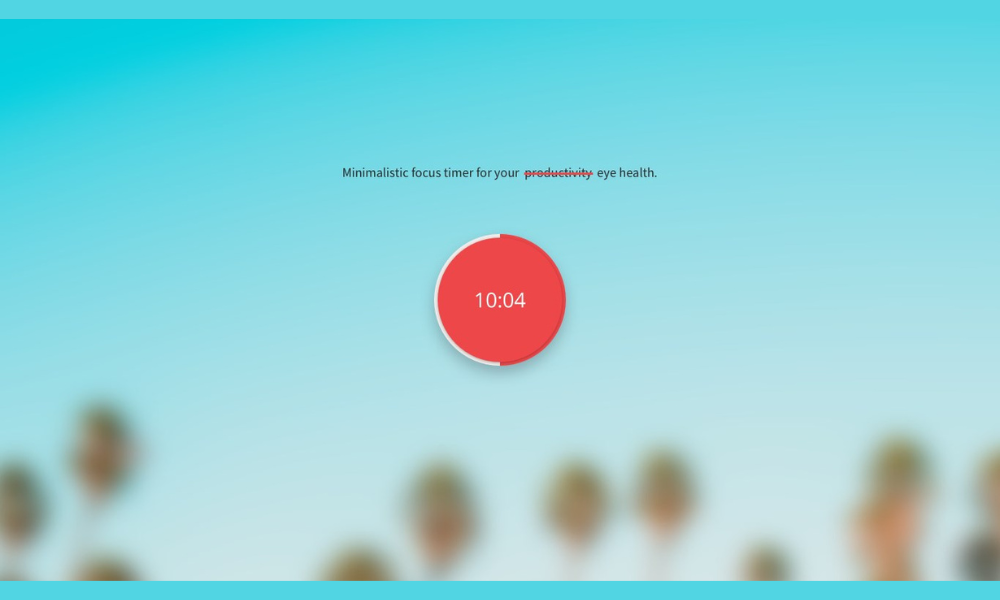 Pomy is a desktop break reminder application developed by Vane Jung that enables you to prevent you from eye strain or other physical problems that occur by regular use of the computer. The main algorithm and formula behind the Pomy is 20-20-20, which allows you to focus on the screen for twenty minutes, leave the screen for twenty seconds and look at 20 ft distant objects. Furthermore, it automatically blacks your screen for 20 seconds, and if you don't want…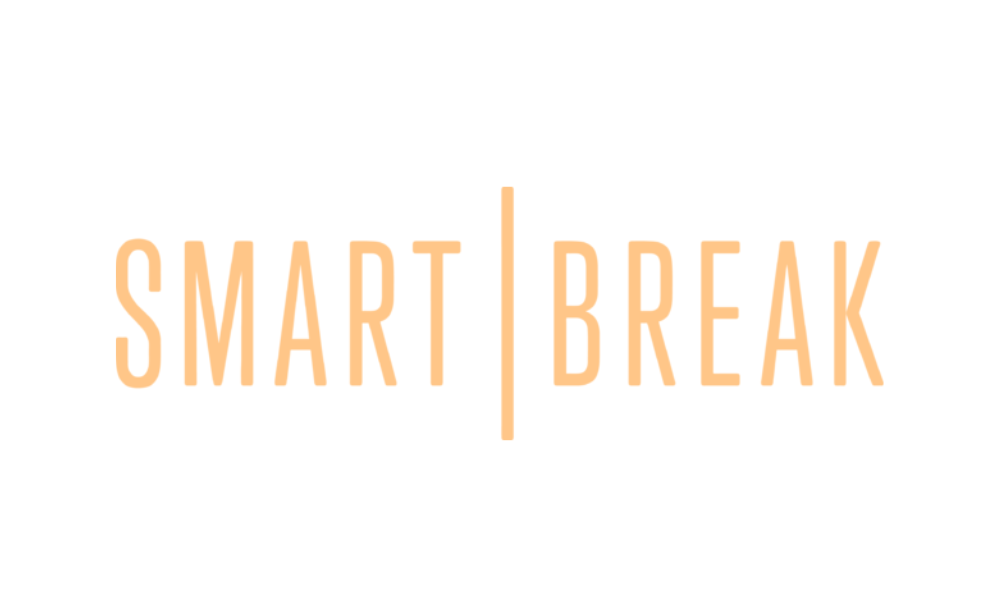 Smart Break is a cloud-based break reminder application that helps users who work continuously on computer screens to maintain their health, body aches, headaches, and eye strain. Smart Break comes with a wellness solution that moves you and your co-workers twice daily at specified intervals of 3 minutes breaks. It provides exercise guides, workout videos of the upper body, lower body, and cardio movements that help you relax and do more productive work during the day. Furthermore, you can customize…
Like Pomy and BreakTimer, Angelic Retreat is also an open-source break reminder application developed by G. Christensen that enables you to prevent your eyes from eye strain when you use the computer regularly. It forces you to stop your work, rest, and relax your eyes and other body parts. It sends you to break notifications, and you can customize break alerts according to your working hours. Furthermore, using it, you can skip breaks once a day and automatically skip breaks…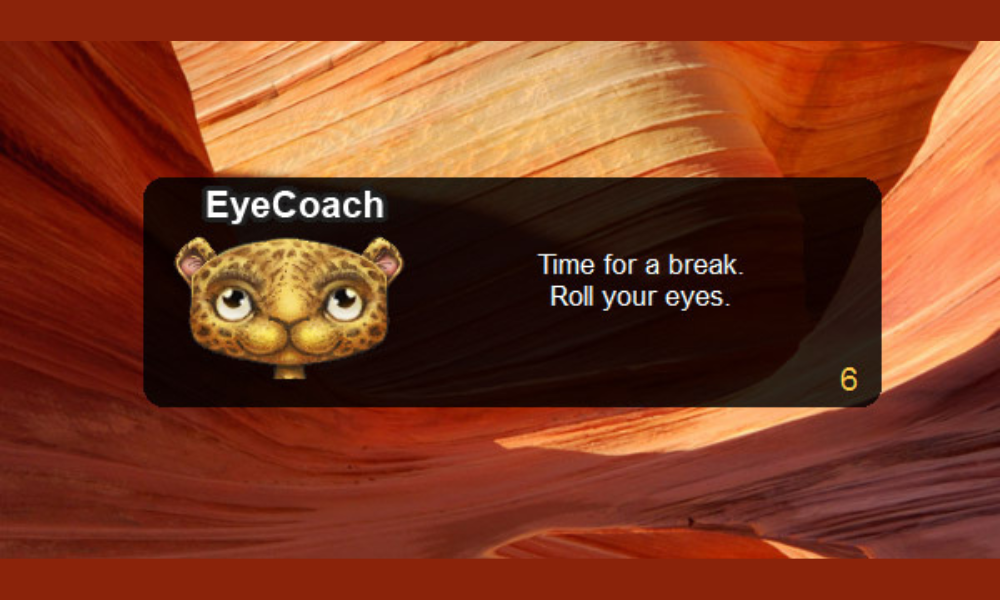 EyeLeo is a health and fitness application that continuously reminds you to take breaks between work after some time that helps you to prevent your eyes from eye strain or asthenopia. EyeLeo prevents eye strain, sends reminders, and blocks your screen every hour to take a break. Furthermore, it shows you eye exercises every ten minutes to relax, rest and reduce physical fatigue. EyeLeo notifies you before the long break and comes with a strict mode that doesn't allow you…