Continue After Advertisement
Tokyo Dark is a paid adventure and visual novel video game developed by Cherrymochi. The story of the game revolves around the Ito Ayami named character who is in search of his missing partner named Kazuki Tanaka. Ito Ayami's partner detective Kazuki Tanaka went missing during an investigation. For uncovering the truth, the player has to dive into the darkness of Tokyo.
It provides the player with almost 11 exciting conclusions of the story. This game enables the player to select the desired conclusion of his story. Furthermore, it supports a single-player mode so the player has to play this game alone.
Continue After Advertisement
Features
Supports single-player mode
Point-and-click adventure
11 exciting story conclusions
Tokyo Dark Alternatives
Wonderful Everyday Down the Rabbit-Hole is a paid visual novel and adventure video game developed by KeroQ. In this game, the player has to spend his time reading the text that appears on the screen of the player. The text represents the inner thoughts of the character, narration, or dialogue between various characters. Wonderful Everyday Down the Rabbit-Hole provides the player with multiple characters from which the player can choose his favorite character for playing the game. It supports single-player…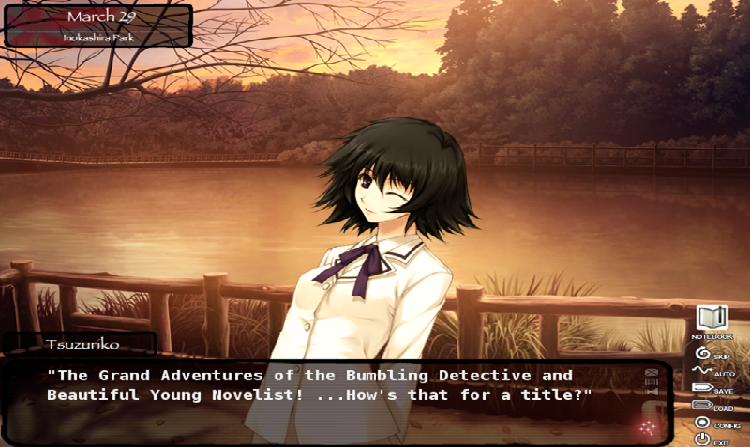 Kara no Shojo is a paid visual novel and adventure game developed by Innocent Grey. The story of the game revolves around the reading dialogue with other characters. In this game, the player has to play the role of a Reiji-named character. The task of the player is to investigate crime scenes. For investigating the crime scenes, the player has to examine the location of crime scenes and uncover secrets. This game gives you a travel system which you can…
Continue After Advertisement
Continue After Advertisement
Head AS Code is a paid visual novel, horror, and thriller game developed by Miracle Moon. In this game, the player has to play the role of a Simon Fournier named character. The player woke up in a strange location which is surrounded by strangers, friends, and enemies. While playing the game, the player has to live among the strangers and win this dating game. Furthermore, it provides you with an ever-expanding flowchart using which you can jump to any…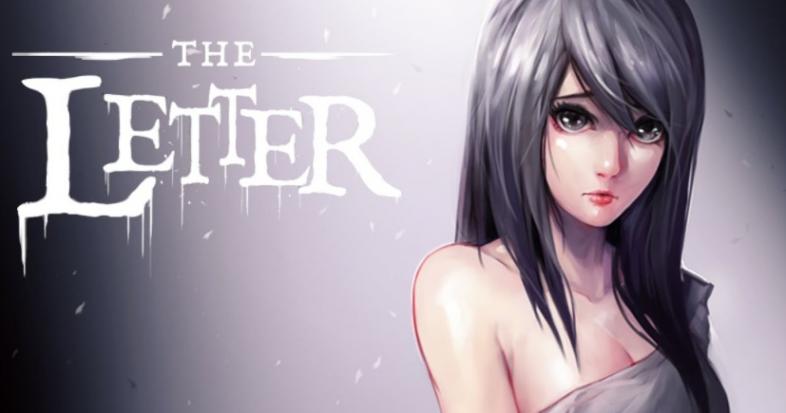 The Letter video game is a free paid simulation, visual-novel, and adventure video game developed by Yangyang Mobile. Throughout this game, the player has to play the role of an unknown character. The mission of the character is to make wise decisions for affecting his relationship with other characters. This game has almost seven chapters and all of these chapters have changed the theme. Seven chapters have seven different characters and all of these characters have different personalities for dealing…
KOEWOTAYORINI is a free adventure, role-playing, anime, and horror video game. In this game, the player receives a call and the caller says Hello, please! help me. The person calling you is an imprisoned teenage girl who will be killed if you hang up the call. While playing the game, the player has to listen to the girl carefully and use this information for escaping the girl. This game has a level system and contains almost 13 challenging levels for…
Zero Escape: Zero Time Dilemma is a paid puzzle, adventure, and visual novel video game developed by Chime. The story of the game revolves around nine persons who are abducted by a Zero named masked person. All the kidnapped persons are split into three teams and they are forced to play a Decision Game named dangerous game. In this game, the player can play the role of one of the three provided characters. While playing the game, the player has…
Amelie is a free visual-novel, anime, and mystery video game developed by Two and a Half Studios. The story of the game revolves around two girls who are in love. In this game, the player has to discover the truth about the lone manor and uncover the full story. This game provides the player with three characters named Sofia, Amelie, and Lilika. The player can choose his favorite character from these characters and start playing the role of the selected…
Danganronpa: Trigger Happy Havoc is a paid visual novel and action-adventure video game developed by Spike. In this game, the player has to play the role of a character named Makoto Naegi. The character is a student of Hope's Peak Academy and is trapped in the game of mutual killing. While playing the game, the player has to collect items, unlock new skills, and interact with lots of NPCs. This game consists of multiple chapters and all these chapters feature…
CHAOS; CHILD is a paid adventure and visual novel video game developed by 5pband. Throughout this game, the player has to play the role of a Takuru Miyashiro named character who is the president of his newspaper club school. The player has to choose multiple points when he experiences a positive or negative delusion. The choice of player will change the direction of the storyline directly. Furthermore, this game splits into multiple different storylines so the player can choose his…
Corpse Factory is a paid visual novel, thriller, and psychological horror game developed by RIVER CROW STUDIO. The game has multiple scenes of violence, suicide, and depictions of mental health. The story of the game is that people are willing to take extreme risks to fulfill their darkest desires. This game is about corpse girl's website which enables users to request the death of someone. The player is to upload the photo of the person which he wants to be…