Content Continues After Ad
Three Minutes To Eight is a captivating adventure game with pixel art aesthetics that will fully immerse you. Prepare yourself to challenge your thinking skills as you go on an exciting adventure through this one-of-a-kind game. The game's story is very exciting and keeps players engaged as they are pulled into a looming disaster. It makes you really want to find out what happens and get completely absorbed in the story.
When there's a time limit in a game, it can make things more intense and stressful. It can make the choices and decisions feel more important. The game's description says it's mentally challenging and has interesting gameplay. It's good for people who like solving problems and trying new things. Using pixel art can make a cool and attractive look that retro and indie game fans really like.
Content Continues After Ad
Features
Creates a compelling and suspenseful narrative
Provide a unique and visually appealing aesthetic
Fans of challenging puzzles and unusual gameplay will enjoy Mind-Bending Puzzles
Provide a unique and visually appealing aesthetic
Pros
Tension and Pressure
Unique Time-Based Gameplay
Intriguing Storyline
Pixel Art Style
Cons
Limited Exploration
Frustration for Some Players
Execution
Technical and Design Challenges
Similar to Three Minutes To Eight
Nowhere House is a casual and anime video game developed by Dark Dome. This game is set in a hidden town where there lived a witch. The story of the game is that the villagers captured her as they feared her for their lives. But she mysteriously disappeared on the day of conviction and was never seen again. Her house is at the top of the hill and according to villagers, those who enter that house are trapped in it…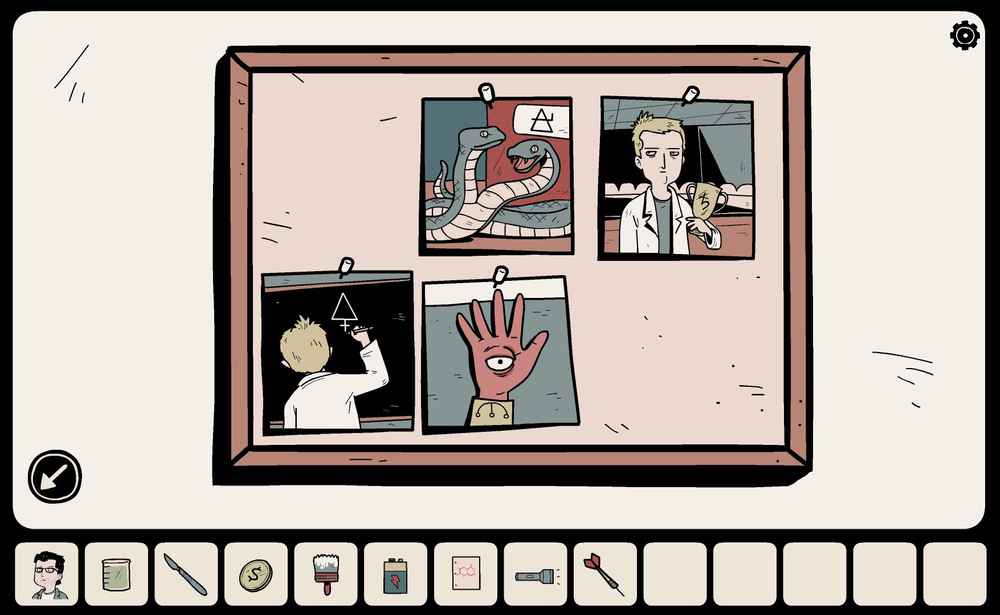 Unwanted Experiment is a casual and puzzle video game developed by Dark Dome. This game is set in the strange world of Hidden Town. The story of the game revolves around a scientist who has arrived in a hidden town. A rumor is spread that the scientist is conducting some strange experiments in his laboratory. Some people have claimed that they have seen strange creatures near the laboratory of scientists. Throughout the game, the player is kidnapped by the scientist…
Content Continues After Ad
Content Continues After Ad
Haunted Laia is a casual, puzzle, adventure video game developed by Dark Dome. This game is set in a hidden town in which a new family has arrived. The story of the game is that the family has been harassed by strange presences in their home in a hidden town. After a few days, the family has been disappeared from the house without a trace. In this game, the player has to play the role of Laia named character. Throughout…
Cube Escape: Birthday is an adventure and puzzle video game developed by Rusty Lake. The story of the game revolves around the birthday part of the player. In this game, the player has to guide the character in finding the strange things which happened in the birthday party. Throughout the game, the player has to reveal secrets and solve puzzles. In addition to solving puzzles and revealing secrets, the player also has to examine all the objects available in the…
Cube Escape: Harvey's Box is a casual, puzzle, and adventure video game developed by Rusty Lake. The story of the game is that the Harvey named character is trapped in a cardboard box. The character is trapped inside a cardboard box for the purpose of finding the cause behind the scattered odd items. In this game, the player has to guide the character to find the cause. Moreover, throughout the game, the player has to solve multiple brain-teasing puzzles. This…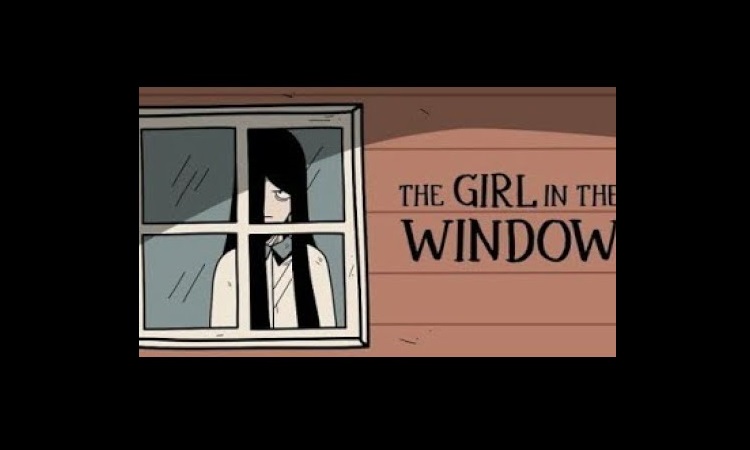 The Girl in the Window is a casual, anime, and cartoon video game developed by Dark Dome. This game is set in a hidden town in which very strange things happen. The story of the game is that the villagers have seen the figure of a strange girl from the window of one house. The strange thing about it is that for 20 years that house has been abandoned. In this game, the player has to uncover secrets and discover…
Cube Escape: Seasons is a puzzle and adventure video game developed by Rusty Lake. In this game, the player has to play the role of a detective. Throughout the game, the player has to uncover the story behind the death of a woman. To uncover the story, the player has to explore a room, fireplace, and kitchen. The game enables the player to open the drawers in the kitchen and take out things like matches and knives. Furthermore, the game…
Cube Escape: Case 23 is a casual, adventure, and puzzle video game developed by Rusty Lake. In this game, the player has to play the role of a Dale Vandermeer-named character. Throughout the game, the player has to investigate the death of a woman. While playing the game, the player has to find the evidence at the crime scene and analyze the evidence. In addition to finding the evidence and analyzing the evidence, the player also has to travel to…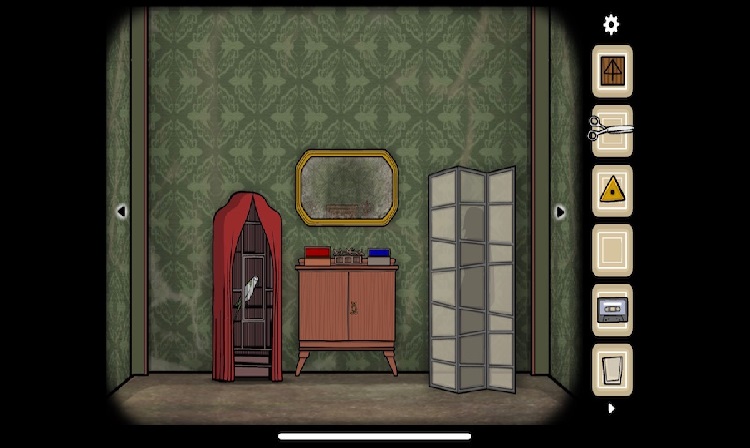 Cube Escape: Paradox is an adventure, role-playing, and puzzle video game developed by Rusty Lake. In this game, the player has to play the role of a Dale Vandermeer named detective. The player is trapped in a room from where he has to escape and recollect memories. In addition to escaping from the room, the player also has to guide the character to solve challenging puzzles. Moreover, the game has two different chapters and both chapters are available with multiple…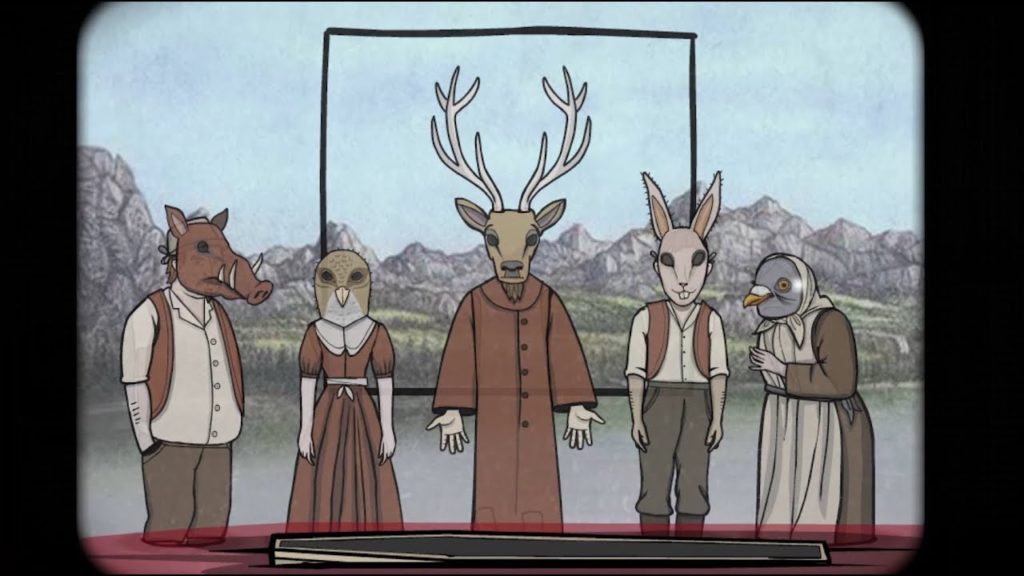 Rusty Lake Paradise is an adventure, indie, and puzzle video game developed by Rusty Lake. The story of this game revolves around a Jakob named character who is the oldest son of the Eilander family. After the death of her mother, the character returns to Paradise Island and finds the reason behind his mother's death. In addition to finding the reason behind his mother's death, the player also has to take part in family rituals and explore hidden memories. Furthermore,…
Cube Escape: The Lake is a puzzle and adventure video game developed by Rusty Lake. In this game, the player has to play the role of a detective who has to solve multiple mysteries. To solve mysteries, the player has to find clues and other items by inspecting the game world. In addition to solving mysteries, the player also has to uncover exciting stories which are hidden in the water. Moreover, the game has a variety of mind-twisting levels that…
Rusty Lake: Roots is an adventure and puzzle video game developed by Rusty Lake. The story of the game revolves around a character who changes his life by planting a special seed in the garden of his house. This game is set in a hand-drawn game world in which the player has to build his family tree and solve puzzles. In addition to building his family tree and solving puzzles, the player also has to explore the game world. The…
Samsara Room is a puzzle, adventure, and strategy video game developed by Rusty Lake. The story of the game is that the player is stranded in a strange room with a mirror, clock, and telephone. Throughout the game, the main objective of the player is to escape from this strange room. To escape from the room, the player has to use his wisdom, complete challenging puzzles, and find odd objects. Moreover, the game provides the player with hundreds of stage…
Rusty Lake Hotel is an adventure, psychological horror, and puzzle video game developed by Rusty Lake. This game is set in the strange Rusty Lake Hotel in which the player has to stay. The player has to solve multiple challenging puzzles while his stay in the hotel. In addition to solving challenging puzzles, the player also has to find clues, hidden objects, and uncover secrets. Moreover, the game has multiple levels with story-driven gameplay and complex challenges. This game has…
The White Door is a puzzle and adventure video game developed by Rusty Lake. In this game, the player has to play the role of a Robert Hill-named character. Throughout the game, the character is suffering from harsh memory loss and the player has to help the character in recalling memories. The player has to solve challenging riddles and brain teasers for recollecting the lost memories of the character. While playing the game, the player has to face surrealistic and…
The Past Within is an indie, adventure, and puzzle video game developed by Rusty Lake. In this game, the player has to team up with his friends and discover mysteries surrounding Albert Vanderboom. This game is set in the mysterious world of Rusty Lake in which the player has to solve multiple challenging puzzles. It is an open-world game so the player can freely explore the game world. Furthermore, the game enables the player to communicate with their friends about…
Another Shadow is an adventure and horror video game developed by Dark Dome. The story of this game revolves around the Bastian and Carissa name characters who have moved into a new house. In the house, the shadow of an ancient curse has returned and he enslaves Bastian in darkness. Throughout the game, the player has to play the role of Carissa. The main mission of the player is to find a way to bring the Bastian back to his…
Ghost Case is an adventure and puzzle video game developed by Dark Dome. The story of the game is that 20 years ago a murder happened in the Hidden Town. The murderer was never caught and the souls of the victims cannot rest in peace so they want the person to pay for what he did. The message from the souls of victims is received by a Ren Larsen name detective. In this game, the player has to play the…