Hey guys! Are you a die-hard fan of Japanese franchises like Pokémon, Yu-Gi-Oh, and One Piece? If so, then surely, you would love to collect their rare cards as they are difficult to find for your collection. Although Pokémon and Yu-Gi-Oh are the best-selling cartoons, animations, and videos, people worldwide are in love with collecting their rare cards.
Today, we are here to help you find the best platform to purchase cards to make your collection awesome. There are many websites available online dealing with collectible cards; however, not all are trusted and worth your time. Keep reading our guide to the best Place to Buy Pokémon and Yu-Gi-Oh trading cards.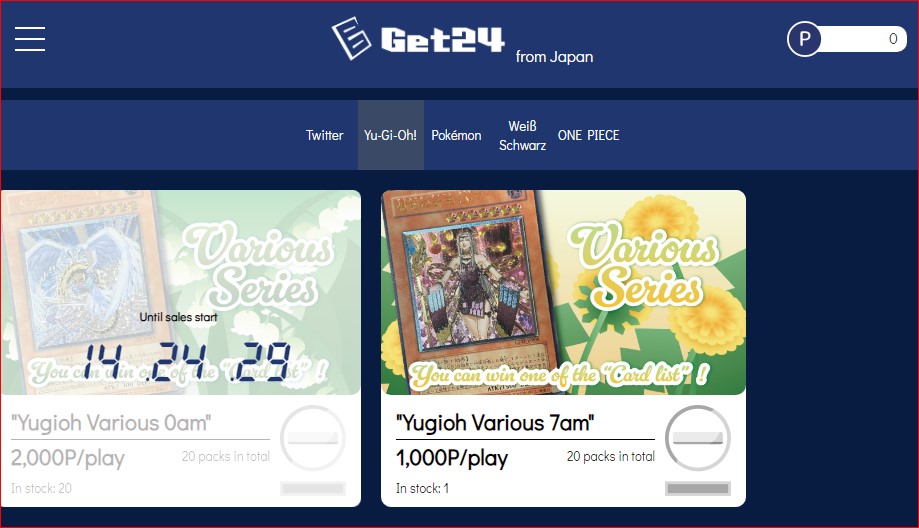 Best Sites to Buy Pokemon, One Piece, and Yu-Gi-Oh Cards Online
Nowadays, the increasing craze of the internet among people is forcing them to search for the latest and the best Pokémon trading cards. It doesn't matter what kind of cards you are looking for; many sites are selling rare cards for great prices. The most prominent site is eBay; however, you need to be careful when making any purchase because most of them are fake and won't send you anything after charging money. Therefore, we jumped in and compiled a list of the best places to purchase cards instead, so know you are dealing with a reputable seller and will obtain some best cards.
Get24
Gamenerdz
Card Cavern Trading Cards
Full Grip Games
TCGPlayer
Troll and Toad
Untapped Games
Cool Stuff Inc
CCGCastle
Introduction to Get24
Get24-tcg is one of the best places to purchase trading cards to take your collection to the next level. It is offering trading cards from three different franchises, including Yu-Gi-Oh, Pokemon, and Once Piece. There's a variety of trading cards and all are available for a limited time and also have limited stock; therefore, you must visit the time and choose your favorite time, as well as place your order timely.
Why to Choose Get24?
Although many platforms are floating across the internet, most of them are fake and won't be worth your time. Therefore, the working mechanism of Get24-tcg is a bit different than any other site. They have two possible methods to get a card: Lottery and Direct Purchase. You have to purchase points first using your currency. Almost 300 points can be bought using $2.25. Here's the chart to help you understand easily.
Available Payment Methods
It supports several payment methods, including PayPay, LinePay, Merpay, and more. You can also use your credit card to recharge your account with Points that may help you purchase the trading card of your choice and then receive it via the fast courier service, FedEx.
How to Start?
To start your journey with Get24, you have to apply for membership registration with no cost and understand the mechanics to learn how to make a purchase. You must keep in mind that trading cards are purchased using points; however, 1 point = 1 yen. It means you can purchase from 300 to 50k points easily.
Four different payment methods are there, such as PayPal, Bank Transfer, Store Payment, and Credit Card. To make a purchase, you have to tap Select the product and choose the quantity. After that, the site will ask you to select either Shipping Request or Convert to Points for each card.
Note: You can't change your decision once made; therefore, be careful.