Continue After Advertisement
Spirited Thief is a strategy, role-playing, and adventure video game developed by Koi Snowman Games. The story of the game is that Elaj, named thief, and his partner Trin are both about to be kicked out of the thieves' guild. Throughout the game, the player and his partner must make sweet steals and prove themselves to the guild.
During the gameplay, the player has to find the treasures and loot as much as possible. To find the treasures, you have to plan and locate secret passages. It is an open-world game so the player can easily explore the game world. While playing the game, you must find all the secrets and break down magical barriers.
Continue After Advertisement
Features
Make some sweet steals
Prove themselves to the guild
Find the treasures
Loot as much as possible
Plan and locate secret passages
Find all the secrets
Break down magical barriers
Pros
Open-world game
Fantasy game
2D game
Pixel graphics
Supports top-down perspective
Cons
Set in a dark environment
Supports single-player mode
Face outsmart enemies
Similar Games To Spirited Thief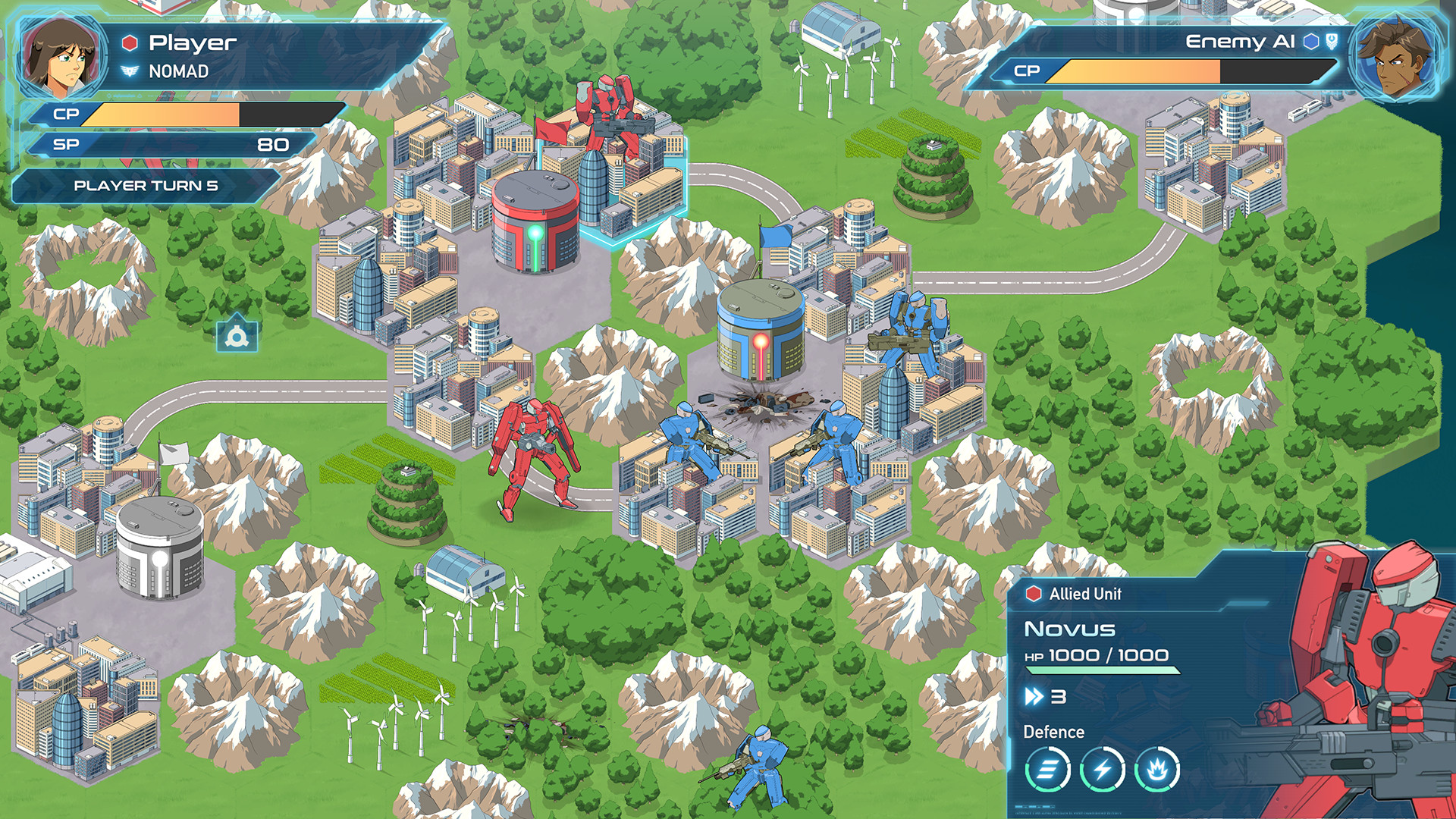 Warborn is a thrilling video game under turn-based tactical strategy. Rare Drop Games developed it, and PQube released it. In 2020, it became available on different platforms. The game is set in a futuristic world with a science fiction theme, and it mainly revolves around strategic warfare. Players control large robots operated by skilled operators. In the video game Warborn, players can enjoy an engaging single-player campaign with a compelling story. This campaign has different groups, people, and missions for…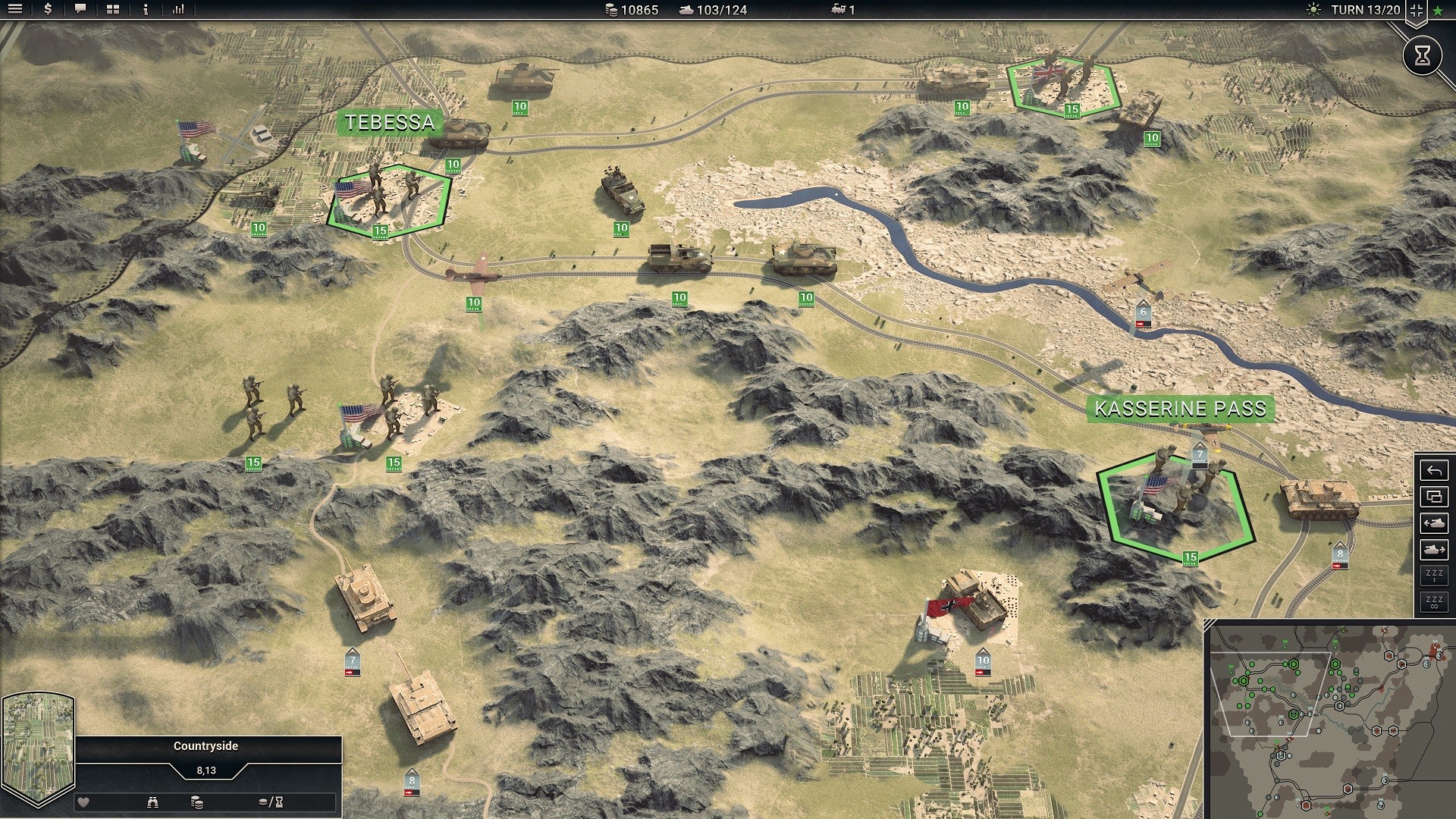 Panzer Corps 2 is a fun strategy game where you take turns to make moves. It was developed by Flashback Games and published by Slitherine Ltd. It's about tactical warfare in World War II. The main aim of this game is to give players a genuine World War II experience. It does this by including historically accurate units, locations, and scenarios. In the game, players can create and personalize their armies. They can choose which units and equipment to use…
Continue After Advertisement
Continue After Advertisement
Jagged Alliance series is a collection of video games where players use turn-based tactics with mercenaries. These games have gameplay that emphasizes making strategic decisions and engaging in combat. The series began in the 1990s by Sir-Tech and has grown and progressed over time, resulting in the development of numerous games. These games are famous for emphasizing hiring, handling, and improving a group of mercenaries with different abilities and distinct personalities. The series games give players much freedom to play…
Kaiju Wars is a video game based on the idea of giant creatures known as Kaiju. These creatures are shown as strong enemies, making the game exciting and immersive for players. The game will have big fights between huge creatures. Players can control or fight against these powerful beings. Kaiju battles cause a lot of damage to the environment. It has features that make it more immersive and visually impressive, making it feel more chaotic and intense. The game can…
Fire Emblem is a popular tactical role-playing game (RPG) that has existed for a long time. It was developed by Intelligent Systems and published by Nintendo. The series is famous for its strategic gameplay, interesting stories, and emphasis on character-driven storytelling. Fire Emblem series is well-known for its amazing music. These compositions are important for creating a mood and making the game's stories more emotional. One special thing about the series is that it has a gameplay mechanic called "permadeath."…
Tiny Metal series is a collection of strategy games developed by Area 35. They are played in turns. These games are like old-fashioned war games where players take turns. They are famous for pixel art, fun gameplay, and strategic challenges. The "Tiny Metal" series provides players a fun and strategic gameplay experience. In these games, players become commanders and must skillfully lead their soldiers on the battlefield. They fight, take control of bases, and use strategic thinking to win. The…
Battle for Wesnoth is a great game you can play without paying. It's a game where you take turns and use fantasy and strategy to have fun playing. Also, it's open-source, so you can change and personalize it as much as you want. The game is popular because it has interesting gameplay, content made by players, and many different missions and scenarios. The game occurs in a fantasy world with elves, orcs, dwarves, and other magical creatures. Adding the game's…
The Lost Frontier is a fun action-adventure video game Developed by High Impact Games only for PlayStation 2 and PlayStation Portable consoles. The game is from the "Jak and Daxter" series, developed by Naughty Dog. The Lost Frontier is a game that follows the adventures of Jak and Daxter. It adds new things to the game's world. This instalment gives fans a deeper look into the duo's adventures and journeys. The game has platforming elements that are a signature of…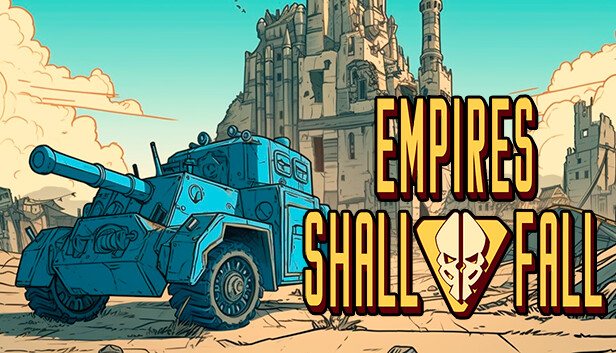 Empires Shall Fall is a fun video game that belongs to the turn-based tactics genre. The story takes place in an interesting world with a dieselpunk theme. The game has a setting that combines diesel-powered technology, retro-futurism, and a gritty industrial aesthetic. In this game, players can pick or make their own groups or kingdoms. Every group or kingdom has its own special traits, vulnerabilities, and history. Battles happen in different places that can get damaged easily, making strategic decisions…
Worms: Armageddon is a popular game developed by Team17. It is a turn-based artillery game. It is a popular game in the Worms series. It is known for being fun and chaotic to play. This particular version is notable for its fun and funny style. The worm characters often get into funny and surprising situations because they use different weapons and equipment. In this game, players take turns to play. You control a group of worms and decide which weapons…
Goodgame Empire is a well-liked online strategy game by Goodgame Studios. This game includes city building, managing resources, and military tactics. In September 2021, players begin the game with a small medieval fortress and can grow their city by building different buildings. These structures create resources like food, wood, stone, and minerals. They also include military buildings like training grounds, horse stables, and places to practice archery. Moreover, players have the option to enhance their city with decorative elements. Players…