Content Continues After Ad
Seven Knights Idle Adventure is a role-playing and anime video game developed by Netmarble. In this game, the player has to fight against the enemies and defeat them. To fight and defeat enemies in a battle, you have to make your team of unique heroes. Before making a team, you have to meet the lovable characters of seven knights.
The game powers up your heroes and provides you with multiple rewards on login. Furthermore, the game has multiple pets and costumes for the players to look fresh. This game supports single-player mode so the player has to play this game alone.
Content Continues After Ad
Features
Fight against the enemies
Make a team of unique heroes
Meet the lovable characters
Power up your heroes
Provides multiple rewards
Multiple pets and costumes
Supports single-player mode
Pros
Free to play
Good graphics
Exciting adventure gameplay
Multiple rewards
Multiple side missions
Cons
Too boring
Lacks contents
Too complicated game
Similar Games To Seven Knights Idle Adventure
Super Ninja: Survivor.io is an action and adventure video game developed by MONSTER PLANET Corp. The story of this game is that evil monsters are trying to attack humans all over the world. In this game, the player has to step into the shoes of a super ninja. Throughout this game, you have to fight and defeat the monsters and save the humans. In addition to defeating the monsters, you have to infiltrate the monster bases by using portals created…
Dragonheir: Silent Gods is an action-adventure and strategy video game developed by SGRA Studio. This game is set in the Place Entropica where the player has to discover hidden secrets and fight against the enemies. Throughout the game, the objective of the player is to save the world from the evil dragon queen. While playing the game, you have to travel across different biomes like volcanic regions and frozen lands. In addition to traveling and exploring the game world, you…
Content Continues After Ad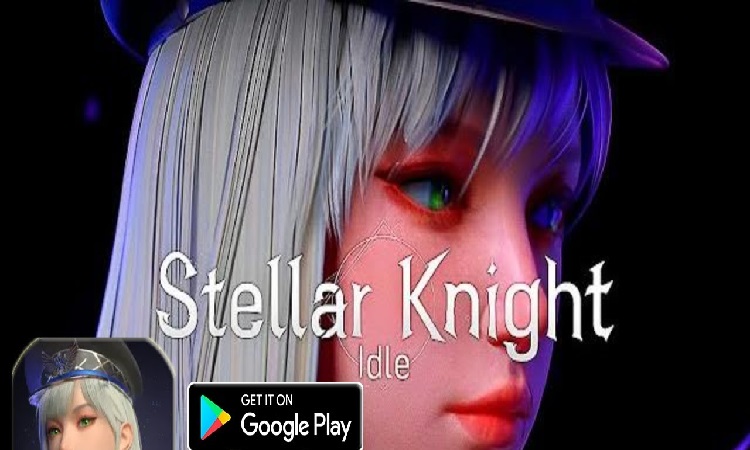 Content Continues After Ad
Stellar Knight Idle is an action and role-playing video game developed by Mobirix. In this game, the player has to become a Knight of Calia. Throughout this game, the player has to set on an adventure to crush the chaos of the world. During the gameplay, you have to participate in a battle and fight against the enemies. In addition to fighting against the enemies, the player has to explore the battlefield. This game has high-quality avatars so the player…
Mystery Files: Hidden Objects is an adventure and puzzle video game developed by Do Games Limited. In this game, the player has to show off his investigation skills and set on adventures full of mysteries. Throughout the game, the player has to solve the mysteries and uncover the secrets. To solve the mysteries, the player has to travel and explore beautiful locations. This game has an easy-to-read progress meter which shows which mysteries you have solved. While playing the game,…
Bird Kind is a simulation and breeding video game developed by Runaway. This game is set in the enchanting world of forest where you have to join a spirited forest community. In this game, the player has to restore bird life and restore the glory of the forest.  In addition to restoring bird life and restoring the glory of the forest, you have to discover birds of new species and raise them. This game has a wide range of bird…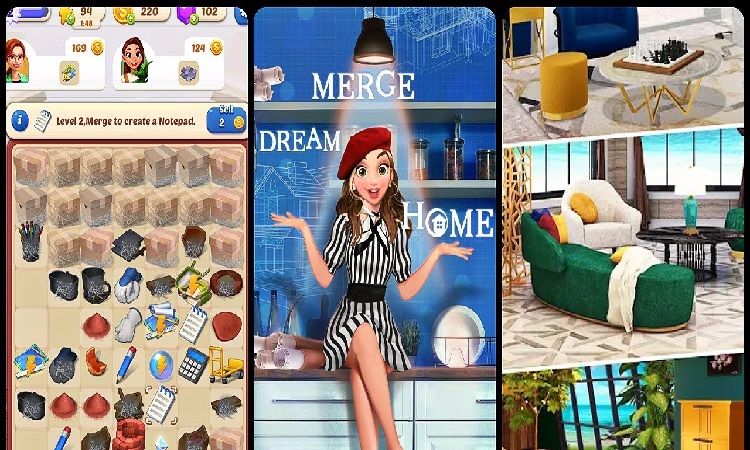 Merge Dream Home is a puzzle and designing video game developed by ACTIONFIT Inc. In this game, the player has to help Kristen and show off his design skills. Throughout the game, you have to design a gorgeous home with unique designs. In addition to designing the gorgeous home, the player has to renovate the old and empty house. While playing the game, the player can discover different combinations of tools and merge different items to create new items. In…
Darkness Saga is a role-playing and combat video game developed by Leniu Games. In this game, the player has to set on a journey through a world of magic. During the gameplay, the player has to conquer the magical world and participate in battle. To participate in a battle, you have to create a team with friends to defeat the enemies. In addition to participating in a battle and defeating enemies, you have to trade equipment. It is an open-world…
Say No to Rom: Coms! is a simulation and anime video game developed by Genius Studio Japan Inc. The story of the game is that the player's attempt to ask her crush is rejected and her friend Mineko asks her to join an anti-romance club. In this game, the player has to join the anti-romance movement today and take a stand against heartbreak. During the gameplay, you have to challenge the expectations of teenage romance. This game has multiple characters…