Sega Soccer Slam is a Single-player, Multiplayer, and Sports game developed by Black Box Games. It differs from traditional football as it allows players to punch each other and remove many rules like corner kicks, throw-in, free kicks, and penalties.
There are different modes to play like Show Mode, Challenge Mode, Quest Mode, Tourney Mode, and Practice Mode, and two Mini-Games like Brawl and Hot Potato.
If you don't know how to play football, you can get helped by learning some tricks such as steel, decks, passes, volleys, shots, and more complex movements through Practice Mode. Create your team and challenge other players in Challenging Mode. Play a series of matches to unlock nine characters and power-ups.
Features
Single-player and Multiplayer
Sport game
5 Game Modes
2 Mini-Games
Unlock nine amazing characters
Similar to Sega Soccer Slam
Kopanito All-Stars Soccer is a 2D Online Co-op, Multiplayer, Action, and Sports game developed by Merixgames. Enjoy this skilled-based gameplay with super moves where you need to play with rivals to win. Use the slide tackle to block passes or knock out opponents. The gameplay is simple, pass the ball at the right time to your teammate with different set pieces like throw-ins or corner kicks, but no rules. If you are playing well enough, then you will be awarded…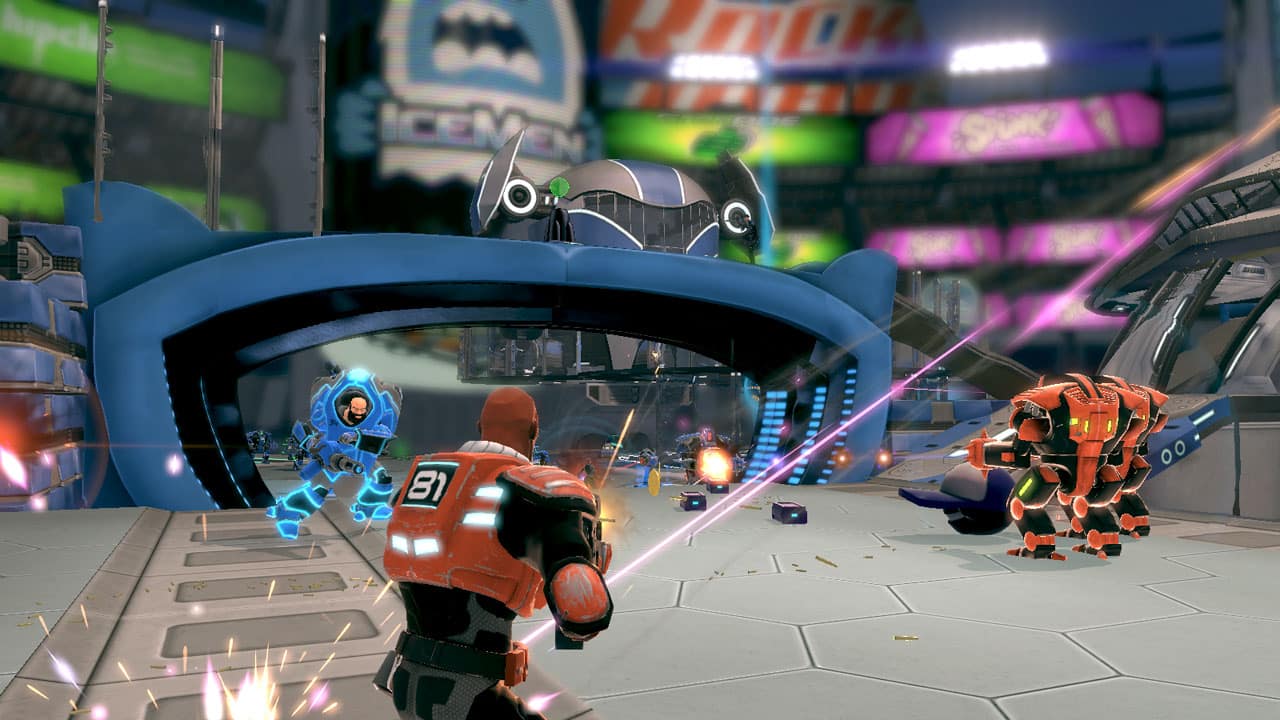 Monday Night Combat is the most popular Online deadly Sports game developed by Uber Entertainment. It is a Third-Person Shooter, Single-player, and Multiplayer Online Battle Arena game. It includes class-based characters with defensive styles of the initiatives. It is set against the backdrop of the future of Monday night football, in which cloned soldiers fight each other for money. There will be two scenarios in the game, each in different states and with different defensive towers. In the first scenario,…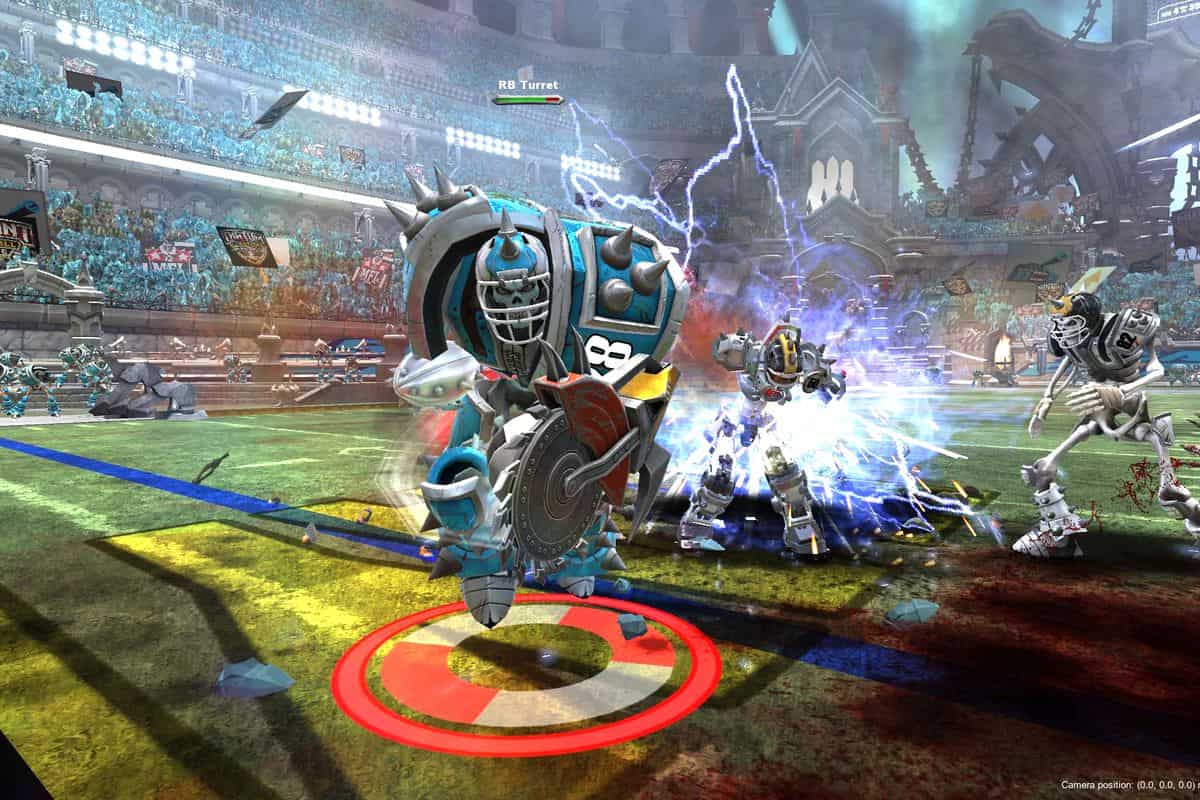 The Mutant Football league is an Online, Local Multiplayer, Indie, Simulation, Arcade, and Sports video game developed by Digital Dreams Entertainment. It is not like a normal football game, it's a game of blood and violence. This dangerous game features 7 to 7 action and teams of various furious mutants like Monstrous Orcs, Mutant Humans, Skeletal Deadheads, Rampaging Werewolves, and more. Fictional arenas full of ruthless spectators and deadly traps set the platform for destruction in every competition that lets…
Super Mega Baseball 3 is a 3D, Online Co-op, Single-player, Multiplayer, Action, Arcade, and Sports game. Experience multiple modes and features with the best graphics and real baseball matches. Play with different characters, teams, and amazing stadiums with lighting. Apply and refine your baseball skills with new sophisticated mechanics, passed balls, designated hitters, and a baseball simulation consisting of player characteristics depending on the situation. Create your team and play in seasons, tournaments, and events. The game becomes more interesting…
Behold the Kickmen is an Action, Simulation, Indie, Casual, and Sports game developed by Size Five Games. The game is estimated to be similar to football, with rapid changes to the rules to include some baseball and basketball. If the player kicks the ball from the distance, they score more. At a time, the player will control one member of the team. There will be different Tournaments, World Cups, and Events, win these and become the legend of the league.…
Bloodbowl is a Multiplayer and Turn-Based Board game manufactured by Games Workshop. It typically represents the competition between two teams on the playing field. Blood in the "Blood Bowl" represents the acts of violence available to athletes. Using cards, dice, and counters, players enter the opponent's zones for holding the ball and try to score more than each other. Players can try to injure or cripple the opponents to simplify scoring by decreasing the number of enemy players. In league…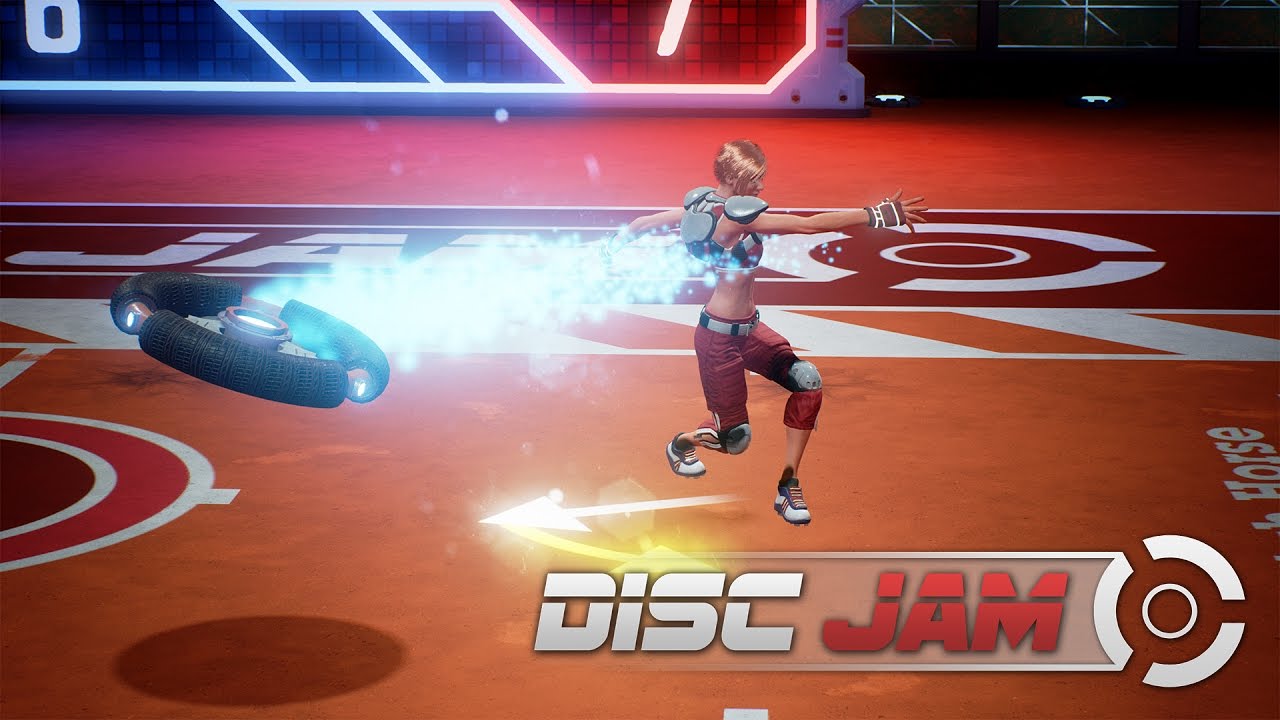 Disc Jam is an Online, Multiplayer, Action, Third-person, Arcade, Casual, and Sports game developed by High Horse Entertainment. This competitive game is the combination of hockey and tennis in a way similar to Windjammers. Players fight to retrieve and throw a shiny disc while unleashing destructive abilities and defending their zones. You can play 1vs1 matches and 2vs2 online matches. It is the combination of strategies and skills. A tireless series of characters where each has their different abilities and…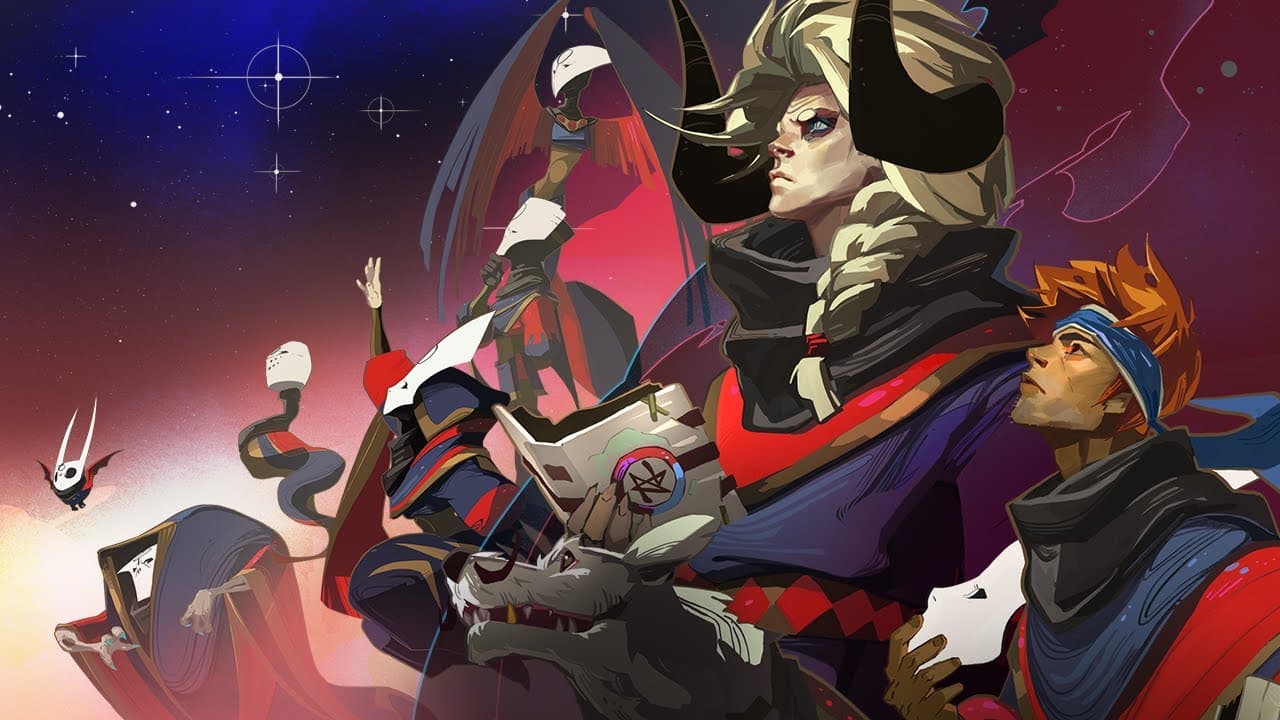 Pyre is a Single-player, Local Multiplayer, Action, Adventure, Visual Novel, and Sports video game developed by Supergiant Games. The game is set in a fantasy world where you lead a band of exiles for freedom through ancient encounters that spreads over a vast, mystical purity. Get to know a pair of characters who are struggling to regain their freedom as you cross an abandoned land called Downside. Battle against the colorful cast of opponents with a high-pitched confrontation. Choose three…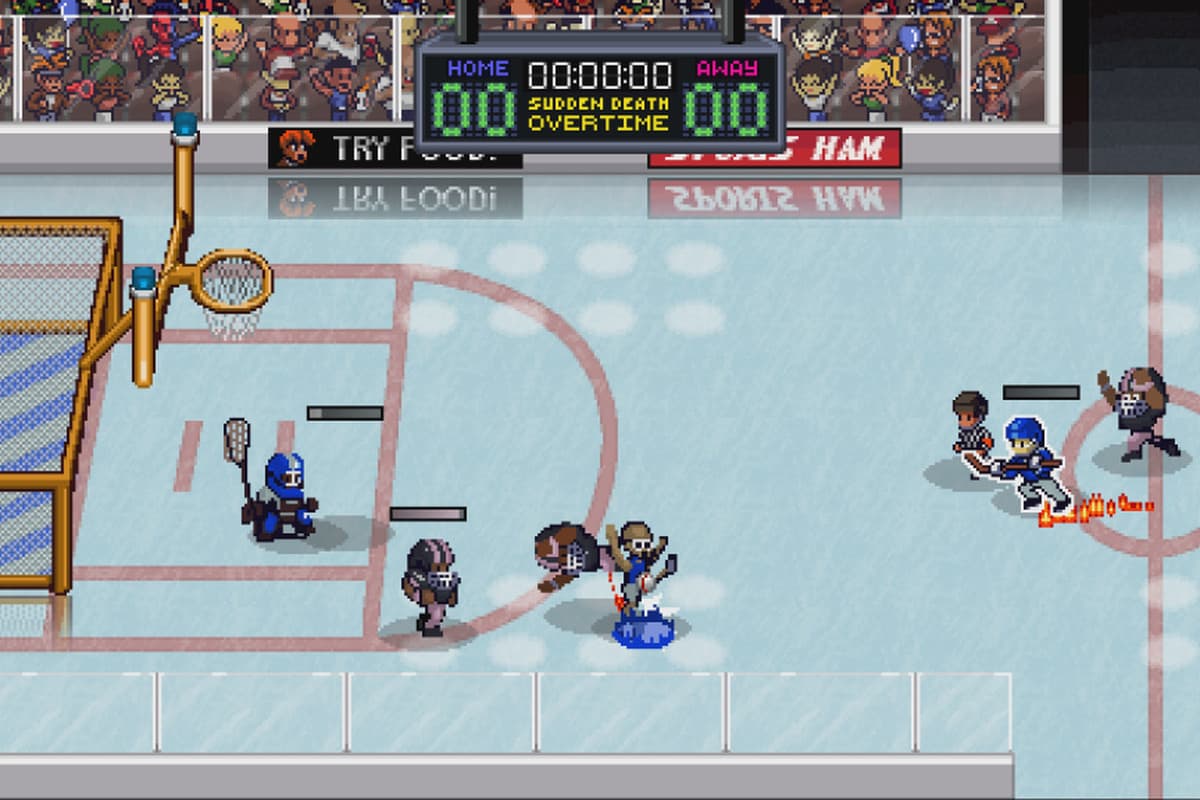 Super Slam Dunk Touchdown is an Action, Single-player, Multiplayer, Indie, Arcade, and Sports game developed by Tipping Goat LLC. There will be Five-Player Modes including Quick Match, Practice Mode, Season Mode, Challenge Mode, and Mini-games. It includes many players each with its unique attacks, shots, and abilities. Each ball features real-world physics and different fields. Just score in the hoop and run into the end zone. Moreover, you can play solo or with a friend for more fun and action.…
Super Mario Strikers is a Single-player, Multiplayer, and Sports video game developed by Next Level Games. It is a football console game featuring themes and characters from the Mario series. Each team has five players with one captain, a goalkeeper, and three other players called Sidekicks. Gameplay features vary with balance and defense type of play like dash ability, tackle players, and lobby the ball. You can perfectly pass and shots that move in a sequence to the opponents' goal.…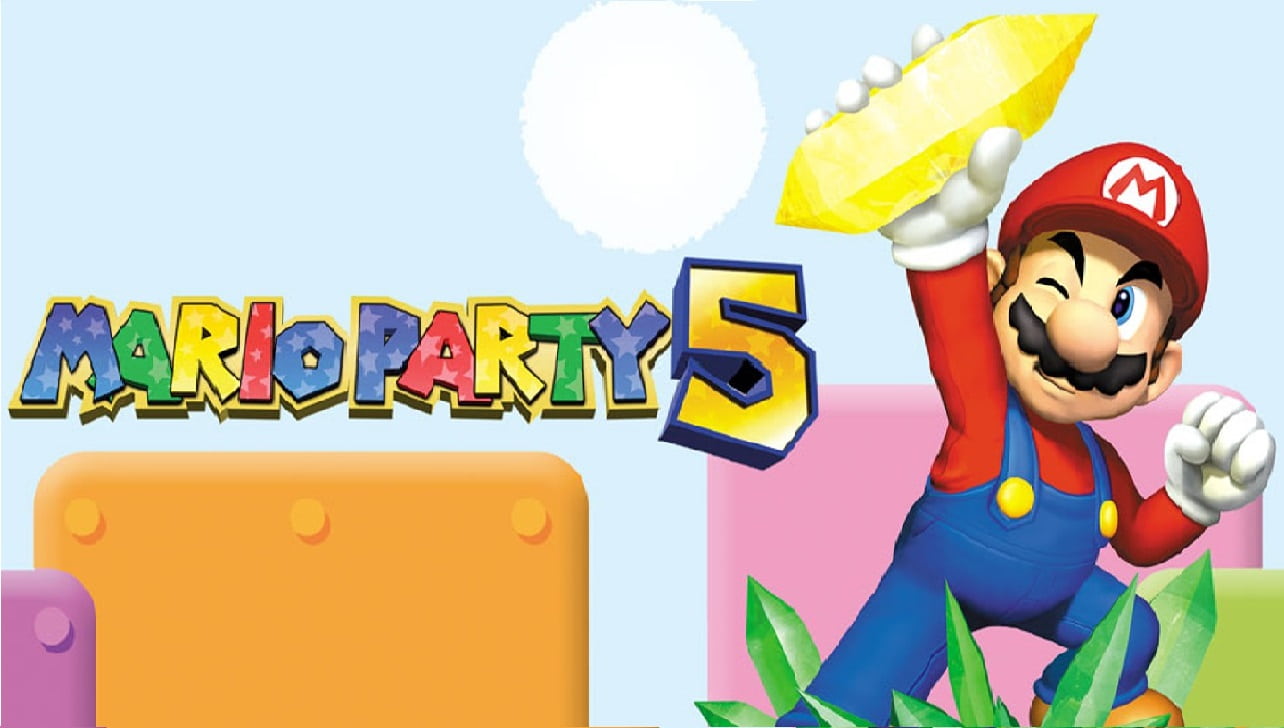 Mario Party 5 is a Single-player, Multiplayer, and Party Video game developed by Hudson Soft. The player's goal is to get as many stars as they can at the end of this board game, which is bought for twenty coins through the star space. There are about 77 amazing Mini-games and a Party Mode (multiplayer mode) that consist of four characters. Mario Party 5 has ten playable characters and three additional characters. It introduces a system of the capsule that…