Content Continues After Ad
Sdorica is a 2018 game. This role-playing game involves collecting characters and matching tiles. The game was developed and published by Rayark. This game combines gacha and matching tiles. Rayark created and released it.
Combining tile-matching RPG ideas with gacha components creates an intellectually and strategically fascinating game. The role-playing and puzzle-solving features of this game make it lively and interesting.
Content Continues After Ad
Sdorica showcases Rayark's amazing art and design flair, which is evident throughout the game. Characters, locations, and animations are stunning in the game. Gacha games let players choose from many characters or units with unique skills and duties.
Players can try different teams and strategies. Sdorica's story is well-written and engaging. It adds depth and substance to the gameplay, making it more engaging. Discover more games like Sdorica on our top list.
Content Continues After Ad
Features
Provide a mix of puzzle-solving and role-playing aspects
Offer visually appealing characters, environments, and animations
Offer an immersive and well-developed storyline
Offer players new challenges and goals to achieve
Pros
Strategic Gameplay
Art and Design
Character Variety
Engaging Storyline
Cons
Resource Management
Grinding and Time Investment
Gacha Mechanics
Community and Multiplayer Aspects
Similar to Sdorica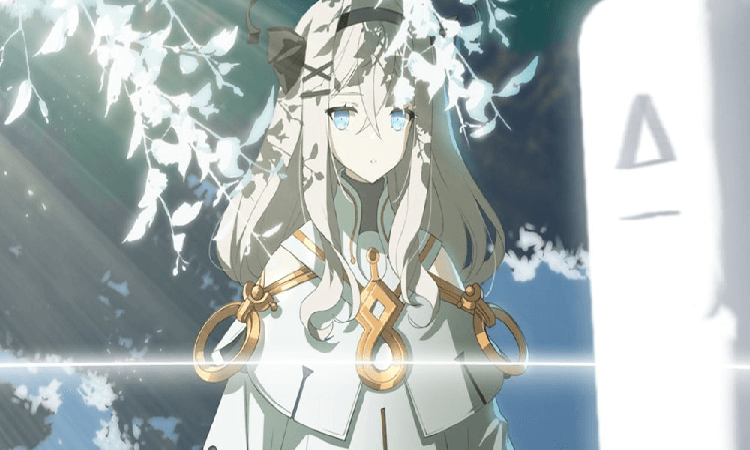 Content Continues After Ad
Eversoul is an indie, anime, and role-playing video game developed by Kakao Games Corp. In this game, the player has to take part in a fierce battle and fight against the enemies. To win in battle and defeat enemies, the player has to use his strategies and skills. This game has beautifully crafted souls which are belonging to 6 different factions. All the souls have their unique battle animations and skills to play. Before playing the game, the player has…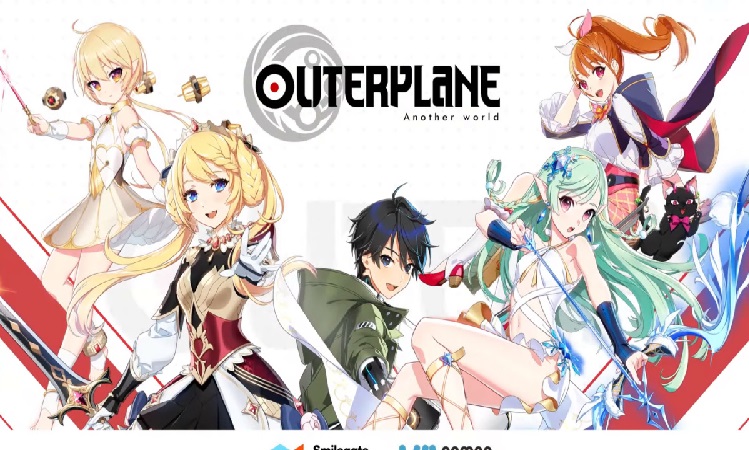 OUTERPLANE: Strategy Anime is an action, anime, and strategy video game developed by Smilegate Holdings, Inc. In this game, the player has to take part in multiple events. While playing the game, the player must participate in and win the battle. To win the fight, the player has to take brilliant moves and show his abilities. This game provides the player with a wide range of attacks to defeat the enemies. Throughout the game, the player has to complete a…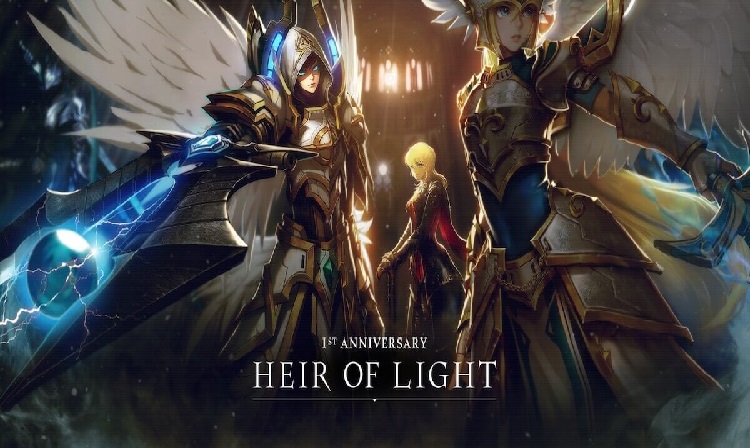 Heir of light is a free action-adventure, role-playing, fighting, and anime video game developed by Com2Us Holdings Corporation. The story of the game is that the world is in chaos and the player is considered the last hope for humanity. In this game, the player has to fight against enemies and their bosses. The people of the game depend on the player for bringing peace back to the town and restoring light. Furthermore, the game supports PVP mode so the…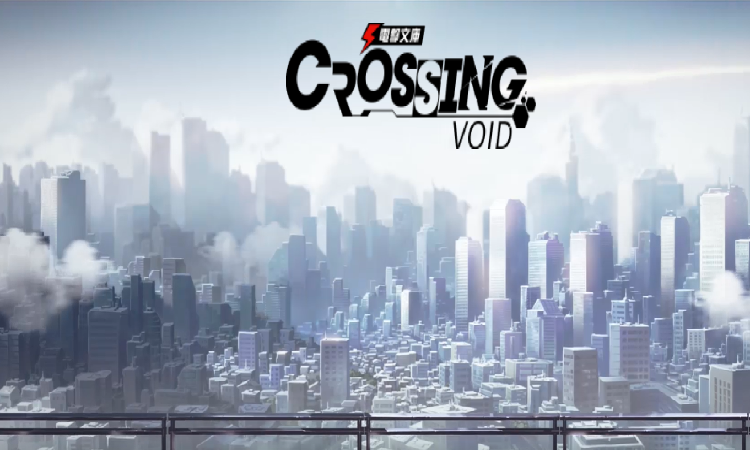 Crossing Void: Global is a free casual, anime, and role-playing video game developed by 91Act. In this game, the player has to create his team and prepare them for strategic battles. This game provides you with various characters from which you can choose your favorite characters for making team. The game enables the player to explore the cross skills between two characters. Furthermore, the game gives you the option to explore, upgrade, and collect various characters. While playing the game,…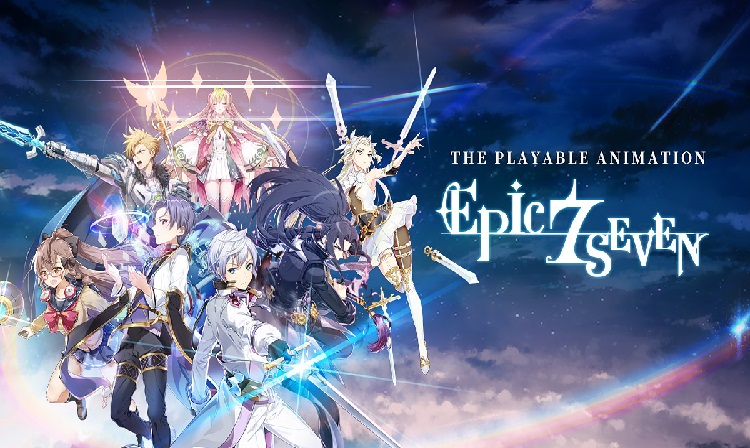 Epic Seven is a free action-adventure, role-playing, arcade, combat, and strategy video game developed by Smilegate Studio. In this game, the player has to play the role of a fighter who has to fight against enemies who are trying to overcome the world. This game provides the player with various characters and the player can choose his favorite character from all the provided characters. All the characters provided by this game have the skills and abilities to defeat enemies. Furthermore,…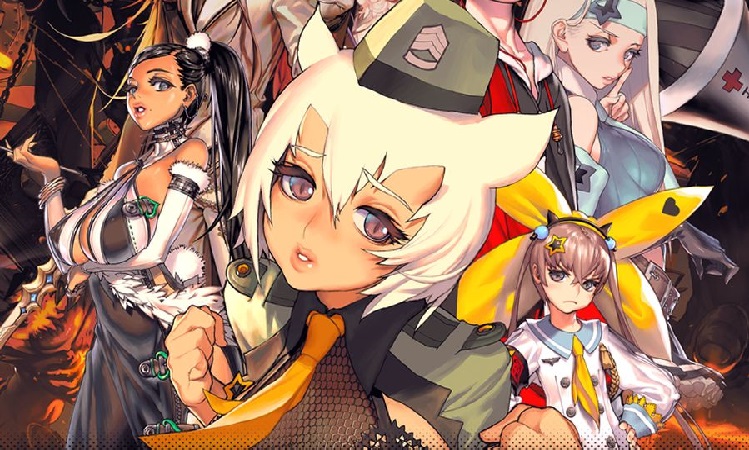 Destiny Child is an action, fantasy, anime, and role-playing video game developed by SHIFTUP. In this game, the player has to create his army and launch his team on the battlefield. To create his army, the player has to unlock an attractive character. All the characters available in this game have their skills, voices, and unique stories. While playing the game, the player can engage in PVP battles in which the masters from all around the world compete with each…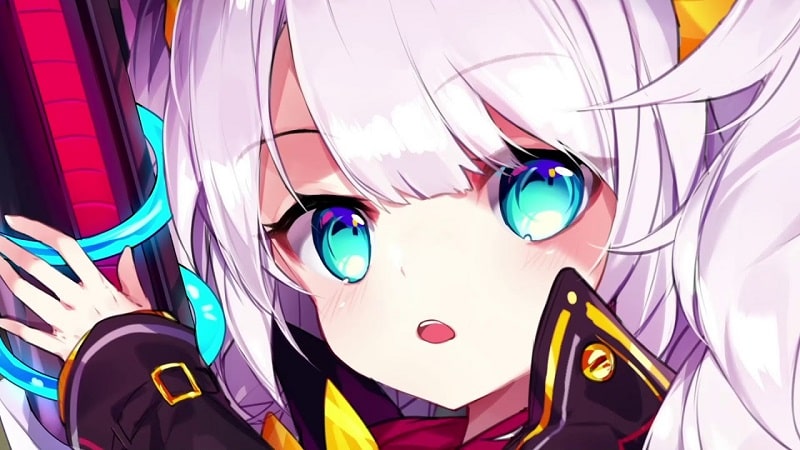 Abyss: Rebirth Phantom is a free casual, anime, and role-playing video game developed by Springcomes. The story of the game is that one day the player's soul transfers to the Abyss and there he meets with an angel. In this game, the player has to lead the cute girls with his strategy. It is a fantasy game that is full of adventure. It supports single-player mode so the player has to play this game alone. Furthermore, the game has brilliant…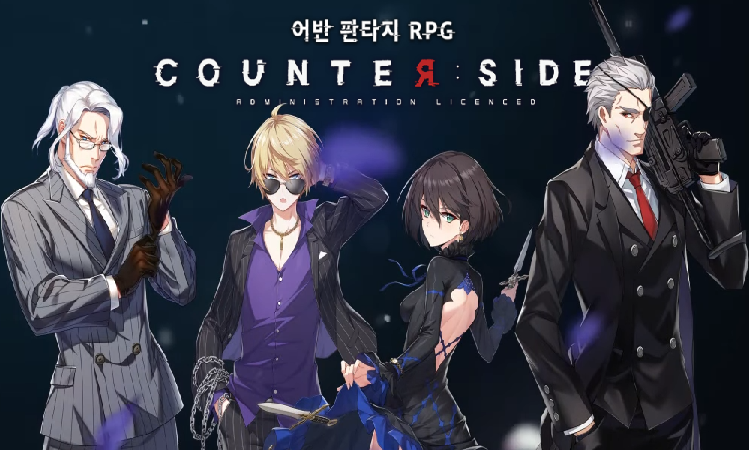 Counterside is a free fantasy and role-playing video game developed by Studiobside. In this game, the player has to command the attractive characters for saving the world. The story of the game is that corrupted objects are threatening the existence of humanity and the counters have to fight against these corrupted objects. The player has to battle against multiple realistic characters for victory in the arena. This game has to skip and auto-play functions using which the player can experience…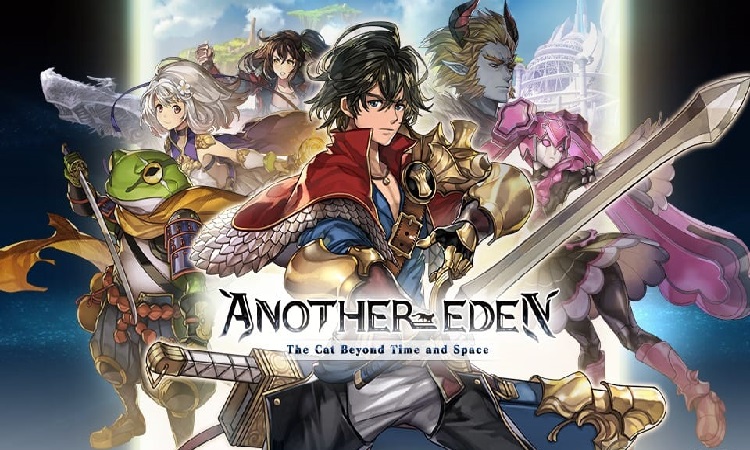 ANOTHER Eden is a free role-playing and casual video game developed by WFS, Inc. In this game, the player has to travel the whole game world and explore different locations. In addition to exploring the game world, the player also has to find log-in bonuses and focus on social interaction. This game has twenty-six chapters and all of these chapters have various levels. All the levels available in this game for the player are full of challenges. Furthermore, the player…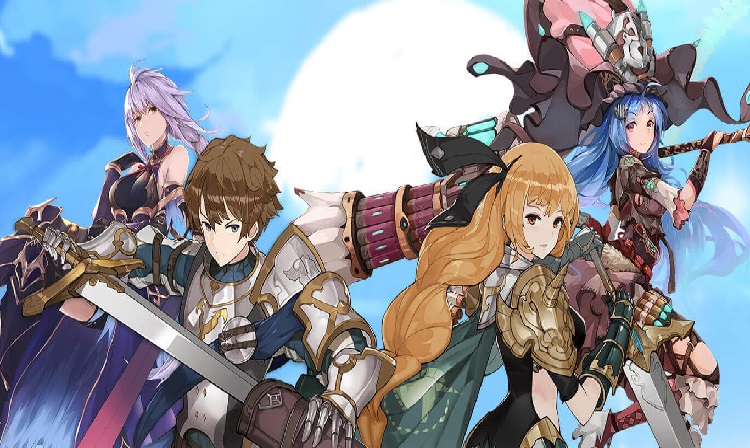 Shining Beyond is a free action-adventure, anime, role-playing, and fighting video game developed by XII Braves. The story of the game revolves around a war between the heroes for the sake of the land. In this game, the player has to complete daunting challenges and take down powerful monsters with his strong mind. The game provides the player with various heroes from which the player has to choose his favorite heroes for playing the game. All the heroes provided by…
Valkyrie Connect is a free action-adventure, role-playing, strategy, and fighter video game developed by Ateam, Inc. This game takes place in a beautiful world in which the player has to play the role of a female fighter. In this game, the player has to take part in a battle against the enemies by making a party of characters. Furthermore, this game provides the player with various adorable characters from which the player can choose his favorite character. The game gives…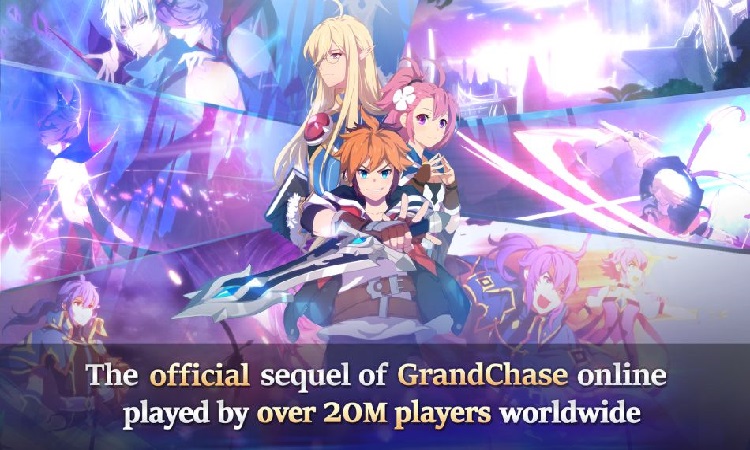 Grandchase is a free-action, fantasy, and role-playing video game developed by KOG Studios. This game is set in the 2D world and the story of the game revolves around the adventure of the Grand Chase group. The task of the group is to take down an evil queen who creates a war between two kingdoms. This game has multiple quests and side missions full of challenges. On completing the quests, missions, or taking down other players to purchase the item,…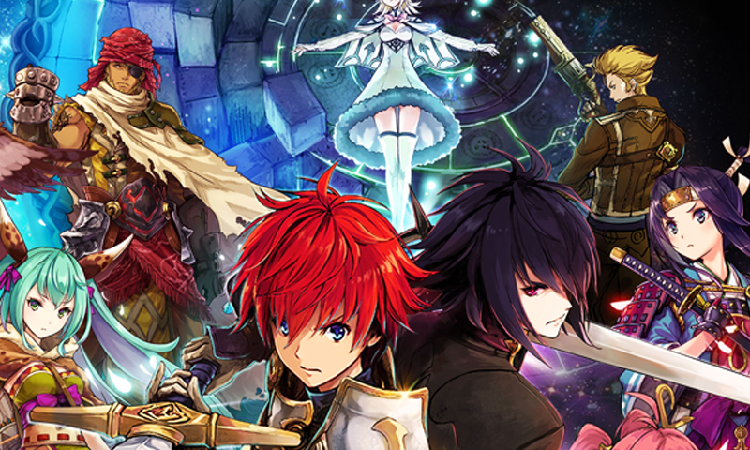 THE ALCHEMIST CODE is free role-playing, action-adventure, and strategy video game developed by Gumi Inc. In this game, the player has to play the role of a fighter and use his fighting skills to fight against the enemies. In addition to fighting against enemies, the player also has to loot items while playing the game. This game provides the player with various characters for playing the game. Before playing the game, the player has to select his favorite character from…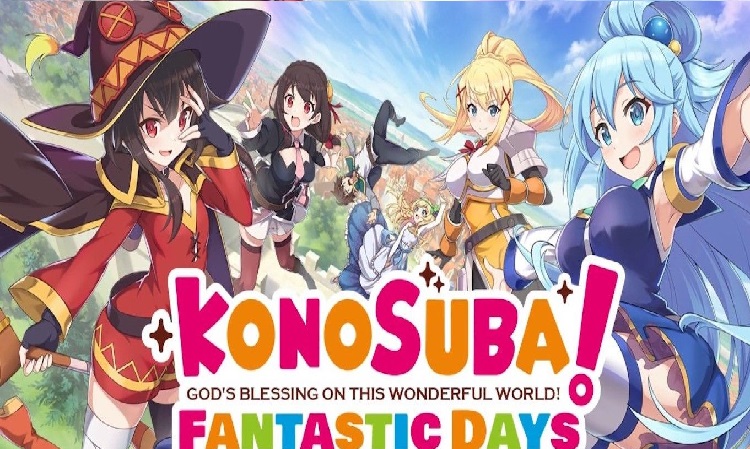 KonoSuba: Fantastic Days is a free action, strategy, role-playing video game developed by NEXON Company. The story of the game is that the player has to lead a traveler through the world which is threatened by the Devil King. In this game, the player has to face a lot of challenges because everybody is standing against the player. This game provides the player with various characters for playing the game. The player can choose his favorite character from all the…