During the COVID-19 pandemic, students from all over the world have had to stay home and continue their training process virtually. A challenge for families, teachers, and schools who try to ensure that the school year is not seriously damaged.
Teachers must quickly learn how to dynamically generate content for their students. This includes the need to record videos for better retention and different learning, especially if the flipped classroom model is used. In this article, you will find the reasons for managing online courses, free tools, and camera options for creating videos for your online classes.
Managing Distance Courses is a Good Option
There are thousands of reasons to implement distance education after the pandemic. We have found that it can work, and it will be even better if it is done in a mixed scheme.
We leave you some of the reasons why managing online courses is a great option:
Greater Flexibility: Students can take classes anytime, anywhere. This helps to reduce time and space, also so that if there are face-to-face classes, they can be used in a better way.
Easier to do: The teacher only needs a camera and computer connected to the internet, and they can now produce incredible content. You will have much more time to identify areas of opportunity for students.
Unlimited Learning: In the case of online courses, the same class content can be taught to an unlimited number of students, something that does not happen in-classroom courses.
Free Tools to Make Videos for Your Classes
1. Loom
It is an excellent tool for recording your computer screen and at the same time explaining the subject. It means that if we have a presentation it can be recorded, at the same time that we give the explanation and any other application that is on the screen.
One of the advantages of Loom is that you can share the video in a matter of seconds once it is recorded with the link since it is not necessary to edit or upload to another platform. Another advantage is that you can add comments anywhere in the video, so you can add questions, research links, content, and much more in the same video.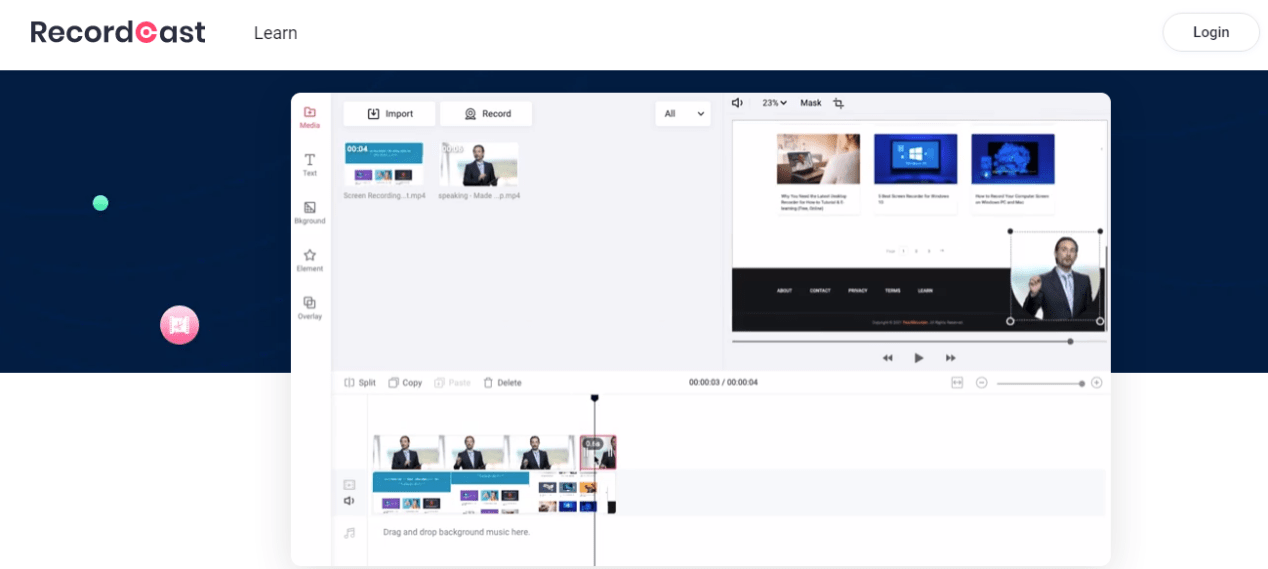 This online application helps you easily record your screen, and you only have to open your chrome browser and open with the link "RecordCast". As its description says, you can record tutorials, classes, or any type of videos that you can think of.
Like the others, we can record the screen or record from our webcam. But unlike other free screen recording tools, this one provides a built-in video editor to help us easily edit the recording.
3. ScreenCast-O-Matic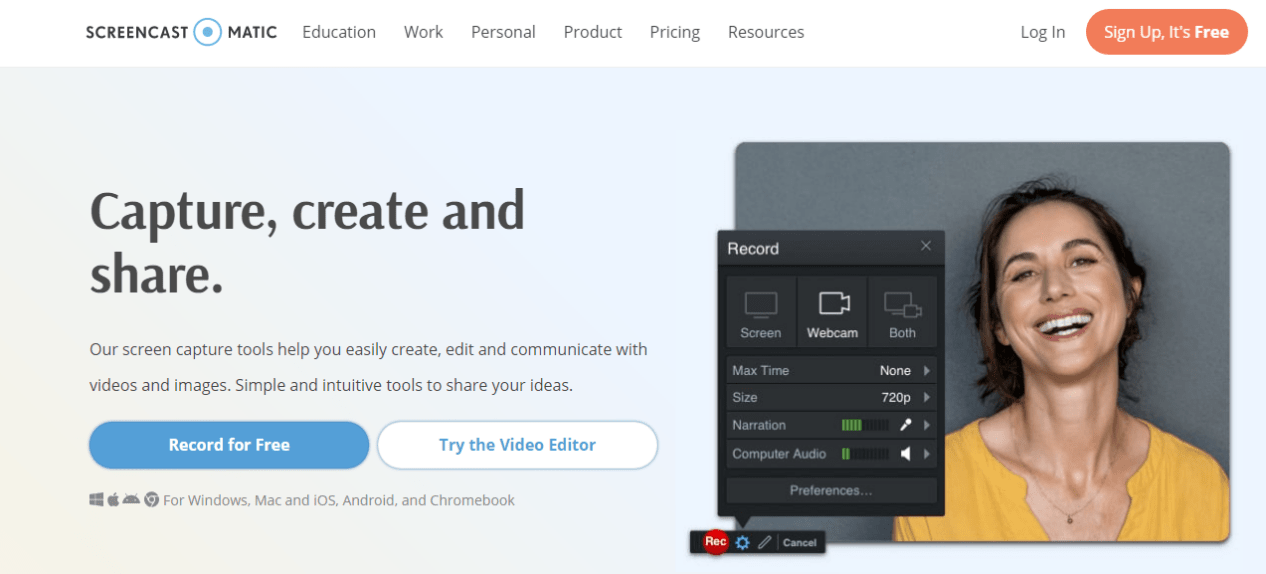 This tool is known among teachers, and it is very simple and helps capture the screen of our computer. The recording can be exported directly to YouTube or saved to send as a file.
It includes a function to simultaneously record with your webcam, so you can appear. It has special features for teachers and everything you need to create, share, and manage videos to enhance learning.
For Windows operating system, there are different programs. One of them is:
4. Windows Movie Maker 
With this program, you can add texts, transition effects, animation, and many more effects to personalize your video. It has a built-in function that allows you to share your videos directly on YouTube, Facebook, and different Social Networks. You can also cut or speed up a video, and it also has a built-in special audio editor to adjust the music or add different sound effects.
And for Mac, one of them is:
5. Final Cut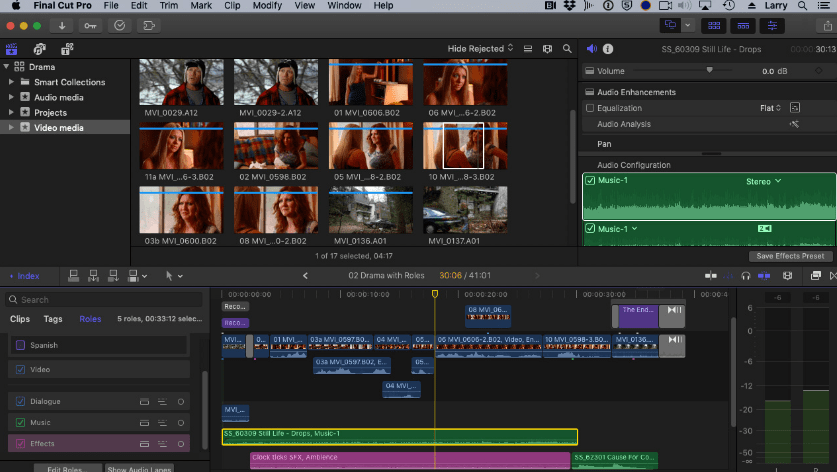 This program allows the editing of audio and animated graphics, and you can even edit 360º video. It has an advanced color recording system. Clips can be added, cut, and joined, and it has multi-camera editing that allows you to synchronize up to 64 different angles. It is a more professional program, but it can also be used to create your classes.
Read More: Best Video Editing and Making Software
What Kinds of Cameras can be used?
It is important that you know the functions of the camera with which you record your video lessons to use them in the best way and help improve the quality of the image and sound.
We list some of the camera options to record your video:
If your laptop has a camera or your computer has the accessory, it will also be simple and fast since it will be saved directly on your hard drive, and you will not have problems in transferring the information or editing.
In this case, we recommend that you use an external microphone, either a headset or a professional one.
Smartphone cameras are the most popular and easy to use, and now almost all phones have a camera. The best of all is that you always have them at hand, which we do every day. You will have no problem recording from your mobile phone.
In this case, we recommend that if your mobile does not have good image resolution, you better try another option.
Digital or compact cameras are the best option if you have no idea how to get started. Most of them are completely automatic, which can be very useful if you don't have much understanding of image capture.
For this option, we recommend that you build or buy a tripod and use the timer options and other automatic options.
The Action Cams are small, light, and very resistant, the most famous being the GoPro that is resistant to splashes, shocks, and focus perfectly despite movement. Most can be linked directly to your smartphone, so the file can be transferred directly to your device.
We recommend that you do not go too far away when recording, since the sound can be lost even if the image is very good.
These are known to have interchangeable lenses according to the objective of the video. They have high-speed memory cards and batteries, which would increase the cost of these types of cameras.
Although the DSLRs are very famous, they are the ones that we least recommend unless you have someone who can help you to record and modify the image options manually.
Distance education continues to grow around the world and even more so in this age of contingency. It is true that at first, this type of teaching caused mistrust, but the scenario has now changed.
Despite the growing popularity of the internet and mobile devices in many sectors, it had not been given an opportunity. But in 2021, distance education became a necessity.