A print-on-demand company that offers quality printing isn't easy to find. If you search about them in the market, you will come to know about different options to make a choice. Print on demand allows you to add your unique content to various products, allowing you to customize them to suit your preferences.
Features offer by many print-on-demand solutions are usually or almost similar to each other. You must carefully consider each solution to find the perfect product. You should be able to choose from a broad catalog of products from the exemplary service and consider shipping considerations along with convenient mock-up tools and easy tracking options.
The following is a list of the best print on demand companies you should consider working with:
1. Printful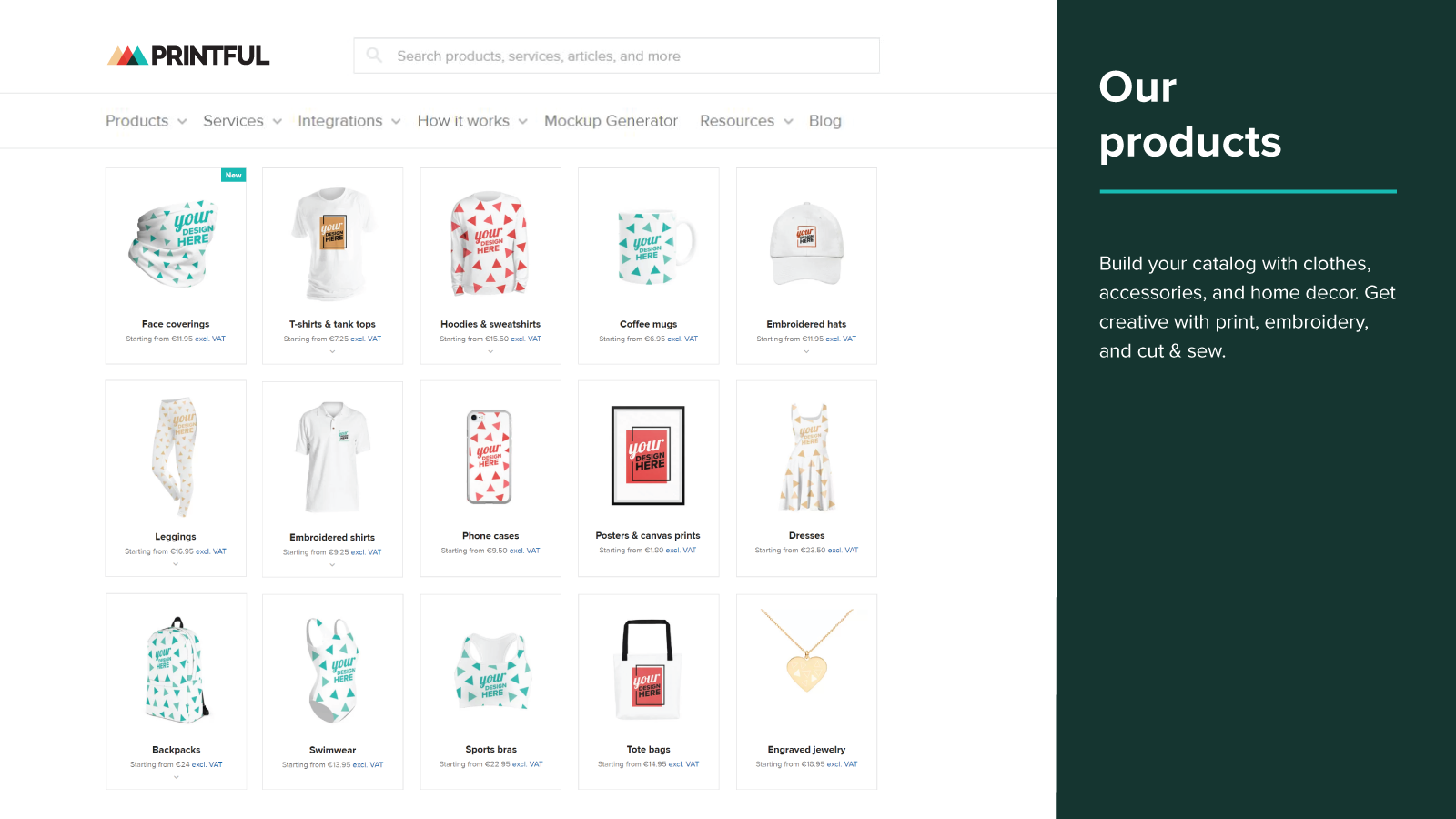 For print-on-demand, printful is considered a perfect option for people. It provides you the facility to design all kinds of products more conveniently. Moreover, you can design your products quickly, even from scratch. In addition to having a Printful account, you can integrate it with your online store and list your new products quickly.
Printful is famous for providing custom branding options for users. You can choose from a range of options for branding and shipping under your brand, including custom labels and pack-ins.
Pricing:
With Printful, you won't have to worry about paying a monthly subscription fee because you will only be charged for purchasing products and shipping them to customers. Prices can vary greatly depending on what you want and how you plan to print it.
Pros:
The user has access to diverse products
A wide range of product integrations is available
A useful mock-up generator is included
Various printing types are available
User-friendly design
Integration:
With Printful's mock-up generator, you can customize your design easily, and for the ease of the utilizers, the service integrates with most major platforms, such as Shopify and Etsy.
Check: Printful Alternatives
2. Printify
Another famous company that offers custom print options is Printify. With their help, you can develop a brand that's uniquely yours. Founded in 2015, the company is a platform that helps e-commerce businesses sell their products directly on their website without relying on any marketplaces.
Using the Riga-based company's on-demand printing platform, merchants can create their own microbrands, thanks to its low-cost, fast printing, and high quality. This allows them to build their own brands.
Pricing:
Printify's price varies by the type of product being shipped and where it will be delivered. Fortunately, Printify has a simple fee schedule, and you can access the software for free and only pay for shipping and fulfillment.
Pros:
Hundreds of products to choose from to sell on your website
Excellent customer service for wholesale sales
Shipping is available worldwide
It provides a wide range of different printing options.
Integration:
The integration with different changes, including Shopify, Etsy, eBay, and Wix, allows you to automate all order operations, so you can focus on marketing and selling your products.
Check: Printify Alternatives
3. TeeSpring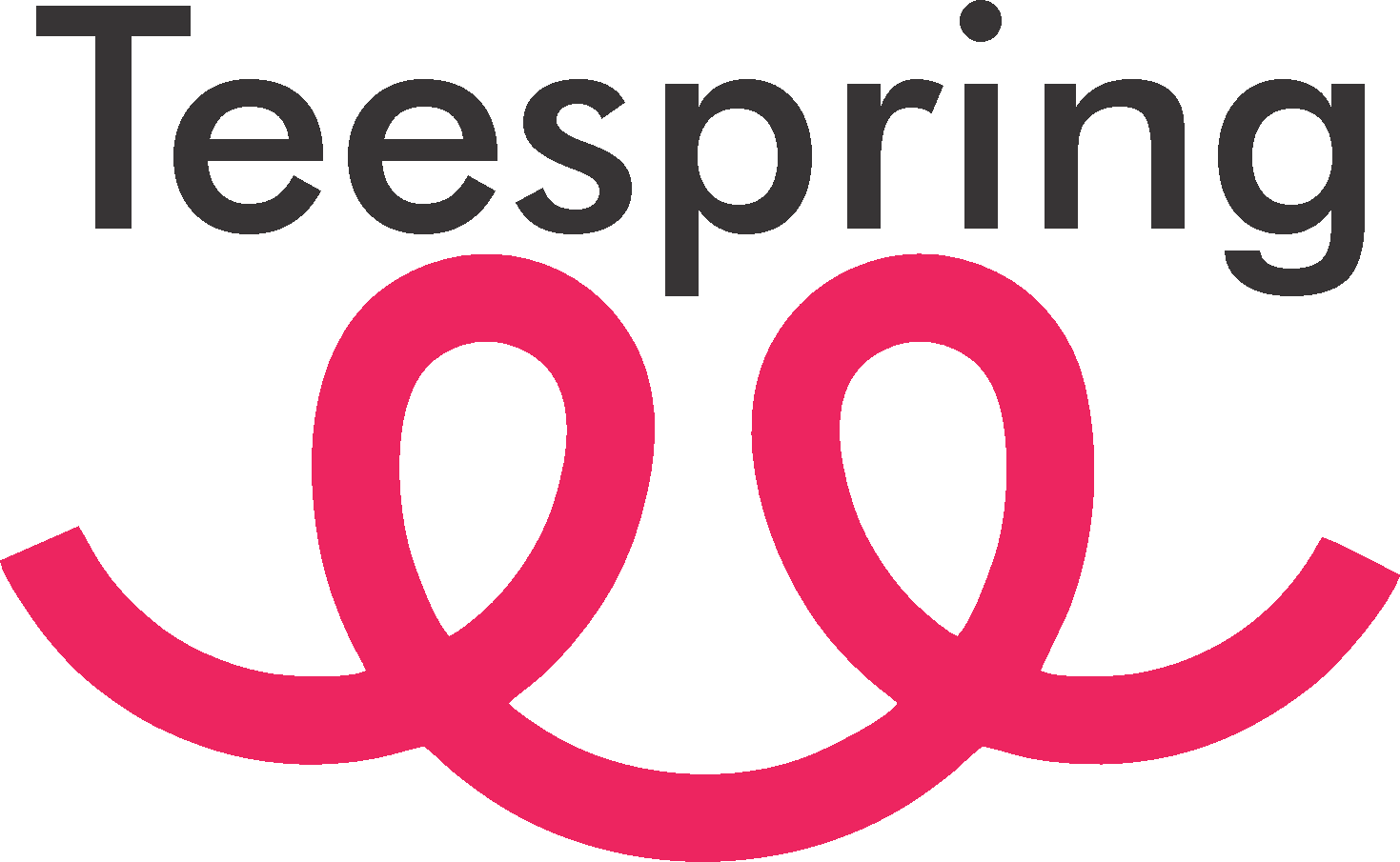 Originally, TeeSpring was a print-on-demand company that sold customizable t-shirts. Despite this, the company has evolved a lot over the years, adding mugs and socks to its assortment of trending products. When you're just getting started with POD selling, this company is one of the easiest to get started with.
Teespring Launcher lets you start designing instantly and choose from over 50 products. Teespring integrations enable you to sell your products anywhere online.
Pricing:
As a member of TeeSpring, you can set the price for the items you sell. The product costs you the base cost, and then when you sell it, you keep the difference between what it costs and what it sold for.
Each Teespring item varies in price depending on your selection, but an entire catalog is available to assist you.
Pros:
The site has a lot of great products.
The ordering process is straightforward and straightforward for all businesses.
The site offers many opportunities for businesses of all sizes to sell various products.
Integration:
Teespring offers a strong line-up of exclusive integrations that will help you sell more. Make sure you're utilizing these powerful tools in order to increase your sales. Teespring's integration with YouTube, Twitch, and Streamlabs is available through the Integrations tab.
4. Gelato
Gelato is a print-on-demand service available worldwide. The company has more than hundred partners in 30 countries and delivers products up to 200 countries. Print-on-demand Company Gelato offers apparel, wall art, and stationery, in addition to custom prints. The firm works quickly, providing most orders within 72 hours.
Pricing:
Gelato is free to sign up for – that means you will not have to pay a monthly subscription fee, and all profits earned from sales will belong to you. This means that Gelato will only charge you if you purchase an item from their site.
Pros:
Easy to use and serve you best.
Provides good connections with a lot of platforms
Good options for selling items in retail.
Integration:
With Gelato, you integrate the different apps, including Shopify and Etsy, for the best results. Use these tools to increase the sale percentage of your products.
5. Spreadshirt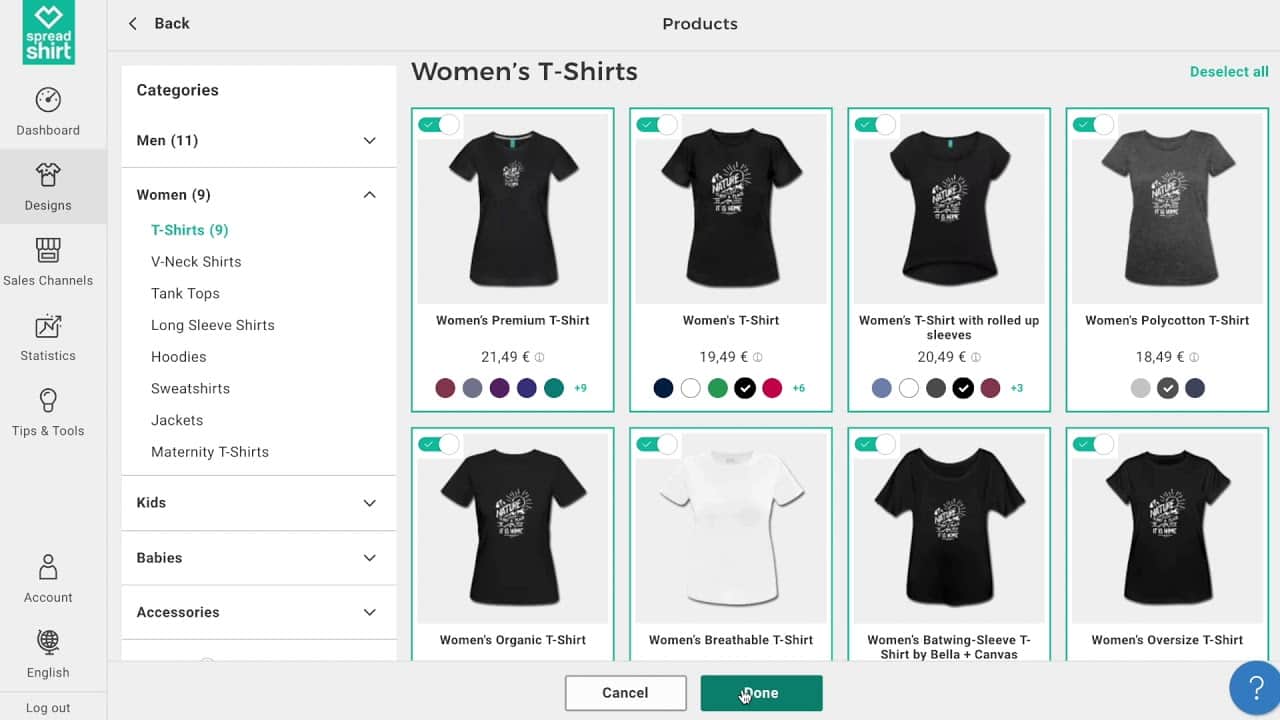 As another leading provider of print-on-demand products, Spreadshirt offers a wide selection of items. This company is based in Germany. You can customize more than 200 unique products in 12 different languages with the marketplace. Moreover, it provides easy customization and designing options for the products.
Pricing:
Spreadshirt is free to use regardless of whether or not you sell through your shop. However, you must pay the original price and shipping charges of the products. Customized products price may vary from each other depending upon various considerable factors.
Pros:
Great customizability options to make your brand stand out
Paid via PayPal
Commission available between 20-40%
The existing marketplace reduces marketing cost
Integration:
Spreadshirt is offering integration with some major platforms, including Shopify. These features are exclusively introduced to increase the customers' business market and achieve tremendous success.
Read More: SpreadShirt Alternatives
6. Gooten
If you're searching for a company that can provide you with all the essential services necessary to sell your designs online, then this is the platform to use. As an account holder at Gooten, you can either sell your creations or those of others who have permitted you to sell theirs.
Pricing:
There is no sign-up fee for Gooten, as many of the most popular print-on-demand companies are. All you need to do is submit your details, and you can begin making your choices. Furthermore, Gooten can be integrated into a variety of other e-commerce solutions.
Pros:
We integrate with major eCommerce platforms
Automatic tracking of orders
Different design options are available
Easy pricing prediction
Integration:
Gooten offers built-in integration options with Big Commerce, Etsy, Shopify, and API. By connecting your store or marketplace to Gooten, we'll automate your supply chain, allowing you to focus on your business instead of for more profit.
Conclusion
When trying to get your merchandise into the market, a print-on-demand company can benefit. It would help if you considered many factors before making your choice. In case you're ready to take online selling seriously, you can find some wonderful companies offering print-on-demand services with excellent upfront pricing.
If you want to achieve your company's goals, you can narrow down your choices and choose the best option. In the 21st century, finding a print-on-demand company is easier than ever before. This article should have helped you locate the company you need.