Continue After Advertisement
PIXIESET is a platform provided to photographers to enhance their creative business by delivering photos and printing sales. It allows photographers to sell pictures, layouts, and templates worldwide. It is a tool that helps photographers run their businesses with fast growth and style. It contains a client gallery that allows the photographer to share their client's pictures with them in any format they want.
PIXIESET allows customers to mark images they like so the photographer can apply further editing to those pictures. The photographer can sell their print products to clients using the PIXIESET store. Also, it is easy for the client to select any image for printing.
Continue After Advertisement
Features
Studio manager.
Online clients booking.
Provides mobile gallery.
Client gallery.
Pros
Best way to enhance business.
Easy to manage clients.
Online payment collection.
Cons
Free trial with limited features.
Costly to get full functionality.
Multiple Privacy issues.
PIXIESET Alternatives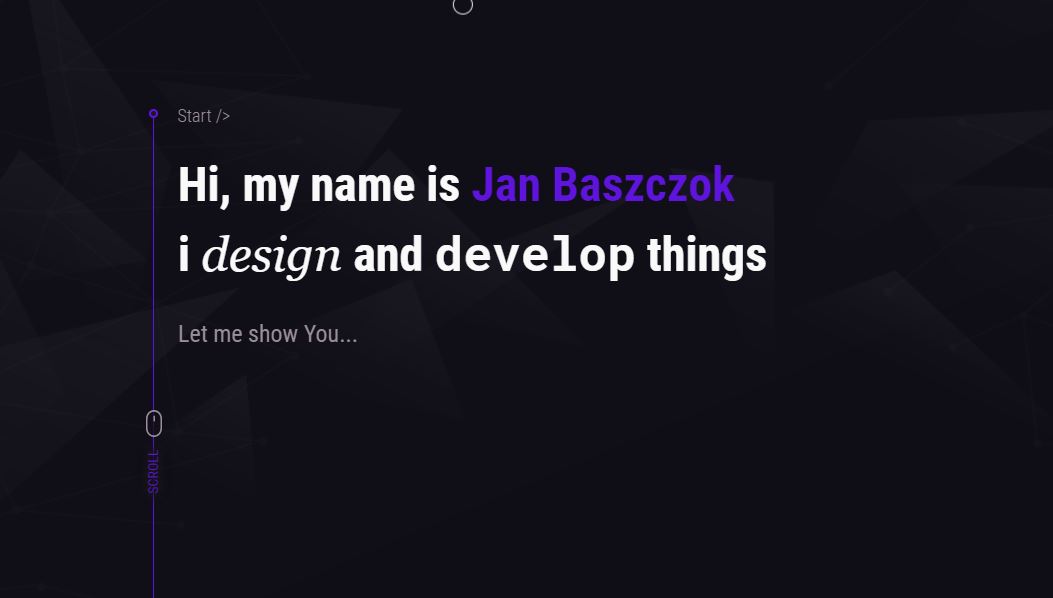 Yasio is a creative portfolio platform that allows users to showcase their work stunningly and professionally. It lets artists, photographers, designers, and other creative professionals create a personalized online portfolio that reflects their style and brand. It offers an easy-to-use interface to access easily using smartphones and other ios devices. Yasio also provides various templates, themes to help users create a unique portfolio and engage more audiences. Yasio also provides tools, such as analytics, social media integration, and mobile optimization.…
YouPic is an online community platform for photographers to showcase their work, get feedback, and connect with other photographers. It has over 3 million members worldwide and has become a popular website. It provides a platform for photographers of all levels to share their passion for photography. YouPic offers various facilities like personalized portfolios, contests, and a marketplace to sell prints and services. YouPic provides educational resources, including tutorials and workshops. It is an excellent resource for inspiration for beginners…
Continue After Advertisement
Continue After Advertisement
Krop is an online portfolio platform that allows creative professionals to showcase their work sleekly and professionally. It offers various customizable templates and tools that enable users to easily create and maintain a portfolio website that accurately represents their skills and talents. Krop provides a user-friendly interface that supports ios and android devices to access quickly. In addition, it also offers job listings opportunities for new ones . It is a popular website with over 50,000 users and has become…
Portfoliobox is a website builder for creative professionals, photographers, artists, and designers. It offers a user-friendly interface that allows you to create a stunning portfolio website without coding or design skills. Portfoliobox helps users to choose various customizable templates to create a website that reflects their brand. It also offers many tools, including unlimited storage, custom domains, and e-commerce functionality. Portfoliobox is perfect for freelancers, artists, and businesses looking for a powerful and flexible platform. It is also ideal for…
Dunked is an online web application and portfolio platform that allows individuals and businesses to create beautiful and responsive websites without coding knowledge. The platform offers various customizable templates, allowing users to edit and showcase their work worldwide. It has a user-friendly and drag-and-drop interface to access easily . Dunked is a popular platform designed to showcase visual content such as photography, portfolios, and artwork. It also includes integrated tools such as custom domain names, search engine optimization, and analytics…
Pixpa is a built-in online web application that enables photographers, artists, and designers to build professional websites, online stores, and client galleries without coding knowledge. It offers a highly-customizable platform with various tools such as drag-and-drop builder, e-commerce integration, blogging, client proofing, and SEO optimization. Users can optimize stylish themes for desktop and mobile devices  quickly. Pixpa also offers you to showcase their work worldwide by using various formats, including galleries, slideshows, and videos. Pixpa offers e-commerce integration that allows…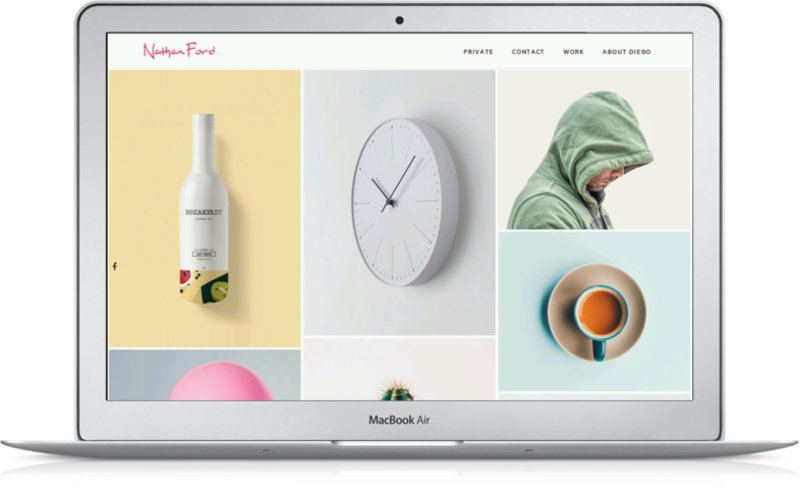 Crevado is an online portfolio platform that allows users to create stunning portfolios their work to the world. It offers a user-friendly interface and customizable templates that make it easy for users to build a professional portfolio . Crevado can support various types of media and gives easy access for artists and other creatives to showcase their work. In addition, Crevado also provides fantastic built-in tools to help them reach a wider audience and track their  performance over time. Further,…
Fabrik is an online portfolio platform designed for creative professionals who want to showcase their work online. Users can efficiently build a perfect portfolio website in an impressive style. Fabrik offers a range of customizable templates and tools that allows users to create a website that reflects their brand. The platform also provides fantastic facilities, such as content management, social media integration, and SEO optimization, ensuring users can easily promote their work . Fabrik offers gives easy access to a…
Adobe Portfolio is an online website builder that allows users to showcase their work online. It offers Creative Cloud tools, making it an excellent option for designers, photographers, artists, and other creative professionals. Adobe Portfolio helps users to choose from various customizable templates and themes to create a personalized website that showcases their work professionally. The platform is also easy to use and offers a drag-and-drop interface that requires no coding skills. Adobe Portfolio also helps to integrate that allows…
Clippings.me is an online website that empowers freelance writers to showcase their work to potential clients and collaborators. The platform allows writers to create a professional portfolio that includes their bio, contact information, and writing samples. Clippings.me also provides writers analytics to track their portfolio's performance and improve them to showcase on search engines. It offers a user-friendly interface and customizable templates to showcase writing samples. With Clippings.me, writers can easily share their portfolios with clients and build their ranking…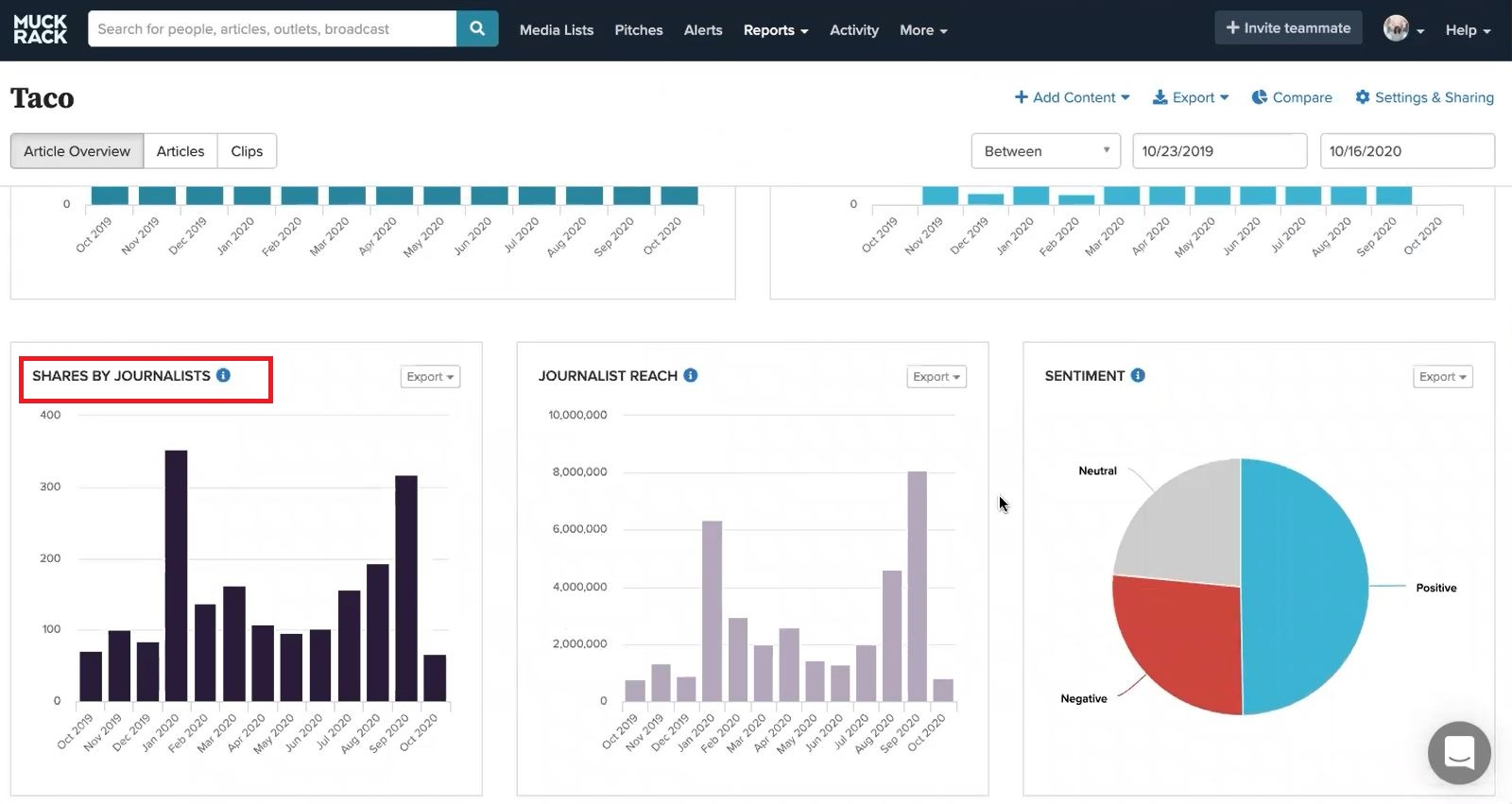 Muck Rack is a media database and online platform that helps public relations professionals and journalists connect. Muck Rack connects with the most influential journalists on Twitter and integrates the count, engagement, and frequency of tweets. It offers a user-friendly interface that helps to access and navigate easily. It has a vast database that allows journalists to find sources, track news trends, and build relationships with PR professionals. Muck Rack also offers a suite of communication tools, including media monitoring,…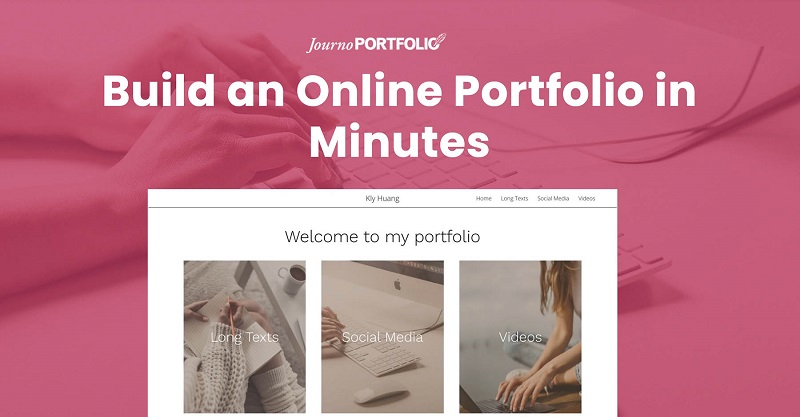 Journo Portfolio Is an essential tool and webpage for journalists to showcase their work and build their brand. Journo Portfolio offers an easy-to-use platform for journalists to create a professional website highlighting their skills. It helps journalists to create an online portfolio that showcases their best work, including articles, videos, and multimedia projects. It allows them to customize their portfolio with various design options, a custom domain name, and Google Analytics integration. In addition, it offers social media community that…