Content Continues After Ad
Pirate Kings is a free strategy and adventure video game developed by Jelly Button Games. Throughout the game, the player has to build a land and try to make it a Paradise island. In addition to creating an island, the player also has to decorate the island with multiple items. The player has to play the role of the pirate, and his mission is to fight against the enemies to conquer the land.
In this game, the players have to prove their abilities by sailing a ship, shooting cannons at enemies, and protecting themselves from enemies. On completing all these tasks, the game provides the player with cash as a reward. Using these rewards, the player can unlock upgrades and various items.
Content Continues After Ad
Features
Build a land
Decorate island
Fight against enemies
Rewards
Pirate Kings Alternatives
Island King is a free action and strategy video game developed by Forever9 Games. The story of the game is that one day Luna and her father were playing, and a monster appeared. The monster takes her father away to an unknown island. Throughout the game, the player has to play the role of a Luna name character. The player has to explore various islands to find her lost father. This game lets players spin the wheel to get mega…
Coin Beach is a free casual and casino video game developed by SKYFOX GAME. In this game, the player has to build their kingdom at the top. To build the kingdom, players require coins which they get by performing different activities. In addition to getting coins, the player can also get shields to protect the kingdom from the attack of enemies. The game provides you with a slot machine by spinning which you can get coins. Furthermore, the player can…
Content Continues After Ad
Content Continues After Ad
Spin Voyage: Coin Simulation is a free casino and casual video game developed by True Pilots U.N. Limited. In this game, the player has to play the lucky slot machine and win coins. Throughout this game, the player has to create an excellent island empire and become king of the island. The player has to loot his friends and other players to become richer. In this game, the player can travel to beautiful destinations like New York, Paris, calm beaches,…
Coin Trip is a free building and adventure video game developed by Lion Studios. This game is set on a beautiful island with several sunny Maldives and forests. In this game, the player has to create the land and battle against enemies. In addition to creating the land and battling against enemies, the player can also defend against enemies with shields. The game provides you with rewards and coins for completing these objectives. The player can unlock multiple locations and…
Age of Coins: War Master is a free adventure, puzzle, casual, and casino video game developed by YADARKO TRADING LIMITED. In this game, the player has to build cities and world wonders to establish superiority. Throughout the game, the player can get coins by spinning the wheel. The player's coins depend on his spins; the more he spins, the more coins he gets. Furthermore, the game enables you to raid other players and loot their coins. The player must collect…
Fruit Master: Village Master is a free adventure and casino video game developed by Radar, LLC. In this game, the player has to earn gold by spinning a slot machine to create villages. You can start building on unique locations like the town of dinosaurs, Egyptian pyramids, Pirate Island, Viking city, and Pirate Kings. The game provides you with weapons using which you can attack enemies, destroy their buildings, and steal their treasure. Furthermore, the game has multiple levels, and…
Pet Master is a free casual and casino video game developed by Moon Active. In this game, the player has to build the biggest pet empire and travel through magical pet kingdoms. In addition to building a pet empire and traveling pet kingdom, the player can also battle against enemies. The player can roll the spinner throughout the game and get coins for building a pet empire. Furthermore, the player can attack and raid enemies and other players in the…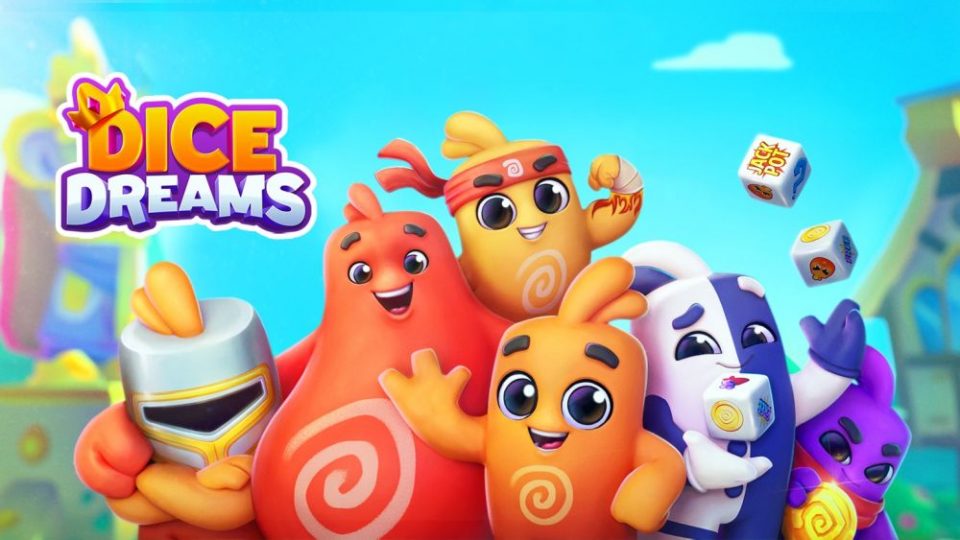 Dice Dreams is a free adventure and casual video game developed by SuperPlay. In this game, the player has to roll the dice on the magical board and build his epic kingdom. The player is provided with gems and coins when rolling the dice on the board. Throughout this game, the player can attack enemies and loot their treasure. Furthermore, the player can get revenge on those who attacked their kingdom. The players can connect this game with Facebook and…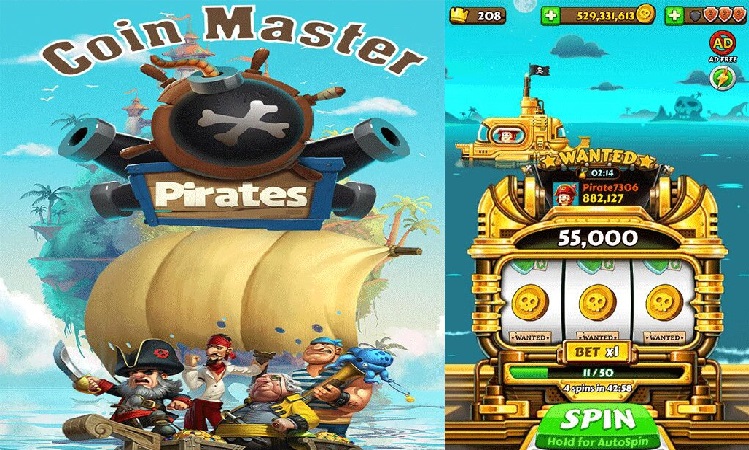 Pirate Master: Coin Kings is a free casino and casual video game developed by BigLime Limited. In this game, the player has to spin the slot machine to get shields, coins, skulls, cannons, and potions. With the help of shields, the player can protect his island, treasure, and kingdom from enemies. The player can build islands, ships, and villages using coins. Furthermore, the skulls enable you to raid the other pirates and steal their treasure. This game allows you to…
Coin Kingdom is a free casino and casual video game developed by Tycoon Games. In this game, the player has to build strong kingdoms and fight against kings to protect these kingdoms. The player requires coins for building an empire which he can gain by attacking and raiding enemies. You can also get coins by playing many little games like a jigsaw. Furthermore, the game allows you to hire a servant, which helps you to earn coins from spins and…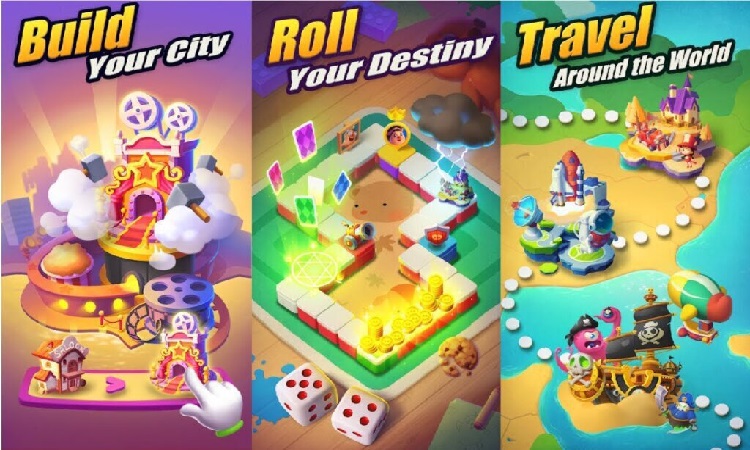 Piggy GO: Clash of Coin is a free puzzle and strategy video game developed by Forever9 Games. In this game, the player can earn multiple coins by completing various challenges. Throughout this game, the player has to roll the dice and explore the whole game world. You can perform four fun-filled activities in this game: Go Jackpot, Lili's Kitchen, Tournament, and Go City. The primary mission of the player is to create a beautiful city in the game. This game…
Cash Adventure: World Spin Master is a free casino and casual video game developed by CookApps. In this game, the player has to create his world of wonders by getting cash. This game provides you with a slot machine on spinning which the player can gain coins. The player can also earn coins by attacking and raiding the enemies. With the help of this game, you can grab the cash and become a millionaire. Furthermore, the game provides you with…
Coin Master is a free building and strategy video game developed by Moon Active. In this game, the player has to play the role of a Pig named character who has to spin the wheel and try his luck. The spinning wheel provides the player with mega tools and coins as awards. The player can easily build a village and attack buddies using these coins. This game provides you with new characters from which you can choose your favorite characters.…