Continue After Advertisement
Packing House is a free simulation PC Gaming site on which users can start their business in an online store. With the help of this gaming site, people can increase their assortment and shipping capacity. Using it, you can buy things from wholesalers and import products to wholesalers. People can list the products on the internet and display them online.
Furthermore, the site enables users to pack the orders of customers and send them carefully. Users have to keep the products in stock and increase the speed of shipping products for growing their business. People can hire employees for increasing the packing and shipping speed of the product. Packing House is also capable of servicing the sold products if they are damaged.
Continue After Advertisement
Features
Start the business on online store
Increase shipping capacity
Buy things from wholesalers
Import products to wholesalers
List products on the internet
Hire employees
Service the damaged sold products
Packing House Alternatives
Wilmot's Warehouse is a paid simulation, puzzle, and adventure video game developed by Hollow Ponds. In this game, the player has to control a hard-working employee of the warehouse named Wilmot. The player aims to keep the warehouse running by sorting, stacking, and pushing a variety of products. For filling up his warehouse the player can find multiple products in this game. After finding and collecting the products the player has to remember the place where he stores the products.…
House Flipper is a free simulation, first-person perspective, and building video game developed by Frozen District. In this game, the player has to purchase, upgrade, and repair damaged houses. The main aim of the player is to earn money by selling houses at a nice profit. The player is provided with multiple tools like nail, hammer, screw, and drill for fixing the damaged houses. In addition to repairing damaged houses, the player can also furnish and decorate the house. The…
Continue After Advertisement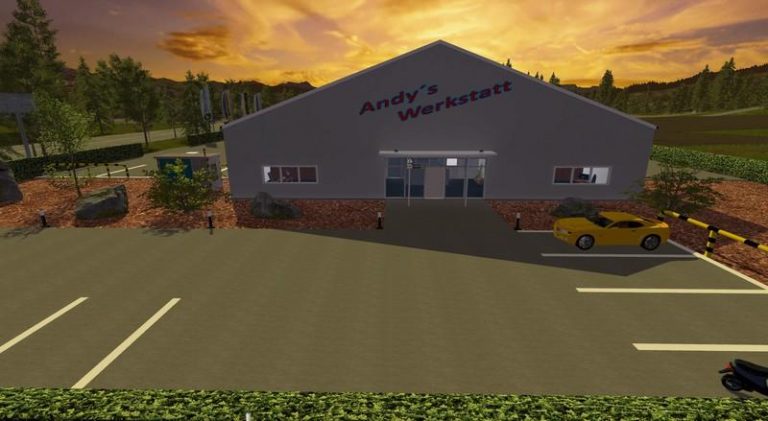 Continue After Advertisement
Workshop Simulator is a free simulation, indie, and sandbox video game developed by INTERMARUM. In this game, the player has to play the role of a mechanic who has to work with his grandfather. The player aims to repair items using various mechanics such as cleaning, painting, disassembling, and sanding. On repairing items the player is provided with income using which he can buy more equipment pieces for his workshop. This is an open-world game so the player can freely…
Internet Cafe Simulator 2 is a free business simulation, strategy, and adventure PC video game. In this game, the player can open his café and earn money for his brother. To build a café, the player has to upgrade his skills from the tech tree. At the start of the game, the player is provided with knowledge of game mechanics and tutorial tasks. After completing tutorial tasks, the player can improve computers and manage the café. In addition to managing…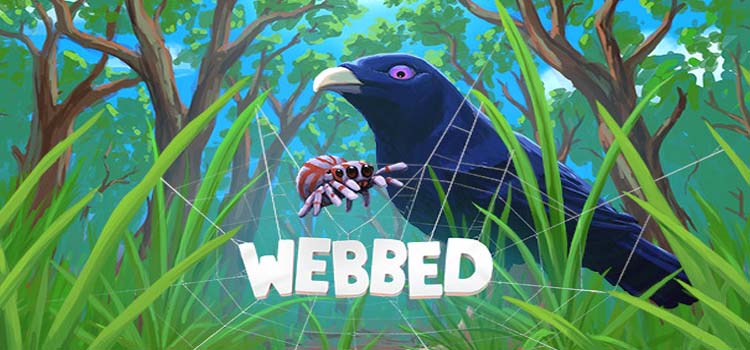 Webbed game is a paid action-adventure, arcade, and physics-based video game developed by Sbug Games. In this game, the player has to play the role of a spider. The story of the game revolves around a little spider who has to save her boyfriend from a big bowerbird. To save the boyfriend, the spider can spin on sticky webs and swing through the trees. This game enables the player to freely explore the whole game world. Webbed game supports both…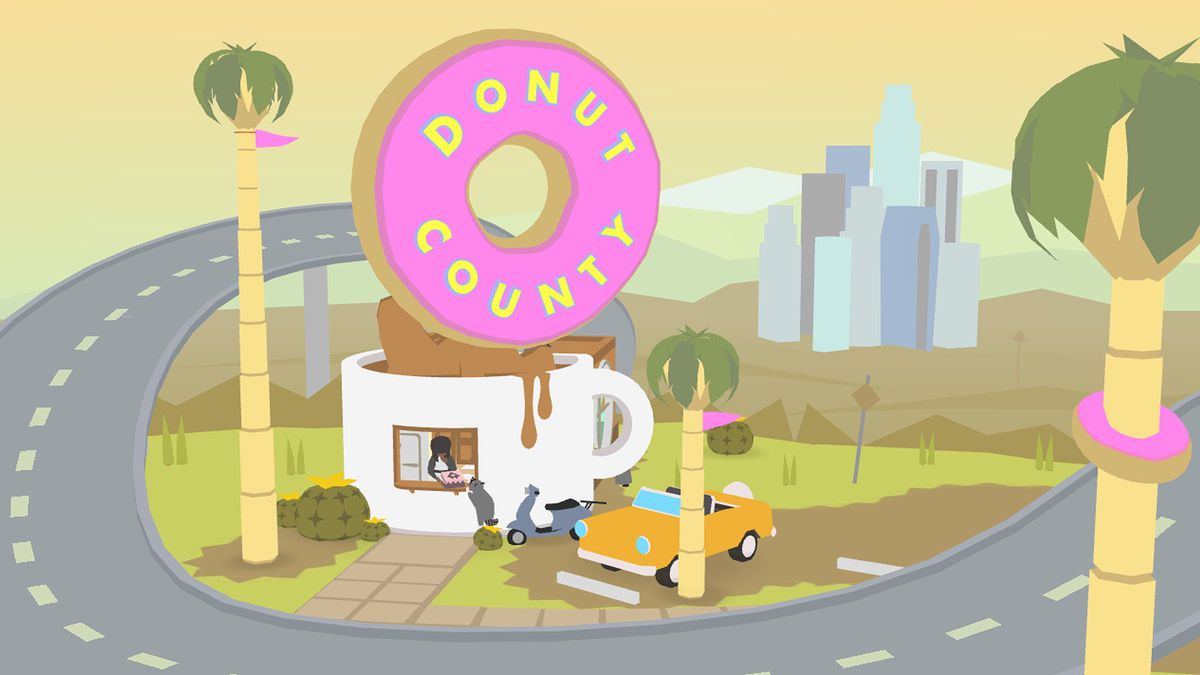 Donut County is a paid puzzle, adventure, and physics-based video game developed by Ben Esposito. The story of the game revolves around the Racoons who have invaded the game with holes. In this game, the player has to play the role of an evergreen character. The player has to face the beautiful team of characters and struggle to throw the characters in the hole. The Player aims to swallow up houses and buddies for receiving prizes and points. It is…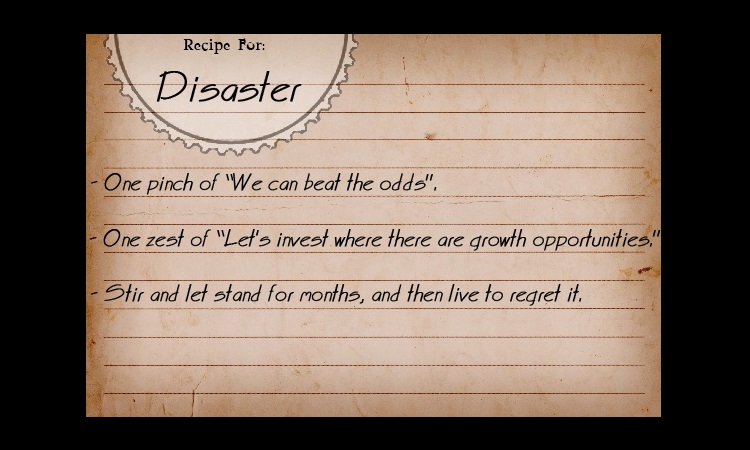 Recipe for Disaster is a paid simulation and strategy video game developed by Dapper Penguin Studios. In this restaurant management game, the player has to play the role of a hardworking chef. The player aims to become a famous restaurateur on the international level. You can customize the food menu, experiment with new ingredients for creating new dishes, and hire staff. This game gives you the option to customize the layout and design of your restaurant using multiple colorful themes…
A Short Hike is a paid adventure, exploration, and simulation video game developed by adamgryu. In this game, the player has to play the role of a protagonist named Claire. The objective of the player is to reach the summit of the mountain to get reception of a cellphone. It is an open-world game so the player can navigate the game world for completing multiple objectives. To achieve success and reach his goal, the player can climb, fly, hike, and…
The Bridge is a paid side-scroll, puzzle, and single-player video game developed by The Quantum Astrophysicists Guild. This game takes place in the simple world of a 2D environment. In this game, the player has to play the role of an Escher-like protagonist who has to affect the gravity forces. The player aims to lead the main character towards the exit door. This game has multiple different levels which are full of difficulties. While playing the game, the player has…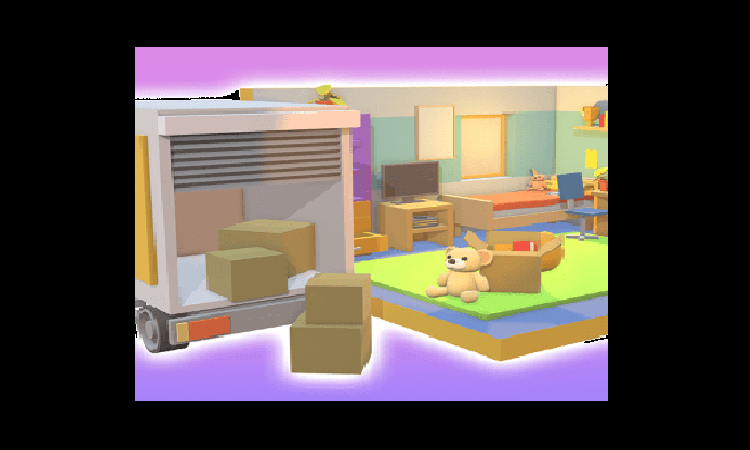 Unpack 3D: Moving Simulator is a free simulation and indie video game developed by TAKU Studio. In this game, the player has to visit all the houses of the city and discover new rooms in the houses. The player aims to help people in arranging the rooms by putting the thing in the right places. On arranging the rooms, the player is provided with in-game points. Using game points, the player can unlock new towns and buildings for arranging. Unpack…