Continue After Advertisement
Misty Continent: Cursed Island is a fun strategy video game made by FunPlus International AG.  The game becomes more interesting with hidden treasures and relics related to sea gods, making it mysterious and captivating. In this game, players can enjoy themselves by using their thinking skills to create smart strategies. They can search for valuable objects and face challenges during their journey. The idea of exploring a cursed island and discovering its secrets fits well with adventure games.
This game is appealing to people who like finding things and solving puzzles. Including stories and customs about sea gods from long ago can make the game more interesting and realistic. The game can have different types of gameplay that appeal to different gamers. These things could involve constructing cities, managing resources, solving puzzles, and engaging in combat. The way things work will decide which gaming interests are taken care of.
Continue After Advertisement
Features
Players can enjoy the challenge of planning and executing strategies
Can be exciting for players who enjoy exploration and uncovering secrets
Provide a rich backstory that enhances the game's immersion and narrative
Players enjoy forming alliances, sharing strategies, and competing with others
Pros
Engaging Theme
Exploration and Adventure
Rich Lore
Variety of Gameplay
Cons
Learning Curve
Quality of Execution
Server Stability
Unbalanced Gameplay
Similar to Misty Continent: Cursed Island
Crime City (Action RPG) is a free action-adventure and real-time strategy video game for teenagers developed by Deca_Games. In this game, the player has to create a criminal empire and fight against enemies. You can play this game with players all around the world. In addition to playing, you can also chat with other players. This game provides players with multiple weapons, including sniper rifles, machine guns, and shotguns. It is an online game so you cannot play this game…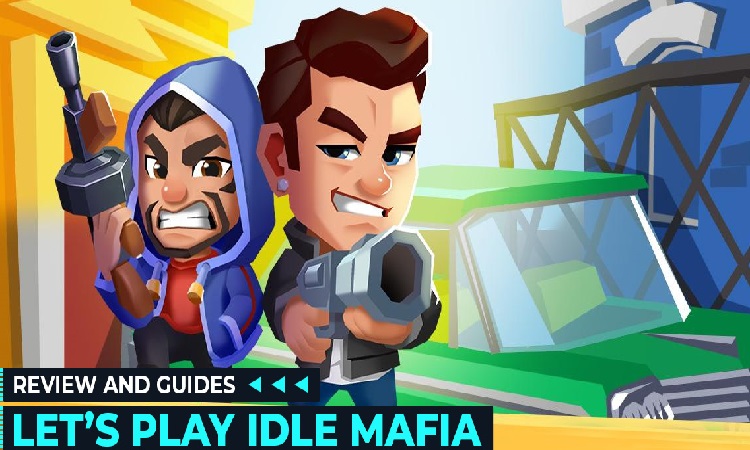 Idle Mafia: Tycoon Manager is a free simulation, role-playing, and single-player video game developed by Century Games Pte. Ltd. This game takes place in a beautiful world in which player has to manage the business. In addition to managing a business, you can gather talented gangsters and be a part of the mafia. It enables the player to install clubs and casinos for earning a lot of money. This game has multiple levels and all these levels are full of…
Continue After Advertisement
Continue After Advertisement
War and Order is a free real-time strategy and castle building video game developed by Hong Kong Ke Mo software Co., Limited. This game takes place in a medieval-themed world in which the player has to build an empire. It enables players to raise a massive army and create several buildings in their empire. At the start of the game, the players have limited resources and they have to unlock new resources. This game has both single-player and multiplayer modes…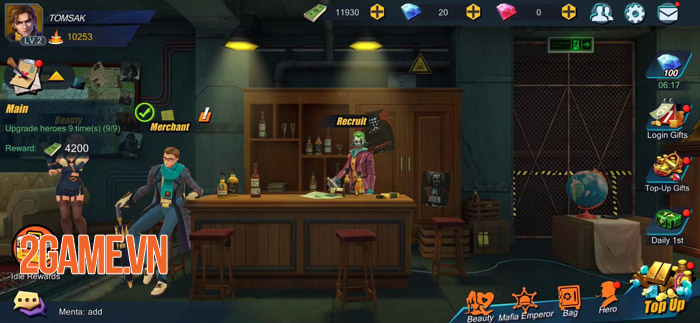 Mafia Pride: Family is a free action-adventure and role-playing video game for teenagers developed by Enjoy mobile game limited. In this game, the player is the child of a wealthy criminal and underworld businessman who has to establish his family. The main task of the player is to survive in a world full of crime, take revenge, and find out the truth. You can choose various characters and create your gang for fighting against enemies. All the members of the…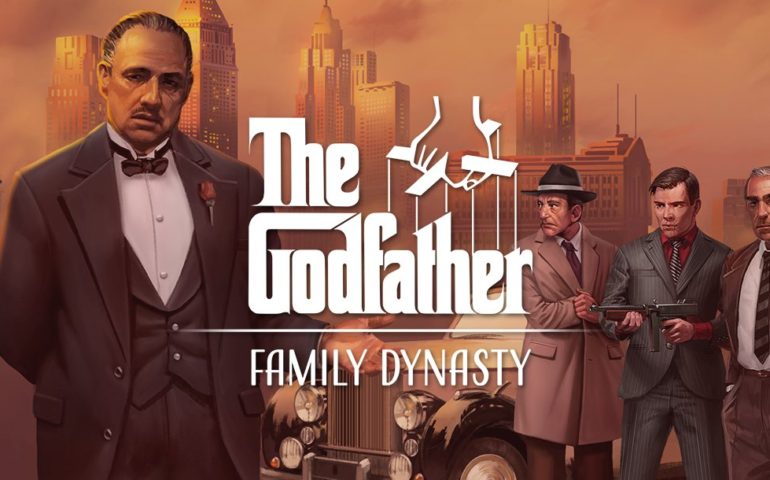 The Godfather: Family Dynasty is a free real-time strategy, adventure, and isometric perspective video game developed by FT Games. This game takes place in the stunning world in which the player has to carry out the deeds of Corleone's. The player has to keep an eye on the empire and turn against the empire. At the start of the game, the players have limited resources and they have to unlock new resources. This game has both single-player and multiplayer modes…
Guns of Glory: The Iron Mask is a free strategy and action-adventure video game developed by Century Games Publishing. The story of the game is that Cardinal has killed the king and plans to claim the crown. In this game, the player has to play the role of a prisoner who has to survive and escape from jail. This game has both single-player and multiplayer modes so the player can play alone or with friends. Due to its multiplayer mode,…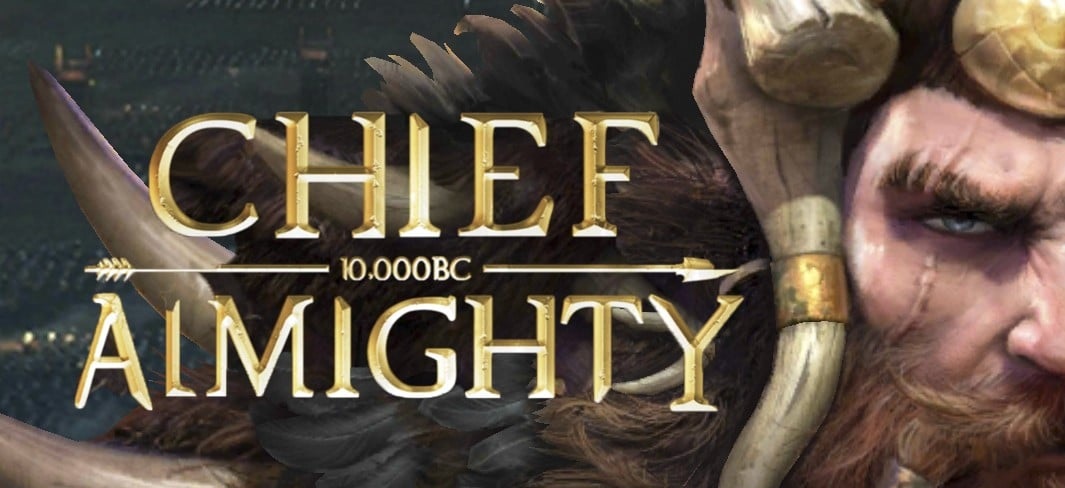 Chief Almighty is a free strategy and role-playing video game for teenagers developed by YOTTA GAMES. In this game, the player has to hunt creatures and create parties for hunting creatures. You can create groups of troops and train them for facing various situations. In addition to training troops, the player can also train dinosaurs for riding them to cover a long distance. It provides the player with a map using which the player can find locations and look at…
Kingdom of Pirates is a free action-adventure and role-playing video game developed by Garena International II. In this game, the player has to build the fleets and command a fleet of pirates. The main task of the player is to navigate in the ocean and battle against water battlers. This game has over 15 levels and all these levels are full of challenges. It is an open-world game in which players can freely explore the whole game world. This game…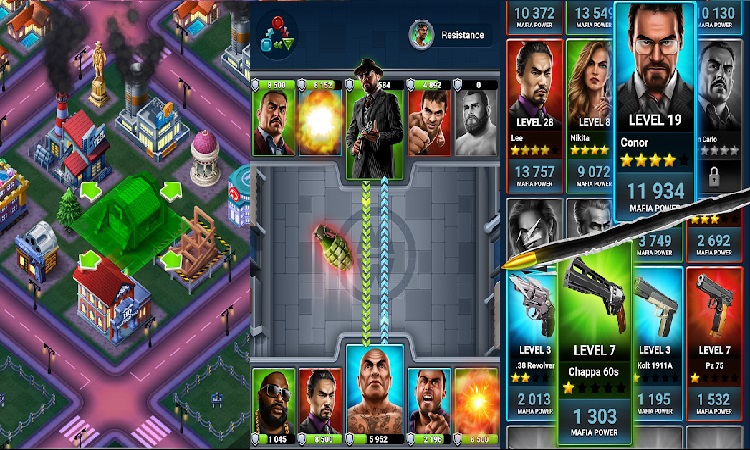 Mafia World: Play Like a Boss is a free action-adventure and role-playing video game for teenagers developed by GamoVation. In this game, the player has to create his empire and fight against enemies. In addition to creating an empire and fighting against enemies, the player can also loot rare items and commit crimes. It enables players to unlock multiple weapons which are useful for fighting against enemies. This game has a multiplayer mode due to which players can team up…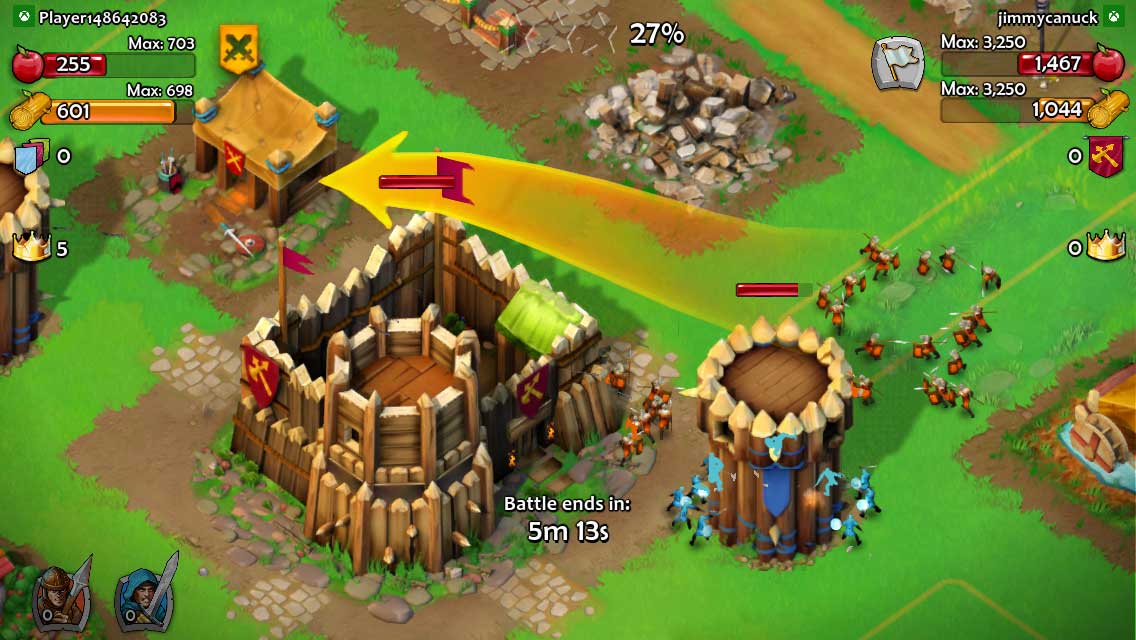 Clash of Empire: Empire Age is a free adventure and real-time strategy video game for teenagers developed by LEME GAMES. In this game, the player can play the role of an alliance and fight against enemies. The player aims to conquer an empire construct castle and other buildings on the empire. This is an open-world game in which the player can freely explore the whole game world. Furthermore, it has easy-to-learn controls, 3D graphics, and beautiful visuals for the players.…
The Grand Mafia is a free strategy, action, exploration, and simulation video game developed by YOTTAGAMES. This game takes place in an old underworld in which the player has to play the role of a boss. In this game, the player has to become the lord of the entire city by capturing territory. The player can battle against the other players for occupying their cities. This game provides players with multiple weapons using which they can easily fight against enemies.…