Content Continues After Ad
Long Live The Queen is a paid role-playing, anime-based, simulation, and adventure video game developed by Hanako Games. The story of the game revolves around a princess who is getting training to become the queen of the kingdom after her mother's death. In this game, the task of the player is to keep the princess alive till she turns fifteen and becomes the queen.
The player can schedule the weekly lessons of the princess on various topics like logistics, foreign affairs, self-defense, expression, magic, and military matters. Furthermore, this game has various characters from which the player can choose his favorite characters to play the game. Long Live The Queen offers clear details, great game mechanics, excellent graphics, and powerful soundtracks.
Content Continues After Ad
 Features
Various characters
Schedule various lessons for princesses
Multiple ending systems
Superb story
Wonderful visuals
Clear details
Great game mechanics
Excellent graphics
Powerful soundtracks
Long Live The Queen Alternatives
This Is the President is a paid adventure, political thriller, and strategy video game developed by SuperPAC. In this game, the player has to play the role of a newly elected leader. The mission of the player is to escape justice for all the past crimes. To deal with the old problems, the game enables the player to hire unofficial and official staff. In this game, the player has to fight with the establishment, media, competitors, and foreign leaders. This…
We. The Revolution is a paid strategy, choices matter, and simulation video game developed by Polyslash. This game takes place in the blood-soaked and historical-themed world in which the player can experience political gameplay. While playing the game, the player has to make decisions wisely. In this game, the player has to collect resource management, adventure, and survival game elements. The player has to play the role of the judge who has to shape history and decide who will die…
Content Continues After Ad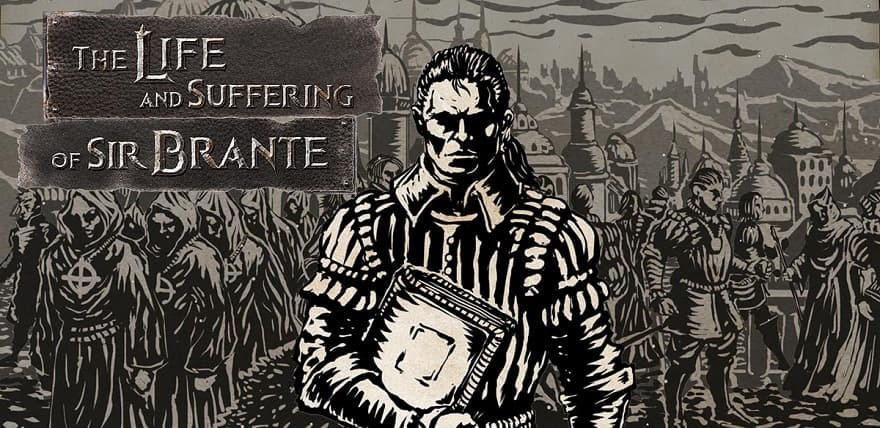 Content Continues After Ad
The Life and Suffering of Sir Brante is a paid indie, role-playing, and strategy video game developed by Sever. This game takes place in a ruthless and gritty world that is ruled by unrelenting gods. The story of the game revolves around a man who has to challenge the existing order. In this game, the player has to embark on a journey, face challenges, and make decisions. All the decisions made by the character not affect only himself but also…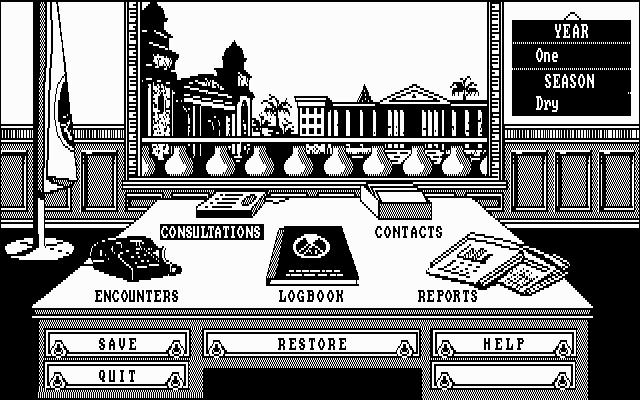 Hidden Agenda is a paid action and adventure video game developed by Supermassive Games. In this game, the player has to play the role of a Becky Marney or Felicity Graves. Becky Marney is a homicide detective and Felicity Graves is a district attorney and they both have to solve a serial killer case. This game has quick-time events that decide the end of the game story. This game supports both single-player and multiplayer modes so the player can play…
Disco Elysium is a paid strategy, simulation, and role-playing video game developed by ZA/UM. In this game, the player has to play the role of a detective and his mission is to investigate crimes like murder. To recognize the murderer, the player must have unique abilities and detecting skills. After recognizing the murder and completing the investigation the player is rewarded with points. This game enables the player to design his character with the items, 80 clothes, and objects. While…
Crisis in the Kremlin is a paid strategy, indie, and simulation video game developed by Kremlingames. This game takes place in the perestroika era, in which the player has to rule over the Soviet Union. In this game, the player can play the role of three characters the hardliner Yegor Ligachyov, reformist Mikhail Gorbachev, and nationalist Boris Yeltsin. While playing the game, the player has to handle multiple governing tasks like workweek budgets, and civil rights. In addition to handling…
Ostalgie is a paid indie, simulation, and strategy video game developed by Kremlingames. This game is set in the year 1989 in which the player has to play the role of a leader of one of the socialist states like Afghanistan, Cuba, and North Korea. The mission of the player is to contend with both external and internal enemies. Furthermore, this game supports a single-player mode so the player has to play this game alone. While playing the game, the…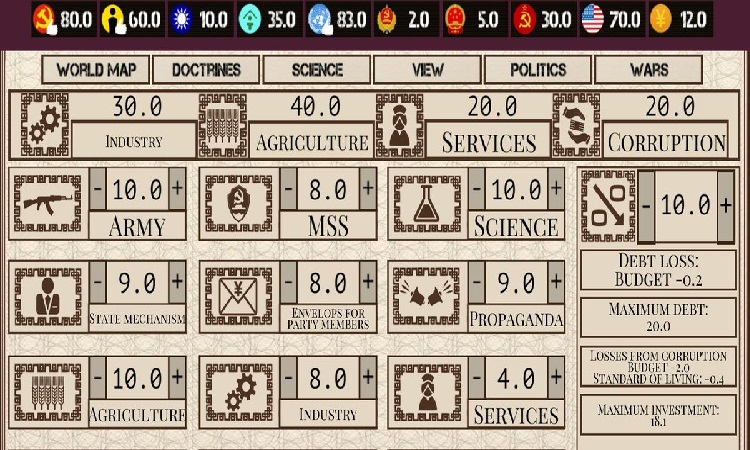 Legacy of Mao is a paid simulation, political sim, and strategy video game developed by Kremlingames. This game takes place in the year 1976 when hard times of public critics and hongweibing are coming to an end. The player has to play the role of a leader who has to lead the China People's Republic. While playing the game, the player can compete for leadership and restore relations with the USSR. Furthermore, this game enables the player to deal with…
Sunless Skies is a paid role-playing, indie, and survival video game developed by Failbetter Games. In this game, the player has to explore the game world from a top-down perspective. While playing the game, the player can interact with both long and brief narratives that may have negative or positive rewards. In addition to interacting, the player also has to fight with other players and destroy them. This game provides the player with various weapons for fighting against enemies. Furthermore,…
80 Days is a paid role-playing, strategy, and adventure video game developed by inkle Ltd. The story of the game revolves around a Phileas Fogg named character. The mission of the character is to navigate the whole game world within eighty days. Before playing the game, you have to select the route and decide whether you want to travel via steam train, submarine, and airship. It is an open-world game in which the player can freely explore the 170 cities…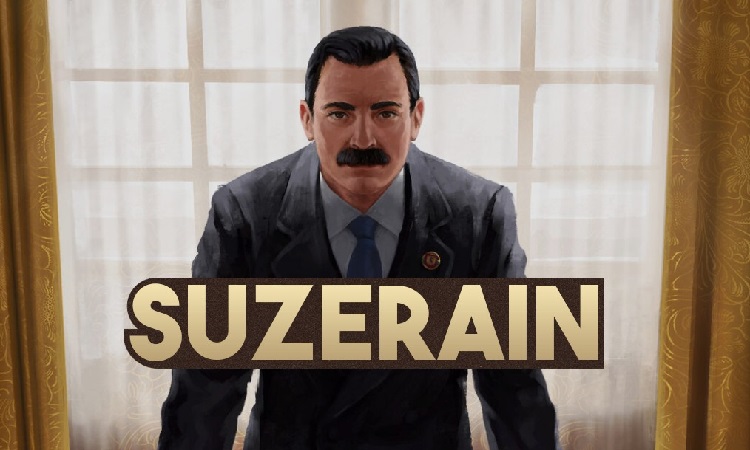 Suzerain is a paid simulation, adventure, and strategy video game developed by Fellow Traveller. In this game, the player has to play the role of the president of Sordland named Anton Rayne. While playing the game, the mission of the player is to lead his nation in the right manner. This game enables the player to converse with the particular people of his country for sustaining position. The player has to deal with the dearness, economic crisis, terrorism, corruption, and…