Content Continues After Ad
Legends of Runeterra is a free Single-player, Multiplayer, and Digital collectible Card game developed by Riot Games. It is operated on Android, iOS, and Microsoft Windows. This game is set in the world of League of Legends and your main goal is to reduce the health of your opponent to zero. Play smartly in the battle of cards so you get the Champion Mastery Crests. You will access cards from 9 different regions and explore new champions.
Moreover, you can react to unique contests, earn and unlock unique cards, get and equip yourself with power-ups, and face new challenges on the map. Play in multiple modes, different options, and stages to climb the high rank.
Content Continues After Ad
Features
Free Single-player and Multiplayer
Digital collectible Card game
Multiple modes and game options
Operated on different platforms
Various tournaments
9 different regions
Unique contests
Unlock and get free cards
Equip power-ups
New challenges
Different map
Rank board
Spending cents
Win prizes
Similar to Legends of Runeterra
Mythgard is Free to play, Online Co-Op, Multiplayer, Adventure, and Indie Strategic game. It can be operated on Android, iOS, Windows, and Macintosh operating systems. It is set in a magical world of exceptional knowledge with tactical gameplay and strategic building of decks. Multiple modes and a rich-featured system offer lots of ways to play. Make smart and clever decisions and use spells and magic to defeat your opponents. Moreover, you can collect more than 400 cards, and unique battlefields,…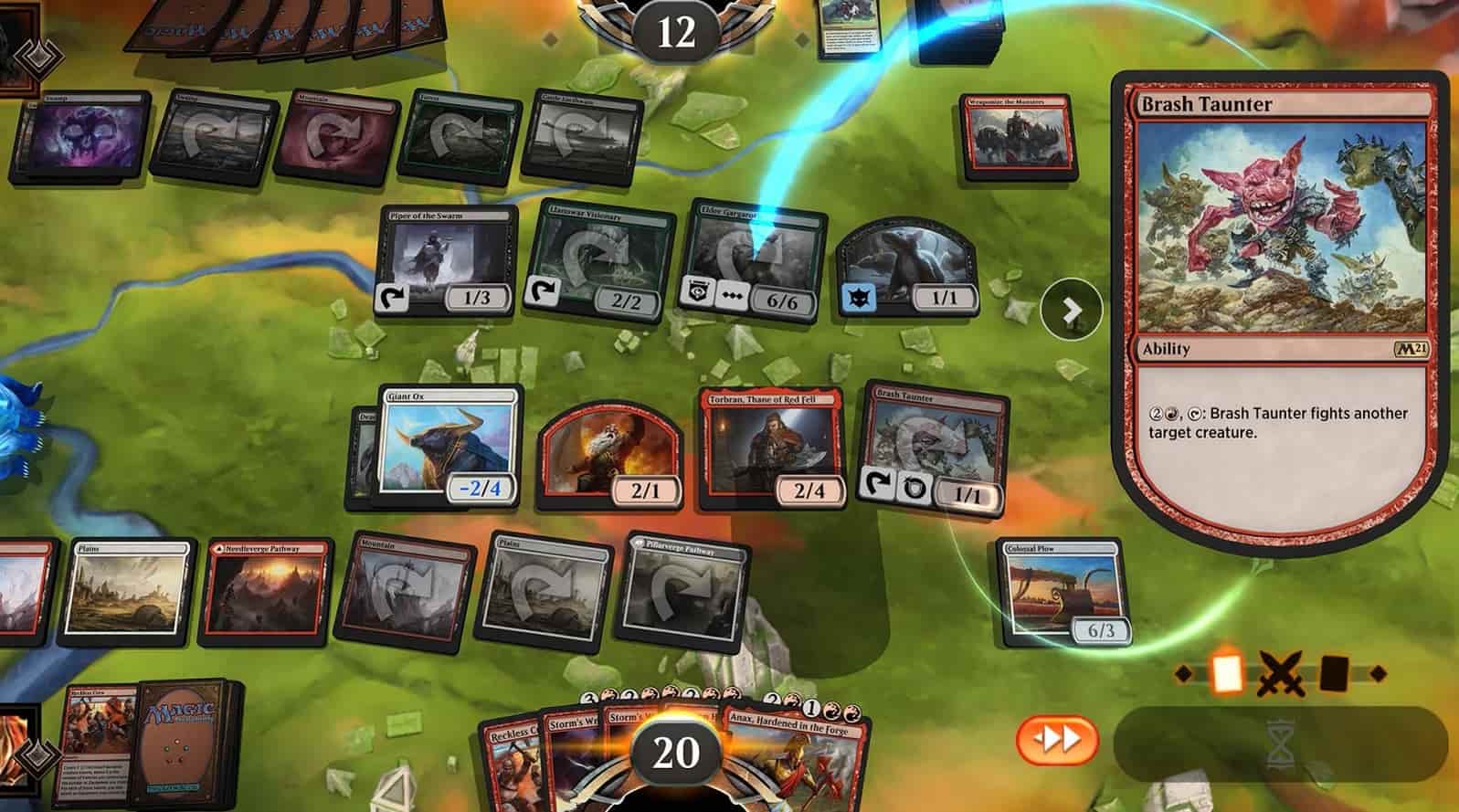 Magic: The Gathering Arena is a free Multiplayer Digital collectible strategy Card game. It can be operated on Android, iOS, macOS, and Microsoft Windows. You will use decks of cards that contain land cards and produce five different colors of mana and cast aggressive and defensive spells. Fight with other players by using selected decks and your main goal is to reduce your opponent's overall power to zero. The game allows players to unlock and create decks from the library…
Content Continues After Ad
Content Continues After Ad
Night of the Full Moon is a free Single-player, Adventure, Strategy, Indie, and Rogue-like Card game developed by Giant Games. You can operate it on Android, iOS, and Microsoft Window. It is based on a story in which you lead a rule of Little Red Riding Hood who fights against monsters with cards to save her grandmother. Be tactical and aware of when to attack, when to defend, and when to use extraordinary abilities of your cards. Moreover, there are…
Shadowverse CCG is a free Single-player, Multiplayer, and Digital Collectible Card game developed by Cygames. It is operated on Android, iOS, macOS, and Microsoft Windows. Matches are structured between two players who play cards from their decks. Be tactical and the game gives you unlimited freedom to unlock different necessaries. There are 8 distinct classes each with a unique play style. Join your friends and make a card fight against your opponents. Moreover, you will get daily bounces, by daily…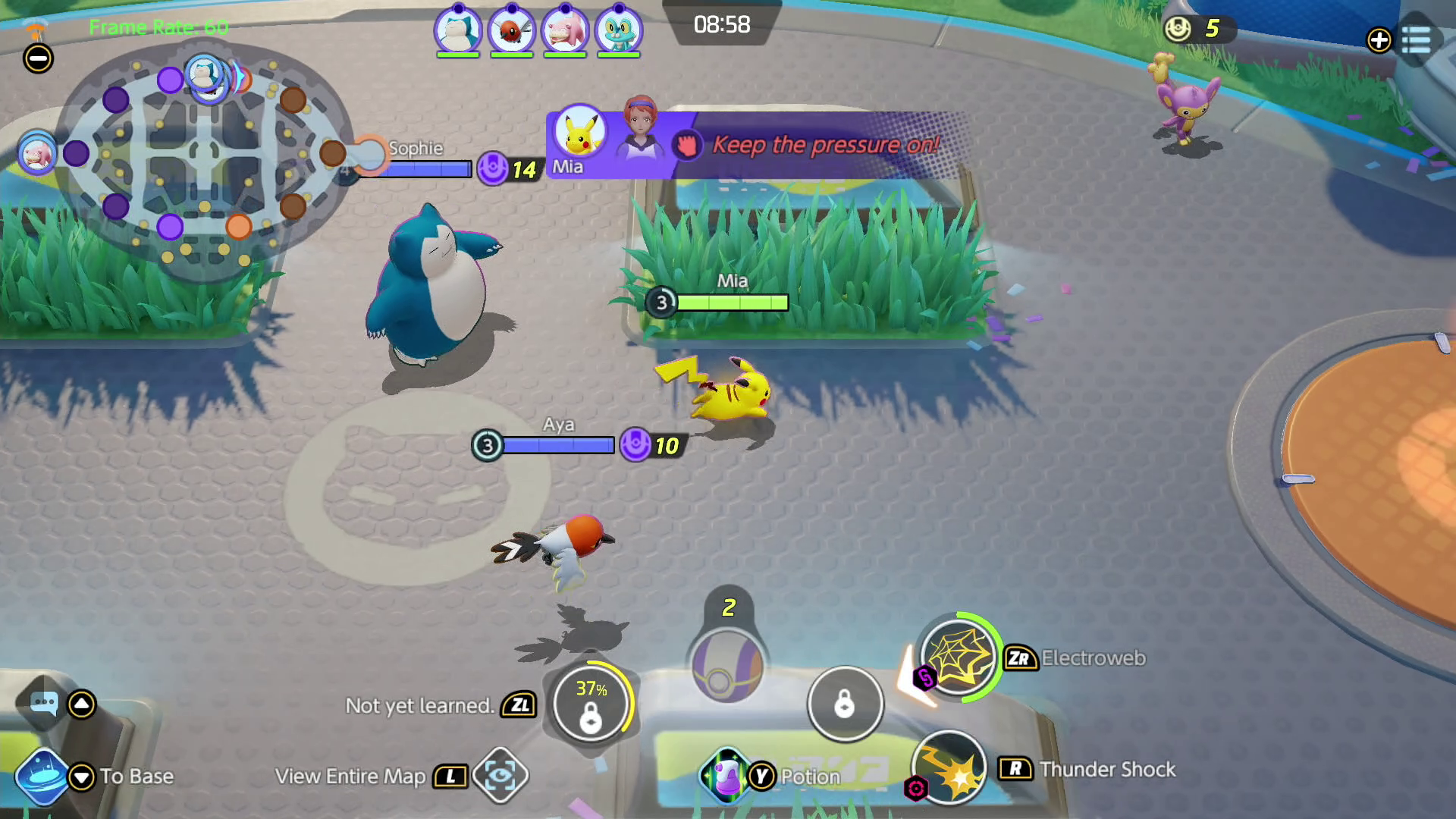 Pokemon unite is a free 5 vs 5 Multiplayer online battle arena and Real-time Strategy game. It is operated on Android, iOS, and Nintendo Switch. Team up with friends and play limited-time matches, the team with the highest score and have strategy wins the match. Fight to conquer all the territories protected by opponents and don't forget to defend your base. It lets you perform various attacks and defensive moves and multiple weapons. Teamwork and strategy are the main ingredients…
Eternal Card Game is a free Online, Single-player, Multiplayer, and Collectible Card game. It is operated on Android, iOS, Steam, Xbox One, and Switch. This game is set in a strange West fantasy world, use cards to cast spells, attack opponents by inviting units, use attachments, and reduce the opponent's health to zero. The game becomes very attractive and impressive with unlimited choices and incredible fun. Create any deck as you wish by freely combining cards from a sprawling collection,…
GWENT: The Witcher Card Game is Free to Play, an Online, Single-player, Multiplayer, and Collectible Card video game developed by CD Projekt Red. It is operated on Android, iOS, macOS, Windows, PlayStation 4, and Xbox One. It is the best card game to conquer the world of Witcher in which your main goal is to win rounds to earn points(power). Each card has a special power which can be increased or decreased, as the result of which the player's points…
Hearthstone is a free Single-player, Multiplayer, and Digital Collectible Card game. It is operated on Android, iOS, macOS, and Microsoft Windows. Choose your hero along with some special abilities which are used in decks of 30 cards. Build powerful decks by collecting powerful cards, be tactical, and call the minions to cast a spell and gain control of the ever-changing arena. Collect cards and each has unique and extraordinary ability, powerful combos, seize control, great graphics, and amazing gameplay. Choose…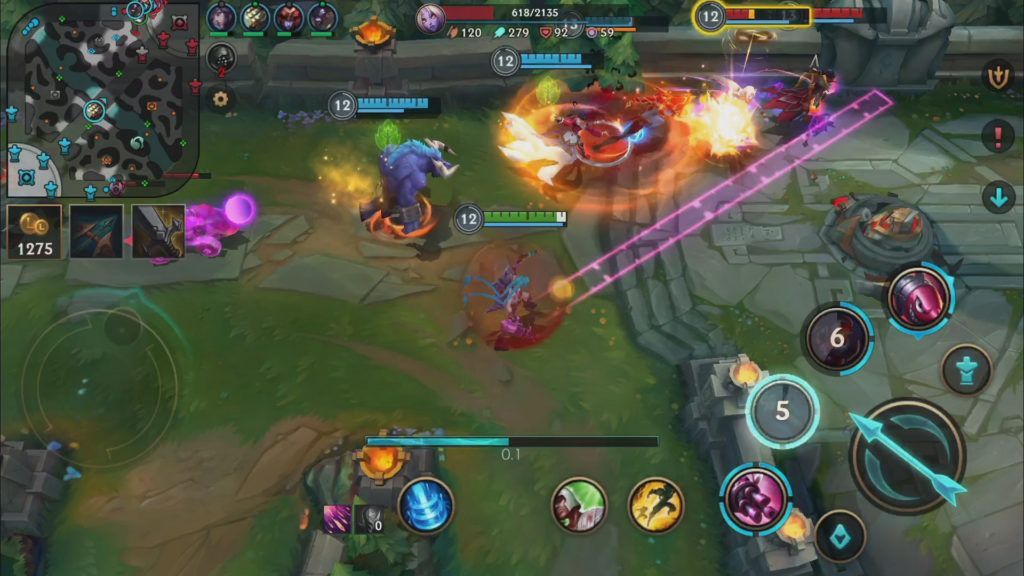 League of Legends: Wild Rift is a free Online, Multiplayer battle arena, and Strategy game developed by Riot Games. In this game, you will control your character who has unique abilities, and battle against different creatures. Team up with friends and experience smooth controls, clear visuals, amazing gameplay, and excellent graphics. Your tactics and skills will be tested here so challenge your rivals to become a legendary heroes. Moreover, the game is excellently developed, there is a short map in…