Content Continues After Ad
If you want to tag multiple MP3, Ogg/Vorbis, FLAC, Monkey's Audio, MP4/AAC, MP2, Opus, Speex, TrueAudio, WavPack, WMA/WMV, WAV, and AIFF files (such as entire albums) without having to repeatedly write the same information, Kid3 is the tool you need. Additionally, It will manage and convert ID3v1 and ID3v2 tags. With the help of this tool, you can choose between ID3v1.1, ID3v2.3, and ID3v2.4 tags and edit them.
For example, you can set the artist, album, year, and genre for all the files in an album at once. From filenames, create tags using the information in the tag fields. Creating files for the playlist, it changes strings, including capital and lowercase letters, and export tags in formats including Kover XML, CSV, HTML, playlists, and others.
Content Continues After Ad
Features
QML/JavaScript Language
Directory names
Supports MP3 and Ogg/Vorbis
Edit synchronized lyrics
Event timing
Automatically convert upper
Kid3 Alternatives
To utilize tuneXplorer, another audio track program that combines beatmatching and harmonic mixing in a key and tempo, you must be familiar with the basic elements of the audio track, such as the key and tempo. It makes it simple to determine a song's key and BPM. After audio analysis, the KEY and BPM can be stored in the audio tags in a reputable DJ application. Harmonic mixing is the blending of songs that are not only in the same…
Audio Beat Detector is an application that allows the calculation of beats per minute for various audio files. The main goal purpose of this application is to assist you in figuring out the beats per minute for various to automatically highlight audio beats on the Timeline. Using the Web Audio API, helps you detect multiple audio files at the same time simple looks, and supported file formats. The Graphical user interface is plain and embeds only a few configuration settings to tinker…
Content Continues After Ad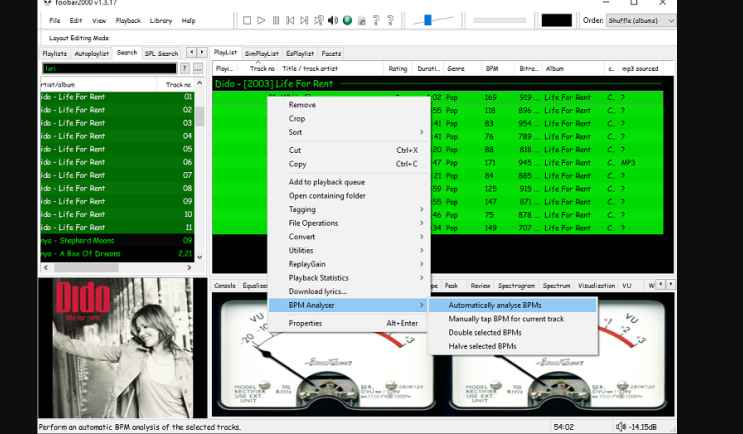 Content Continues After Ad
Foo bpm is a different automatic tool for the BPM analysis program that uses the tag information to identify the album, track, and BPM of an audio file. When preparing to organize a music collection for use with a DJ program, the script Foo bpm, which automatically determines the BPM of audio files, may be useful. The original, unedited audio file is necessary for precise findings. To do this, the application can make use of features in some modern sound…
Another intelligent beaTunes, you may play, listen and analyze for Windows and OS X. It is also analysis, investigation, performance, and production. You can use strong algorithms to analyze your music and search for metadata including tempo (BPM), key, color, segmentation, similarity, loudness, and acoustical fingerprints. You can create excellent playlists, tag searches, and acoustical duplicate discovery and utilize science. Moreover, you can either suggest songs that are comparable to the problematic song and meet your requirements, or you can…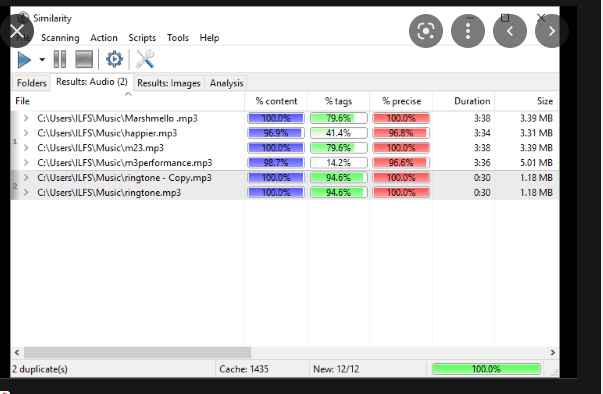 Similarity is a music and image collection that can help an active music fan comprehend and maintain order in their music library. You can purify the entire music collection and get rid of duplicates and poor-quality recordings require additional time and effort. For this kind of file, you have access to numerous processing options. It searches through your music collection and shows any duplicate music files it discovers. By considering the actual contents of files rather than merely tags or…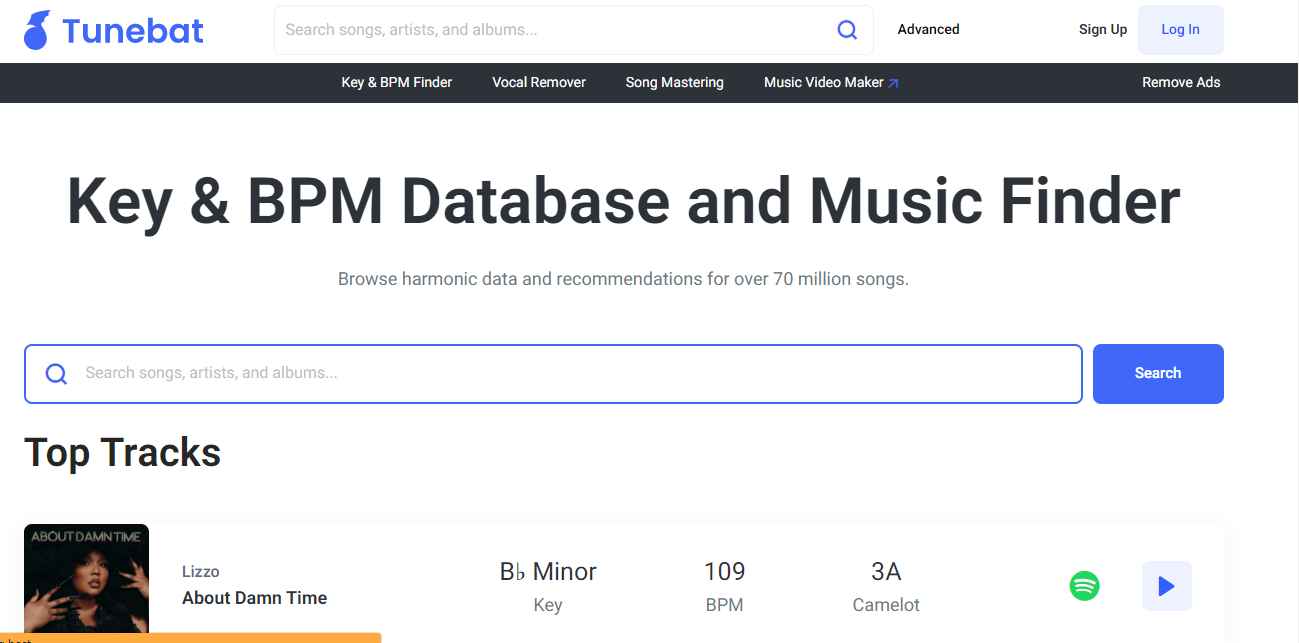 Tunebat is a music talented analyzer where you can upload audio files using the keys and BPMs. The main advantage of the tunebat is a voice Blocker option tool to track separation and remove vocals from your audio. You may hear the key and tempo of the songs in your library by uploading your audio files. For harmonizing mixing,  DJs who want to produce music audible through all of your speakers employ reference mastering to match your music to your…
BeatMark X is an application that allows you to drag a song and calculate the project's frame rate to import audio and music files. Additionally, you can manage and run to edit videos to the music and manage videos that are driven by music. It is asserted that you can import both the song and the marker into Final Cut Pro X because the marker "produces" an FCPXML file in the same folder as the song. Moreover, BeatMark X, a…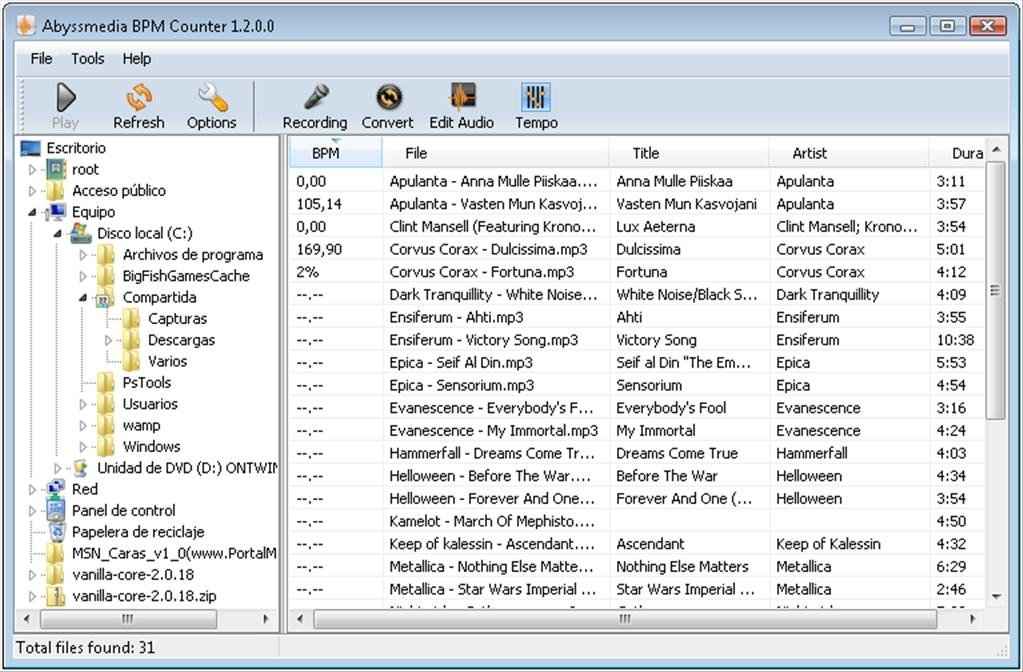 Are you looking for a professional music engineer? Free BPM detector is an application that creates music in your home studio in a Beats per Minute of Song Automatically. It is an innate sense of the beat of the song to make your task easier by instantly seeing the tune's number of beats per minute. The primary purpose of this application is to keep all of the information in one's mind from various artists and in numerous styles, Moreover, t is…
The application TuneUp can be used to correct all of your music files. You can edit song titles, add missing cover art, and remove redundant tracks with only a few clicks, and contests to see who can. Through the help of this application, you could correctly identify the issue 90% of the time or more. Moreover, the primary purpose of this application is to intelligently fix mislabeled song information and say goodbye to "Track 01and welcome to brand new digital…
A freeware program called KeyFinder searches the registry for the Product Key (CD key) needed to install Windows. Additionally, it has a configuration file that collects product keys for several other programs and is frequently updated by the community. Another advantage is the ability to retrieve product keys from damaged Windows installations. If you need something more powerful than Magical Jelly Bean, try another option "recovery Keys". Through the command lines option, you can contain "/save /saves /close /hive /file"…

Audio Dedupe is an application that allows you to save audio files in different file formats without ID3 tags or duplicate audio recordings. Using the cutting-edge application allows for a quick search for all identical or similar audio files within a folder and all of its subfolders. If you want to listen to music you can "Listens" to your music and recognize a song even if it contains many file types. The main advantage is that includes rapid CRC32 or…
MixMeister BPM Analyzer is an application of an audio file that can be precisely determined, by musicians who want to know a track's speed.  The primary purpose of this application is that you can use it regularly and automatically identify the accurate BPM (beats per minute) of any song. With the help of MixMeister BPM Analyzer, You may check the beats per minute of the audio and allow you to do anything with the information. If you want to choose…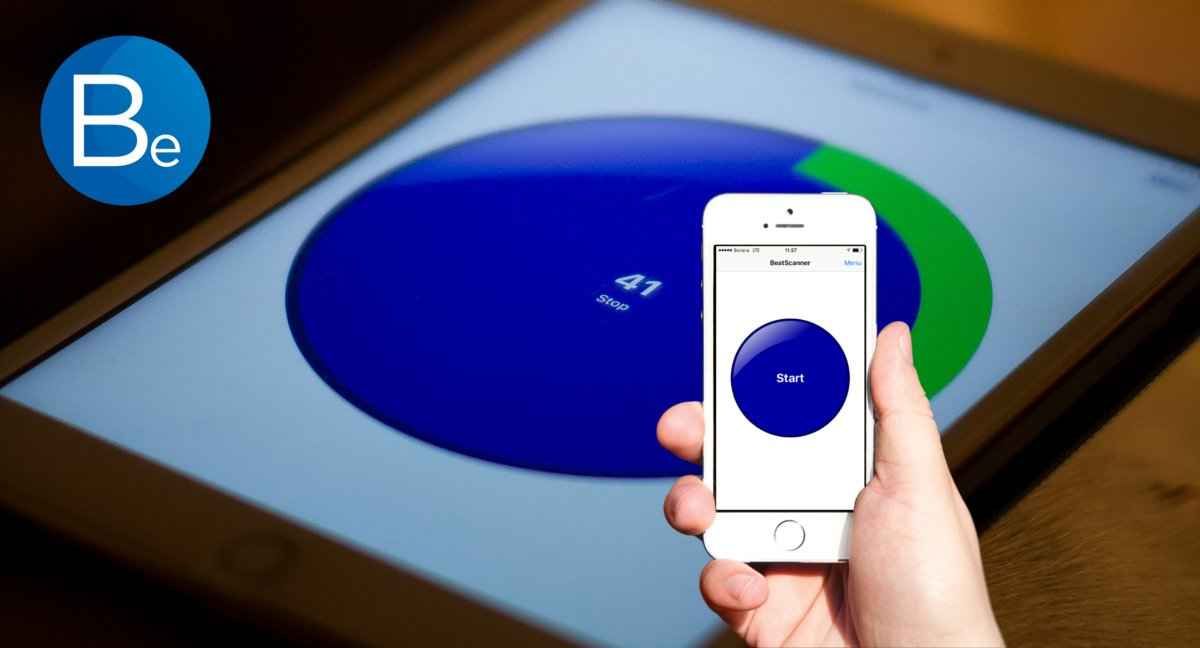 With BeatScanner, you can generate music playlists automatically. For a perfect playlist by the interest of your activity, it is an application that where you to search through your music collection and sort it by BPM. With the help of this tool, When you are unable to detect the beat, another option of the beat scanner is available for BPM (beats per minute) detection either automated or you can select manually. Moreover, it is a simple-to-use application with BPM identification.…
A java open source program that is used to bulk edit and alter music file tags. Using the AcoustId service, It extracts acoustic fingerprints from music to search for MusicBrainz metadata. The primary purpose of this application is to allow you to organize, edit and correct thousands of tags Moreover, it provides an online database with over 11 million tracks. Many of the songs also have an Acoustic Id, which enables matches to be made even without metadata and allows…
Mixed In Key is another tool for harmonizing mixing that may be used to speed up a DJ approach for Windows and Macintosh. To organize the recordings in a harmonically attractive way, the MP3 and WAV files are analyzed to determine the key of each track. You are welcome to take part in your session and join your session while using your own DAW. Moreover, it can accurately detect the key of almost any song, even songs without an obvious…
SongKong is another cutting-edge program that is made to make maintaining, organizing, and cleaning up your digital music collection simple. As your digital music library expands, number of duplicate tracks, and inconsistent or nameless missing artist information. It is made to address all of these problems so that you can listen to your favorite music anytime you want. Moreover, you can remove duplicate tracks and make it more difficult to organize and listen to your music. You may customize checks…