Content Continues After Ad
IMMORTALITY is a horror, puzzle, and adventure video game developed by Sam Barlow, Half Mermaid. The game's story revolves around Marissa Marcel, named film star who is disappeared. Throughout the game, the player has to solve the mystery behind the disappearance of Marissa Marcel.
While playing the game, the player has to find unearthed footage from the three lost films of Marissa. This is an open-world game, so the players can freely explore the whole game world. The game supports single-player mode, so the player has to play this game alone.
Content Continues After Ad
Features
Open world game
Solve mystery
Supports single-player mode
IMMORTALITY Alternatives
Tinykin is an action-adventure, arcade, and puzzle video game developed by the Splash team. Throughout the game, the player has to capture relatives and utilize their abilities to return Milo to his homeworld. In this game, the player has to build tunnels, explosives, or climbs. While playing the game, the player has to use his talents to smash through walls, resolve the town's issues, and rise faster. Furthermore, the player has to solve multiple challenging puzzles in this game. It…
Garage: Bad Dream Adventure is an adventure and survival video game developed by Sakuba Metal Works, SmokymonkeyS. The game's story is that the player is thrown into a world full of rusted metals, sewage, and decaying wooden buildings. This game is set in the bizarre dark world where his body has been changed into something like a living creature and a machine. The game supports single-player mode, so the player has to play this game alone. It is an open-world…
Content Continues After Ad
Content Continues After Ad
Who Pressed Mute on Uncle Marcus? is a paid adventure, casual, and indie video game developed by Wales Interactive, Good Gate Media. The story of the game is that the player's uncle told him that he was dying and a family member had given him poison. In this game, the player has to play the role of Abby, the named character who has to find out the murderer. Moreover, the game has multiple endings from which the player can choose…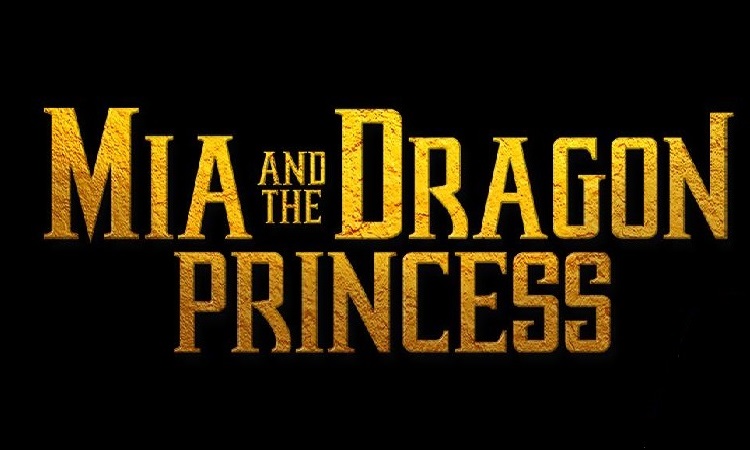 Mia and the Dragon Princess is an action-adventure video game developed by Wales Interactive. The story of the game revolves around Mia's named girl. The girl sets off on the journey of discovering the identity of Marshanda, named a mysterious woman. Throughout the game, the player has to guide Mia through the adventure and make decisions to decide her fate. This game enables the players to use fight stunts while fighting against their enemies. Furthermore, the game has multi-optional storytelling…
Sker Ritual is a horror-survival and first-person shooter video game developed by Wales Interactive. In this game, the player has to play the role of the brave man who faces the hordes of monsters. The game provides the player with new elites, and all the elites have unique abilities. This game enables the players to customize their characters using in-game masks. Moreover, the game provides the player with various upgradeable steampunk weapons like guns, crossbows, firearms, and grenades. This game…
Late Shift is an adventure and interactive movie video game developed by CtrlMovie. The story of the game revolves around the mathematics student who has been forced into the massive robbery of the auction house. In this game, the player has to play the role of a Matthew Thompson named college student. Throughout the game, the player has to struggle to prove his innocence in the London heist. The game has almost seven different endings from which the player can…
Night Book is an action and interactive thriller video game developed by Wales Interactive Ltd. The game's story revolves around an online interpreter named Loralyn, who is deceived into reading a book and summons a demon into her home. The character is caring for her mentally ill father and trying to keep her family safe. This game has one story with multiple different endings for the story. The player can choose his favorite game ending from all the available game…
Bloodshore is an action and battle royale video game developed by Wales Interactive Ltd. The game's story revolves around the battle between entertainers and high-profile streamers. In this game, the player has to control the fate of Nick, named actor. Throughout the game, the player has to fight for the life-changing cash prize for the actor. While playing the game, the player has to make decisions that influence the story. Furthermore, the game tracks the relationship of the player with…
The Bunker is an action-adventure and puzzle video game developed by splendy Games. This game is set in a fictional world where the player has to play the role of John named character. The character has lost his memory and attempts to recover his memory. Throughout the game, the player has to solve the mysteries of the bunker. To solve the mysteries of the bunker, the player has to explore the game world. This game has multiple levels, and all…
Don't Knock Twice is an action-adventure, indie, and role-playing video game developed by Wales Interactive. In this game, the player has to play the role of an emotional mother who has to take back her estranged daughter. To take back the estranged daughter, the player has to reveal the truth behind the story of a vengeful witch. It is an open-world game, so the player can navigate the house to find his daughter. Furthermore, the game provides the player with…
Maid of Sker is a paid action-adventure, horror-survival, and simulation video game developed by Wales Interactive. In this game, the player has to play the role of a tourist trapped in a horror hotel. Throughout the game, the player has to explore the hotel's dark locations from the first-person perspective. In addition to exploring the hotel, the player must face tough challenges and avoid deadly creatures. The primary mission of the player in this game is to survive as much…
The Testament of Sherlock Holmes is a puzzle, adventure, and strategy video game developed by Frogwares. This game takes place in the 1890s, in which the player has to play the role of a Sherlock Holmes named detector. Throughout the game, the player has to solve the case of the missing necklace using his techniques and strategies. It is an open-world game, so the player can travel to other locations to collect more evidence and investigate people. The game provides…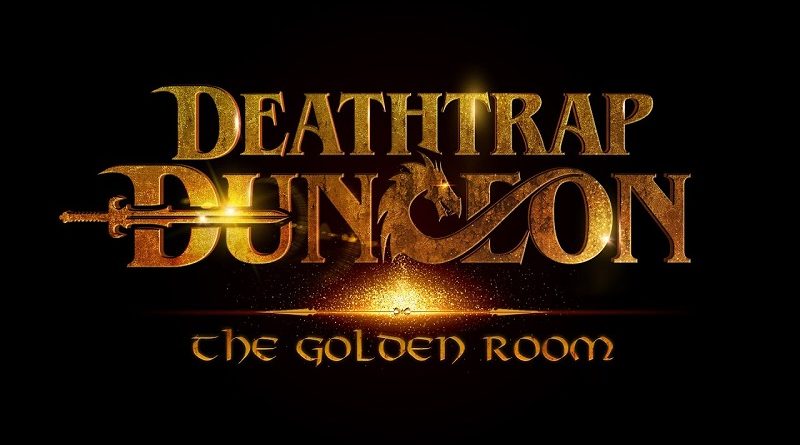 Deathtrap Dungeon: The Golden Room is an action-adventure, indie, and visual novel video game developed by Wales Interactive. In this game, the player has to play the role of a brave adventurer. Throughout the game, the player finds himself in a death trap where he has to face many enemies. This game has one story but multiple different paths for the player. Moreover this game provides players with multiple endings of the game story. The player can choose his favorite…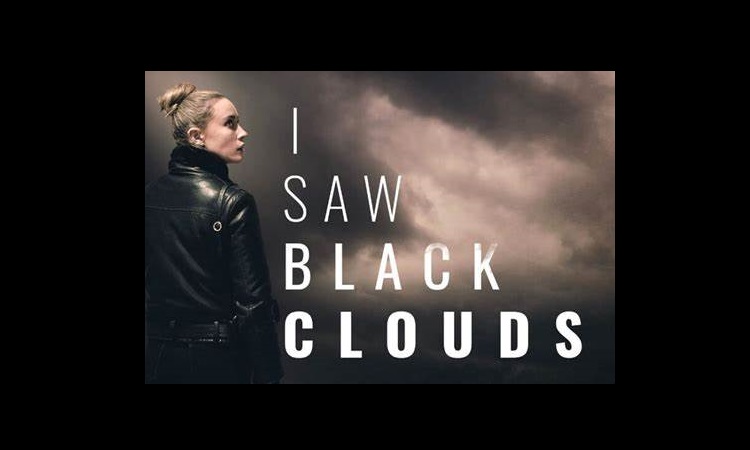 I Saw Black Clouds is an adventure and puzzle video game developed by Ghost Dog Films. In this game, the player has to play the role of a female character. Throughout the game, the primary mission of the player is to find the murderer of her friend. In addition to finding the murderer of her friend, the player reveals the secret behind her friend's murder. This is an open-world game, so the player can explore the game world and meet…
Syberia: The World Before is an adventure and puzzle video game developed by Microids Studio Paris. The game's story revolves around two characters named Dana Roze and Kate Walker. This game is set in the enchanting cities of eastern Europe, where the player has to embark on an adventure. Throughout the game, the player has to open tricky locks, watch surroundings closely for clues, and repair broken instruments. The game supports single-player mode, so the player has to play this…
Sherlock Holmes Chapter One is an action-adventure and combat video game developed by Frogwares. The game is set in the 19th century on a vibrant island. In this game, the player has to play the young Sherlock Holmes role. Throughout the game, the player has to investigate the mystery of his mother's death. The player navigates a dangerous island in the Mediterranean to investigate the mystery of his mother's death. It is an open-world game, so the player can explore…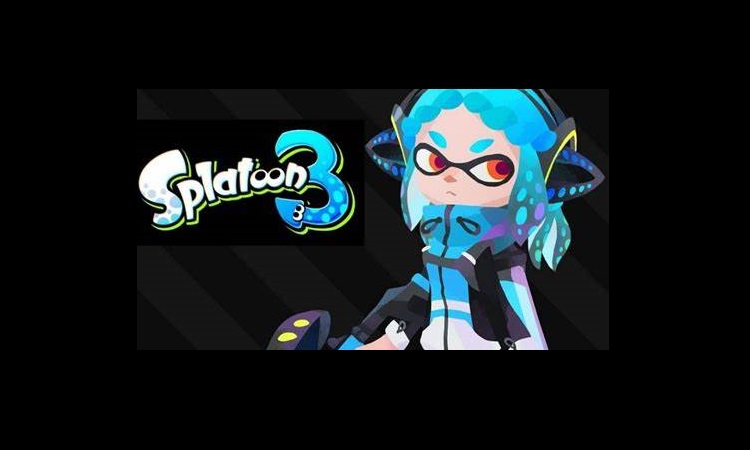 Splatoon 3 is an action-adventure, simulation, and shooting video game developed by Nintendo. The player has to play this game from the third-person angle. The player resembles the previous two entries being the third man. Throughout the game, the player has to control his character, which can inject ink of multiple colors. Furthermore, the game provides the player with various weapons, like a regular pistol. All the weapons provided by this game have different abilities. It provides players with large…
The Complex is an adventure, horror, and indie video game developed by Wales Interactive, Good Gate Media, and Little Jade Productions. The game's story is that the two scientists are locked down in the laboratory. This game is set in the Totalitarian state of Kindar, where the player has to treat the victims of chemical attacks. Throughout the game, the player's personality is tracked, and he is provided with personality scores at the end of the game. Furthermore, the player…
Ten Dates is a free visual novel and adventure video game developed by Wales Interactive. This game takes place in the post-pandemic world, where the player has to choose his adventure. In this interactive fiction game, players can start conversations with other players. In addition to starting conversations, the player can also find a partner. Furthermore, the game provides the player with multiple endings for each story. The player can choose his favorite game ending from all the provided endings.…
Paper Bride 2 Zangling Village is a paid puzzle, role-playing, and Adventure video game developed by HeartBeat Plus. This game is set in the Zangling village, where the players have to solve the mystery and uncover the secret of this haunted village. It is an open-world game, so the player can freely explore the whole game world. The game provides the player with in-depth and detailed clues for making the game more accessible for new players. Paper Bride 2 Zangling…