Continue After Advertisement
Generation is a Clothing Brand founded by husband-wife duo Saad and Nosheen Rahman in 1983 that provides an option to the urban Pakistani woman's increased need for reasonably priced apparel. You can buy kurtas, tops, formals, suits, bottoms, accessories, dupattas, handcrafted Anarkali dresses, and more.
If the item is available in stores, the consumer will see a store pick-up option and can select the store location after adding the desired item to the cart and proceeding to checkout.
Continue After Advertisement
Features
Fusion of East and West in Casual Apparel.
Offers Shipping Both Domestically and Abroad.
Provides Top-Notch, Distinctive, and Elegant Designs.
Amazing Design Creation Using Needlework.
Pros
Trending Designs
Handcrafted Designs
Kurta Collection
Annual Sale
Store Pick-up
Cons
Delivery Issues
Broken Parcels
A Bit Pricey
Generation Alternatives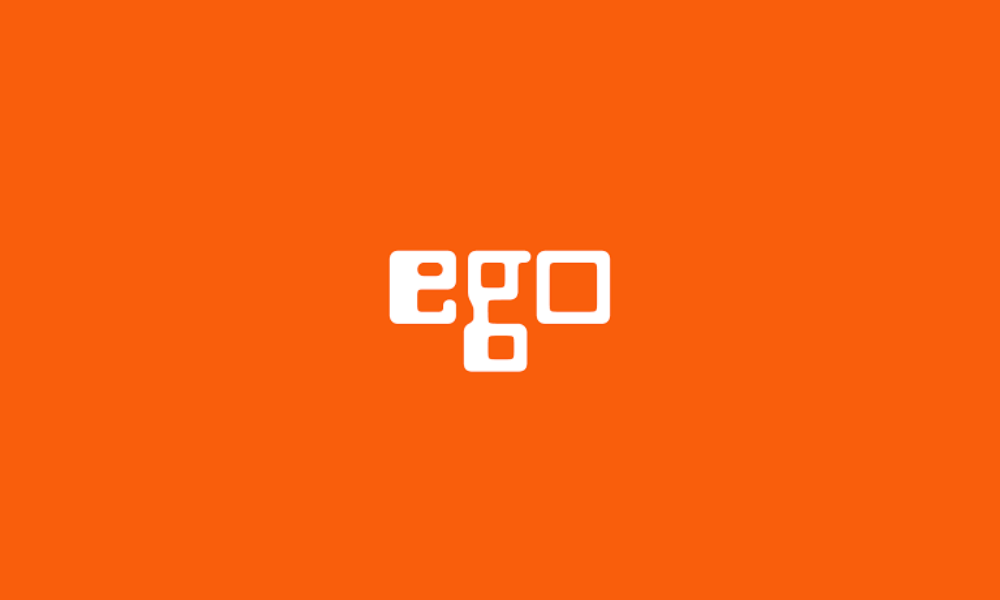 Ego is an Online Clothing Brand that offers a wide variety of traditional, modern, classy, and fashionable ensembles. Ego provides the best summer, winter, casual, and formal designs in a massive selection of unstitched women's suits. Furthermore, they are providing the Wear Ego Ready to Wear Collection, specially created to support cultural elements while maintaining a modern edge to clothing. You can get ready-to-wear in different categories according to their styles: soul, diva, all luxury, boho, one piece, bottoms, edge, benzene,…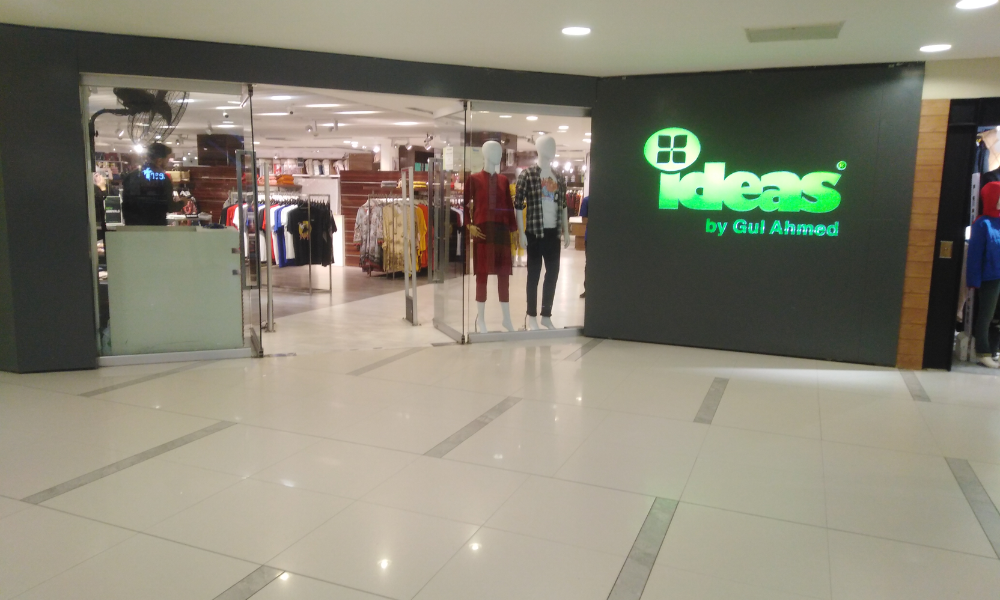 Gul Ahmed is a Pakistani Fashion Clothing Brand founded by Haji Bashir Ali Mohammed in 1953 that provides various clothing options for men and women along with home textiles and furniture for the living area, bathroom, and bedroom. You can find a variety of fashion lines at Ideas by Gul Ahmed, including pret wear, unstitched fabric, polo tops, formal and semi-formal clothing, and a wide selection of casual and formal attire. Furthermore, high-end G.pret clothing, chantilly chiffon, chairman latha for…
Continue After Advertisement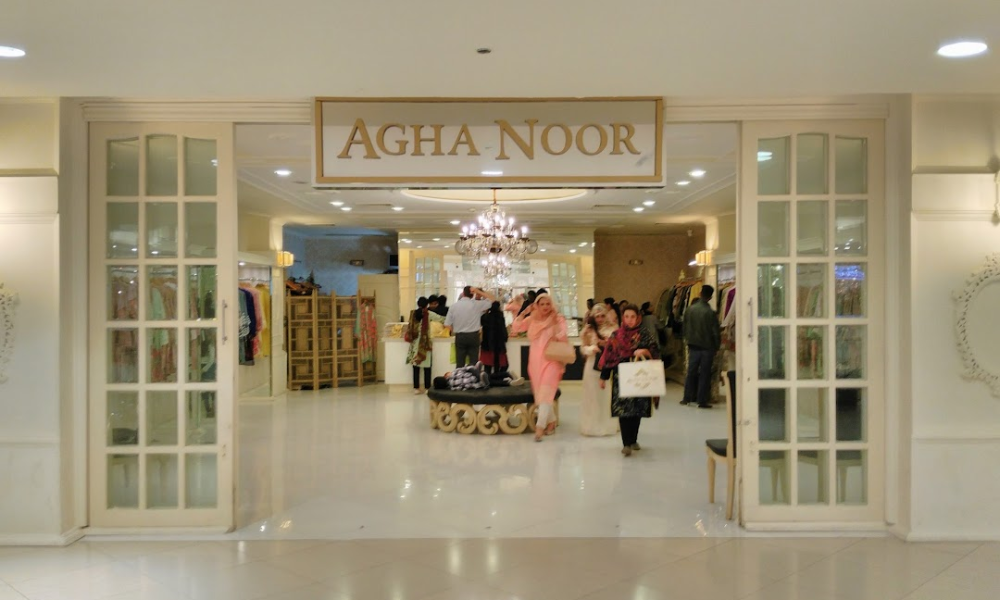 Continue After Advertisement
Agha Noor is a Clothing Brand founded by two sisters, Agha Noor, and Agha Hira, in 2011 that provides all kinds of ready-to-wear, unstitched, casual, formal, artisanal accessories, separates, kids wear, and more. You can shop for formal or bridal wear from their official bridal studio. Furthermore, brides can get their traditional event ensembles ready to wear, ready-to-wear, ready-to-deliver, and for the main event without booking. You can customize your orders in color, design, size, and style. It provides unique…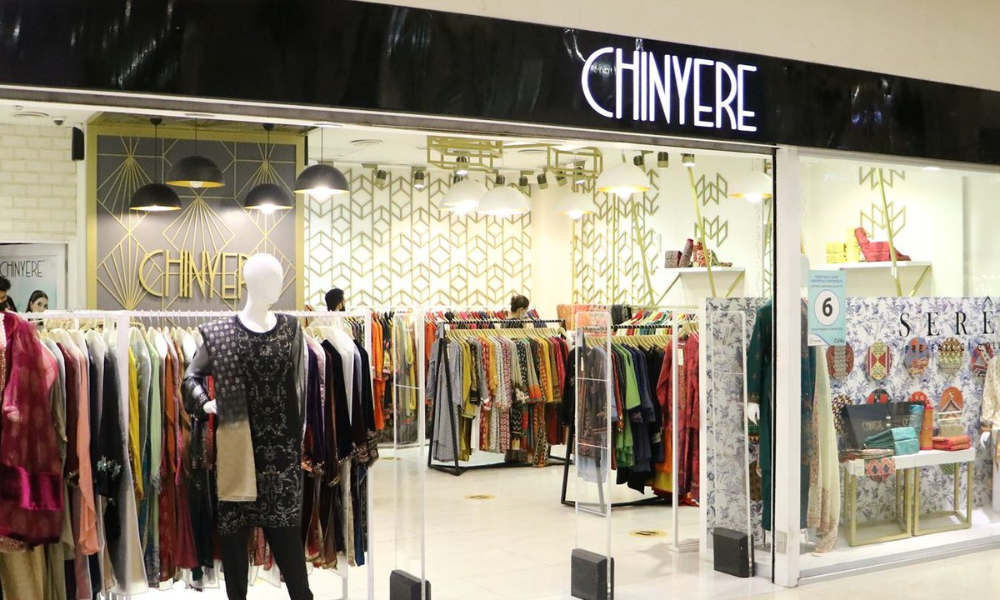 Chinyere is a Pakistani Clothing Brand that offers unstitched women's suits and ready-to-wear clothing in the most fashionable styles for summer, winter, casual, and formal wear. Chinyere allows you to fill your fantasy wagon with wrap dresses, cute tops, maxi dresses, and palazzo trousers. Furthermore, you can add exotic decorations, appliqué, beading, and embroideries to layer the cultural diversity of artisan-led style.  You can track the status of your order reached through their service after placing an order. Moreover, you…
Rang Ja is a Pakistani Clothing Brand that offers a vast selection of ethnic cuts, hues, and designs, that feels energizing, enjoyable, bright, and exuberant. You can get unstitched women's suits and ready-to-wear clothing in the finest styles for summer, winter, casual, and formal wear. You can fill your ideal cart with wrap dresses, adorable shirts, maxi dresses, and palazzo pants. Furthermore, you can refine your search according to price, color, and size in a vast collection. Additionally, you can…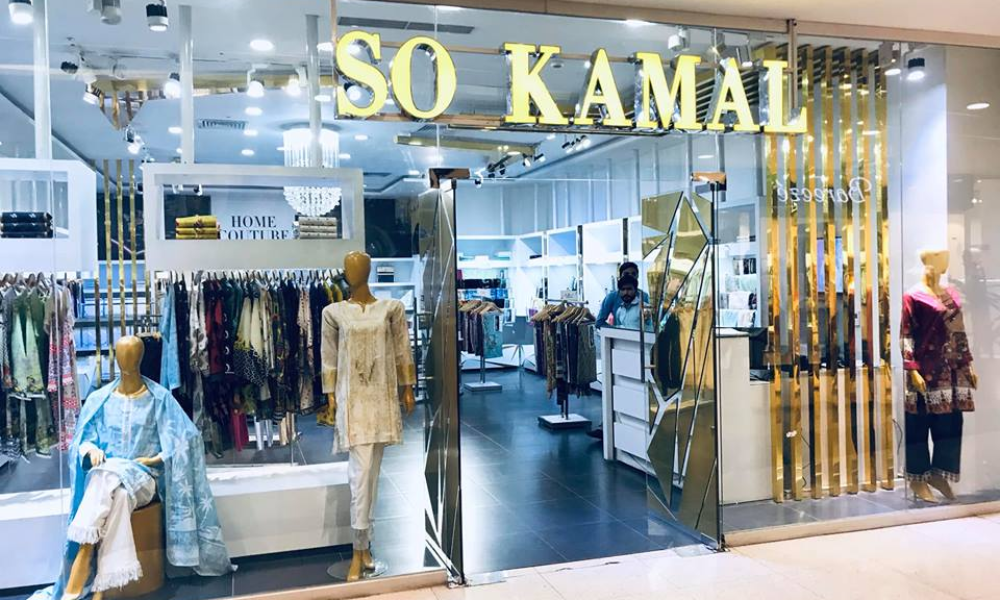 So Kamal is an Eastern Fashion Clothing Brand founded by Erum Kamal in 2012 that provides a great range of quality fabric in all kinds of stuff. You can shop according to a category, like new arrivals, unstitched, stitched, new arrivals, luxury pret, premium lawn, and more. Furthermore, they also provide menswear, bags, home items, western apparel, and other accessories. You can get store information and benefit from exclusive discounts on every item. Features Discounts & Sales on a Wide…
Sapphire is a Most Renowned Pakistani Clothing Brand founded by Nabeel Abdullah in 2014 that offers ready-to-wear, unstitched, and haute couture garments. You can shop for high-quality Sapphire products in Pakistan, like women's unstitched lawn suits, embroidered ready-to-wear outfits, men's clothes, bedsheets, home furnishings, children's clothing, and makeup. Furthermore, everyone can go for their designer items as they provide silk tunics, scarves, unstitched fabric, casual dress, formal wear, and party attire. Moreover, you can place your order using a guest…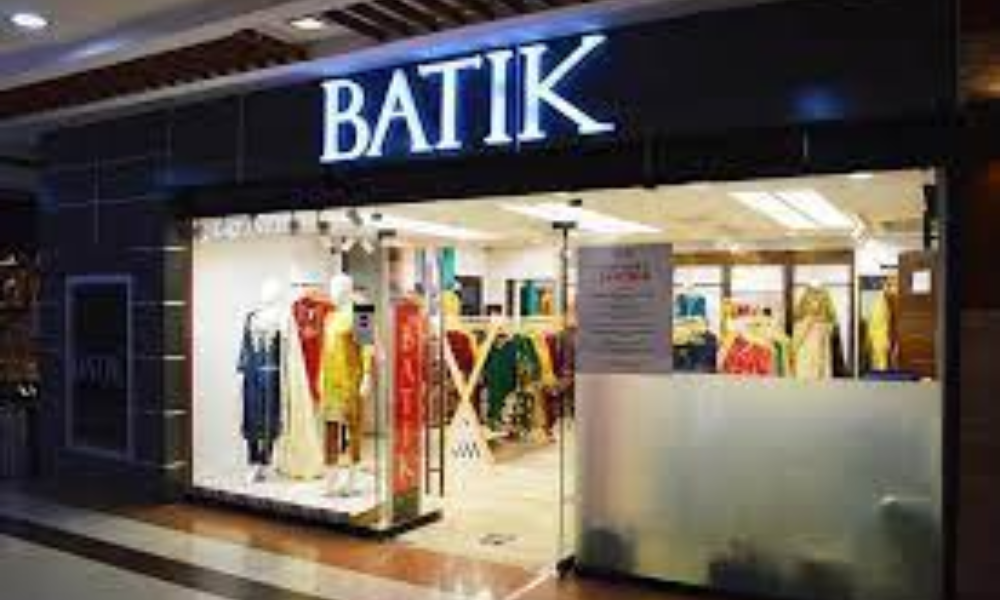 Batik is a Fashion Clothing Brand that provides consumers with various clothing options, from comfortable party wear to luxurious formal attire. It's a Ready to Wear company that designs dresses according to modern women's demands. The Collection includes a range of color schemes and cuts, from traditional to stylish east-west combinations, offering possibilities for a night out with friends or a family wedding. Batik provides distinctive, handcrafted, finely detailed, and elaborate embroideries on the lavish fabric that set it apart…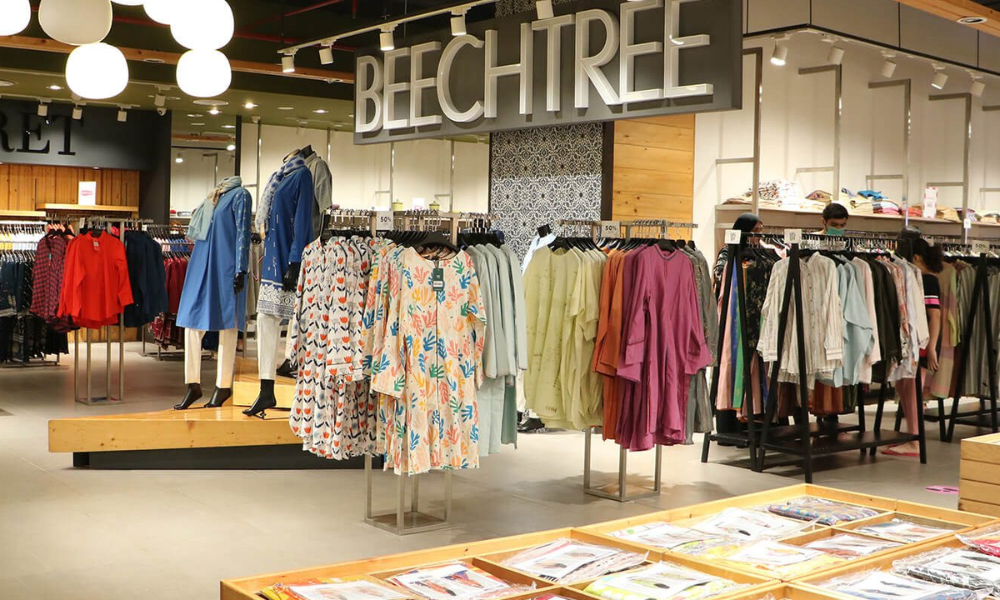 Beechtree is a Fashion Clothing Brand founded by H Karim Buksh in 2010 and now continued by Kehkashan Raza that offers a variety of women's clothes, including accessories, unstitched fabric, and pet wear. Each product category offers fashionable yet functional clothing with modern styles. Furthermore, they encourage young girls to keep positive self-expression and have no fear while adhering to the newest fashions by using whimsical patterns and appealing color schemes. You can shop the latest fashion and trendy apparel…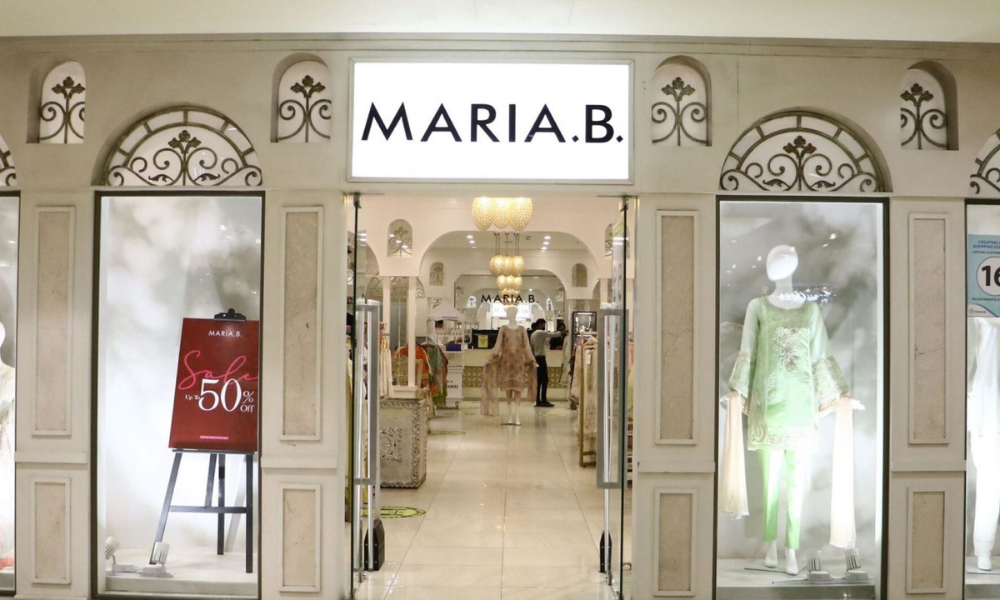 Maria.B is the Pakistani Clothing Brand founded by Maria Butt in 1999 that provides pret a porter, couture, formal wear, lawn, embroidered fabrics, linen, and cotton. It also boasts a vast retail network, with 25 locations, including standalone stores and mall outlets in 12 different cities nationwide and exports to other countries. There are various categories provided by Maria.B to shop, like formals, pret, kids, lawn, linen, bridals, luxe fabrics, B couture, basics, chiffons, silk net, prints, silk, sateen, and…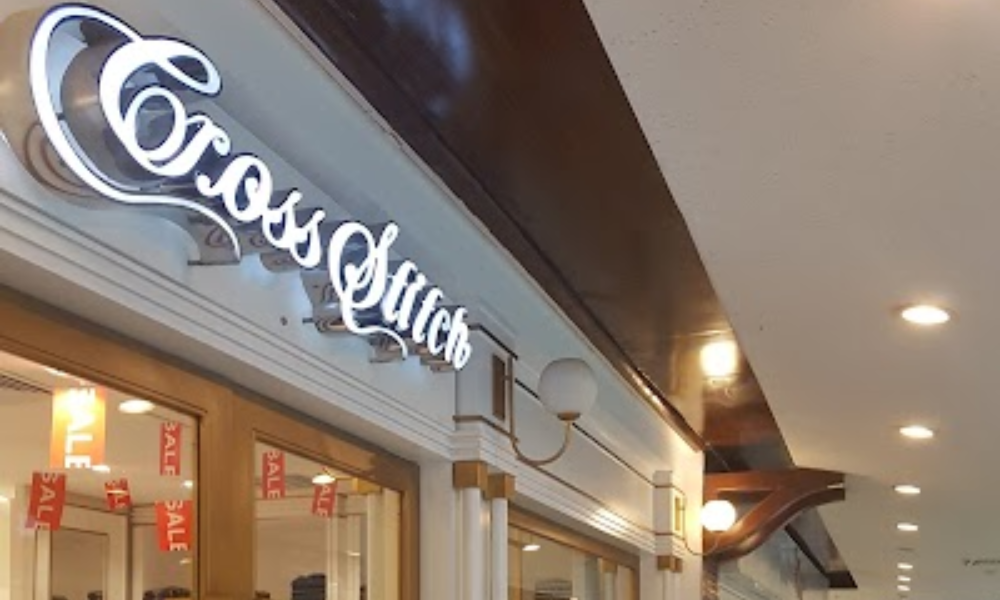 Crossstitch derived its name from the traditional cross-stitching method. It is a Clothing Brand founded by the Ayesha Group of Companies that creates ready-to-wear and embroidered occasion clothes by fusing classic thread work with modern trends, colors, and styles. Cross Stitch sells the most excellent quality clothing in pret, unstitched, petals & prints, luxury, and new arrivals. Cross stitch is already offered in major cities but is increasingly spreading to smaller ones and internationally. Features Offers Best Quality, Unique and…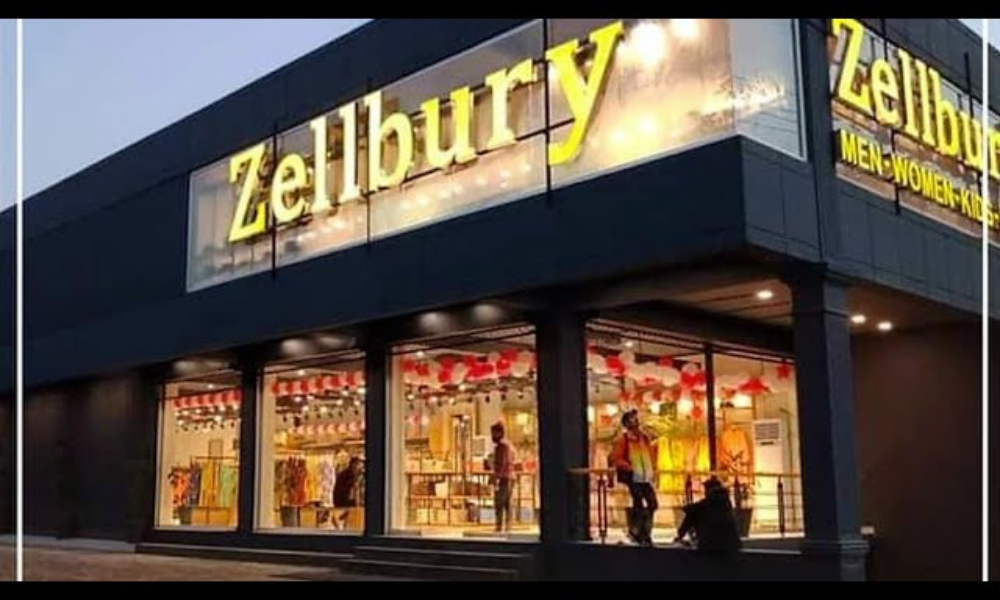 Zellbury is an Online Clothing Store founded in 1992 by Al-Raheem Textile Industries that offers clothing, towels, and accessories for fashion suitable for all age groups, including seniors, kids, and adults. Numerous collections are available, from casual to semi-formal to dressy, RTE, unstitched, western, and more. Furthermore, everyone can find something they like among the soft, delicate tones and the brighter ones according to their style. Multiple shopping options include price, category, fabric, color, specifications, and Collection. Features Ready-to-Wear, Footwear,…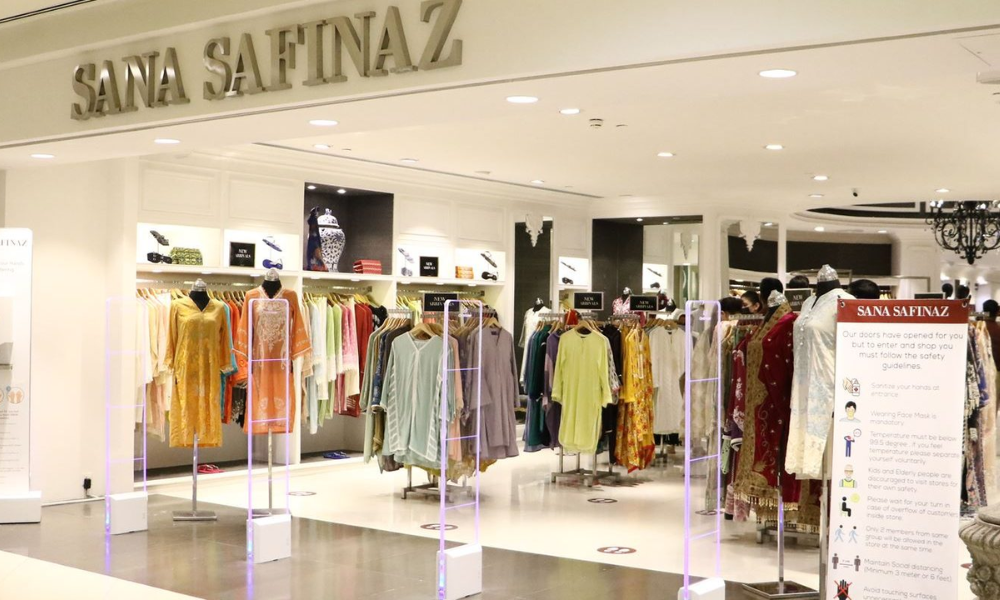 Sana Safinaz is a Fashion Brand founded by Sana Hashwani and Safinaz Muneer in 1989 that offers the best quality products. Sana Safinaz makes trendy, comfortable, modern, and gorgeous apparel, ensuring quality and customer satisfaction. And the company gives colognes, unstitched cloth, ready-to-wear, pret, pants, shoes, accessories, bridal, and couture. Furthermore, bright pastel colors, a range of styles, exquisite stitching, and high-quality items are all featured in the unstitched Collection. Features Offers Unstitched, Ready-to-Wear, Accessories and Many More. Track your…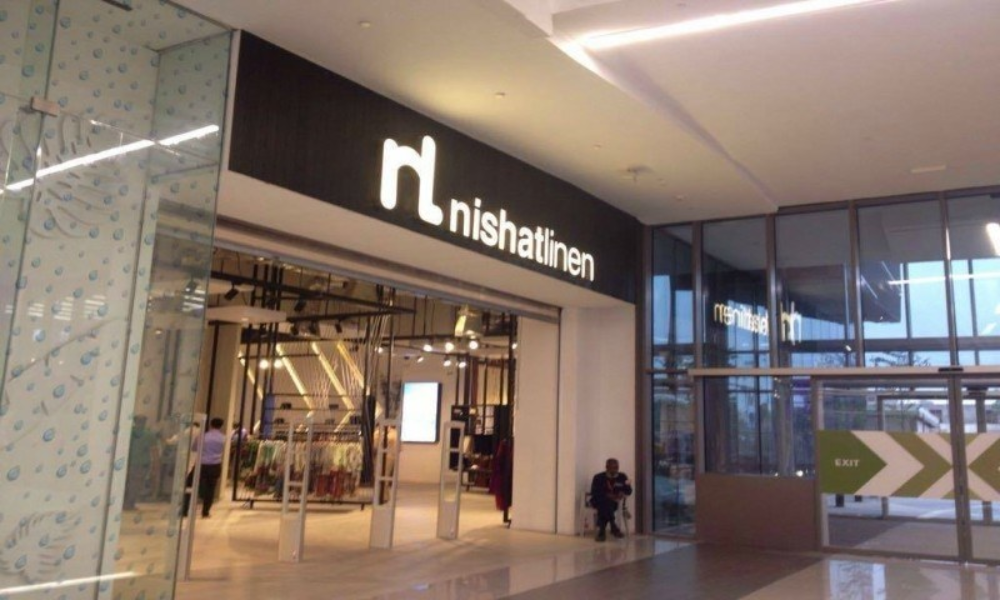 Nishat Linen is a Most Famous Clothing Brand founded by Naaz Mansha in 1989 that offers modern stitched, unstitched clothing, accessories, and more. Nishat Linen – Shop Men & Women's Clothing Online to make attire that reflects customers' fashion sense and latest or trendy designs. Furthermore, you can shop according to categories: women, luxury, new in, men, home linen, accessories, and more. You need to make an account to explore their website, add items to your basket, and pay as…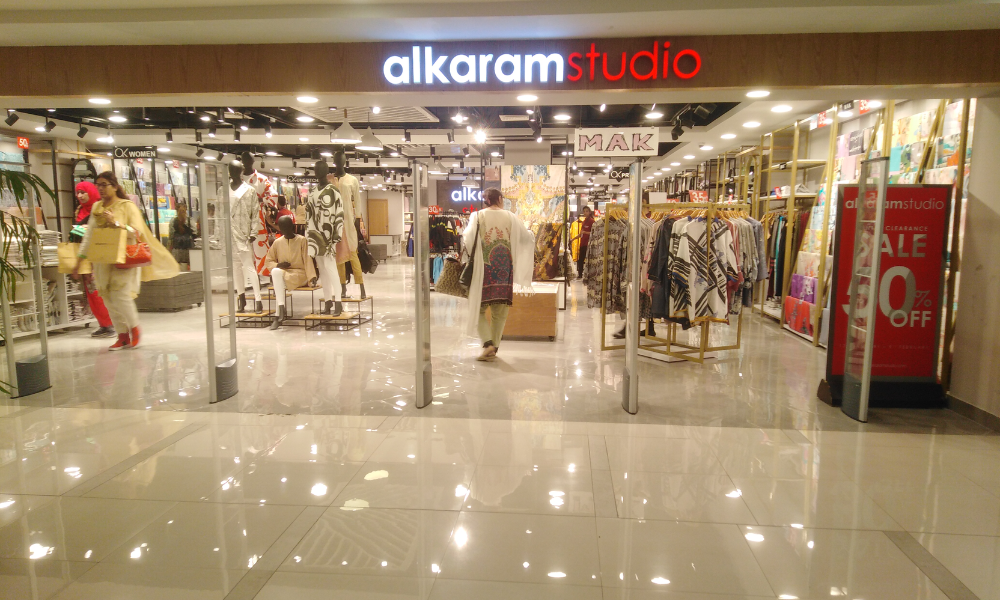 Alkaram Studio is the most renowned Pakistani Clothing Brand founded in 1986 by Fawad Anwer that offers different unstitched collections and ready-to-wear lines for women, men, kids, home textiles, MAK, accessories, footwear, and others. Alkaram typically debuts with its summer lawn suit collection, comprising three-piece suits, including stitched and unstitched, with light embroidered and strings around the sleeves. They provide fine materials, intricate patterns, and excellent workmanship and offer both traditional and contemporary clothing, so there is something for everyone.…
Bonanza Satrangi is an Online Clothing Store founded by Hanif Bilwani in 1976 that keeps up its tradition of giving customers high-quality fabric, affordable clothing, and fashionable clothing. Satrangi from Bonanza started in 2012, selling ladies' pret, unstitched clothing, and accessories, and Bonanza sells men's formal attire, knits, and ethnic apparel. Bonanza|Satrangi generates premium quality fabric, aesthetically pleasing designs, and delicately needled impressions from inception to downstream. Moreover, you can shop for new arrivals, unstitched, luxury unstitched 23, ready-to-wear, cosmetics,…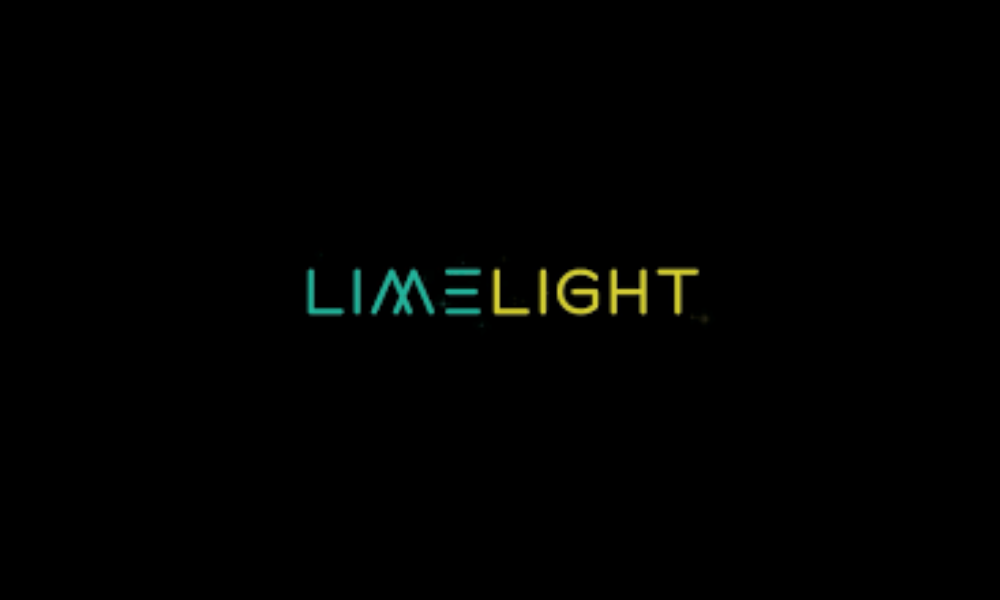 Limelight is a Fashion Clothing Brand founded by Mr. Wahaaj Tariq and Amna Wahaaj in 2010 and offers users various stylish and modern ensembles. Limelight is a ready-to-wear clothing line for fashionable men and women where they can find Eastern shirts, suits, tops, bottoms, and other accessories. Women's dresses, shalwar, pants, shirts, and short kurtis are all part of Limelight's pret assortment. Furthermore, the summer lawn suits, cambric collection, and winter unstitched suits are part of the Limelight Unstitched Collection.…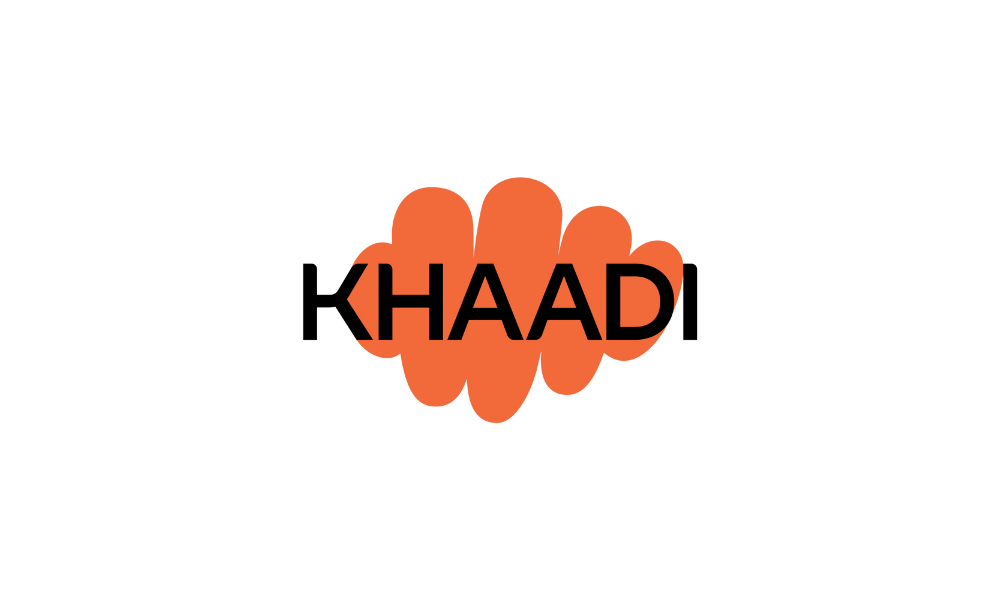 Khaadi is a Pakistani Fashion and Lifestyle Brand founded by Shamoon Sultan in 1998, where you can find all kinds of clothing like kurtas, suits, shirts, accessories, and much more. Khaadi has 60 stores in Pakistan and 17 worldwide, providing classy, stylish, and elegant fabric. Khaadi offers an unmatched assortment of always-shifting patterns, colors, and trendy styles rooted in a proud tradition. Furthermore, it's a renowned brand for producing high-quality textiles that beautifully combine recognizable prints and colors to symbolize…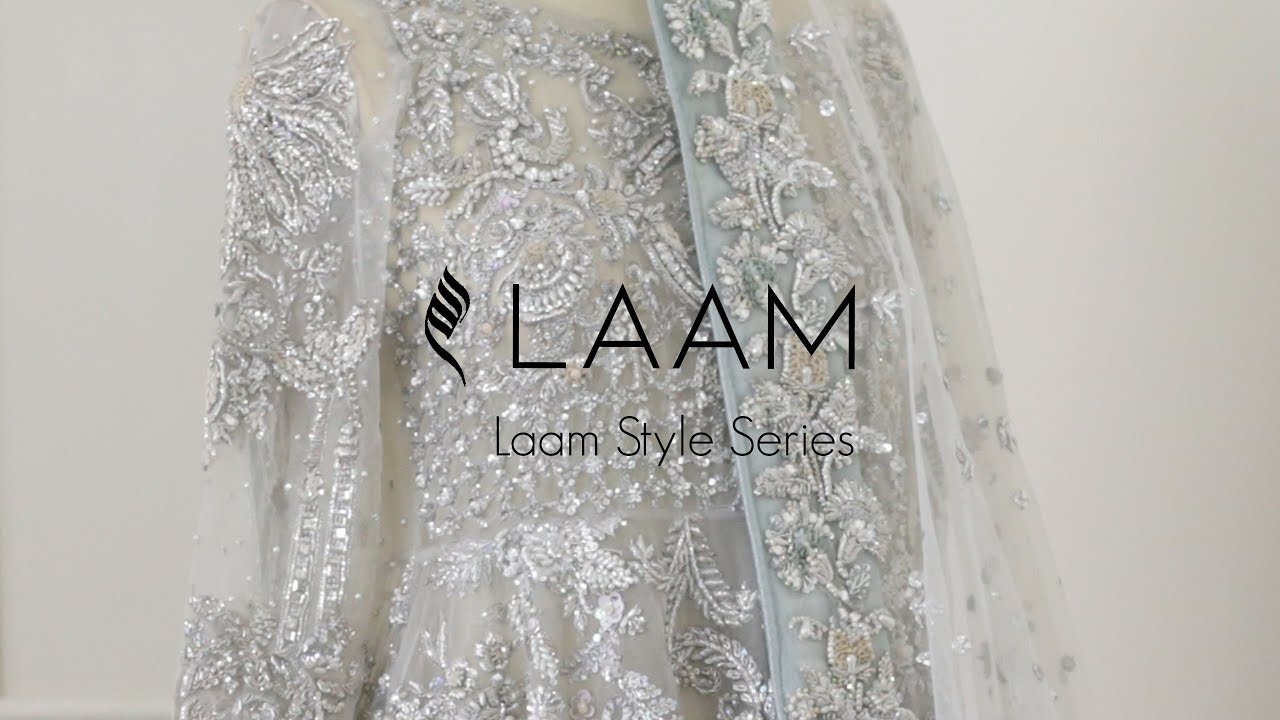 Laam is a fashion online shopping website that offers global customers luxurious brands and lifestyles under one roof platform named LAAM. All the products of LAAM are according to the latest fashion and trends. The main goal of LAAM is to provide customers with high-end quality products. LAAM sells clothes, stitched or unstitched, footwear, and accessories for men, women, and kids. LAAM offers people to become a seller under the name of LAAM. The website interface is so easy that…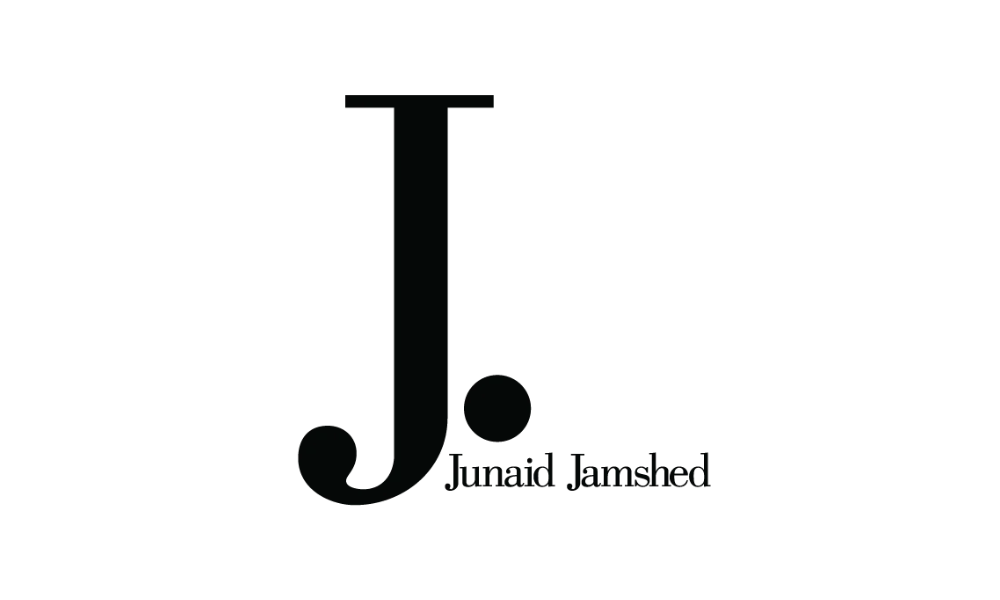 Junaid Jamshed (J.), read as "Jay Dot," is an Online Clothing Store founded by Junaid Jamshed in 2002 where you can find elegant, stylish, and traditional ensembles. From Junaid Jamshed (J.), you can find stitched collections, unstitched collections, kurti collections, modest wear, shawls, and footwear for men, women, and kids. Furthermore, you can also get other accessories like fragrances, makeup, bags, sandals, and more. Multiple shopping options are provided, like design, color family, Collection, fabric, product category, size, and others.…