Continue After Advertisement
EleadCRM is a customer relationship management software designed for the complexities of the automotive industry. It aids dealerships in fostering and managing relationships, facilitating with potential and existing customers. The platform has various functions, including sophisticated sales tracking, comprehensive lead management, and data analytics capabilities.
By gathering pertinent data, EleadCRM also presents insightful analytics to inform strategy and decision-making within the dealership. Integrating data and processes aids dealerships in refining their operations, enhancing customer service, and maximizing sales.
Continue After Advertisement
Features
Integrates with the dealership's DMS
Mobile-friendly for access on-the-go
Tracks lead, sales, & customer interactions
Advanced analytics for performance tracking
Customer relationship management software for dealerships
Pros
User-friendly interface
Regular update support
Automotive CRM software
Comprehensive CRM features
High-quality customer support
Cons
Requires subscription
Requires setup process
Potential learning curve
Similar to Eleadcrm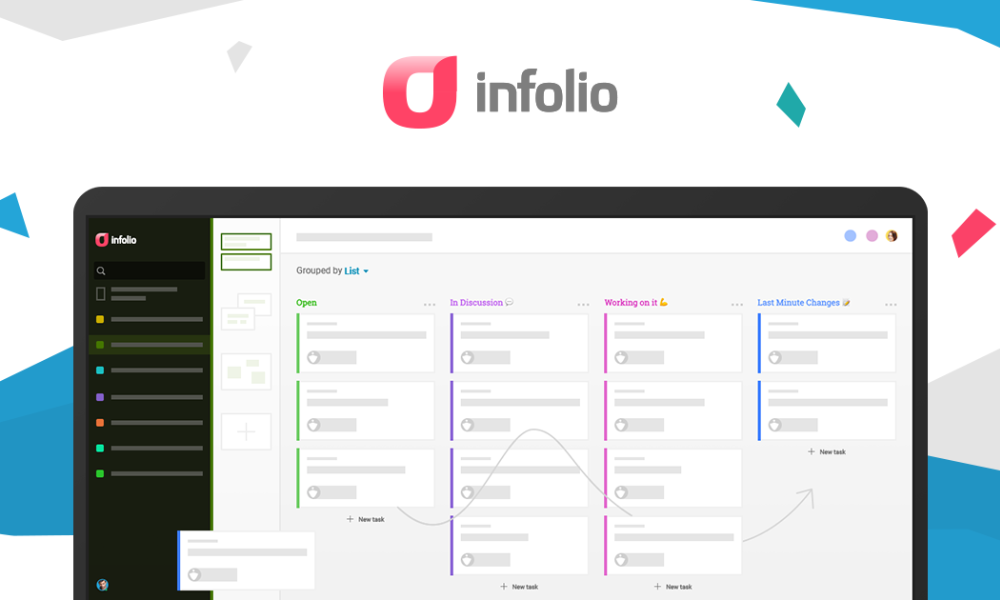 Infolio is a Project Management Solution founded in 2011 that enables individuals and teams to manage their tasks and collaborate. Using it, you can create as many projects as you like, add tasks, group tasks into lists and statuses, assign projects to coworkers, add deadlines, add feedback, get notifications, and monitor progress. Furthermore, you can utilize it in every department to manage tasks like marketing, management, design, HR, product, sales, freelance, remote work, and many more. Features Task Management and…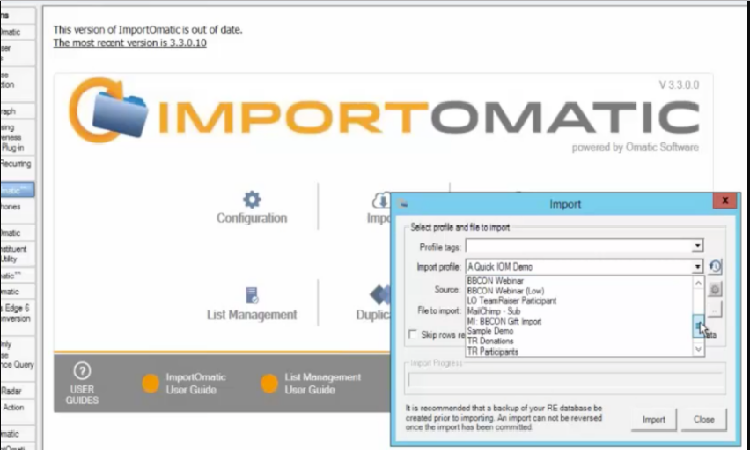 ImportOmatic is a paid data integration solution that supports smart profiles for tailored processing. It works as a note-taking and collaboration platform for projects and CRM. Using this platform, people can manage their business efficiently and collect information regarding their business. The interface of this software is easy to use so people from all around the world can easily use it. With this platform, you can get feedback about your and your team's work. It has an advanced PM system,…
Continue After Advertisement
Continue After Advertisement
Dreamdata is a paid revenue attribution and cloud-based platform for marketing used for cleaning all revenue-related data. It is an expert consulting platform that provides affordable engineering and IT consulting service. The interface of this software is easy to use so people from all around the world can easily use it. This software has all those tools using which you can automate the whole accounting system without facing any difficulty. The services provided by this software include summarized transactions, complete…
Hexomatic is a paid no-code and works automation platform used for discovering social and email profiles and performing audits. It has a readymade automation system due to which you can easily search for a particular document. Using this platform, people can manage their business efficiently and collect information regarding their business. The interface of this software is easy to use so people from all around the world can easily use it. With this platform, you can get feedback about your…
Celigo Integrator.io is a free cloud-based platform for marketing using which you can easily connect applications. This software has all those tools using which you can automate the whole accounting system without facing any difficulty. The interface of this software is easy to use so people from all around the world can easily use it. Using this software, you can completely control and manage your business anywhere around the world. The services provided by this software include summarized transactions, complete…
Bitrix24 is a free social enterprise platform and to-do list management tool. Using this platform, people can manage their business efficiently and collect information regarding their business. With this platform, you can get feedback about your and your team's work. It works as a note-taking and collaboration platform for projects and CRM. The interface of this software is easy to use so people from all around the world can easily use it. Using this platform, you can freely discuss ongoing…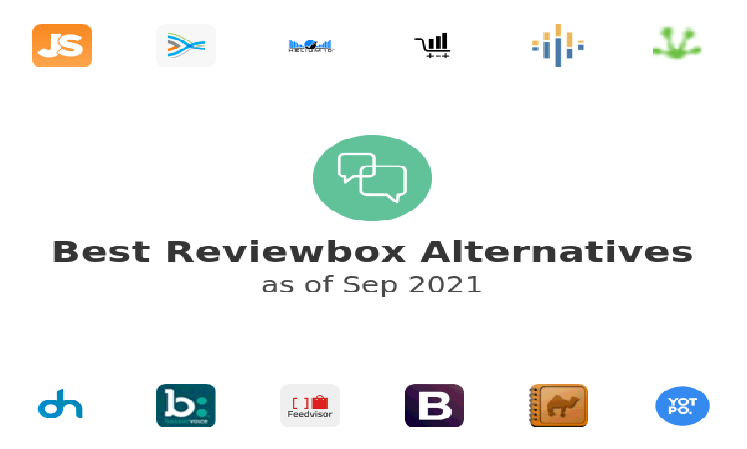 Reviewbox is a free e-commerce tool using which you can optimize AMS tools, check reviews, and track online pricing. It has a professional dashboard using which you can review any game, product, or, the app with a single click. This software has robust integrations which allow the online retailer to search rank and automate the whole system. With this software, you can increase seller feedback rating, sales, and optimize customer service. It offers in-depth data reports due to which you…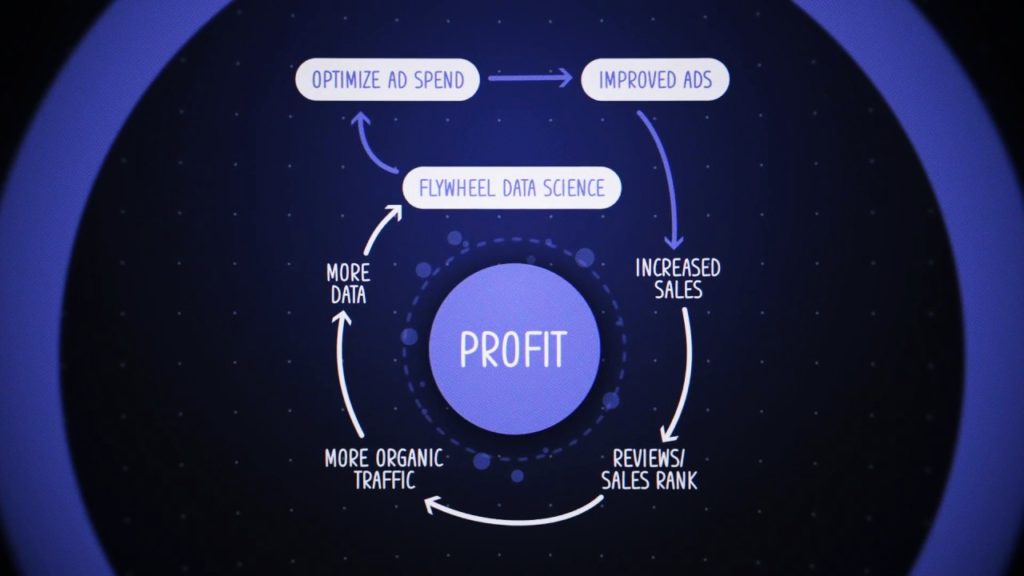 Teikametrics is a paid professional and eCommerce optimization platform that is designed for retailers. It provides scientific advertisement due to which people can maximize their sales rapidly. This platform provides tools and services which are helpful for clients in fulfilling their goals. This software comes with a function of scaling up the difficulties people face in selling and gives them surety of increment on profit. Furthermore, it facilitates all consulting services that deal particularly with the advertisement of marketplace sales…
Jungle Scout is a paid business-boosting and productivity platform for Amazon sellers. It has many tools, including a sales analytics tool using which you can calculate income per product and track product ranking. Using this platform, you can rank your Amazon account as the best seller account. The interface of this software is easy to use so people from all around the world can easily use it. This software contains everything that people require for keeping an eye on their…
Sellics is a paid eCommerce optimization and Amazon selling software using which you can boost your business. This platform increases traffic to your business by providing the best search reserve. Using this software, you can combine everything in one integrated account for growing and managing the business. The interface of this software is easy to use so people from all around the world can easily use it. It supports you in meeting the highest requirements for perfect deliverability and handling…
Helium 10 is a paid eCommerce optimization and Amazon selling software using which you can increase productivity. It has technological tools using which you can gain the advantage of the selling process and solve problems. This platform helps Amazon sellers in increasing the ranking and profit margins of the product. It provides users with details on how to increase the ranking of products on Amazon and make things easier for merchants. The tools provided by this software for increasing business…
Inkfrog is a paid business-boosting platform on eBay using which you can easily manage messages, lists, and orders. Using this software, people can link unlimited accounts which is better for business management. It facilitates people with the management of eBay business, pictures, and templates. The interface of this software is easy to use so people from all around the world can easily use it. This software has in-depth resources due to which people install it without difficulty. It provides users…
A2X is a paid stock exchange and automated accounting software for FBA inventory and Amazon marketplace. This software has all those tools using which you can automate the whole accounting system without facing any difficulty. The interface of this software is easy to use so people from all around the world can easily use it. Using this software, you can completely control and manage your business anywhere around the world. The services provided by this software include summarized transactions, complete…