Content Continues After Ad
Draw Bridge Line: Save The Car is a simulation and puzzle video game by Brames. In this game, the player has to draw lines and bridges so the vehicles can cross easily. The player has to think and build the bridge points at the right pole so it can carry the car's weight. In addition to drawing a path and bridge, the player can also guide a car to achieve the goal.
This game has multiple levels, and the player has to face various hurdles. Furthermore, the player has to solve multiple challenging puzzles in this game. All the paths and bridges created in the game must be strong.
Content Continues After Ad
Features
Draw lines and bridges
Build the points of bridges at right poles
Guide a car
Multiple levels
Multiple challenging puzzles
Draw Bridge Line: Save The Car Alternatives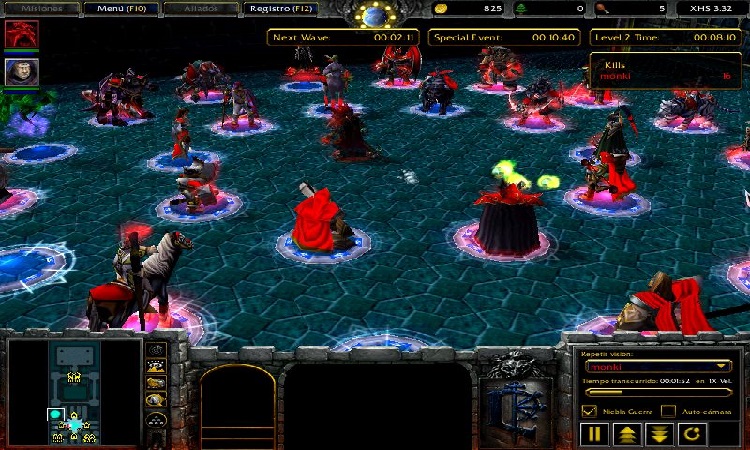 X-HERO is a casual, role-playing, and puzzle video game created by BINGCHUAN NETWORK (HONG KONG) COMPANY LIMITED. In this game, the player has to command the superheroes in the galaxy battle and draw the doge. Throughout the game, the player has to save the doge from the attack of bees by drawing lines. This game has multiple levels, and all the levels are full of challenges. While playing the game, the player has to summon the superheroes and make the…
Draw Your Game is a casual and adventure video game developed by Zero One. With the help of this game, you can create games by drawing on a page. In this game, the player can convert his game drawings into real games with original mechanics. For creating games, the player has to draw the game world on paper and then take its picture. As you upload the picture of your drawing on this game, it converts it into a game.…
Content Continues After Ad
Content Continues After Ad
Dumb Ways To Draw is an arcade and puzzle video game developed by Metro Trains Melbourne. In this game, the player has to draw lines and make a sketch for rescuing the beans. In addition to sketching to rescue beans, the player has to solve multiple challenging puzzles. On solving the puzzles with success, the game provides the player with rewards. While playing the game, the player can interact with the whole game world. The game provides the player with…
DOP 4: Draw One Part is a casual and puzzle video game developed by SayGames Ltd. The player must use lateral thinking and solve drawing puzzles in this game. In addition to solving drawing puzzles, the player can also draw and outline shapes. After drawing the shapes, the player fills the shape with color and completes his picture. Furthermore, the player has to figure out and complete the drawings available in this game. This game provides the player with hints…
Stickman Physic Draw Puzzle is a puzzle and physics video game developed by Skygo. Throughout the game, the player has to adjust the crane in the right direction. In addition to adjusting the crane in the right direction, the player can also draw the path for the vehicle. This game has hundreds of levels that are full of challenges. Moreover, the game has four modes: Woods, Water, Origin, and No gravity. The game has creative design, realistic sound, and beautiful…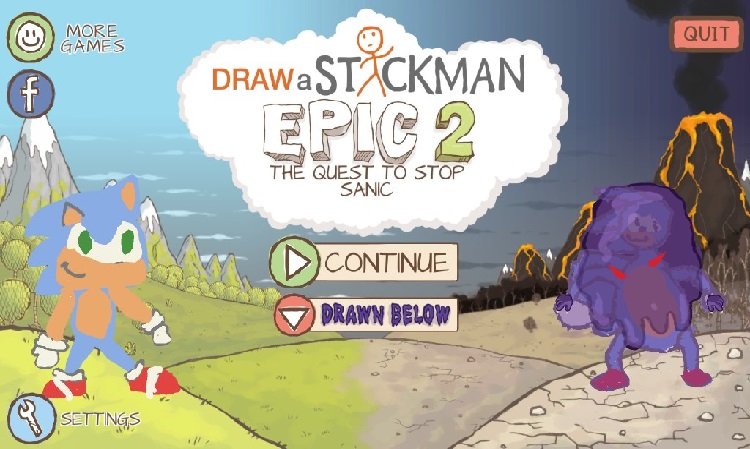 Stickman: DrawSaveMaster is a drawing and puzzle video game created by MoonFunny. It is a brain training game in which the player has to draw lines to create drawings. This game has multiple levels, and every level has its own story. Throughout the game, the player has to clear the custom clearance requirements of the players. Throughout the game, the player has to solve multiple challenging puzzles. The players of this game can exercise their brains, IQ tests, and creativity.…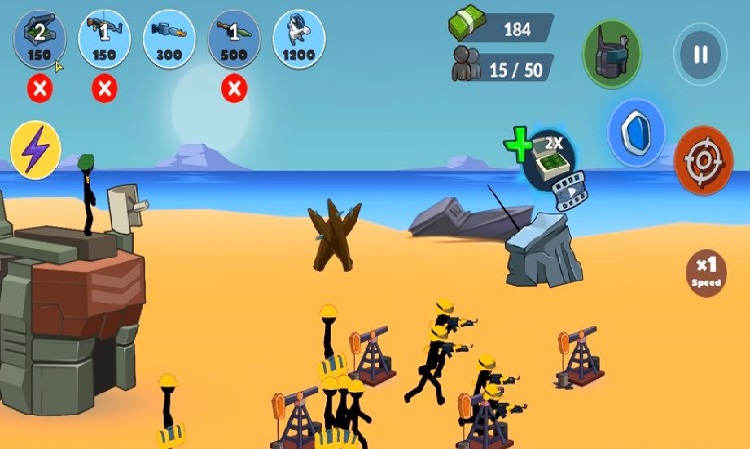 Stickman World is a puzzle and drawing video game developed by Dilmer Valecillos. The game's story revolves around the Stickman named hero, who awakes in an unknown world. This game is set in an underground world where the player must discover his way out. In addition to discovering the way out, the player must solve puzzles in this game. Moreover, the player can draw shapes, paths, and steps while playing the game. In this game, the player can draw other…
Draw Physics Line is a physics-based, drawing, and puzzle video game by playing it you can test your IQ level. In this game, the player has to bump the balls into the same color cups. To bump the balls into the same color cups, the player has to draw lines and other shapes like polygons. As the player drops all the balls into the right color cups, their level is completed. This brain-training game has five modes including color switch…
Physics draw ball puzzle is a puzzle and drawing video game full of fun. In this game, the player's goal is to guide all the balls to get into the cup. The player has to make paths to guide the balls towards the cup. For making the paths to guide the ball, the player has to draw lines and various shapes. The game is full of multiple challenging puzzles that the player must solve successfully. Moreover, the game has almost…
Happy Balls is a stack jump balls and basketball game developed by Yelyzaveta Minkova. In this game, the player has to bump the balls by drawing lines. The player must use his mind and wisdom to find a way to bump the balls. Throughout this game, the player must draw lines or shapes to bump the balls. While playing the game, the players can change the angle of the line by dragging it . Furthermore, the game provides the players…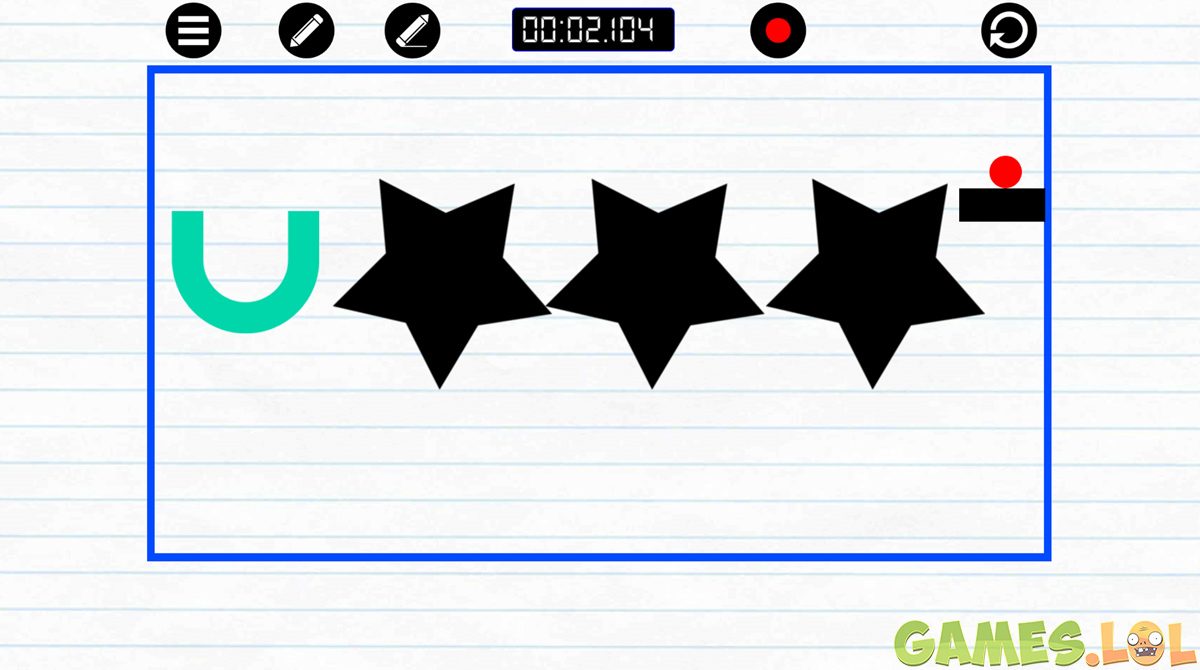 Physics Brain Balls: Drop It is a drawing and puzzle video game that Love Balls and Dots developed. In this game, the player must bump two blue and red balls, like meet a lover. The player must draw the lines and shapes to bump the balls. The game enables players to link and merge lines or freely fuse shapes. Throughout the game, balls drift and roll through color tube gates. While playing the game, the player has to avoid the…
Dunk Line is a drawing and basketball video game developed by Cider Software LLC. In this game, the primary mission of the player is to bounce the basketball into the basket. The player must draw lines to bounce the basketball into the basket. The game enables the player to drag the line to change the angle of the line. This game provides the player with score points on bouncing the basketball into the basket. In addition to providing the player…
Rope And Balls is a casual and puzzle video game developed by SayGames Ltd. In this game, the player has to test his logic and skills by solving the puzzles. This game has multiple levels, and all the levels have two parts. In the first part, you have to draw a rope and connect all the large balls. As the player connects the large balls, these balls explode into a shower of small balls. In the second part, the player…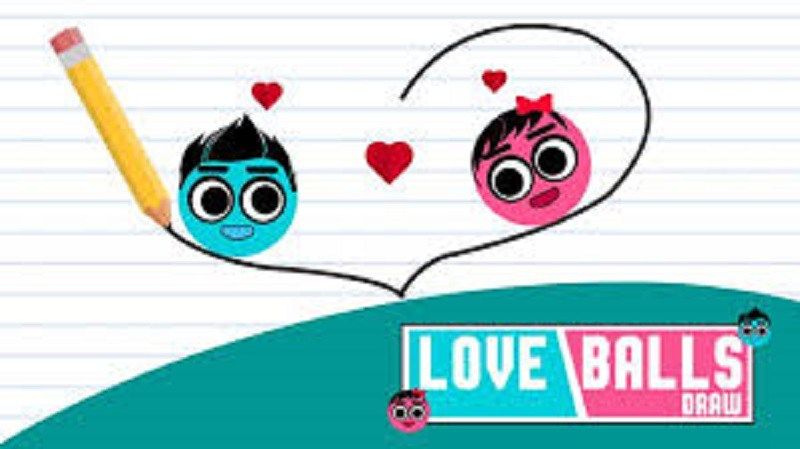 Unique Balls: Draw For Love is a drawing and puzzle video game developed by Kerem Bulbuldere. In this game, the player's mission is to bump the balls. The players can bump the balls throughout the game by drawing shapes or lines. This game has multiple levels that the player can complete using creativity and intelligence. All the levels available in this game are full of multiple challenges. This game is suitable for people of all ages because of its simple…
Save Balls: Brain teaser games is a physics-based puzzle video game developed by Casual AZUR GAMES. The game story is that Angry Wasps are about to attack the smiley faces balls. In this game, the player has to protect the balls by drawing figures, lines, doodles, and scribbles. This game has multiple levels, and all the levels are full of challenges. Moreover, the game provides the player with coins to protect the balls. Using these coins, the player can unlock…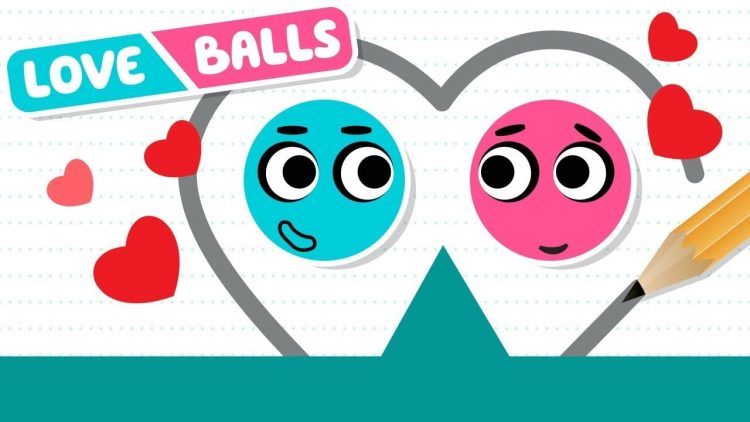 Love Balls is a physics-based puzzle video game developed by SuperTapx. In this game, the player has to find a way to bump the balls by using his brain. The player must draw the shapes and lines to bump the balls. This game has multiple levels, and all the levels are full of challenges. All the levels have various obstacles and two colored balls for the player. To complete these levels, the player has to connect the balls. This game…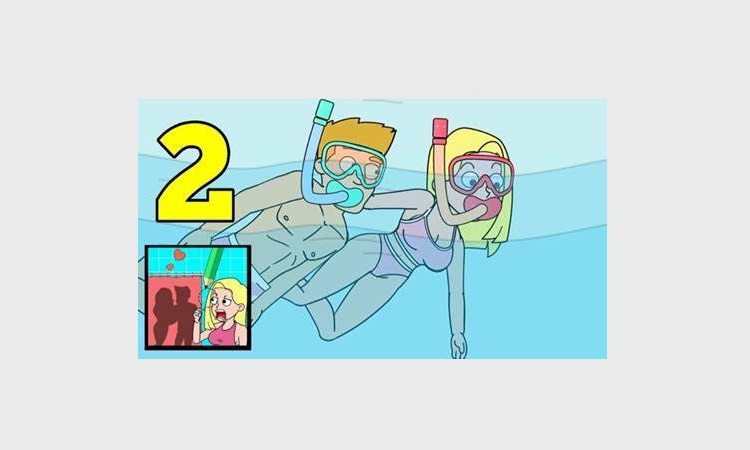 Troll Master: DOP Draw One Pa is a drawing and puzzle video game developed by Duy Anh Le. In this game, the player has to show his creativity and draw puzzles. For drawing puzzles, the player just has to use his finger. In addition to drawing puzzles, the player can explore multiple fascinating endings of the levels. Moreover, the player can not only draw puzzles in this game but also solve tons of troll puzzles. The player can boost his…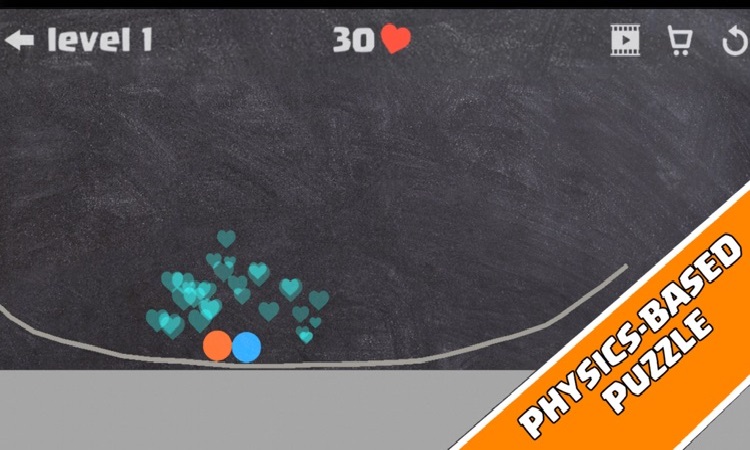 Brain Dots is a puzzle and physics-based video game developed by Trainslimit. In this game, the player has to show his abilities and connect the two balls of different colors. Throughout this game, the player has to guide the balls to bump by drawing lines and shapes. This game has multiple levels, and all the levels are full of challenges. On bumping the balls, the game provides the player with scores. At the start, the game provides the player with…