Content Continues After Ad
Dominions 5: Warriors of the Faith is a paid indie, fantasy, and real-time strategy video game developed by Illwinter Game Design. In this game, the player has to play the role of immortals and pretenders who are venerated as gods and have magical powers. This game has more than 80 playable nations which can interact with almost 900 spells.
The player can choose his favorite nation from all the provided nations for playing the game. Furthermore, this game supports multiplayer mode so the player can play this game with friends. It has beautiful visual details, excellent mechanics, and smooth controls for the player.
Content Continues After Ad
Features
More than 80 playable nations
Almost 900 spells
Supports multiplayer mode
Dominions 5: Warriors of the Faith Alternatives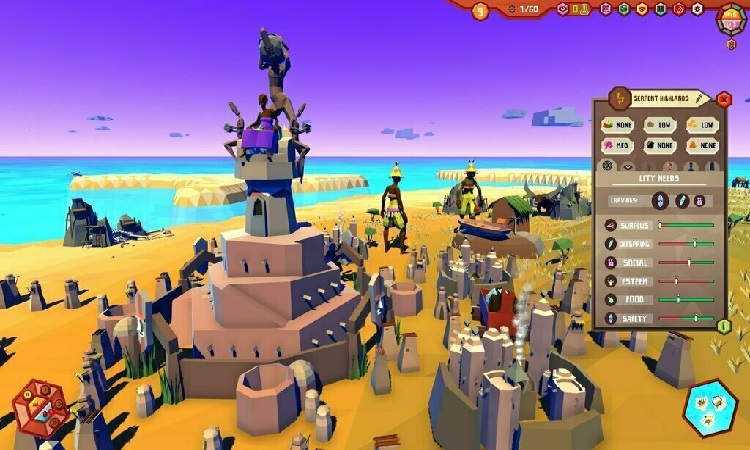 Crest is a paid strategy, simulation, and survival video game developed by Eat Create Sleep. This game is set in a randomly generated world in which the player has to guide his followers. To guide and command the followers, the player has to write the orders in a pictographic language. As the player accesses the game, the player can unlock more worlds and explore them. Before playing the game, the player has to decide on religion and nurture for guiding…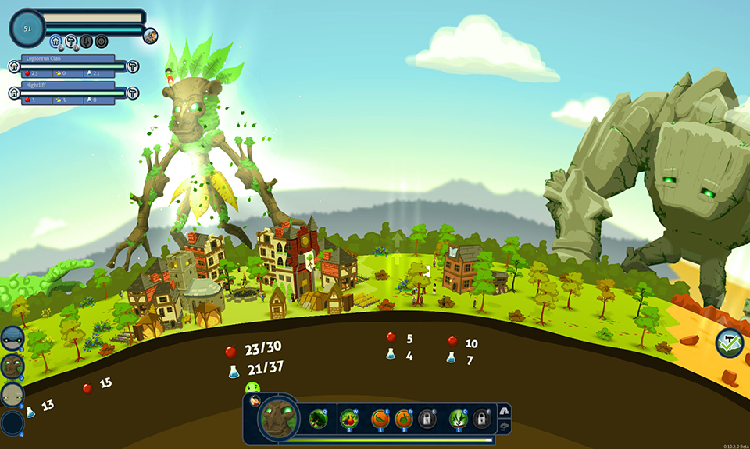 Reus is a paid simulation, management, strategy, casual, and sandbox video game developed by Abbey Games. In this game, the player has to play the role of a mighty giant character who has to correct the shape of the planet. The player has to fill the planet with fruits, vegetables, animals, plants, and other minerals. This game has multiple levels and the player has to complete all these levels with success. On completing these levels with success, the player is…
Content Continues After Ad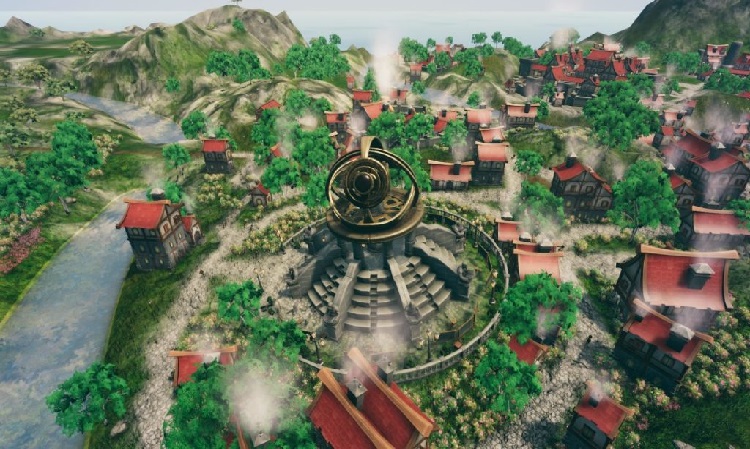 Content Continues After Ad
Fata Deum is a free strategy, simulation, and management video game developed by 42 Bits Entertainment. In this game, the player has to play the role of a god and he has to build settlements. In addition to building settlements, the player can also compete with other gods. The player must have more followers for wielding more power. This game represents the day and night phases so the player can play the game in both phases. Moreover, the game supports…
Universim is a paid action-adventure, simulation, management, and sci-fi video game developed by Crytivo Games. This game is set in the world of Universim in which the player has to control a planet. In addition to controlling a planet, the player also has to make intelligent decisions while playing the game. While playing the game the player can also collect resources, protect the land from various creatures, and build various structures. This game provides the player with multiple characters from…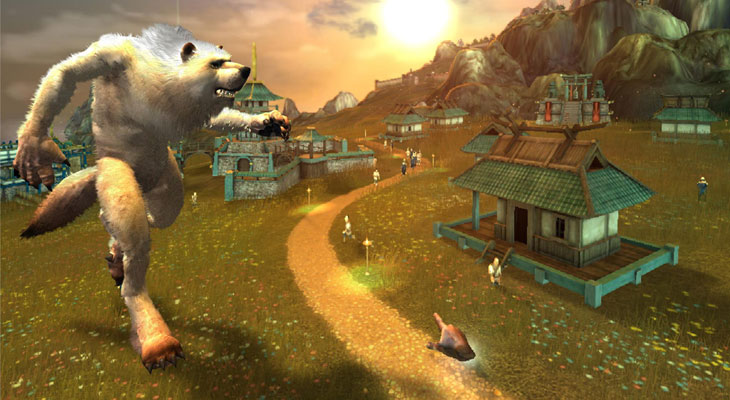 Black and White 2 is a free real-time strategy and simulation video game developed by Lionhead Studios. In this game, the player has to play the role of a god who has to help the villagers. While playing the game, the player is represented as a lion, cow, turtle, tiger, and wolf. The creature can adopt an evil or good personality and grow to a big size. This game provides the player with punishes and rewards for their actions. Furthermore,…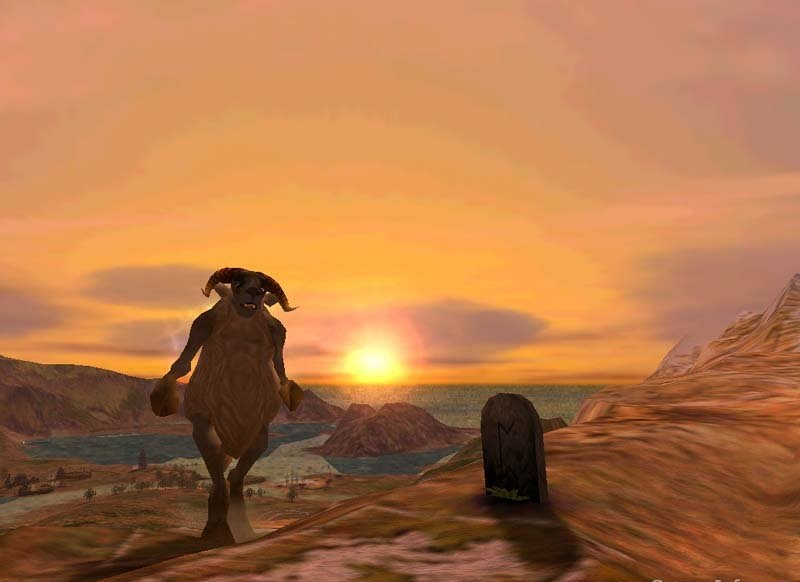 Black and White: Creature Isle is a free strategy and simulation video game developed by Lionhead Studios. In this game, the player has to control his or her creature. While playing the game, the player has to complete various challenging missions. For completing the mission, the player has to fight against the creature. It has almost three basic spells food, wood, and water. Furthermore, this game supports both single-player and multiplayer modes so the player can play this game alone…
From Dust is a paid building, strategy, management, and RTS video game developed by Ubisoft. This game takes place in an environment like Archipelago in which the player has to control a god-like character. While playing the game, the player has to control the game world. The main task of the player is to utilize the tool sphere for impressing the nomadic tribe. Furthermore, the game has two modes Challenge mode and Story mode. Both these modes have different stories,…
Black and White is a free strategy, role-playing, and simulation video game developed by Electronic Arts. Throughout the game, the player has to play the role of a lord and take over a village. The main task of the player is to fight against Nemesis who wants to destroy all towns and defeat them. In this game, the player can accommodate people, build cities, and govern everything. Moreover, the game enables the player to craft buildings such as markets, workshops,…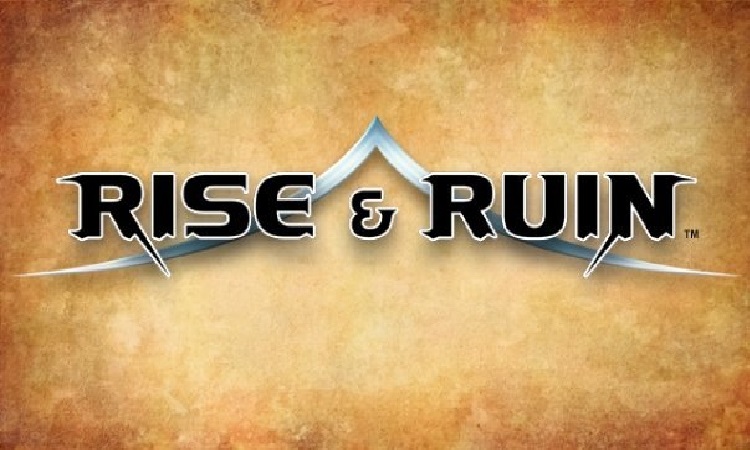 Rise to Ruins is a paid action-adventure, strategy, simulation, and tower defense video game developed by Raymond Doerr. Throughout this game, the player has to play the role of a King. The task of the player is to create his village with different kinds of units and buildings. While playing the game, the player has to protect his area from deadly orcs and discover new items. This game has various levels and all the levels have different tasks to complete.…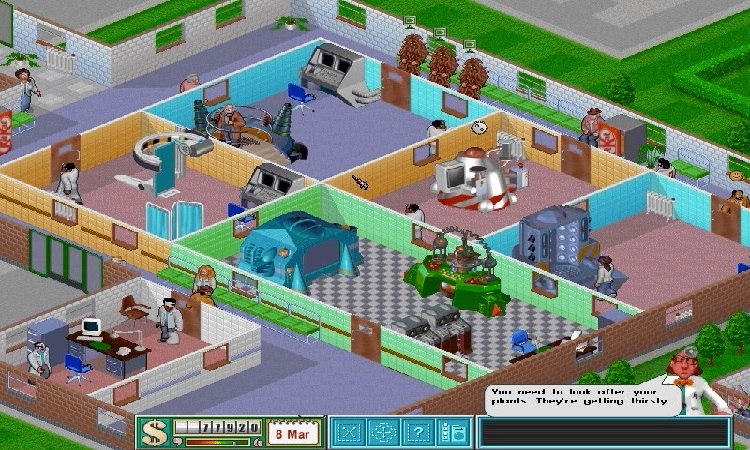 Theme Hospital is a free management and simulation video game developed by Bullfrog Entertainment. In this game, the player has to construct, design, and operate the hospital. In addition to designing and constructing the hospital, the player also has to decorate it and equip it with advanced machines. While playing the game, the player has to create an environment that attracts patients, cure the patients, and keeps the hospital clean. Furthermore, the player has to create ambulances and hire staff…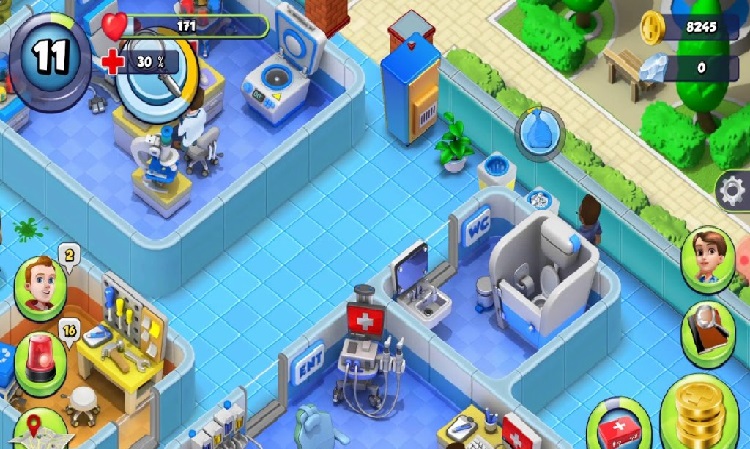 Dream hospital is a free adventure, simulation, and management video game developed by Yboga. In this game, the player has to manage a medical center and multispecialty hospital. While playing the game, the player has to be available 24/7 for managing emergency cases. The player is hired as a health care manager for the hospital, and he has to ensure the best hospital facility by controlling all aspects. Throughout the game, the player has to make the medical team for…