Continue After Advertisement
Call to Arms – Gates of Hell: Ostfront is an action-adventure, strategy, and simulation video game developed by Digital Mind Soft. In this game, the player has to play the role of a commander. Throughout the game, the player has to command the army in battles and lead the world. This game comes with plenty of armies to fight and defeat.
The player has to plan attack and defense moves to prevent invasions. Moreover, while playing the game, the player can use tanks and multiple vehicles to defeat the enemies. The game supports both single-player and multiplayer modes so the player can play alone or with friends.
Continue After Advertisement
Features
Command the army in battles
Lead the world
Plenty of armies to fight
Plan attack and defense move
Use tanks and multiple vehicles
Supports both single-player and multiplayer mode
Pros
Supports co-op mode
Level editor feature
Realistic game
Three major modes
Fantastic game
Cons
Weapons engagement distances are longer
AI units don't target prioritize
Supply trucks are useless
Similar Games To Call to Arms – Gates of Hell: Ostfront
World Conqueror 3 is a free strategy, action-adventure, combat, and single-player video game developed by EasyTech. The game takes place in World War II in which multiple factions are fighting against each other. In this game, the player has to play the role of a commander who aims to conquer the world by leading his army. There are almost five different modes in this game and all these modes are offering challenging gameplay. This game has almost fifty countries from…
Politics and war is a free strategy video game for teenagers developed by Yellowstone Digital Media LLC. In this game, players can create their countries and nations and customize them. In addition to creating countries, players can also choose nation currency, leader, and create their national flag. It provides players with nuclear weapons using which the players can loot resources and money of other nations. There are multiple levels in this game and players have to complete the previous level…
Continue After Advertisement
Continue After Advertisement
Masters of the World: Geopolitical Simulator 3 is a free politics simulation and real-time strategy video game developed by Eversim. In this game, the player has to play the role of a head of government who is responsible for the destruction and development of the nation. This game provides players with multiple nations, including Germany, Spanish, Italian, French, and Japanese. To start the game, players have to choose their nation from the provided nations. This game enables players to manage…
SuperPower 2 is a paid real-time strategy and combat game developed by GolemLabs. This game provides more than 193 different nations and players have to select their favorite nation before starting the game. There are multiple levels in this game with challenging gameplay in which players have to defeat their opponents. Players have to maintain the economic system and gather resources in the game for increasing their military strength. This is an open-world game in which players can freely explore…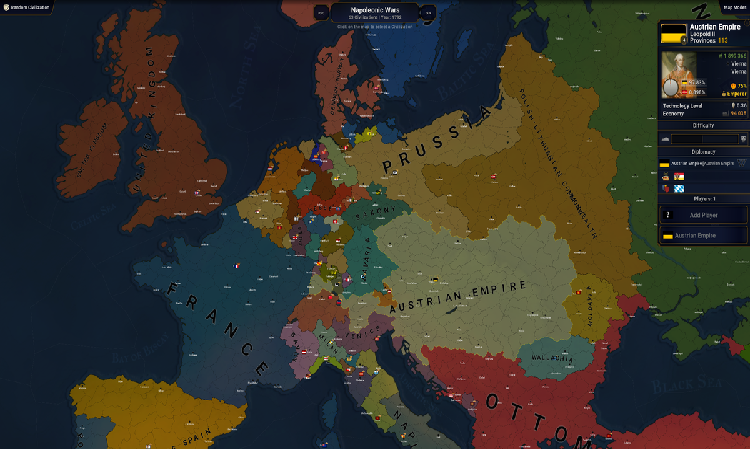 Age of Civilizations is a free strategy, commercial, and single-player video game developed by Lukasz Jakowski. In this game, the player aims to conquer the world by making plans and using strategies. This game has two maps Earth and Kepler in which the Kepler has over 404 regions and the Earth contains 342 provinces. At the start of the game, the player can select his civilization from the provided civilizations. This is an open-world game so the player can freely…
Stellaris is a paid adventure-based, real-time strategy, and Sci-Fi video game developed by Paradox Interactive. The game is set in a futuristic world in which the player has to control a spaceship. In this game, players have to collect useful resources, create different buildings, and explore the space environment. There are multiple levels in this game with challenging gameplay in which players have to defeat their opponents. It has both single-player and multiplayer modes so the player can play this…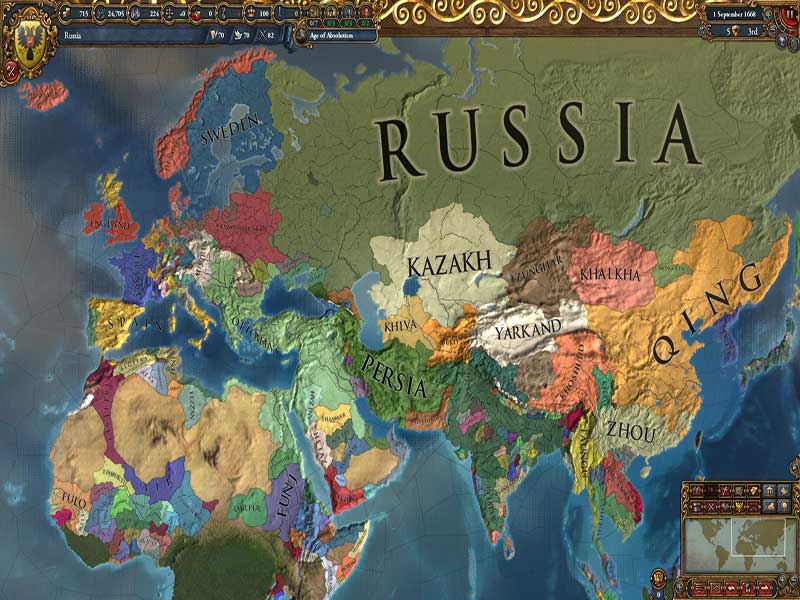 Europa Universalis is a free simulation, strategy, and single-player video game developed by Paradox Studios. This game takes place on a map that is divided into 1500 provinces. This game provides seven various European nations and to play the game, the player has to select one nation. In this game, the player has to expand the military power of his nation, increase colonial wealth, and lead the nation. The player aims to defeat the other six nations and dominate the…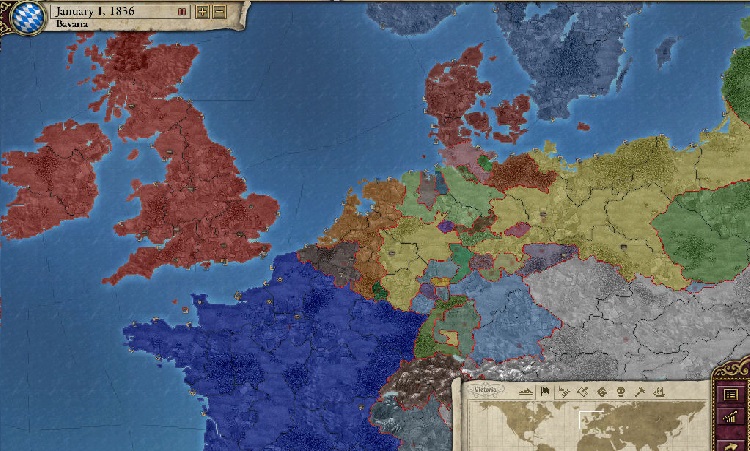 Victoria II is a paid grand strategy, action, and Military-themed video game developed by Paradox Development Studio. The game takes place in the 19th century in which the player has to manage the military, lead his nation, and colonize his places. This game provides 200 nations and to play the game, the player has to select one nation. The nations provided in this game are divided into cultures, occupations, and religions. In this game, players are provided with in-game points…
Nation States is a free browser-based and multiplayer government simulation video game developed by Max Barry. In this game, players have to answer questions which are about their economy, freedoms, and civil rights. To play the game, players have to choose their nations, select their flags, and give them a name. This game has multiple levels and all these levels are full of challenges. In this game, players are provided with in-game points on completing all objectives and gathering resources.…
Hearts of Iron is a free grand-strategy and single-player video game developed by Paradox Development Studio. The game takes place in World War II in which the player has to command the army for conquering another land. There are multiple levels in this game and the player has to complete the previous level for unlocking another level. On completing each level with success, the player is provided with huge rewards using which the player can unlock further units. To play…
ERepublik is a free strategy, browser-based, MMO video game developed by eRepublik Labs. This game takes place in a mirror world in which the player has to control a citizen. The citizen can join both local and national politics to help in formulating the social politics and national economy. In this game, the main task of the player is to fight against neighbors. On fighting with neighbors and defeating them the players are provided with in-game points. Players have to…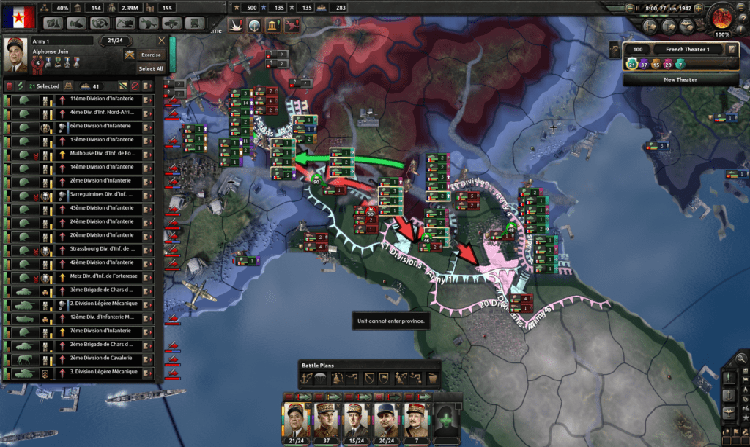 Hearts of Iron 4 is a free grand strategy video game developed by Paradox Development Studio. The game is about World War II in which players have to play as any nation. To play the game, players have to choose the nation from the provided nations. The nation's military is divided between ground forces, naval forces, and aerial forces. Players have to command, customize, and train the army for these three forces. This game provides players with multiple weapons and…