Broforce takes you back to the golden era of the classic game when run-and-gun games were trending. Having said that doesn't mean the trend of playing the classic game has reached its end, even nowadays, players are huge in numbers who love playing platform games emphasis on the run-and-gun component.
The game isn't limited to gaming consoles, as the Broforce Android version is also there to download and play for free. Furthermore, Similar to Metal Slug, Broforce gameplay includes two modes as Single-player and Multiplayer. There are dozens of playable characters available to choose from and following the pattern of Metal Slugs, the game implements a system that keeps rewarding the player with in-game points for rescuing prisoners of war. If you are fed up playing the game, check out our list of Best Games Like Broforce.
Broforce is a Platform, Side-Scrolling, and Shooter video game in which the player can character play as a bro, a hypermasculine hero-style commando. In this game, the main task of the player starts his epic adventure against the terrorists and save his teammates and all the prisoners of war from captivity.
The level ends when the player kills an enemy boss and captures the flag. Broforce offers various characters and the player can earn more as they save a huge amount of prisoners of war. The game offers thrilling cool visuals, an addictive storyline, and quite addictive gameplay.
Nowadays, the majority of players are expecting the release of the Broforce 2 video game but till today, it is a myth because no confirmation is released by Free Lives and Devolver Digital.
Features
Side-scrolling Shooter
Run-and-Gun Gameplay
Multiple Weapons
Co-op Mode
Multiple Maps
Power-ups
Similar Games to Broforce
Cuphead is a paid action-adventure, combat, and side-scrolling video game developed by MDHR Entertainment. This game is set in a beautiful world in which the player has to play the role of a Cuphead name character. Throughout this game, the player has to fight against various bosses. This game has multiple levels and all the levels are full of dangerous bosses which are ready to fight. The game provides the players with various weapons using which the players can easily…
Gunstar Heroes is a Run and Jump, Platform, and Shooter video game that offers similar gameplay to Metal Slug and Contra. It offers two different characters Red and Blue, that offer different control schemes with four different weapons type the player can choose at the start of the game. These weapons are dropped as power-ups throughout the games. Gunstar Heroes offers multiple stages and each stage of the game offers more complicated gameplay than the last one. If you really…
Explodemon is a thrill-filled Shooter video game that offers an exciting storyline with challenging gameplay. It allows the player to assume the role of a robot who only wants to blow up things. The Ultimate task of the player navigates the game world, blow them up, raid the enemy units, and moved to the next mission. It is one of the best Run and Jumps video games that offer an embedded storyline, state art graphics, and superb visual details. If…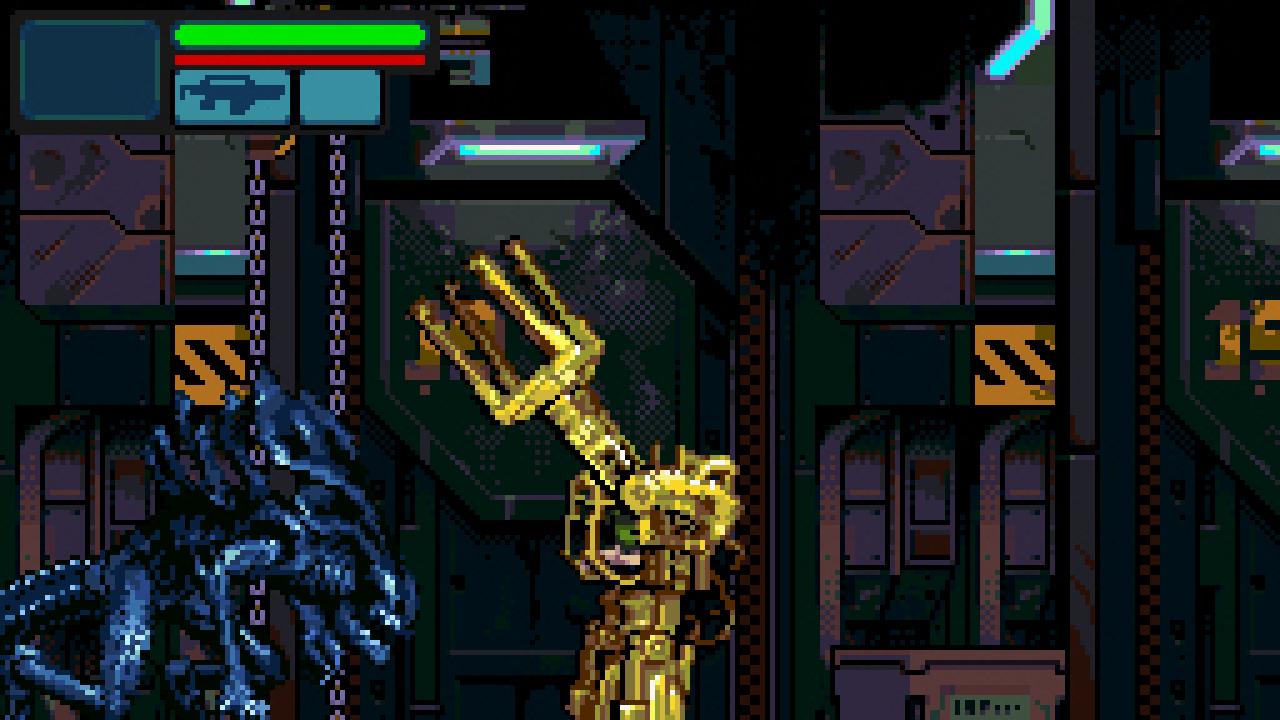 Aliens: Infestation is another Side-Scrolling, Run and Jump video game that offers similar gameplay to Metal Slug and Contra. It allows the player to recruit his own team and go into combat against the enemies with the help of different weapons. It offers various missions and each mission offers a new challenge and more powerful enemy creatures. The only task of the player is an eliminate each enemy to progress. Aliens: Infestation is a brilliant game with a cool game…
Oniken is a fast-paced run-and-gun shooter video game that contains more than six missions, 11 powerful bosses, and a lot of enemies to combat in two different modes. At first, the player can choose his faction, lead a team, and starts to fight against the mega-corporation. The gameplay of the game is almost the same as other run and jump games such as Contra and Metal Slug. Playing run-and-gun games isn't only fun, but also an adventure. This type of…
Intrusion 2 is a cool game that takes place in a sci-fi environment with the MMORPG feature. It allows the player to travel to the hostile planet, conduct military operations, kill hostiles, and destroy all the illegal weapons manufacturing units to progress. It is a fantastic video game like a Metal Slug with three different modes, epic boss battle, and up to nine challenging levels. Intrusion 2 is specially made for that player who wants to enjoy run and jump…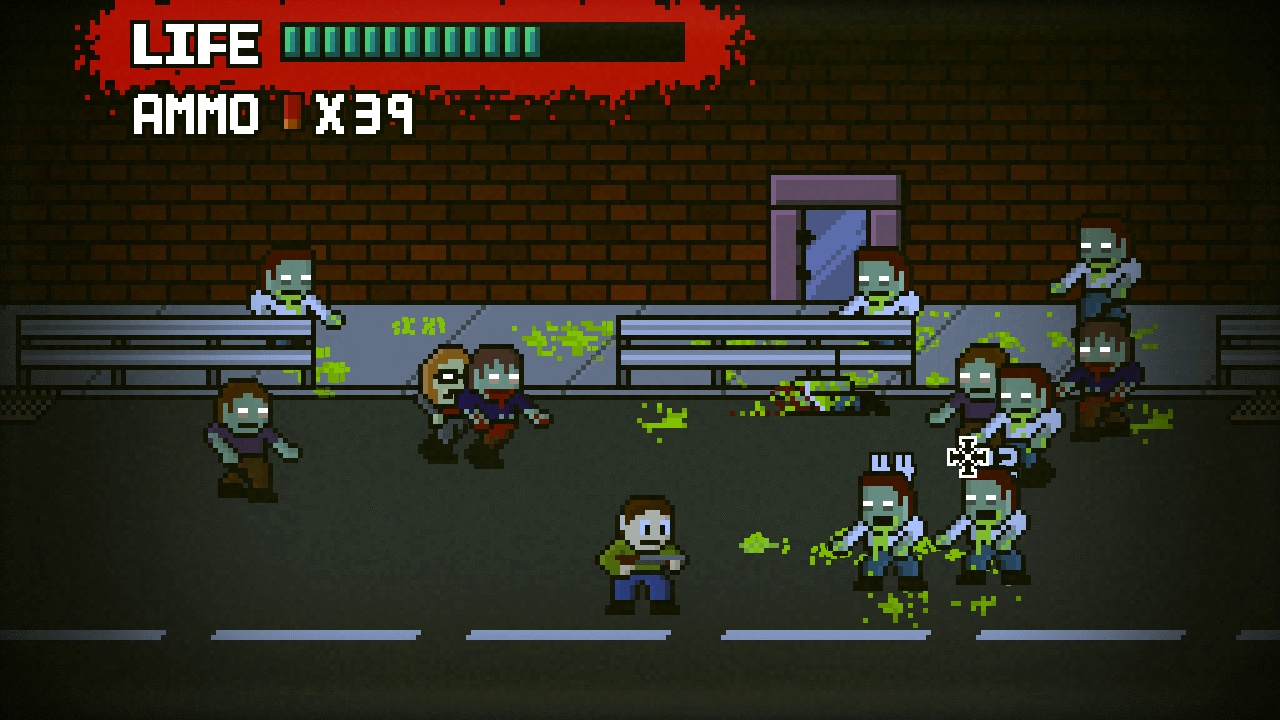 Dead Pixels is another best alternative to the famous game Metal Slug that tells the story about the bloodthirsty zombies after the toxic water research the graveyards. They convert people into zombies. Dead Pixels allows the player to become a hero and start his journey to save humanity. During the gameplay, the player can explore the different levels collect items, and eliminate all the bloodthirsty creatures to progress. It is a fantastic game that offers state art graphics with a…
Expendabros is a cool platform video game that offers all the exciting levels in which the player can explore the game world and kill all the ruthless enemies. The player can choose one of seven different characters each one has its special attacks and abilities. With harder action and fast-paced gameplay. Expendabros is a brilliant game to play and enjoy. Whether you love to play alone or with your friends, the game has got both modes for you. Explore the…
GunLord is one of the best games like Metal Slug that takes place in the modern world and offers nine challenging stages. It provides similar gameplay of just like other run and gun games with up to forty powerful enemy creatures and bosses. The player's aim is simply to explore the game world interact with the objects and kill all the foes to progress. If you love Contra and Metal Slug types of games, you should try this, you really…
Contra is one of the most popular video games in the 1987s that offers a brilliant combination of Run and Jump similar to Metal Slug. At the start of the game, the player can choose his character and get into the game world that is full of enemies. When the game starts the player has only a handgun but after the progress, it allows the player to pick different and more powerful weapons. It is the first game that offers…
Metal Slug is a run and gun video game that focus on the Peregrine Falcon Squad and a small group of soldiers who combat against the rebel army and other enemy teams intent on world domination. The player starts with only a gun but after the progress, the player may collect new powerful weapons. It is one of the best alternatives to the popular game Contra. Lots of prisoners of war await someone to be rescued. Start your journey with…