Continue After Advertisement
Brave Nine is an adventure and role-playing video game developed by Neowiz. This game is set in a fantasy-themed world that is full of vicious bosses and monsters. Throughout the game, the player has to fight against the enemies and defeat them. In this game, the player has to show off his fighting skills and experience turn-based combat.
The game enables the player to challenge the enemies and upgrade the materials. Furthermore, this game has a customization feature so the player can customize the look of the character. This game supports single-player mode so the player has to play this game alone.
Continue After Advertisement
Features
Fight against the enemies
Experience the turn-based combat
Upgrade the materials
Customization feature
Supports single-player mode
Pros
Set in a fantasy-themed world
Brilliant graphics
Cool controls
Superb mechanics
Over 1000 stages
Cons
Sometimes people can't log in
Sometimes games don't work
Latency issues
Similar Games To Brave Nine
Wizardess Heart: Shall we date is a free adventure video game developed by NTT Solmare Corp. This game offers exclusive avatars and a special starter bonus to beginners. There are multiple levels in this game and all levels have their different mysteries. Players can choose multiple characters in this game and customize them to change their looks. Furthermore, all the levels of this game have great music and beautiful illustrations. It provides players with special rewards and fun events on…
The Arcana: A Mystic Romance - Love Story is a free simulation game developed by Nix Hydra. Player has to play the role of tarot prodigy who has to meet different characters and wander the ancient city. It enables player to carefully select his story and decide whom to concern with. You can select multiple characters in this game customize them for changing their look. Each character has many hidden secrets which players have to discover with their choices.  This…
Continue After Advertisement
Continue After Advertisement
Dangerous Fellows: Otome Game is a free simulation and survival video game for teenagers developed by StoryTaco.inc. This game has multiple latest stories and episodes for players. In this game, the player was trying to escape from the attack of zombies and was saved by strangers. The game has easy controls so people from all around the world can easily play it. Players can select multiple characters for playing this game and customize them for changing looks. For having endless…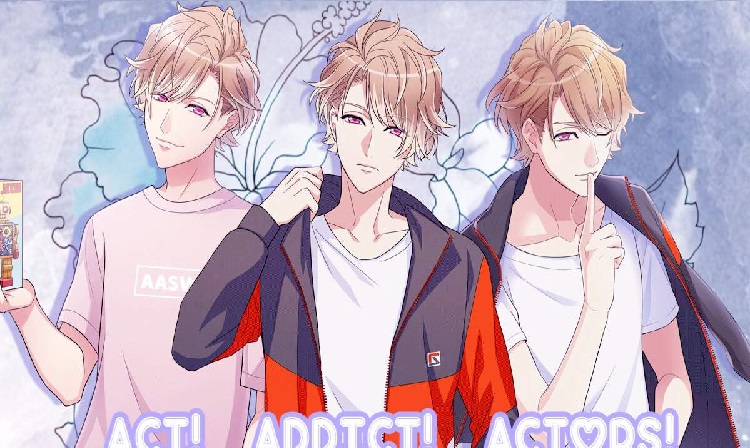 A3! Otome Anime Game is a free simulation video game for teenagers developed by CYBIRD. In this game, players can read fully voiced and super interesting stories. Players can meet up to 20 fascinating men and all these men have their distinct characteristics. You can create original casts for acting in the plays of your choice. In addition to creating casts, players can also train them for acting by performing in shows and doing practice. Furthermore, you can unlock exclusive…
Blood Kiss: Vampire story is a free simulation video game for teenagers developed by StoryTaco.inc. In this game, players can date a vampire character and get various episodes of their choices. The player can play the leading character in all episodes of this game. You can choose your character and customize your character to change its look. Furthermore, you can unlock exclusive side stories and collect anime-style cards through special events for all characters. For having endless fun, you can…
The Spellbinding Kiss: Anime Otome Dating Sim is a free simulation video game developed by Genius Inc. In this game, the player helps a mystery man and he thinks that the player has magical abilities. You can choose your character and customize your character to change their look. The player can play the leading character in all episodes of this game. For having endless fun, you can discover new endings to your amazing stories and chat with characters. The game…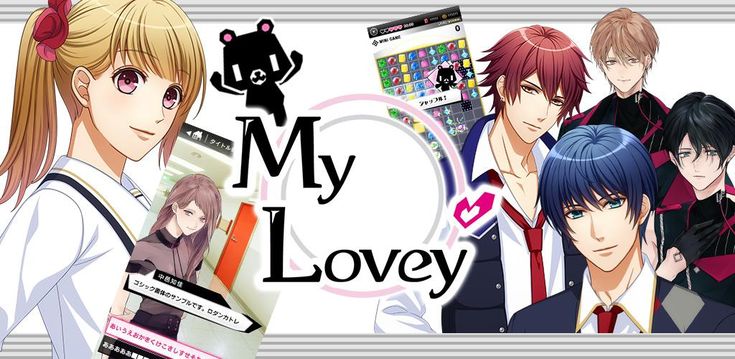 My Lovey: Choose your otome story is a free adventure video game for teenagers developed by HUNEX CO, LTD. In this game, youths having strange powers have been locked in a closed city by the government. The story of the game revolves around a mermaid who reigns over the world of darkness. You can choose your character and customize your character to change its look. The game has easy controls so people from all around the world can easily play…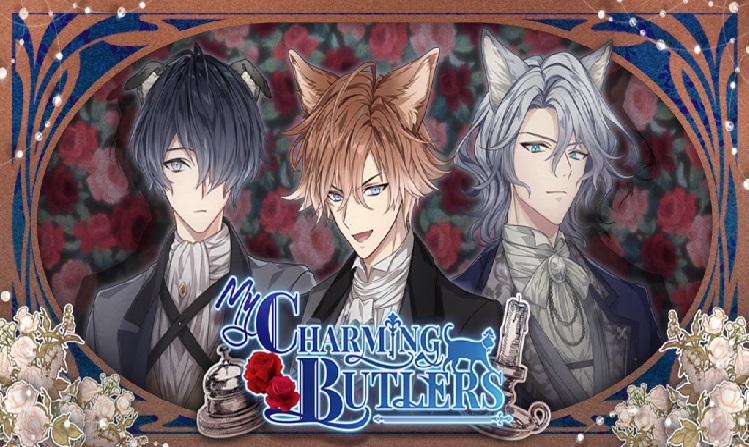 My Charming Butler is a free simulation video game for teenagers developed by Genius Inc. In this game, players can discover the untold secrets of the historic building. You can choose your character and customize your character to change its look. The game has easy controls so people from all around the world can easily play it. In this game, players can read fully voiced and super interesting stories. Furthermore, you can unlock exclusive side stories and collect anime-style cards…
Love 365: Find Your Story is a free simulation video game developed by Voltage, Inc. In this game, players can choose a new man every week from 300 gorgeous men. This game has various 5,000 situations, episodes, and stories for players. The game has easy controls so people from all around the world can easily play it. You can choose your character and customize your character to change its look. For having endless fun, you can discover new endings to…
Obey Me! Anime Otome Sim Game is a free role-playing game for teenagers developed by NTT Solmare Corp. In this game, characters become part of player's everyday life and regularly send text messages to them. The story of the game is that there is a master who brings the ikemen demon brothers down to their knees. Players can freely play the character of that master and ikemen demon brothers. This game enables its players to create teams for fighting battles…
The Lost Fate of the Oni is a free simulation video game for teenagers developed by Genius Inc. In this game, a character named Mansion suddenly gets under attack and kidnapped by three onis. The game has easy controls so people from all around the world can easily play it. The Lost Fate of the Oni game has various situations, episodes, and stories for players. You can choose your character and customize your character to change its look. Furthermore, you…