Brain Find: Can you find it? is a free Puzzle game developed by Focus apps. In this game, you will enjoy mind-twisting puzzles with the intelligence of your brain. Challenge your brain and solve tricky Puzzles, quizzes, Brainteasers, fun Riddles, and much more. Carefully figure out the things on the screen to solve each puzzle. Interesting sound effects and most vivid gameplay for you.
Moreover, Brain Find: Can you find it? has many modes and dozens of interesting levels and at every next level, you find it more difficult to search the given items on the picture. Use hint option if needed to solve difficult levels. Test your puzzle-solving skill and show off to your friends that you are a genius. Win the levels and get the reward.
Features
Multiple Modes and Levels
Sharp your brain with many tricky Puzzles
Great Graphics and interesting Animations
User-friendly interface
Enjoyable sound effects
Get rewards
Similar to Brain Find: Can you find it?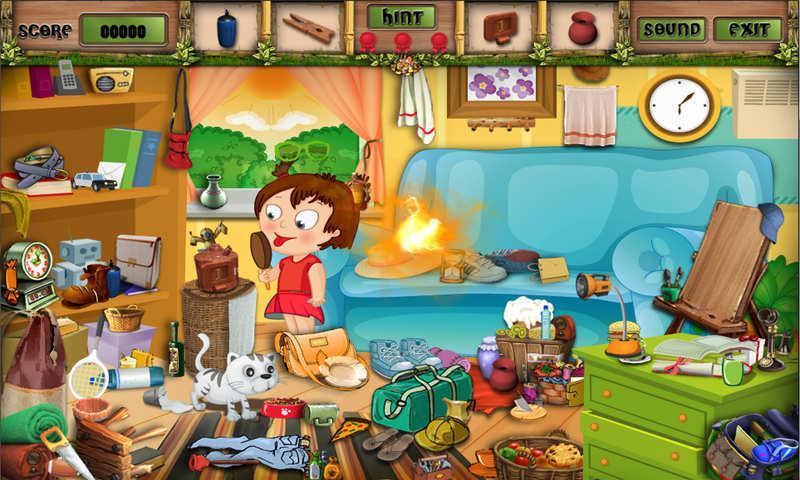 Find It Out - Seek and Find Out The Hidden Objects is a Puzzle and Hidden objects game developed by Rolling Panda Arts. Awake the great power of observation in you and find out the hidden items from the messy house. Experience the best HD Graphics, Multiple modes, and fully designed levels. It looks difficult to find things in many colorful landscapes, a lot of objects, and in many locations in a picture. Moreover, it improves your concentration capacity and…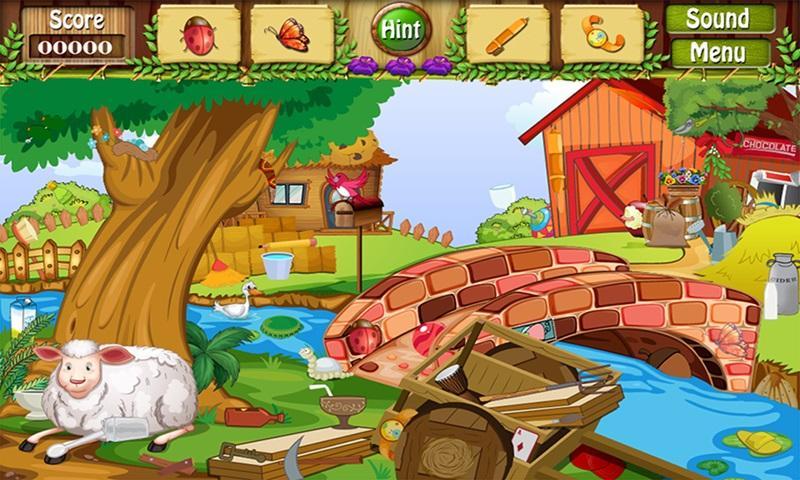 Find Hidden Object Game is a free Puzzle and Hidden object game for Android developed by Hammurabi Games. Be ready to find hidden objects in the given picture at a given time. Play with multiple modes and dozens of levels. Improve your intelligence and sharpen your mind by finding different objects in pictures and playing puzzle games. If you are interested to become a detective then it is the right platform for you to show off your finding skills to…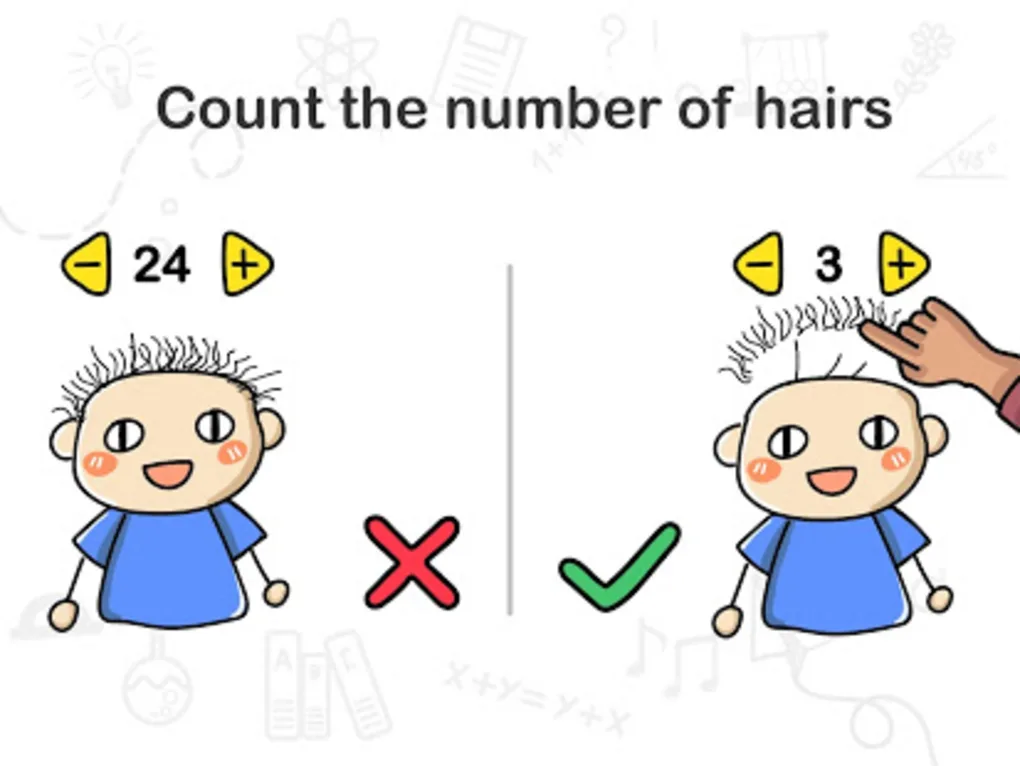 Brain Out: Can you pass it? is a free Puzzle and Find out game developed by Focus apps. To test or challenge your brain is sharp or not play tricky Puzzles, many different Riddles, and a series of many brain teasers. It provides you a chance to act like a detective and think great to solve many interesting puzzles and riddles. It is not easy to win levels, you will have to be ready for unexpected game answers. Moreover, play…
Hidmont: Hidden Objects Games is a Casual and Puzzle game for free developed by Lemel Labs. The purpose of the game is to find highlighted objects and express them in beautiful pictures through various puzzles. It is a brain-out game for those who want to find all the lost objects but it is not so easy. Test your brain sharpness and intelligence and complete exciting levels. Levels will be getting harder as you go further and further. Play in more…
Find Out Boom - Hidden Objects is a Puzzle and Hidden object game for free developed by YOYOLOLO GAME. Challenge your brain and eyes to find out the hidden objects from the given picture. Game design is attractive and has many levels and modes for kids and adults. You will pass the level by finding objects in time. It is not easy to find objects immediately because, at every next level, things become complicated. Just like a professional detective, you…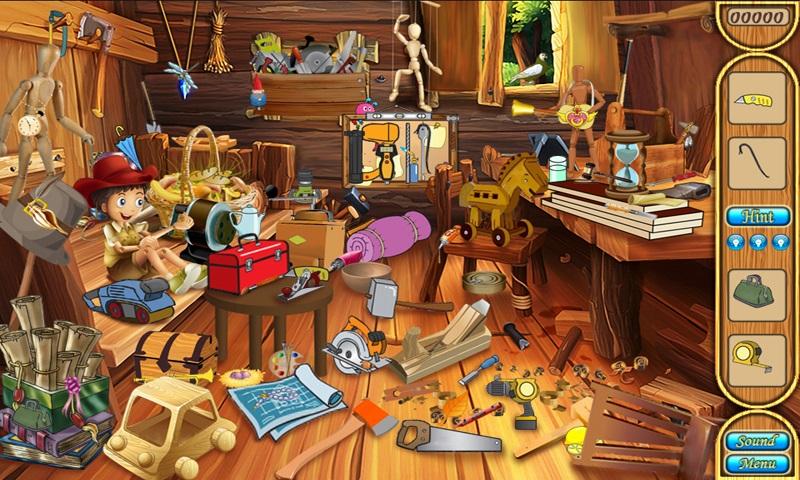 Find It - Find Out Hidden Object Games is a Puzzle and Finding objects game for free on Android developed by Newque Tech Limited. In-game, you will get a picture to search for different types of things. Act like a detective and find the objects with the help of clues and detect the things in the picture which is given below in the image. Many different modes and levels are present for you to improve your mental intelligence. Find differences…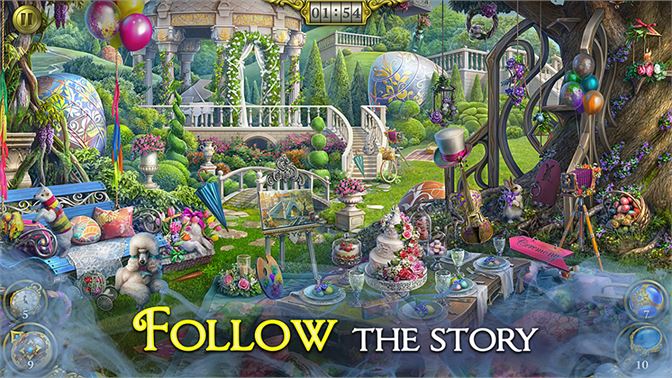 Hidden Objects - Fantasy World is a Casual game developed by CASUAL AZUR GAMES. Solve puzzles and find out the hidden objects from the given picture in the game. You can enjoy different Modes and unlock many different levels. Play the game with many beautiful sceneries and an imaginative atmosphere. Lots of objects are placed in a single picture to find, but it's not so easy to find given objects in a crowd. Moreover, enjoy amazing graphics and play in…
Dudu Find Out Hidden Item Game is a Puzzle and Hidden objects game for free developed by YoYo Dress Up Games. Identify the things below in the given picture and search them into the crowded objects. Enjoy different game play modes and choose a variety of themes to test your power of observation and find out the objects for fun. Carefully find out and collect the given objects because you have a limited time to pass the level. You can…
Case Hunter: Brain funny Cases is a free Casual and Puzzle game developed by Focus apps. Follow the story and solve many exciting riddles in-game. Act as a great detective, you are committed to helping people restore peace. Show that, how much your brain is sharp by finding the truth, solving mysteries, and finding out the hidden objects at different exciting levels. For winning, just find hidden items, analysis the clues, concentrate on your goals, guess reasoning, and close the…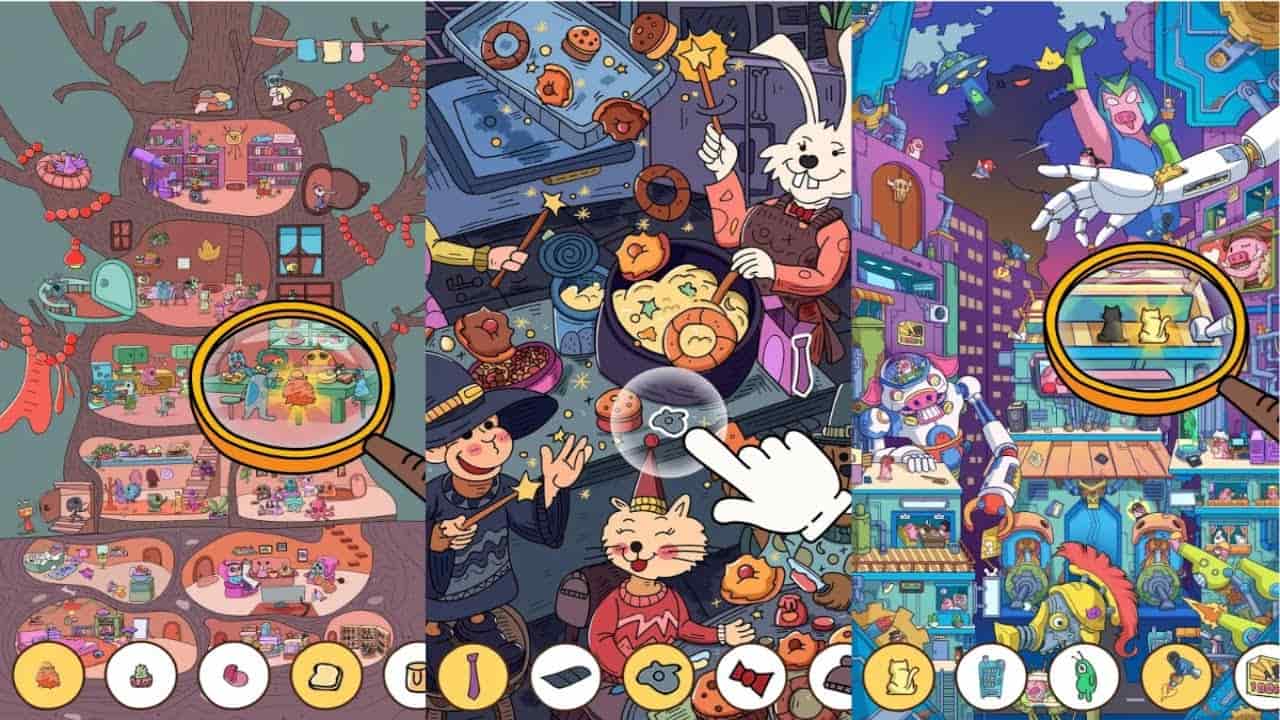 Find It - Find Out and Hidden Objects is a free Puzzle and Find Out game for Android, developed by TechArts Games. Enjoy more than 600 levels, two different modes that Timer mode and Relax mode. Find out the things from the given picture, each level has more than 15 hidden things, zoom in the picture to find out the hidden spots if needed, and much more that you can do in this game. Moreover, find about 15 doodle objects…