Video games are the best forms of entertainment that transform us into different wondrous realities. In video games, we can perform those activities and show skills that we can't perform. Various game categories include puzzles, strategy, simulation, combat, shooting, role-playing games, and building.
As there are multiple categories of games so everyone can select the category of the game according to his interest. Those who are interested in using weapons to defeat enemies choose shooting games. Shooting games come in two types, first-person shooter and third-person shooter games.
What are Third-Person Shooting Games
Third-person Shooting games are games in which the player can see his character during playing and shooting enemies. Most third-person shooting games are open-world in which the player can roam in the game world to find the opponents.
These games have a lot of adventure as the player has to perform various actions to survive and protect himself from the attack of enemies. Third-person games enable the players to get companion characters and create their teams. After making the team, the player can easily fight against the enemies and take them down.
Here Are the Best Third-Person Shooter Games  
People interested in Third-Person Shooter Games want to get the best games in this category. So, in this blog, we have compiled a list of some Best Third-Person Shooter Games.
While writing this blog, we tried to introduce Third-Person Shooter Games to new players. Indeed, this blog will be helpful for those who want to get the Best Third-Person Shooter Games for playing.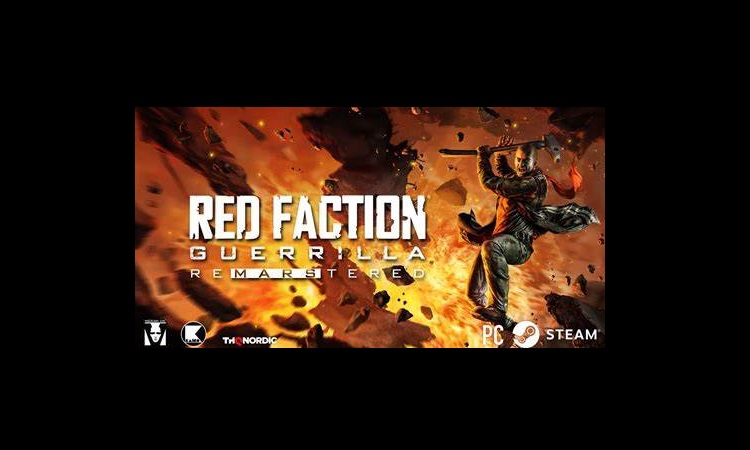 Red Faction: Guerilla is a destruction, combat, action-adventure, and third-person shooter video game developed by Volition, KAIKO. Throughout the game, the player's main objective is to take part in a battle to get independence from the Defense Force. In this game, the player has to play the fighter role. The game provides the player with various vehicles and weapons for defeating enemies. It is an open-world game, so the player can freely explore the whole game world. Furthermore, the game…
Rollerdrome is a paid action and third-person shooter video game developed by Roll7. Throughout the game, the player has to play the role of a Kara Hassan named character. The player has to take part in a roller drome named deadly sports game. In this game, the player has to fight against enemies and perform roller-skating tricks while fighting. This game has multiple levels, and all the levels are full of challenges. With success, the player is provided with powerful…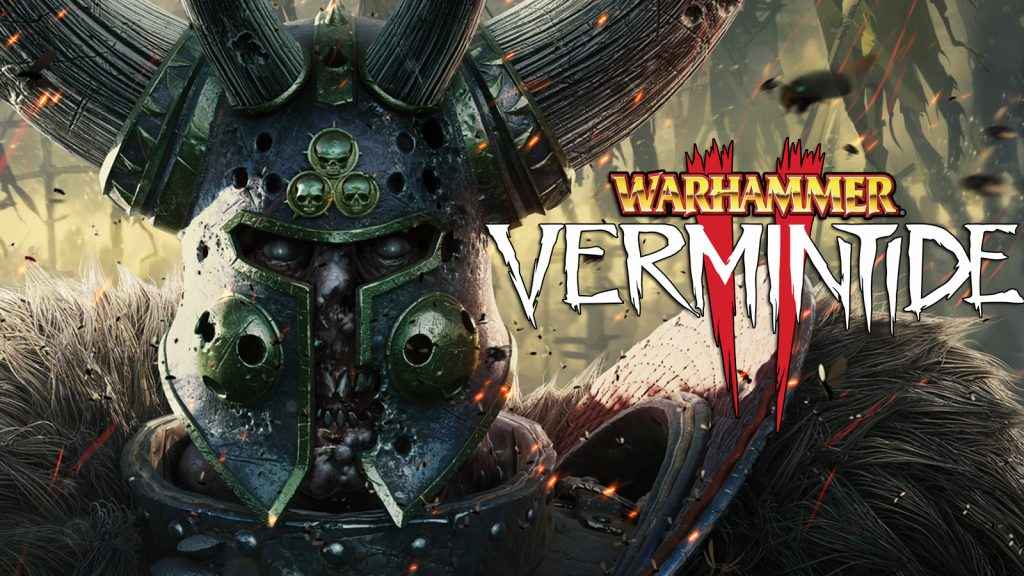 Warhammer: Vermintide 2 is a paid action and third-person shooting video game developed by Fatshark. This game is set in the Warhammer fantasy universe in an apocalypse event. Throughout the game, the player has to take part in a battle against the chaos army. In addition to participating in a battle, the player also has to participate in the Skaven-named rat-men race. The game provides the players with five characters from which they can choose their favorite characters for playing.…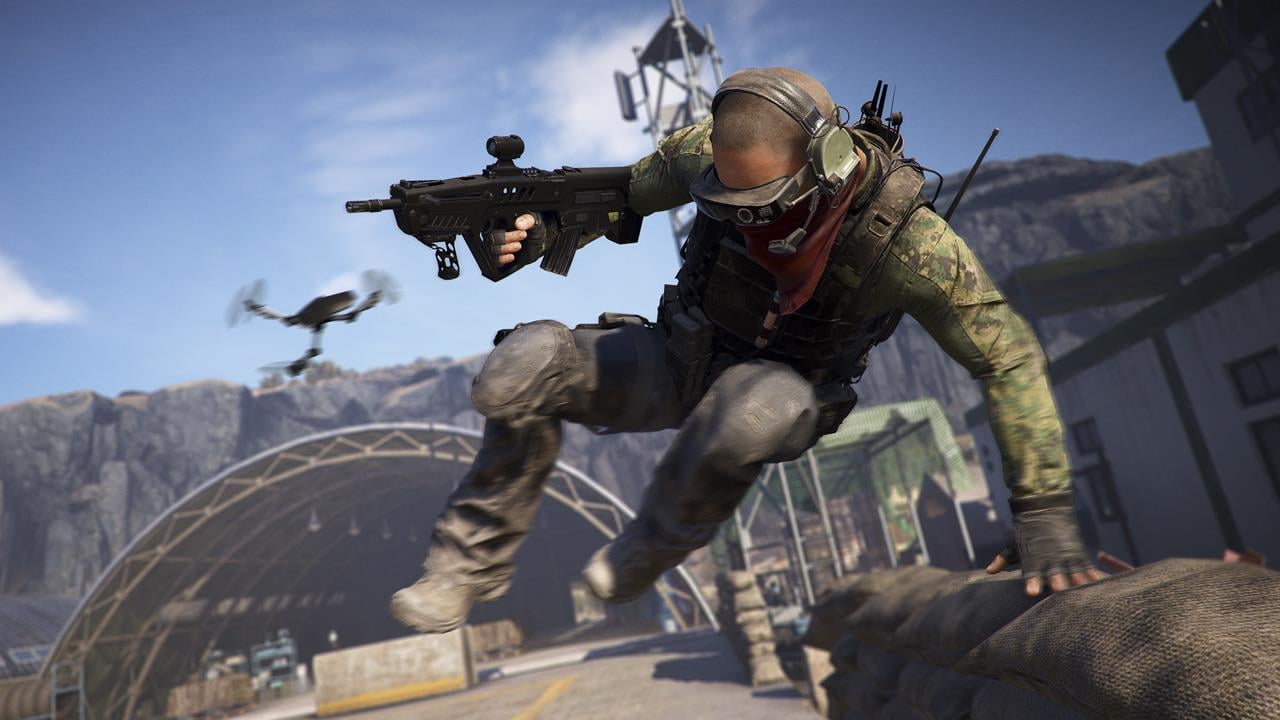 Tom Clancy's Ghost Recon Wildlands is a paid third-person shooter and action-adventure video game developed by Ubisoft. In this game, the player has to play the role of a member of a special elite force named Ghosts. While playing the game, the player has to control multiple different military vehicles like bikes, tanks, and helicopters. The game provides the player with various weapons for taking part in melee combat. This is an open-world game and has more than nine locations…
PlanetSide 2 is an action, first-person shooter, and role-playing video game developed by Daybreak Game Company. In this game, the player has to play the role of a soldier. The main task of the player is to take part in combat against the enemies of the empire for protecting the empire. This game provides the player with various weapons, soldiers, and vehicles. Furthermore, this game has a customization feature due to which the player can customize vehicles, weapons, and soldiers.…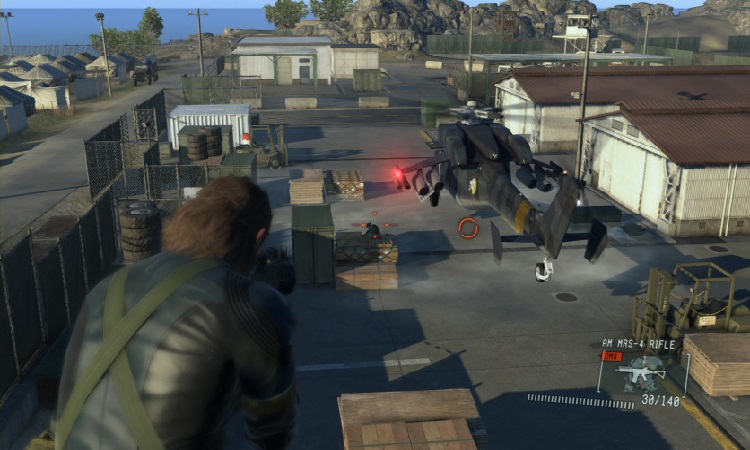 Metal Gear Solid V is a paid action-adventure, survival, stealth, and third-person shooter video game developed by Konami Digital Entertainment. Throughout the game, the player has to play the role of a Venom Snake. This game has multiple missions and all these missions are full of various challenges. The game provides the player with various weapons using which the player can easily defeat enemies. On defeating enemies and completing missions successfully, the player is provided with points and rewards. It…
Project Magnum is a free role-playing, third-person shooter, and combat video game developed by Nexon. In this game, the player has to take part in battles and defeat enemies. While playing the game, the player has to use various guns, skills, and actions. It is an open-world game so the player can explore the whole game world. The game provides the player with various characters from which the player can choose his favorite character for playing the game. All the…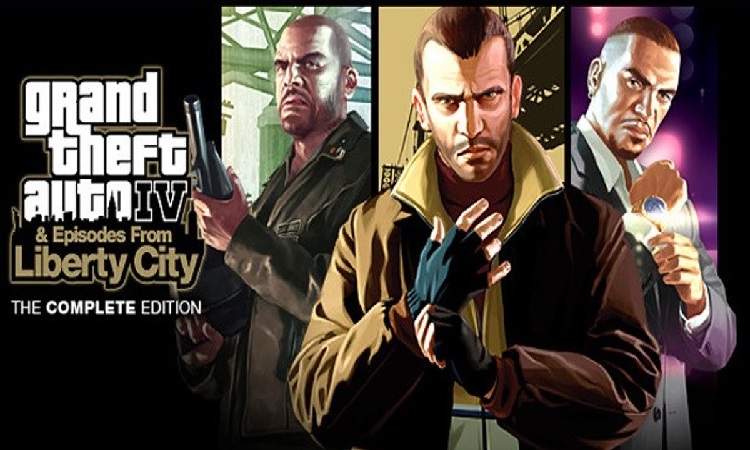 GTA 4 is a free action-adventure and third-person perspective video game developed by Rockstar North. This game takes place in a fictional liberty city and the story of the game revolves around the Eastern European war. In this game, the player has to play the role of a Niko Bellic named character. The mission of the player is to escape his past while he is under the criminal's pressure. It is an open-world game in which the player can explore…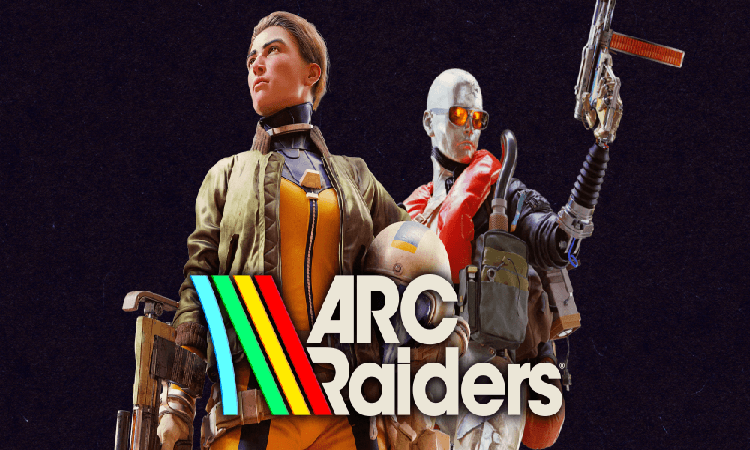 Arc Raiders is an action, combat, and third-person shooter game developed by Embark Studios. In this game, the player has to play the role of one of the raiders who belongs to the group of fighters. The main task of the player is to fight against enemies and protect your home from them. This game provides the player with various weapons, tools, and gadgets for defeating enemies. Furthermore, the game provides the player with multiple characters from which the player…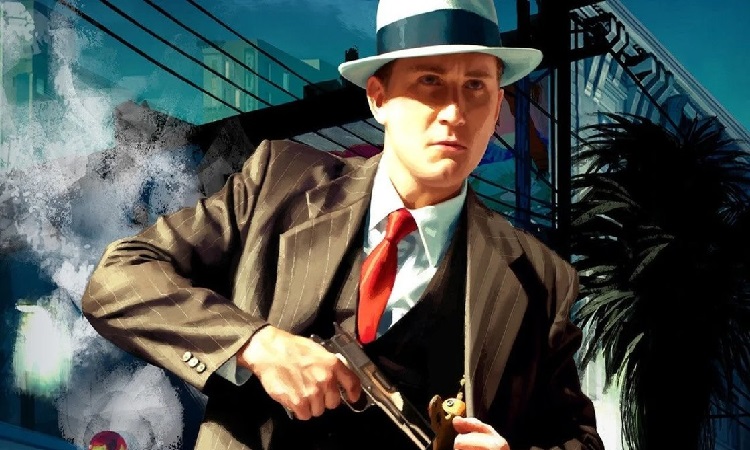 L.A. Noire is a paid third-person shooter and action-adventure video game developed by Team Bondi. The game is set in the fictional Los Angeles in which the player has to play the role of Cole Phelps named character. In this game, the player is an investigator and his task is to help the police in solving various crime cases. For progressing the story, the player can work with various sectors and all departments of police to solve cases. This game…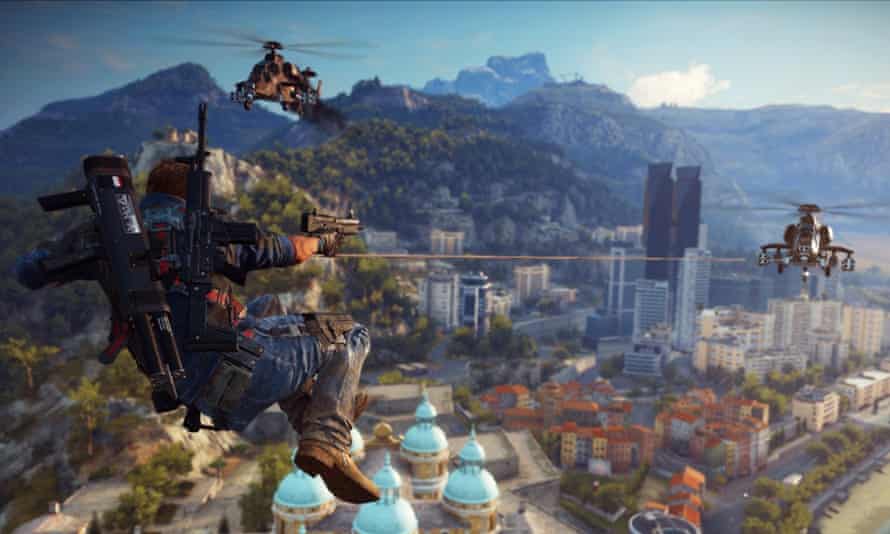 Just Cause 3 is a paid action-adventure, third-person shooter, and destructive video game developed by Avalanche Studios. This game is set in the fictional republic which is under the control of a dictator general named Di Ravello. The story of the game revolves around Rico Rodriguez who returns to his birthplace called Medici. In this game, the main task of the player is to destroy police stations, hijack different cars, and destroy military bases. It has a huge range of…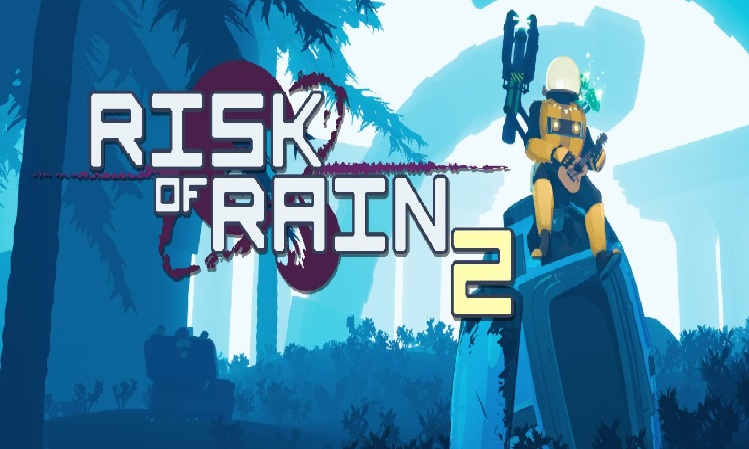 Risk of Rain 2 is a paid third-person shooter and roguelike video game developed by Hopoo Games. Throughout the game, the player has to play the role of a survivor who is stranded on an alien planet. The mission of the player is to survive as long as possible by collecting items, boosting defensive capabilities, and killing monsters. This game has multiple levels and the game difficulty increases with every new level. Furthermore, the game has almost fourteen survivors from…
Phantasy Star Online 2 is a paid action-adventure, MMORPG, and third-person shooter video game developed by Sega. This game takes place in a fantasy world in which players have to fight with enemies and monsters. It provides players with multiple characters from which the players can choose their favorite characters. The game has both single-player and multiplayer modes so the player can play alone or with other players. It is an open-world game in which players can freely explore the…
Gears of War is a paid action-adventure, third-person shooter, single-player, and multiplayer video game developed by Epic Games. This game takes place on the fictional planet of Sera in which the player has to control a character named Marcus Fenix. The player aims to save humanity from the Locust Horde. It is an open-world game in which players can explore the whole game world for collecting resources. Furthermore, the game provides players with multiple useful weapons like guns, bombs, and…
Dishonored is a paid action-adventure, third-person shooter, and stealth video game developed by Arkane Studios. This game takes place in the plagued city of dunwall in which there is a character named Corvo Attano. The player has to play the role of that character and act as the personal guard of the Empress of isles. It is a first-person perspective game in which the player is provided with multiple weapons for killing the enemies. The game provides a storyline to…
25 To Life is a free third-person shooter game developed by Avalanche Software Ritual Entertainment. This game features three playable characters and before starting the game you have to choose one of them. The story of the game revolves around two friends and a police officer. Both friends commit suicide for getting money and the police officer is trying to stop the organized crimes. The game enables its players to play the game as both "a cop" and "a gangster"…
Sunset Overdrive is a paid action-adventure and third-person shooter video game developed by Insomniac Games. This game has both single-player and multiplayer game modes for players. In this game, players are in control of an employee who is working for FizzCo. That employee has to fight with overcharged drinkers who changed into zombies after drinking a beverage of energy. This game provides its players with a large number of weapons for defeating enemies. On defeating enemies players will be provided…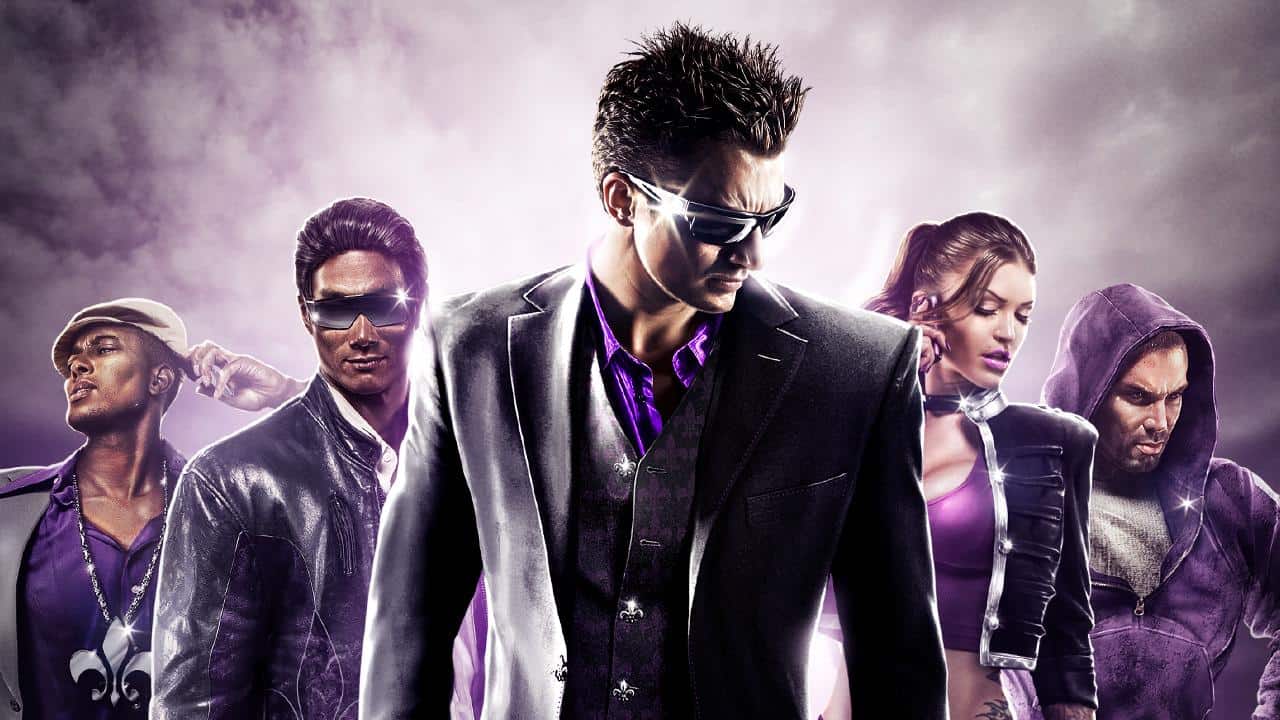 Saints Row 3 is a paid action-adventure and third-person shooter video game developed by Volition. This game has both single-player and multiplayer game modes for players. The story of the game is that a gang has started ruling over the city. Players have to fight against the gang as a hero and remove the gang from the city. It has an open-world environment due to which players can fulfill the requirements of missions by roaming across the areas. In this…